Enjoy A Lovely Camping And Cloud-Hunting Trip At Phuong Hoang Peak
About 135km from Hanoi, Phuong Hoang Peak is a wonderful choice for young travelers to experience an amazing camping and cloud-hunting trip in Quang Ninh province, the home to Ha Long Bay – a world natural heritage site.
Nature has endowed Quang Ninh with many beautiful places, with the majestic mountains of Cao Ba Lanh and terraced fields in Binh Lieu district in the east and Phuong Hoang ("Phoenix") Hill in the west.
With a height of 455 meters, this place is called "miniature Da Lat" for its cool weather, pine trees, and grass covers. Particulary, rolling mountains and the field of grass here remind many tourists about the famous sceneries of the Northwest mountainous region. From November to January, the grass turns yellow, and many tourists call this "the burning grass season".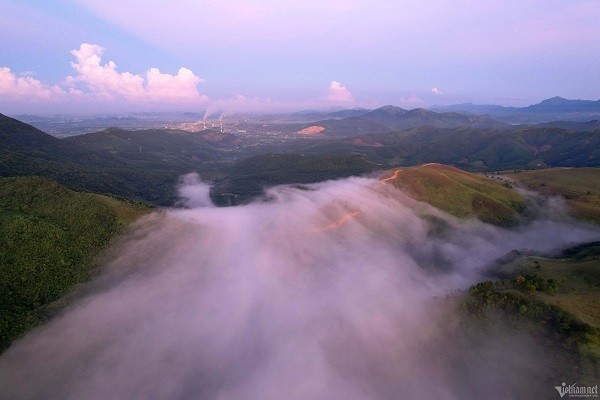 Photo: Vietnamnet
Phuong Hoang ("Phoenix") Peak is a tourist destination located at 12 Khe village, Uong Bi, Quang Ninh. Opposite the hustle and bustle of Uong Bi city, this place is a peaceful and poetic fairyland that is hidden behind the vast mountains and forests.
The mountain range of Phuong Hoang is located at Bac Son ward, about 8 kilometers from the center of Uong Bi city, about 50 km from Ha Long city, and 135 km from Hanoi. The beauty of this mountain range has been discovered by tourists and local photographers for more than a year, and it has currently emerged as an alluring check-in and camping place.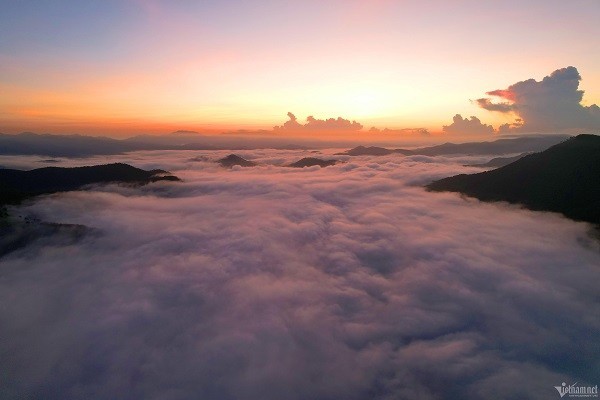 The best time to go cloud-hunting is in the early morning. Photo: Vietnamnet
When tourists come here, they will be overwhelmed by the majestic scenery of the landscape with green grass hills and large spaces. Nothing is more perfect for travelers than enjoying the serene atmosphere and relaxing their minds after a hard-working week.
A charming characteristic of this destination is that cloud enthusiasts will have a chance to see the sea of floating clouds during this autumn season of the year. The wild beauty of Phuong Hoang Peak is adorned with a sea of clouds, creating a breathtaking scenery that is rarely found anywhere else.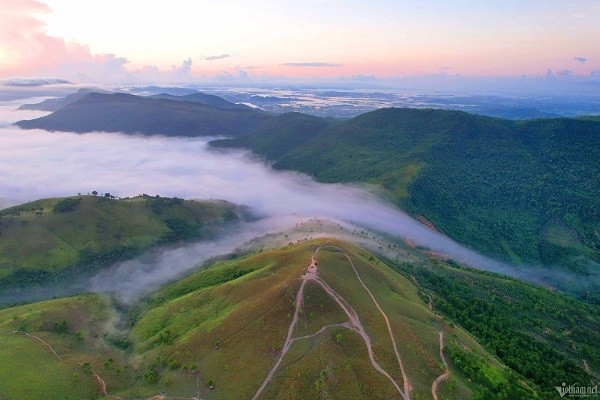 The scenery of Phuong Hoang Hill from above. Photo: Vietnamnet
The best time to go cloud-hunting is in the early morning when the fog still covers the sky and the thick layers of fluffy clouds slowly float just right in front of the tourist's eyes.
The weekend is the time when many families choose Phuong Hoang Peak as a place for picnics and entertainment, immersing themselves in nature.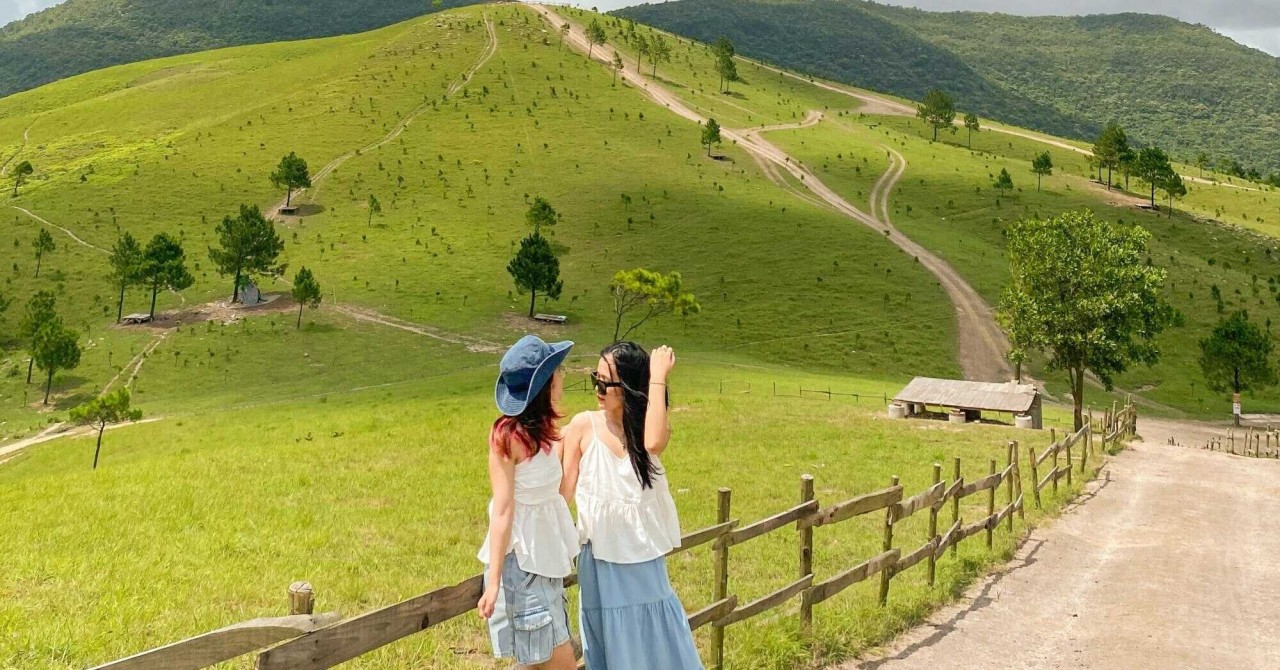 Photo: Vietnam.vn
Camping overnight on Phuong Hoang Hill is an experience not to be missed if young travelers want to explore all the beauty of this place. They can set up the campfire, and enjoy outdoor barbecue and stargazing together.
The landscape here has a different beauty from every angle. On the side of the mountain are winding paths leading visitors to explore. The burning grass hills seem to stretch endlessly, drawing people into a secret world.
With people who are planning to visit Phuong Hoang Peak, it is recommended to prepare warm clothes and bring along a camera to capture excellent photo opportunities.