Another batch of five Chinese illegally enter Vietnam by boat
High-speed patrol team No. 1 - Traffic Police Bureau has discovered five Chinese illegally entering Vietnam when they circulated on the highway from Lao Cai to Noi Bai airport to arrive at Ho Chi Minh City.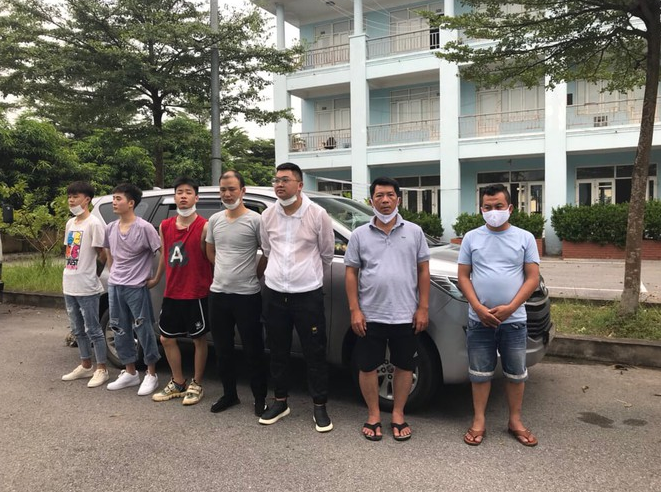 Police discovered five Chinese illegally entering Vietnam on the way to Noi Bai airport (Photo: Tien Phong)
Police discovered five Chinese illegally entering Vietnam on the way to Noi Bai airport
On the morning of July 27, the Traffic Police Bureau discovered a 7-seat car carrying 5 Chinese nationals, who were then affirmed illegally entering Vietnam. Those people came from Guizhou Province, spent nearly 4 hours crossing the border by boat to Lao Cai.
"The aforementioned cases were on the way from Lao Cai to Hanoi. They were discovered while trying to reach the airport to board a flight to Ho Chi Minh City" the representative of the Highway Patrol Team No. 1 said.
A series of cases involving Chinese people illegally entering Vietnam was discovered recently in central Vietnam, including in Da Nang.

Last weekend, a Chinese man was arrested suspecting a ringleader who brought foreign nationals to Vietnam illegally.

According to Vnexpress, police took Gu to Quang Nam as they expanded the investigation last weekend.

The arrest was made soon after Prime Minister Nguyen Xuan Phuc ordered the Ministry of Public Security to investigate the trafficking of foreigners into central Vietnam, following Saturday morning's confirmation of the first Covid-19 community transmission in 100 days.

Authorities have found 73 Chinese nationals illegally entering Da Nang and Quang Nam via unofficial routes over the past few days.

On July 21, Da Nang police arrested a Chinese national and two Vietnamese citizens to question them about their involvement in human trafficking, but the three were granted bail.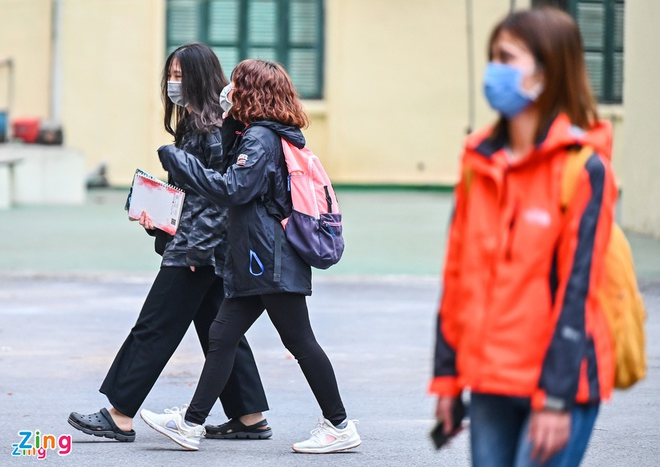 Universities in Danang postpone exam, advising students not to leave the city (Photo: Zing News)
Universities in Danang postpone the exam, advising students not to leave the city
In the announcement broadcast on the evening of July 26, the president of Da Nang Architecture University announced to postpone the second-semester exam (academic year 2019-2020). The exam will be delayed from July 25 to August 9.
During class-free time, students are required to strictly follow the preventive measures to prevent and control COVID-19 pandemic in the new situation.
During this time, students must not gather in crowded places. They are required to keep hygiene, limit personal contact, keep a safe distance (at least 1.5 m) when communicating with others, and to keep record of people with whom they have communicated in the latest 14 days.
Meanwhile, the Polytechnic University (Da Nang University) announced that it will continue to organize study and examinations from July 26 but also strengthen measures to prevent Covid-19 in classrooms, laboratories, and workshops.
The school requires students to wear masks and ensure communicating and contacting distance of at least 1m. The school will also change some classes into online teaching.
Updates on the treatment situation of 2 patients in Da Nang
According to information from the Treatment Sub-Committee, the National Steering Committee for COVID-19 Prevention and Control, Patient No. 418 (male, 61 years old, in Da Nang) remains in critical condition, thus doctors had to put him on ventilator and extracorporeal membrane oxygenation (ECMO) machine, according to VGP.
According to the city's Department of Health, the patient suffers from type 2 diabetes and high blood pressure.
Indicators and functions are in control, but the prognosis is considered serious. It is likely that the patient would further on mechanical ventilation and dialysis. He now has a severe acute respiratory infection caused by SARS-CoV-2, high blood pressure, type 2 diabetes, complications of respiratory failure, heart failure, acute kidney damage.
Meanwhile, in the case of patients No. 416 (male, 57 years old, in Da Nang), the prognosis is still considered severe, leading to the prediction of continuous using mechanical ventilation, ECMO artificial lung in the time to come.
Show indicators and functions are now under control. The patient was admitted to Da Nang C Hospital from July 20, 2020, to July 24 with a diagnosis of pneumonia.
The symptoms then progressed, which made the patient to be transferred to Da Nang Hospital on the morning of July 24 with a diagnosis of acute respiratory infection due to SARS-CoV-2 infection, advanced acute respiratory distress syndrome, and septic shock.
Currently, the patient no. 416 still has a fever of 37-38 degrees C, having to use vasopressors, antibiotics, antivirals, medicines to enhance immunity, sonde feeding, ventilation.
Up to now, patient number 416 is the third COVID-19 patient in Vietnam to be intervened with ECMO, after patient no 19 and patient no 91 - the British pilot.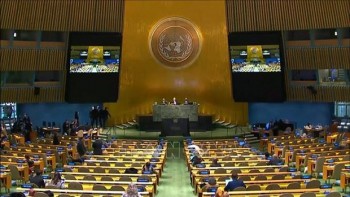 National
Vietnamese Ambassador Dang Hoang Giang underlined the historic significance of the 1982 United Nations Convention on the Law of the Sea (UNCLOS) to all humankind, while representing more than 40 member states of the UNCLOS Group of Friends at a meeting in New York on December 8.