Exciting new experience in Dalat attract tourists
Climbing 7 "levels" of Datanla Waterfall, Zipline sliding through the forest, camping... are the best experience offered to tourists ariving to Dalat.
Climbing 7 "levels" of Datanla Waterfall, Dalat
The journey to achieve the 7 levels of Datanla waterfall is an amazing experience. With the help of a tour guide and safety equipment, tourists will have a chance to climb the 18m height rocky cliff, sitting on the rollercoaster, doing natural sliding into a deep pool, free jumping, exciting 13 meter high waterfall that is called the washing machine, zip line and canyoning.
The amount of time for the journey lasts about 5 or 6 hours. The whole experience will cost from VND 1,2 to 2 billion/ person. You should come in team in order to gain better support. To prepare for the journey, tourists should bring spare clothes and sport shoes to be more convenient.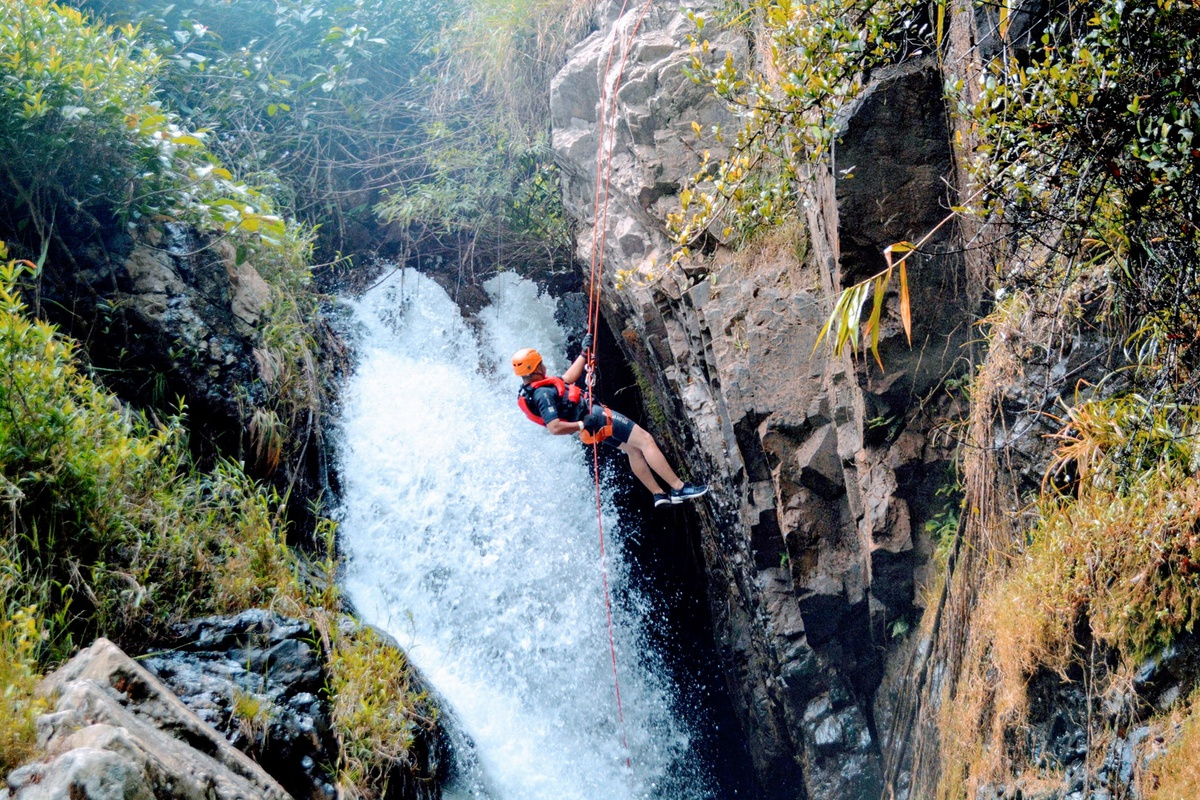 Photo: Tien Dat / ZingNews
Zipline sliding through the forest
Going on a slide ride using Zipline is one of the most popular experiences chosen by people who love challenging themselves. You can choose one out of 80 games with different levels from easy to difficult. Before participating in the challenge, tourists will be guided through steps to ensure safety.
With only VND 350,000/ person, you can enjoy the games in about 2,5 hours. Our advice is to avoid rainy days since it can be dangerous because of slippery rocks. Early morning is the perfect moment for you to start your journey.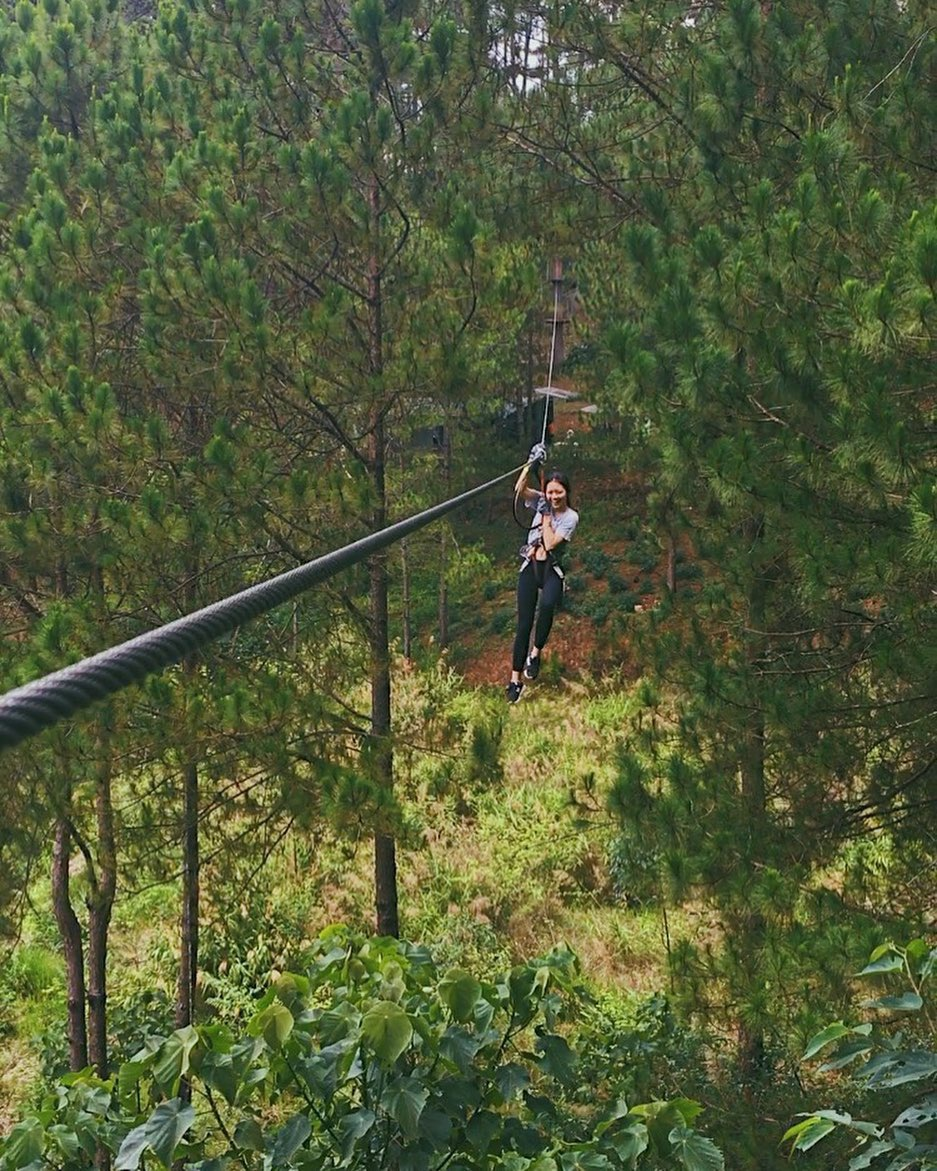 Photo: Tien Dat/ ZingNews
Live music in the woods
Listening to live music and drinking a hot cup of coffee is the best experience that the visitors seek when they come to Dalat. The performance's time is from 16h30 to 20h30 and also is a time for you to fully capture the dreamy sunset.
Lululota Coffee, Wandering Clouds, Thong Oi are the most recommended café that you can choose to enjoy live music. You need to order the tables first with a fee about VND 200,000/ person, including beverages. The show will open in the weekend, from Friday to Sunday.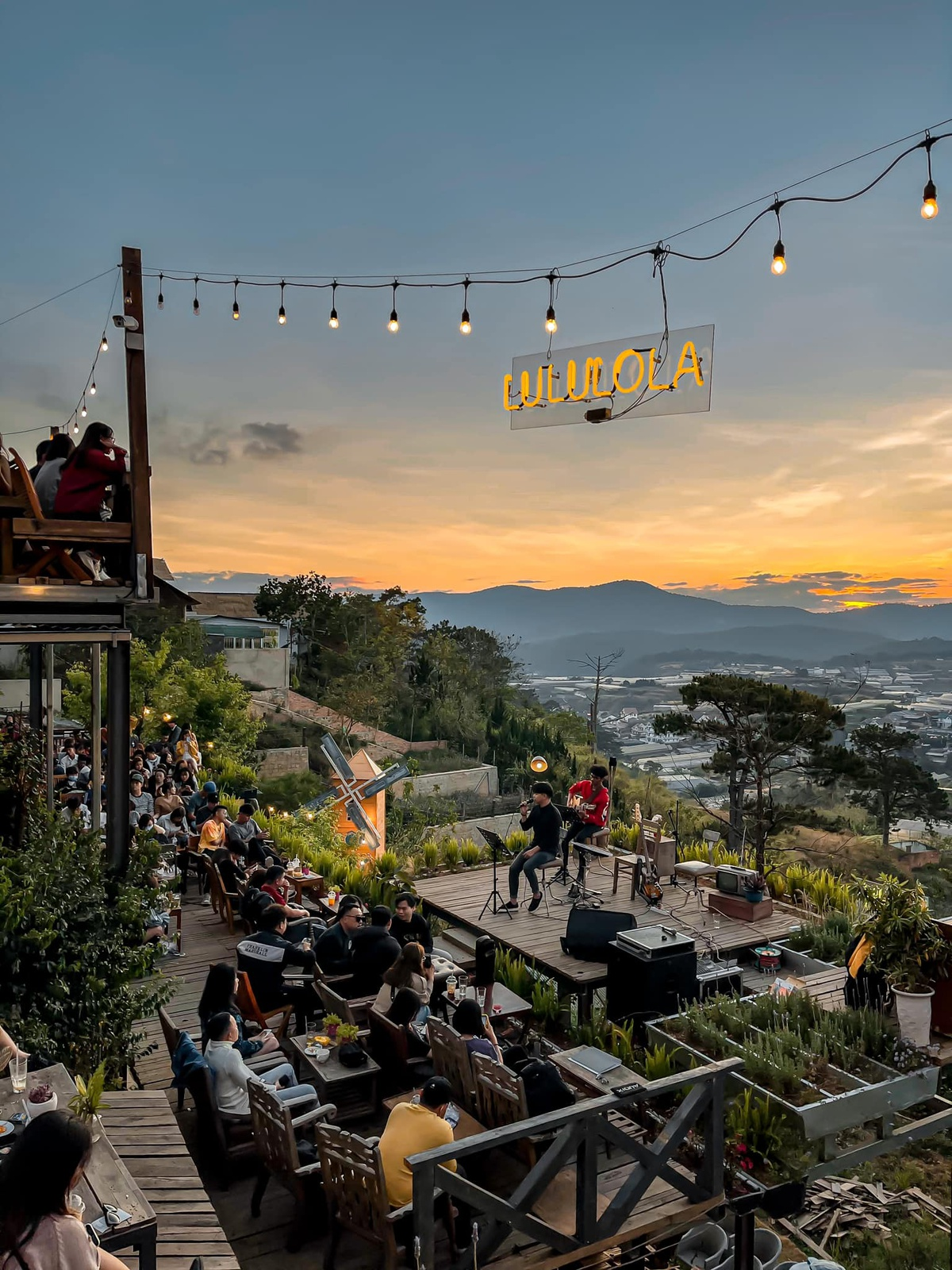 Photo: Manh Tien Khoi, maiinstag
Paddleboarding on Tuyen Lam Lake
You can get to Tuyen Lam Lake by taking a direct flight to Lien Khuong International Airport or a transit from Hanoi International Airport (Northern Vietnam), Tan Son Nhat International Airport (Southern Vietnam) or Da Nang International Airport (Central Vietnam). From Da Lat City center, you can easily get a cab to go to Tuyen Lam ship dock right at the foot of Truc Lam Pagoda.
There is no factory nor manufacturing sites around, therefore, the water is really clean and sometimes a little greenish from all the water plants growing around the banks. Tuyen Lam lake offers a great leisure SUP experience for two to three hours and you can even pack your food along for a quick relaxing picnic. Don't forget to clean up afterward as we should not leave anything behind except our footprints.
The best time to start putting your board in the water is 7am. Tuyen Lam lake gets quite windy in the afternoon and it's quite hot during noon time due to strong UV rays. So, bring along lots and lots of sunscreen to protect your precious skin and water to stay hydrated. If you start paddling at 7am, you can finish the session before 11am and get off for lunch. The best spot to begin the session is at the dock at the foot of Truc Lam Pagoda.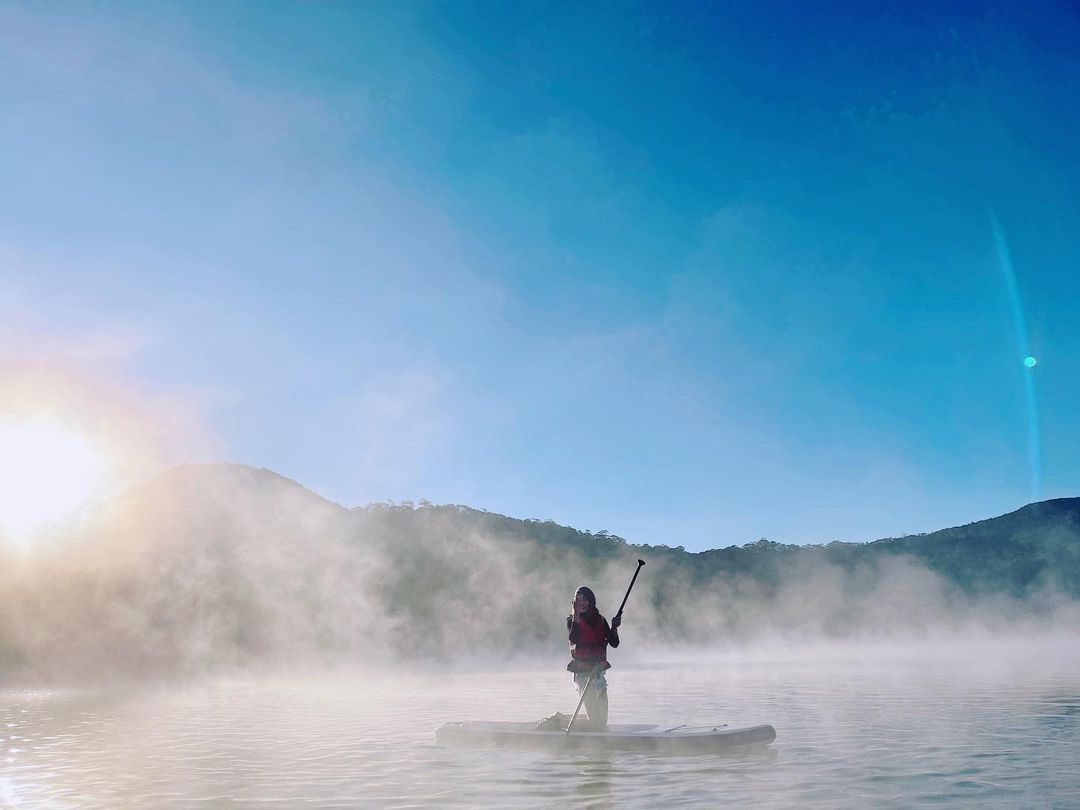 Photo: Quinc.quynhchau.
Camping in the woods
The camping models in the woods with fully equipped tents is another exciting experience for you in Dalat. Instead of struggling to put up tents, preparing food and other supplies… This site will provide it all for you.
CampArt by #MoJen, Dalat Camp, Twin Beans Farm… provide all the services, with price ranging from VND700,000 (US$ 30.39) to VND 1,7 million (US$ 73.8)/ person. Tourists coming here can enjoy cooking, relaxing inside a mini-hotel comfortable tent.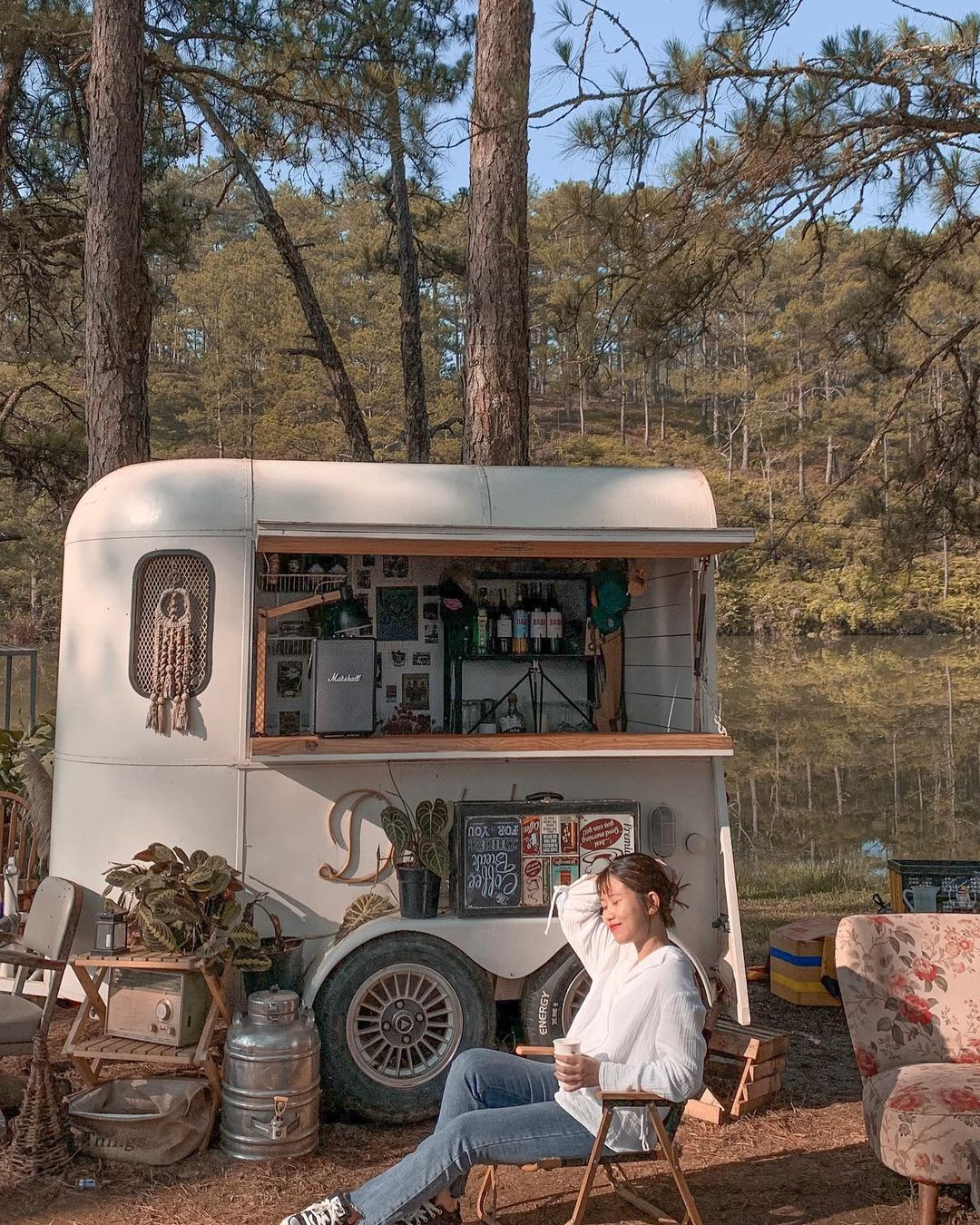 Photo: Thuymomo, luhotrung.
Wild sunflower season in Dalat

Da Quy flower (wild sunflower) is the signal for dry season of beautiful Dalat plateau. Many people think that Dalat has four seasons but in ...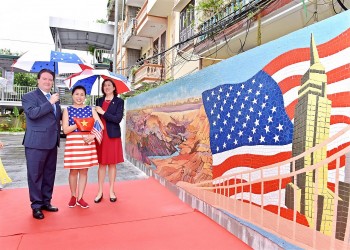 Multimedia
A ceramic mosaic mural named "Vietnam - US friendship" depicting the natural and cultural heritages of the two countries, was just revealed in Hanoi