Expat Spotlight: Alex Stevenson - Founder & Director of Ninja Teacher
Alex Stevenson of Ninja Teacher Academy understands just what you need when starting a new life aboard as an English teacher.
If you look for teaching opportunities in Vietnam or Asian countries, chances are you have heard of Ninja Teacher.
Run by Alex Stevenson (South Africa), Ninja Teacher's YouTube channel offers hundreds of thousands of viewers a chance to learn about Vietnam.
Exploring the world and different cultures was his passion from the time he was in university, and began to live in South Korea then moved to Vietnam as an English teacher.
He also had the dream of running his own business ever since he was a teacher.
After leaving his English teaching job in South Korea, Alex fell for the charms of the Southeast Asian nation and has been running his channel Ninja Teacher since 2015 to capture his life in Vietnam.
Vietnam Times had the pleasure to learn about Stevenson's Made-in-Vietnam story and his experience of starting a business in a foreign country.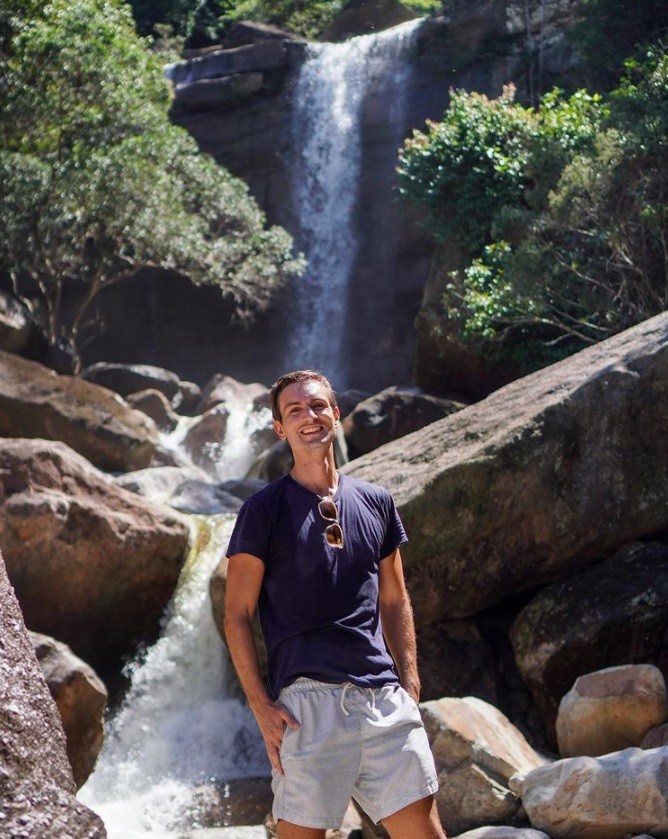 As an enthusiastic traveller, Stevenson has been to 25 countries and three continents of Europe, Asia, and Africa. Photo: Alex Stevenson.
You probably know Stevenson first as a YouTuber when his 'A Day in the life of an English teacher in Korea' series blew up. With 4 to 15 minute long videos, Alex verbalized and recorded what was going on while living in a foreign country. His most viewed Vietnam-related content - Vietnam Apartment Tour - received 197,000 hits.
Stevenson steered away from the norm by embracing the good and the bad of his journey in Vietnam, from casual conversations with expat friends about how it is impossible to find blackout curtains to wandering around the street corners with a selfie stick and interacting with locals.
Viewers enjoy his authenticity in each video, posting their thoughts in comments sections with words of encouragement.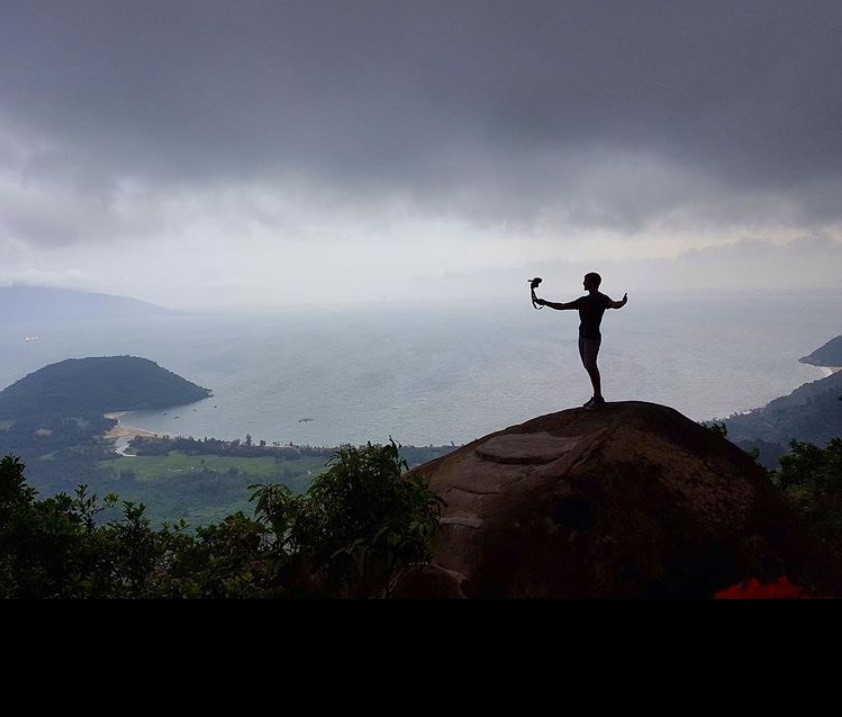 Alex came to Vietnam in 2015 to work as a language teacher. Photo: Alex Stevenson
The entrepreneur is most passionate about constantly improving the quality of his work. Ninja Teacher Academy, which he found in 2016, is no stranger to the language education community in Vietnam. Stevenson and his team have been supporting foreigners who want to teach English overseas by providing training, jobs, housing, and life advice and helping more than 1,000 foreigners successfully realize their dreams.
The list of Alex and Ninja teacher accomplishments goes on. The Ninja Teacher team of four core members, including Stevenson. He said that challenges built character and every lesson along the way was precious.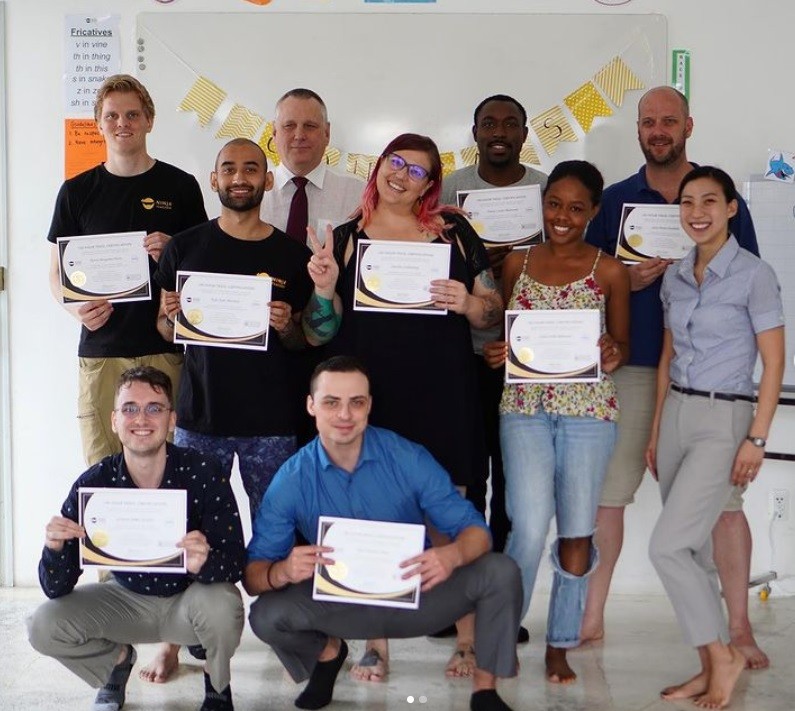 Ninja Teacher Academy has been helping English teacher realize their dreams of working abroad since 2016. Photo: Alex Stevenson
"The Covid-19 pandemic brought a lot of uncertainty, we (Ninja Teacher) did not know if we should do it entirely online, but fortunately we have many high-quality training videos we could use. With our online TEFL training course, we try to make the videos as interactive as possible, offer our students lots of videos. When interacting with the team in Saigon, of course, every company has to learn to do this, but I try to always think about our goals. Focus on helping people to become better English teachers, that's what motivates me," he said.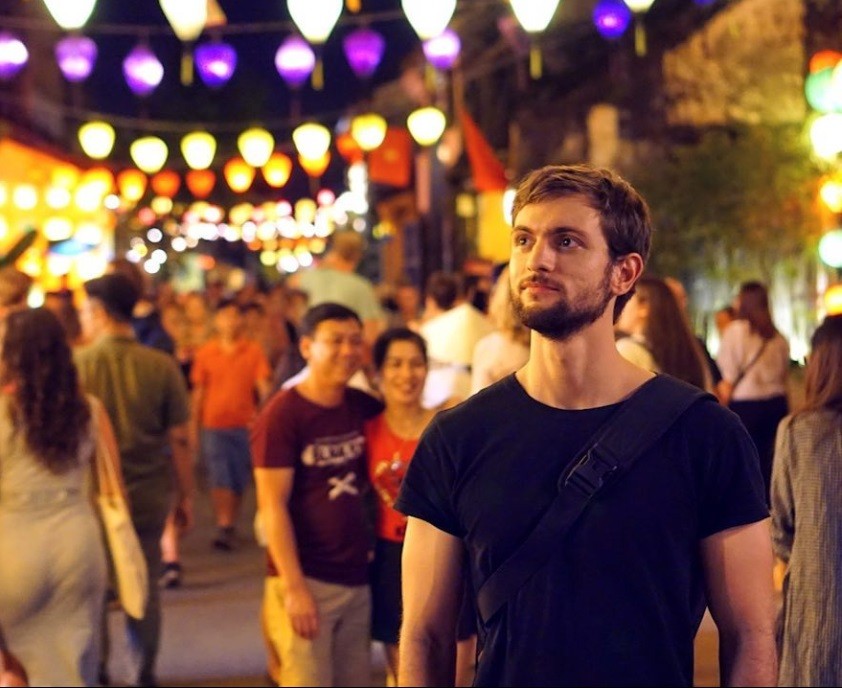 The YouTuber is now located in Da Nang city. Photo: Alex Stevenson
The YouTuber is now located in Da Nang city, saying that the global pandemic situation has completely changed the way he lived. Unlike big cities of HCMC or Hanoi, Da Nang city helps Alex get closer to nature, with the calming beaches and a relaxing lifestyle.
While putting a pause on travel content on his channels for almost 1 year, the YouTuber spent time making an explanation of budgeting, planning, and enjoying your Vietnam stay like a local.
On the other hand, he has been connecting with the local charity organizations helping the ones in need in the neighborhood during the long lockdowns. In his video called "Donating $2,000 To Orphanages In Da Nang, Vietnam," he shared the touching story of when he followed his partner Da Nang Go from orphanage to orphanage, meeting the children and handing out gifts. They even fixed leaked roofs and made monetary donations, anything they can to help out. The video shed a light on the young, inspiring team of expats and locals joining hands in charity work in Da Nang.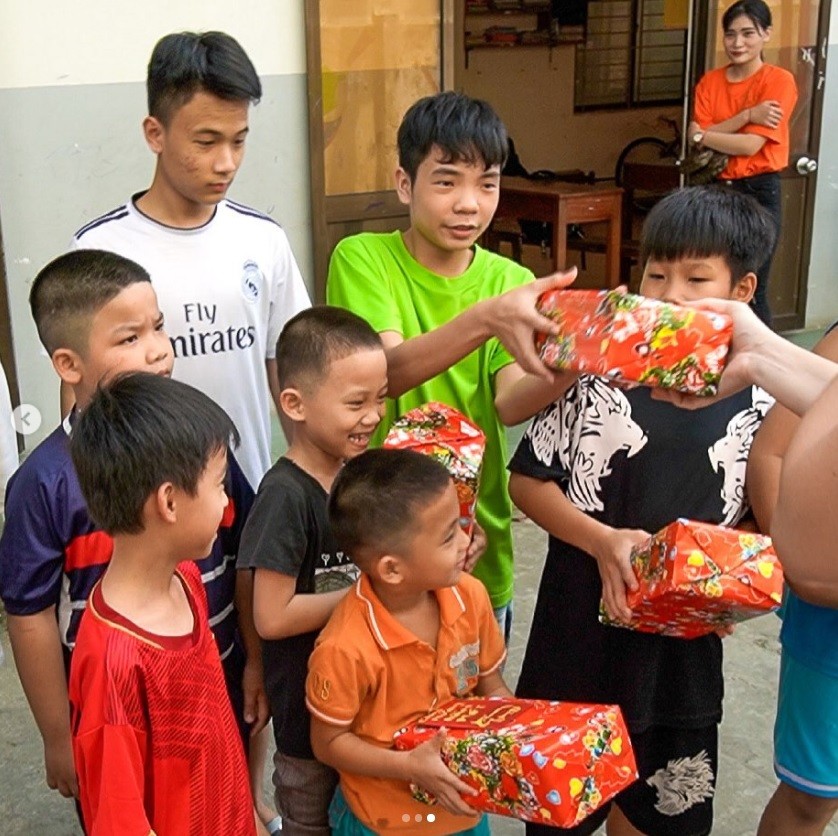 He shared the story of local-expat collaboration for charity in Da Nang city. Photo: Alex Stevenson
Vietnamese communal characteristics inspired him to create videos on the effort of local-expat collaboration to overcome the negative effects of the pandemic. In his video, he spoke of practical ways to support people in need and encourage both locals and expats to take part in meaningful projects.
Viewers of Ninja Teacher seem to have been touched by how the foreign man is devoted to a strange land. By showing people the life he led in Vietnam, he shared his admiration of the cheerful and hopeful attitude of Vietnamese people despite the crisis.
He said that the videos gathered had the attention of curious minds just like him. They are ready to get out of their comfort zone and start experiencing different parts of the world. By watching his videos, people from overseas who seem lost can find a great reliable source of information before making big decisions.
Of all the places that have appeared in videos, what left a lasting impression on him was the far north of Vietnam. He wishes to take another motorbike trip through the localities like Ha Giang and Sa Pa to explore the beauty of Northern Vietnam with rice terraces, local villages and local delicacies.
Ninja Teacher is growing stronger than ever with "The journey is the destination" as its overarching theme. The Youtuber thinks that interest in Vietnamese culture is a factor behind his viewership, but on a fundamental level, people want to learn what kind of mindset you need to survive and thrive in a foreign land.
For Stevenson, collaboration with the local community seems to have given him opportunities to grow his channel even more. He wishes to delve deeper into travel content while staying true to his goals of building a better English learning environment for the students of Vietnam.
As a new monthly series for the Vietnam Times, the Expat Spotlight aims to highlight interesting members from Vietnam's diverse expat community. Be it through travel, charity, business, or diplomatic works, these expats have a deep love for Vietnam and wish to see it progress.
Stay tuned to learn about the other expats and their various projects. If you would like to nominate someone for a future feature, please message the Vietnam Times via Facebook.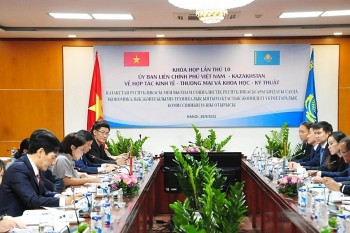 Friendship
The 10th session of the Vietnam-Kazakhstan Intergovernmental Committee on economic-trade and scientific-technical cooperation was held in Hanoi on September 26.