Experience Vietnam's Lockdown Through the Eyes of Expat Storyteller
Currently based on the quiet shores of Nha Trang, Canadian expat John Saboe has been documenting his travels in Southeast Asia for years. Days before the citywide lockdown began, Saboe recorded the quiet streets of a once vibrant tourist destination.
A near decade of travel ends in lockdown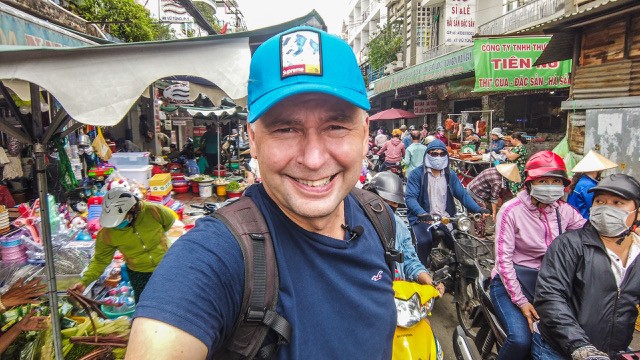 John Saboe, filming in HCMC, prior to lockdown. Photo by John Saboe.
For his second trip to Nha Trang, travel vlogger John Saboe is spending it in lockdown. The Candian expat has been exploring Southeast Asia for since 2013. His Youtube channel features adventures like visits to Taiwanese ghost festivals, ziplining through Laotian jungles, or shopping in a Khmer market in Cambodia. He also spent a great deal of his time in Vietnam prior to the pandemic, thrilled by so many cultures in such a small country. In one video, Saboe braves the traffic of Ho Chi Minh City to film the fast-paced life of modern Vietnam.
In Februrary 2020, when most of the world was still unsure of the dangers of the coronavirus, Vietnam rapidly responded to the developing crisis. Fortunately, Saboe returned to Vietnam just before the borders closed and has been documenting his experiences ever since. In his 'Vietnam Covid Diaries' series, Saboe theorizes why Vietnam and other Southeast Asian countires responded so well during the inital outbreaks of Covid-19.
"One of the reasons I think Southeast Asian countries did so well in containing the virus is the fact that the culture here is more group-centric," said Saboe. "It is not an individulistic society or culture, like much of the West is. People are brought up to think of their family first."
Sadly, the delta varient has made life much more difficult for both Vietnamese and expats. In his most recent video entitled "Nha Trang (Life in Lockdown)," Saboe reports on the city's stricter social distancing measures over his footage of a deserted beach. Despite the sad scene, his voice is clear and his tone is informative.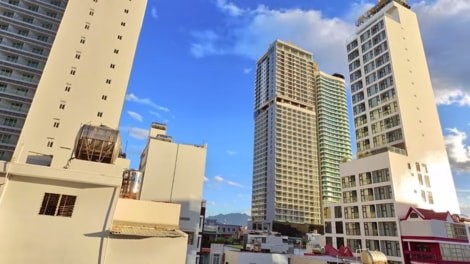 The view from Saboe's apartment, now under lockdown. Photo by John Saboe
Saboe laments not be able to eat his favorite Vietnamese dishes as he hurries to buy some groceries. "I haven't cooked this much since I arrived in Vietnam," he narrates. "If you want to call mixing jars and cans into a pasta dish cooking. I doubt any foreigner as cooked much either since they started living in this food paradise." Most of Vietnam's diverse expat community can relate to Saboe's struggles. His reportage offers an authentic portrayal of a foreigner adjusting to Vietnam's measures against the delta variant.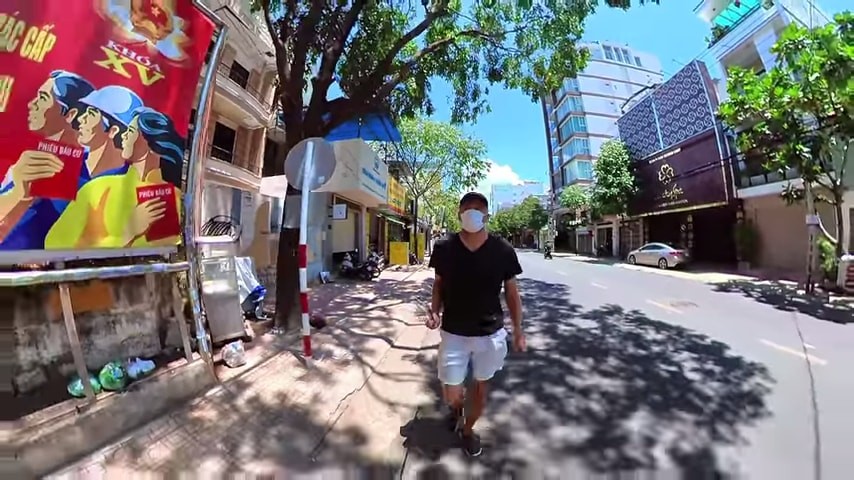 John Saboe films himself as we walks to the store for lockdown supplies. Photo by John Saboe.
Experiencing lockdown as an expat
In an online interview with the VNT, Saboe admits that the thriftiness of the Vietnamese people supported Saboe when traveling across town to shop became prohibited. "I was kind of caught off guard by the latest social distancing orders, where we couldn't go out at all and delivery orders were taking longer than they normally do," said Saboe.
Fortunately, Saboe did not go hungry. "In this little neighborhood I'm in, there is always somebody selling something. That's what I love about the Vietnamese culture; they're so entrepreneurial. If it wasn't for them and their little shops where I can buy noodles, water, or Saigon beer, I don't know how I would've survive!"
Saboe cites Vietnam's communal spirit is the country's biggest asset in the fight against Covid-19. He points to the West's reliance on giant supermarkets and corporations for their food supply. Meanwhile, Nha Trang residents simply rely on their neighbors. This sense of community prevents the spread of the virus and helps those in need, including foreigners like himself.
Even though this country is only his temporary home, Saboe bunkers down like his neighbors, ready to defend the fatherland from the coronavirus. He says his foriegn presence is still welcomed and appreciated in Vietnam.
"I had Vietnamese people thank me just for staying here and giving them hope for the future," said Saboe. He explains that by having expats comply with lockdowns and other mandates, the Vietnamese understand that everyone is going through the same struggle, together. "Expats can have a positive effect by going along with social distancing orders."
Nha Trang's residents follow the stay at home mandate, leaving the streets empty. Photo by John Saboe.
Sharing Vietnam's culture and kindness with the world
A major focus in Saboe's work is on cultural exchanges. While he enjoys beach bars and the tropical nightlife of the Vietnamese coast, he much rather experience the rush of colors of the Mid-Autumn Festival or try strange and tantalizing street food. Saboe aims to showcase his unique adventures with his global audience.
"It is important for people who do travel to share their stories with people back home," said Saboe. These types of stories lead to better understanding of certain issues, such as how developing countries respond to crippling pandemics. "It is a huge benefit. It is really important for being everyone to be able to see."
Even in lockdown, Saboe continues to produce content about life in Vietnam. He plans to use previously shot footage and perhaps a lonely timelapse of himself drinking beer on his balcony, waiting the end of lockdown. When asked about Vietnam's uncertain future, Saboe draws parallels to the nation's troubled past.
"I read this quote from a Lonely Planet author who came here in the early 90s," said Saboe. "He said 'Vietnam is broke, not broken.' Doesn't that ring true? Especially once you meet the people here. They are so strong, they can never be broken."
Nha Trang, even under lockdown, is still beautiful. Photo by John Saboe.
Wishing to reflect the positivity he's witnessed during his travels in Vietnam, Saboe's Nha Trang video concludes with a message of hope. Over a montage depicting the sad emptiness of lockdowns, Saboe appeals to better days. "I know what I see now and it's heartbreaking but I am also fortunate to know whats possible and what can be again. So for now I sit here in lockdown like everyone else, waiting for those days to return…"
Watch John Saboe's video about Nha Trang's lockdown below. To hear more about Saboe's adventures, check out his podcast- "Far East Travels."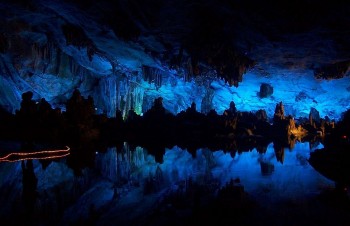 Travel
Caves are the creation of nature, charming any tourists with their mysterious and an air of danger, waiting for humans to explore the deepest secrets inside them. Take a look at these magnificent and beautiful caves around the world that you must visit once in your lifetime.
Viet's Home
According to the AFC official statement, Vietnam striker Nguyen Tien Linh won the AFC International Player of the Week after receiving the most votes out of the remaining nine players.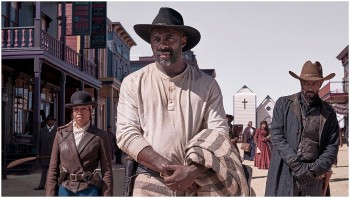 Handbook
November is coming close, and the cold outside makes us want to curl up inside our warm blanket and bing watch our favorite movies or shows. Here is the list of what is coming on Netflix in November, and some of the most expected Netflix originals for you to enjoy.