Explore World's Largest Cave - Son Doong
Son Doong Cave - currently holding the title of the largest cave on the planet, has stunned the world with its incredible size and unique beauty.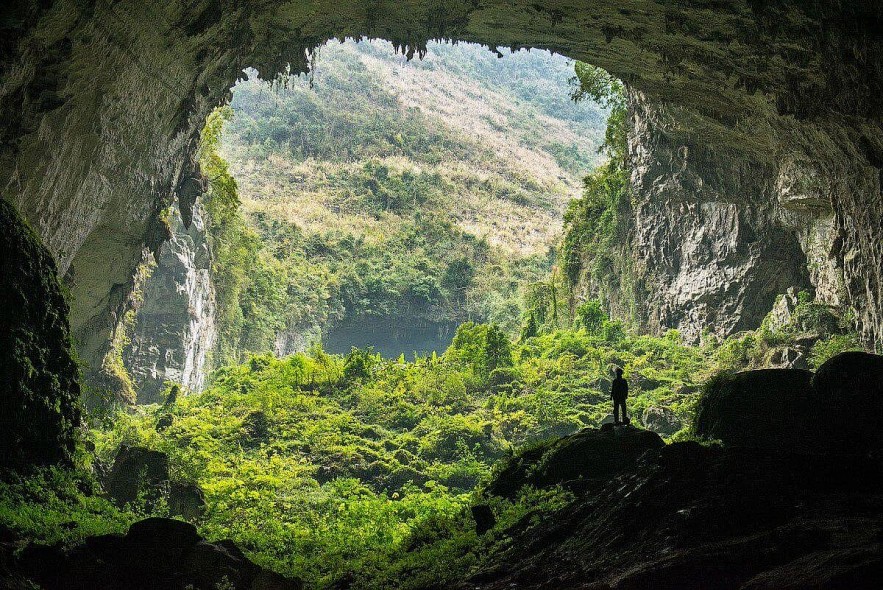 View from Son Doong Cave. Photo: vietnamtourism
Son Doong Cave is a famous tourist destination in Quang Binh, belonging to Phong Nha - Ke Bang National Park (Son Trach Commune, Bo Trach District, Quang Binh Province). It is also part of the underground system connecting more than 150 other caves in Vietnam in the area near the border with Laos.
Son Doong Cave has been recognized as a world heritage with outstanding features: Natural cave with the largest size, own lush tropical jungle, underground river, and unique climate.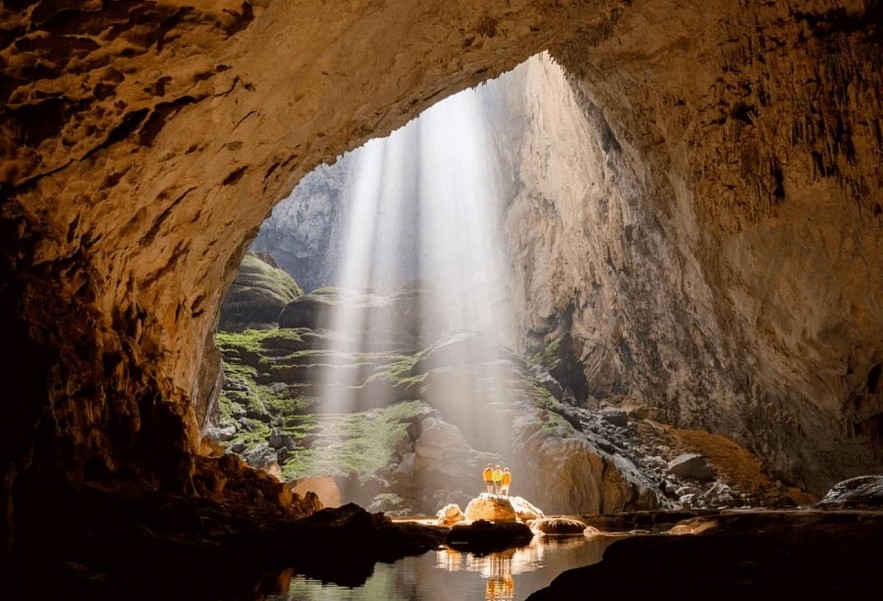 Photo: vietnamtourism
Thanks to its impressive scenery, Son Doong Cave has become a favorite destination for film crews of various famous television channels around the world. These include National Geographic, BBC, ABC, NHK, Hong Kong, Singapore. Son Doong Cave was the main background for the music video Alone Pt. II by a world-famous artist - Alan Walker.
The New York Times ranked Son Doong cave as one of the world's best destinations in 2014. It has been named among the top 10 "most breathtakingly picturesque places to visit on the planet" by Global Grasshopper. Besides, National Geographic, Telegraph, Daily Mail, Trip Advisor, Huffington Post have also hailed the beauty of Son Doong.
Explore the world's largest cave - Son Doong. Video: Ryan Deboodt
Son Doong Cave was formed 2-5 million years ago, when the river flowed through the limestone mountain area and was buried. The water eroded limestone and created an underground tunnel. In soft limestone areas, the collapse of tunnel ceiling formed large holes, which became giant domes afterward. The cave is about 200m high, 200m wide and at least 8.5km long. With these tremendous dimensions, Son Doong Cave is considered as the world's largest cave.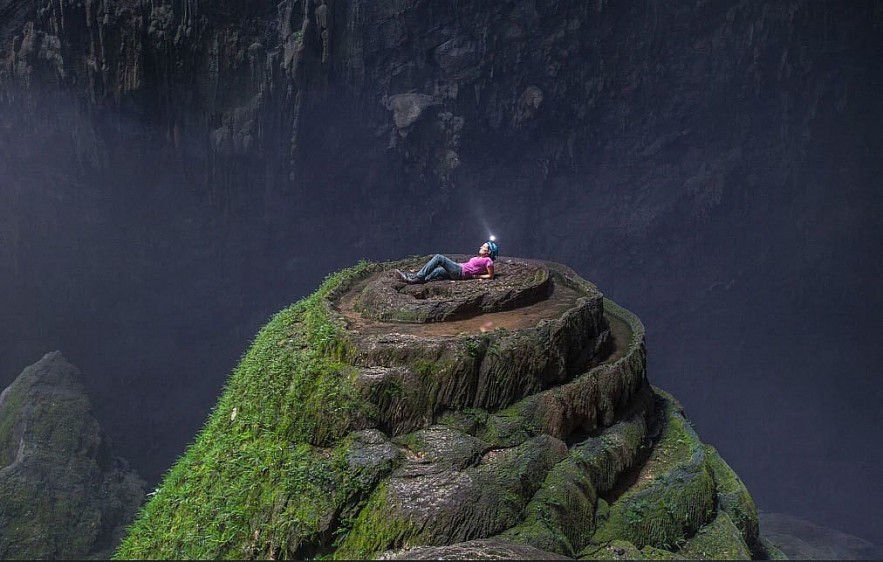 Photo: vietnamtourism
Son Doong Expedition Tour
Tour to discover Son Doong Cave (Quang Binh) is always one of the most attractive adventure tours today. Formed about 2 - 5 million years ago, Son Doong Cave is located in the core zone of Phong Nha - Ke Bang National Park (Quang Binh Province) and was declared the largest cave in the world in 2010.
To preserve its natural value, tourism activities in Son Doong Cave limit the number of participants. Each tour at this cave welcomes only 10 guests and 30 attendants. Each year, there is a limit of 1,000 visitors to join the expedition tour.
The tour in Son Doong Cave can be equal to a 10-day vacation in Europe, when it costs US$3,000 / person (VND69.8 million).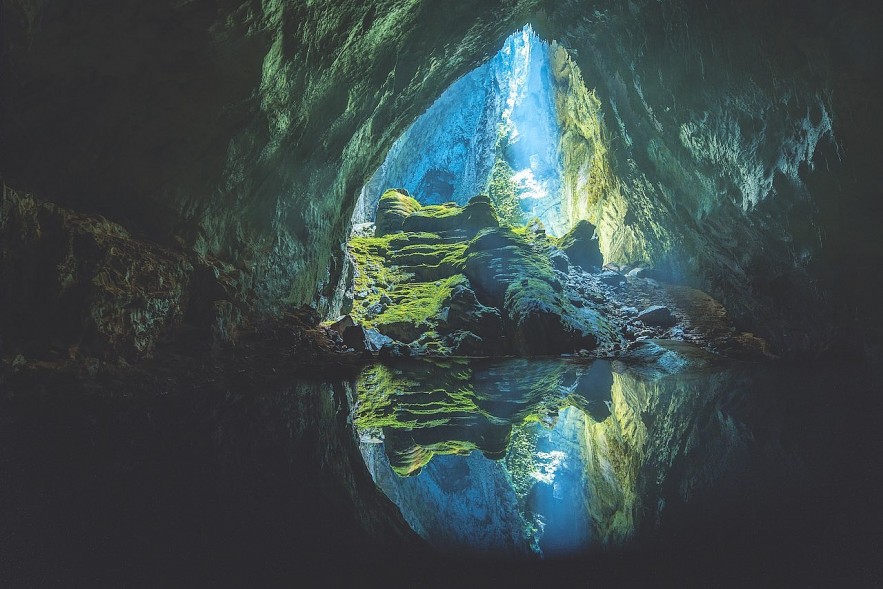 Photo: shutterstock
The program lasts 4 days 3 nights with difficulty at level 6 (hard) with 17km trekking, 8km caving, 800m elevation change, 90m climb of the "Great Wall of Vietnam."
Although the price is expensive, Son Doong tour is always "sold out". Right from January 2022, the tour organizer announced the opening of the 2023 tour registration system because 1,000 tours in 2022 were booked.
5 interesting facts about Son Doong Cave – the biggest cave in the world
1. The Son Doong Cave was discovered accidentally by a local farmer.
2. Son Doong Cave is large enough to house an entire New York City block.
3. Son Doong Cave is called the "Great Wall" of Vietnam
4. Son Doong Cave was not displayed on Google Earth
5. Son Doong Cave is capable of becoming an airport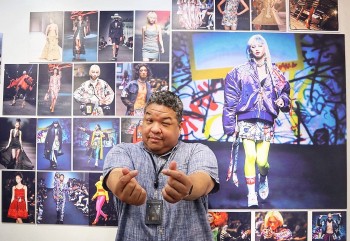 Viet's Home
Experience the striking colors and styles of Korea's fashion, captured by American photographer Dr. Michael Hurt.