Exploring Cooperation Opportunities between Manipur (India) and Quang Tri (Vietnam)
Both these provinces are at important locations to foster regional connectivity and offer complementary opportunities for cooperation.

Delegates take part in the event. Photo: Indian Embassy
To promote linkages between India's Northeastern States with Southeast Asia under the Act East Policy, the Indian Embassy in Hanoi recently organised a webinar to explore cooperation opportunities between India's Manipur State and Vietnam's central province of Quang Tri.
The webinar was chaired by the Ambassador of India to Vietnam Pranay Verma and supported by the Government of Manipur and the People's Committee of Quang Tri Province. Both these provinces are at important locations to foster regional connectivity and offer complimentary opportunities for cooperation in areas such as agriculture, forestry, agro-processing, fishing, aquaculture, and tourism and culture.
Addressing the virtual event, Ambassador Verma underscored the importance of provincial cooperation as an important pillar of India Vietnam Comprehensive Strategic Partnership. He highlighted connectivity plans for India with ASEAN countries through India - Myanmar - Thailand Trilateral Highway project and its possible extension to Laos, Cambodia and Vietnam as well as the importance of Quang Tri for Vietnam in East West Corridor project.
Considering the requirements and expertise of the two provinces, Verma suggested for exploring cooperation between Manipur and Quang Tri Province on agro-processing, development of fisheries and aquaculture and trade and investment potential in these sectors.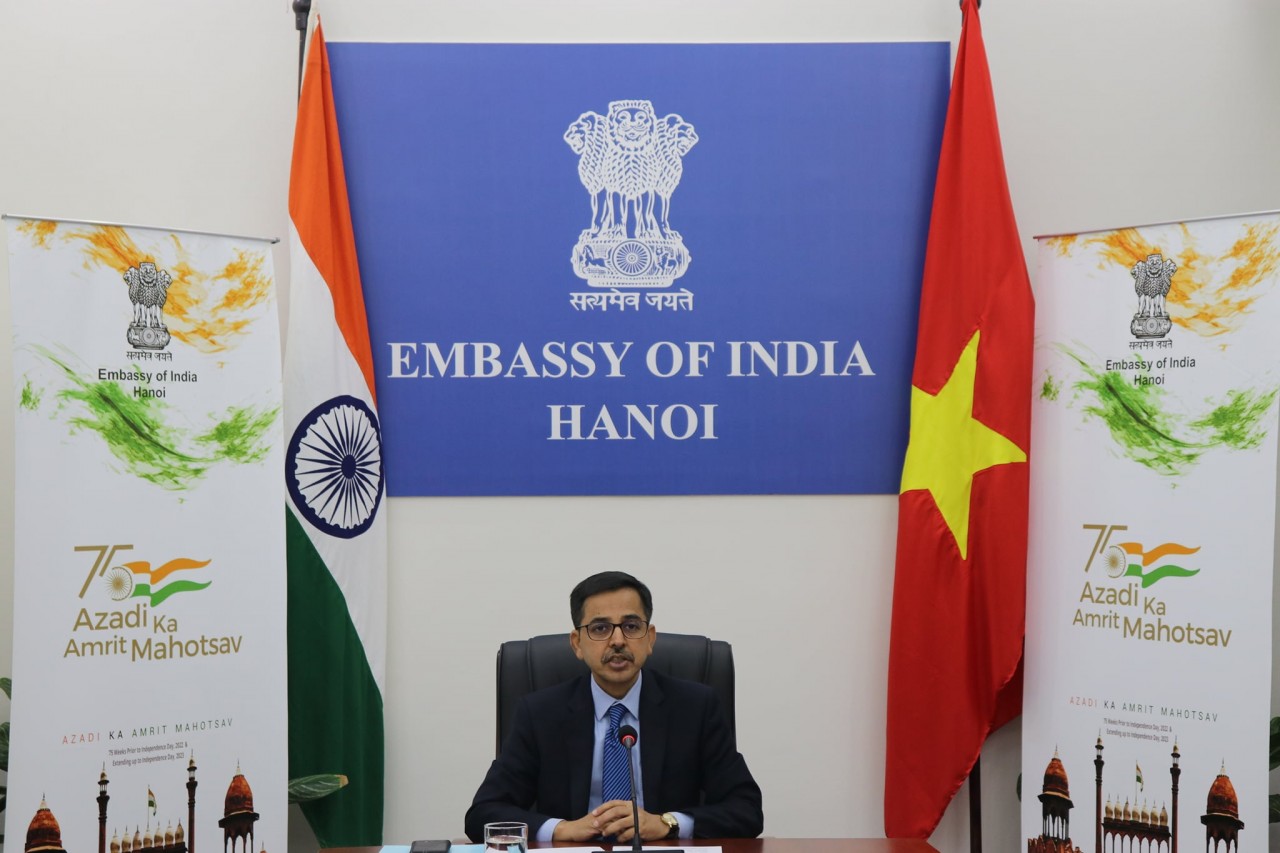 Indian Ambassador Pranay Verma delivers his speech. Photo: Indian Embassy
In his remarks, Hoang Nam, vice chairman of Quang Tri People's Committee highlighted the strategic advantage of the province and various connectivity projects for connecting the province with neighboring ASEAN countries.
Quang Tri was one of the most devastating localities during the war by thousands of tonnes of bombs and shells. Now Quang Tri province is no longer a sign of separation of Vietnam but a link in the East-West Economic Corridor.
As of mid-November, Quang Tri had granted investment licenses to 56 projects with total registered capital of nearly VND 69.6 trillion (USD 3.05 billion), up 10-fold against the same period last year.
The energy sector attracts the highest amount of capital, particularly wind and gas-fired power. Since the start of this year, Quang Tri has given in-principle approval to a number of major wind power projects. In regards to gas-fired power, in October, local authorities granted permission to the Hai Lang LNG power centre project – first phase, with a capacity of 1,500MW and registered capital near VND 53 trillion (USD 2.32 billion).
Considering the focus of the province in energy and agriculture sector, he sought investment from India particularly on energy sector while encouraging trade on potential commodities between the two provinces.
Senior officials from both provinces deliberated upon connectivity plans with neighboring ASEAN countries, impediments in implementation of connectivity projects, obstacles in transportation and movement of goods and services due to differences in rules and regulations, identification of potential agro-products and fishery/forestry products for trading between the two provinces, facilitation of interaction between enterprises on these sectors, exploration of investment opportunities, sharing of best practices and technology in agro-processing and fisheries sector.
In his concluding remarks, Dr. Madan Mohan Sethi, Consul General of India in Ho Chi Minh City also stressed the importance of interaction between the enterprises of the two provinces through B2B engagements and delegations visits.
2021 marks the fifth year of the Vietnam-India comprehensive strategic partnership. The two countries will celebrate the 50th anniversary of the bilateral diplomatic ties next year.
Despite the Covid-19 pandemic, high-ranking leaders of the two countries have maintained bilateral meetings, both online and in-person.
Two-way trade has reached nearly USD 11 billion in the first ten months of this year.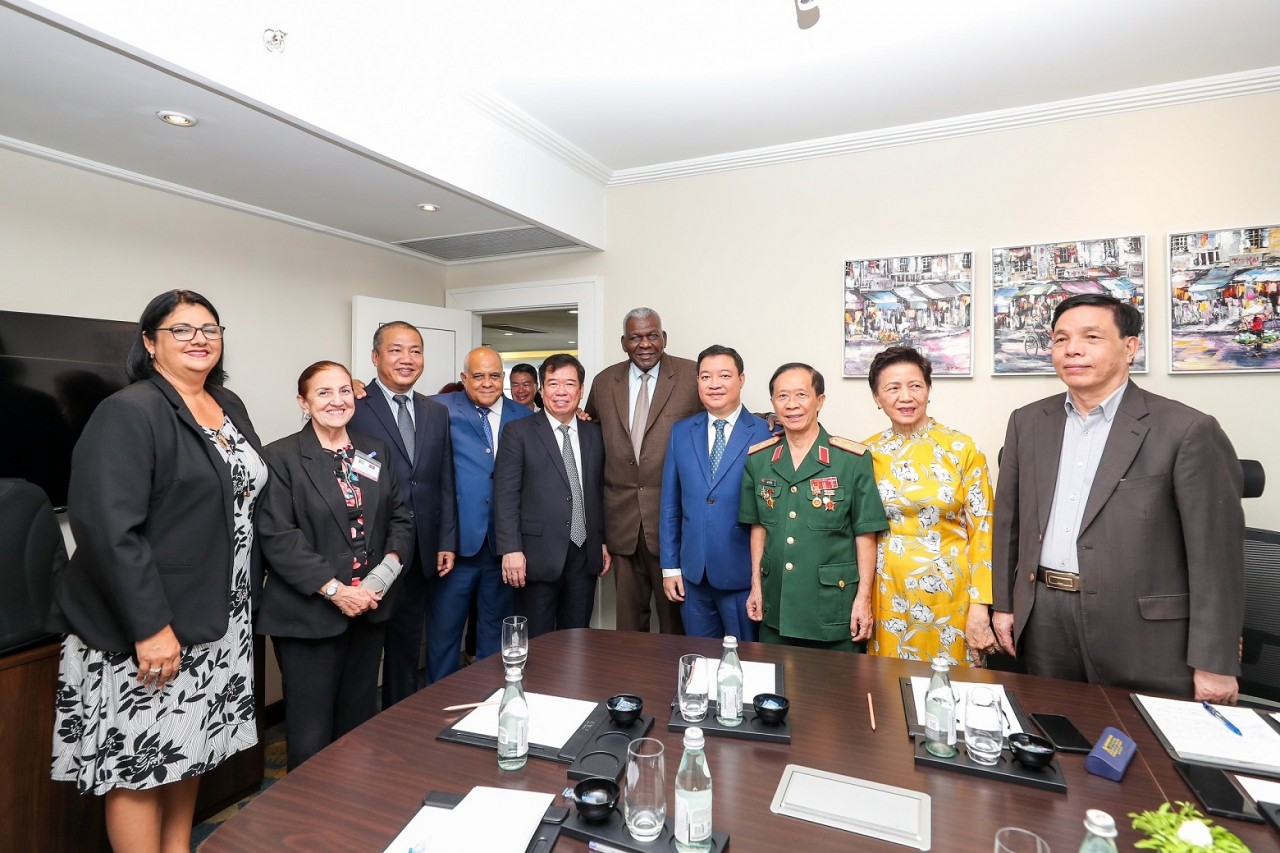 Friendship
President of the National Assembly of People's Power of Cuba Esteban Lazo Hernandez emphasized that Vietnam - Cuba is always united and faithful because they are one family.
September 27, 2023 | 15:11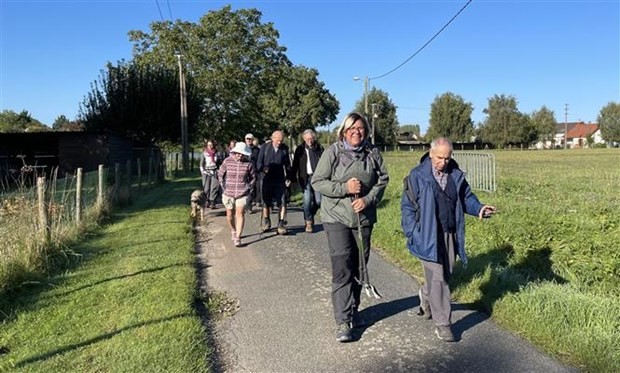 Friendship
The Children's Walk For Hope is a virtual event that will be held globally recently.
September 27, 2023 | 14:54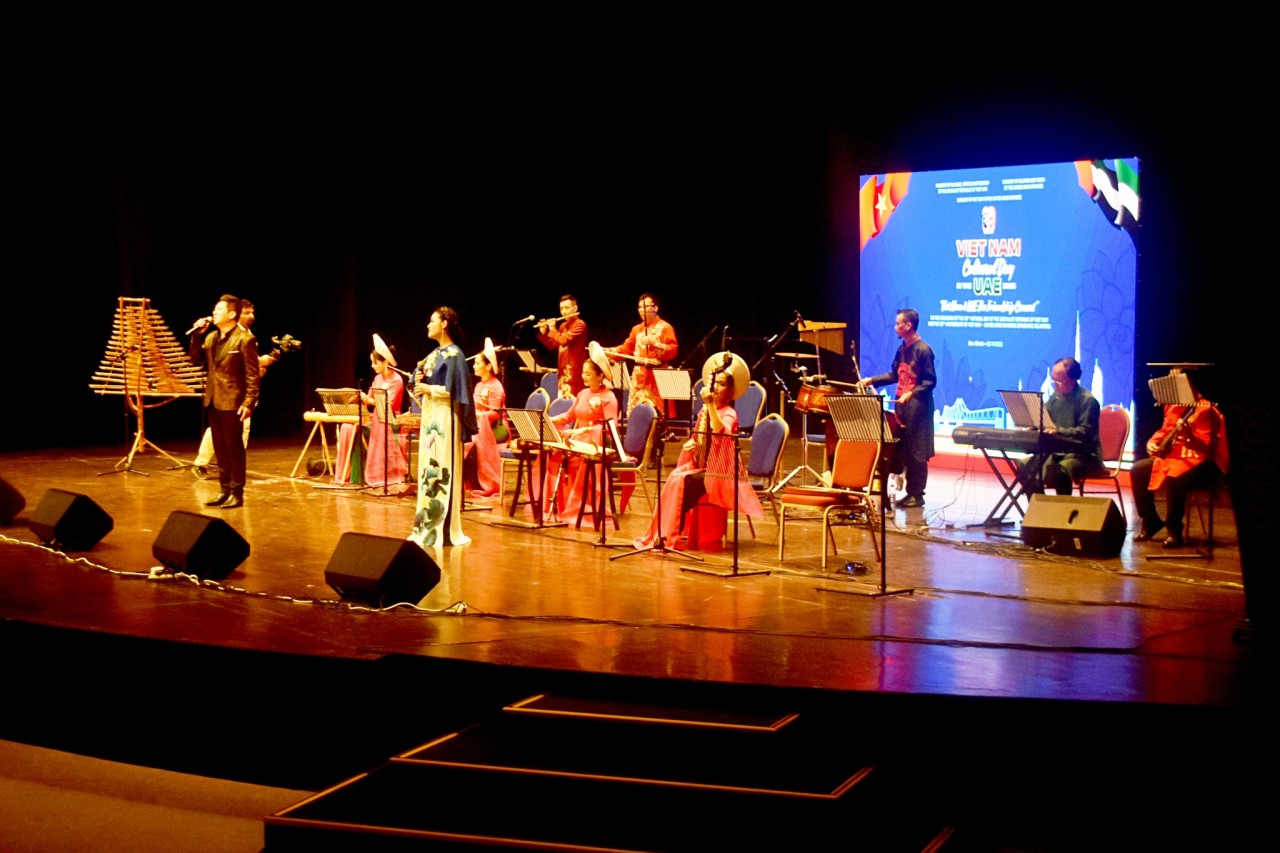 Friendship
A special art performance was held in the capital Abu Dhabi, gathering leading artists from Vietnam and the United Arab Emirates (UAE).
September 27, 2023 | 14:01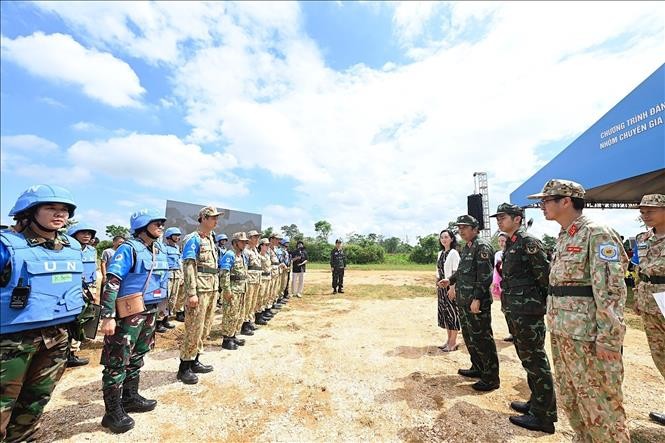 Friendship
Japan and representatives of State members of ASEAN Defence Ministers' Meeting Plus (ADMM-Plus) valued the preparations of Vietnam in hosting the Competency Evaluation Program for Prospective UN Peacekeepers (CEPPP) as well as outcomes of the program.
September 27, 2023 | 07:53