Vietnam among top places to retire on $2,500-a-month budget or less
If you are thinking about retiring abroad, Vietnam maybe your idea destination. According to a new report from International Living, Vietnam is among the world's best places to retire in 2021.
Vietnam is one of the least expensive countries to live in, according to International Living.
Couples who have made their homes in the mountain town of Dalat say they're not sacrificing a thing to stay within a budget of $800 per month or less, and expats in Nha Trang rave about spending $1,000 per month and "living rich." Even in the most expensive cities—Hanoi, Da Nang, and Ho Chi Minh City (Saigon)—you can live comfortably for less than $1,500 per month.
70-year-old Texas native Larry Chilcoat has lived in Dalat since 2018. He says, "I'm able to live well on just my social security alone. My monthly budget, with travel and everything, is $800 to $1,000 per month and I don't hurt for anything–I have everything that I want and need. Things are so reasonable here."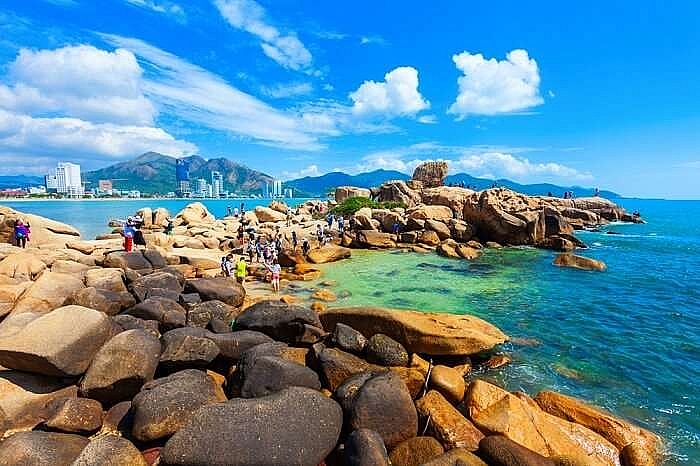 Illustrative photo. Nha Trang, Vietnam. Source: TravelTriangle.
What's more, Vietnam has developed dramatically over the last few decades with new high-rise condos and gated communities with private yacht clubs and international clubs, according to the report.
"Vietnam's meteoric rise has been nothing short of phenomenal. It's hard to imagine that this war-torn nation of 40 years ago has developed into the world's fastest-growing economy in 2020. The signs of growth are everywhere: high-rise condos and gated communities with private yacht clubs and international schools, shiny new hospitals with all the latest equipment, controlled-access freeways, and even the occasional Rolls Royce.", the website said.

Age isn't a barrier here, either. One retired couple I met in Da Nang said that they were invited to their neighbor's high school prom. My best friend is my daughter's age. Whether they're hoping to practice their English or simply curious about seeing a new face in town, the Vietnamese aren't shy about initiating conversations. They'll ask your name, your age, whether you're married and if so, how many children you have and their ages. Before you know it, you're invited to their house for dinner or to visit their ancestral home in the countryside.According to International Living, one of the things that makes Vietnam stand out from other countries: it's an easy place to make local friends.
Moreover, many expats are drawn to Vietnam for its beaches, which stretch more than 2,000 miles along the entire length of the country. Places on the central coast like Da Nang, Hoi An, and Nha Trang have exceptionally pretty beaches, while offering residents the benefits of city life, too. In other places, such as the south-central village of Mui Ne and the southern island of Phu Quoc, the laidback lifestyle is centered around the coast.
Another thing about Vietnam that attracts foreigner t is cuisine. International Living says, Vietnamese cuisine is delightfully regional, with savory broths in the north, spicy noodles in the south, and incredibly delicious dishes and specialties that are found in only one town or village in the entire country. The food is fresh and healthy, with complex flavors expertly blended to create unique dishes. The country is also famous for its coffee—strong, rich, and locally grown, it's a source of pride for the Vietnamese, who are its biggest consumers.
Overseas Vietnamese
Vice President Vo Thi Anh Xuan had meetings with several Thai leaders and high-ranking officials within the framework of her visit to Thailand to attend the Global Summit of Women (GSW) 2022.