Famous 40-year-old 'Banh mi Ba Tau' cart vendor in HCMC
Over two generations, banh mi "Ba Tau" (Go Vap district, Ho Chi Minh City) has become the gourmet dish of many Saigonese because of its unique taste and affordable price.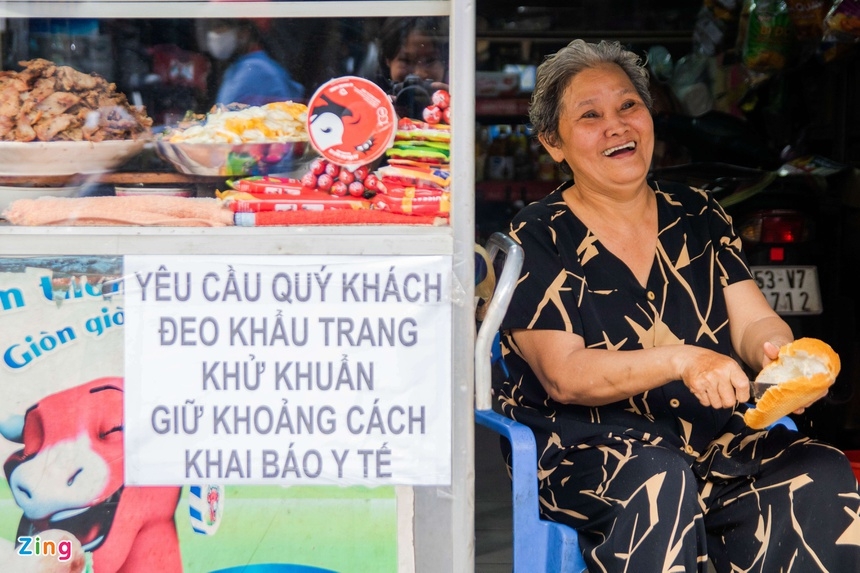 The famous "Banh mi Ba Tau" shop in HCMC. Photo: Zing News
Over the past 40 years, the "Banh mi Ba Tau" eatery at Le Duc Tho street has become the favorite of many residents in Go Vap District, Ho Chi Minh City.
As Ms. Thanh's food stall has no signboard and her family previously owned a traditional Chinese medicine business, many regulars call it "banh mi Ba Tau" or "banh mi Ba Lang".
According to Ms. Thanh, in the past, her father immigrated from China to Vietnam to run business and got married to Mrs. Bui Thi Huong (97 years old), then they together settle down in Saigon.
Since his death, Mrs. Huong opened a food shop to make a living and raise her 3 daughters. Ms. Thanh started to take over his mother's business at the age of 17, until now, the shop is over 40 years old.
The secret to making the unique flavor of banh mi Ba Tau is the "shumai' (Vietnamese meatballs). Instead of using pate like other stores, she uses a tiny portion of shumai, which is made up of seasoned ground carrots and beans, to spread on the crumb. In addition, one of the specialties that make the shop so famous is its beef betel sandwiches with minced peanuts.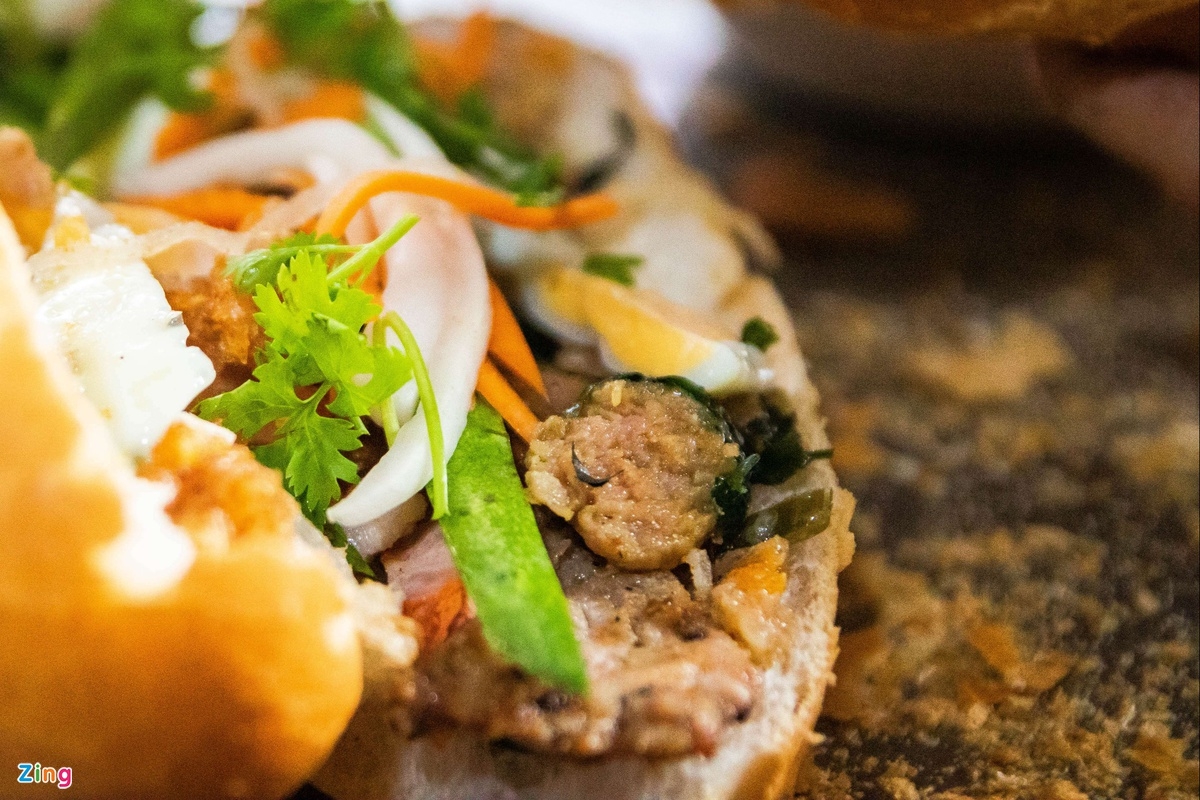 Photo: Zing News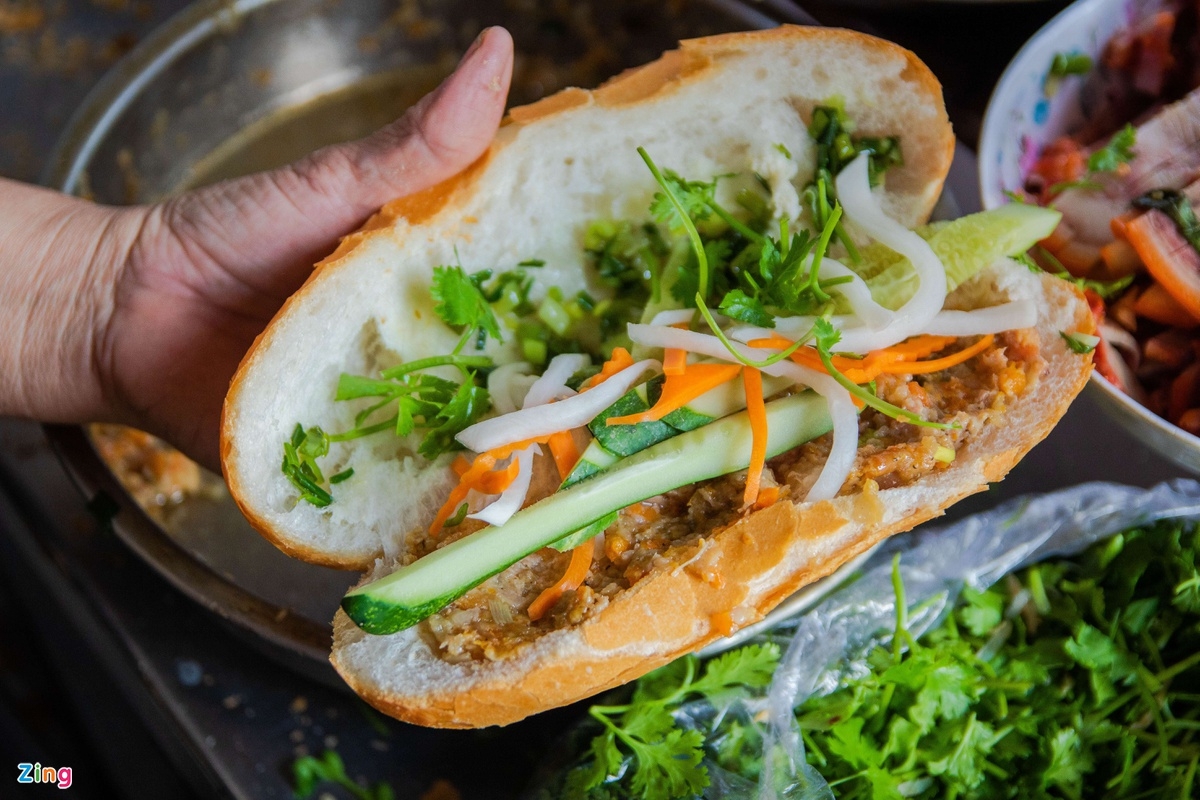 Photo: Zing News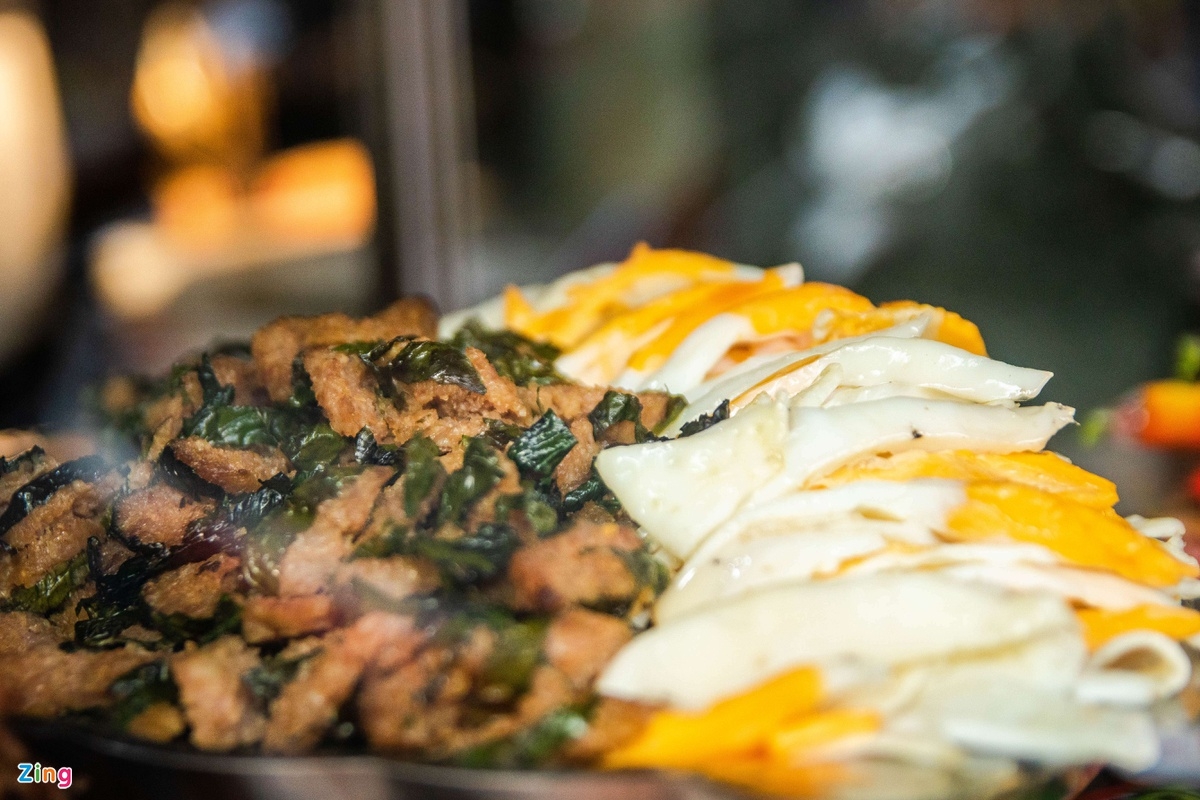 Photo: Zing News
Photo: Zing News
Ms. Diem Chi (42 years old, Go Vap) said that "The sandwiches here are amazing, but you have to wait for a long time to buy them. There are days when I have to wait half an hour for my turn. Among the fillings, the grilled pork is my favorite. The shumai is also delicious and different from others, so I keep eating then become a regular".
Due to old age, her legs ache when standing for a long time, so every day Mrs. Thanh only sells exactly 200 loaves. Although customers have to wait a long time to buy the banh mi, they are still really patient, do not urge or grimace. Many people passing by see crowds and stopped by later. The shop is, moreover, recommended to foreigners by frequent customers.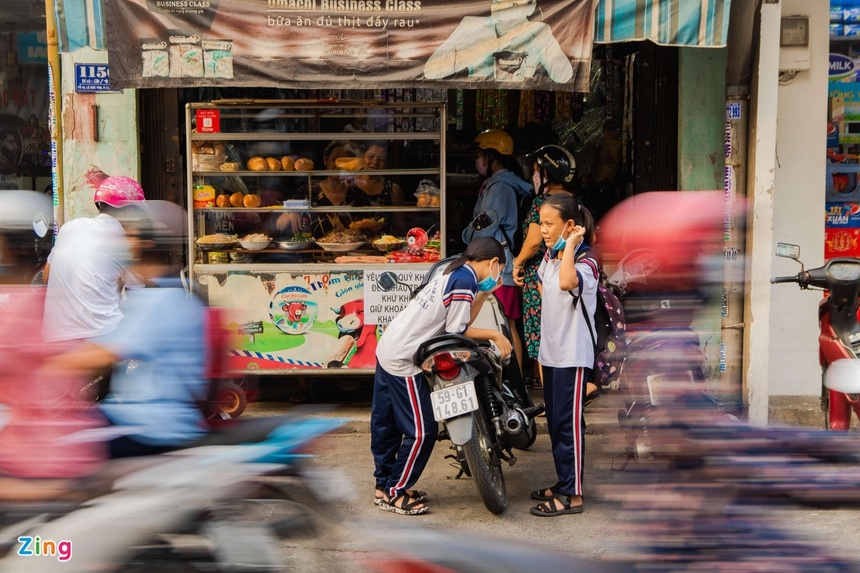 The shop is always busy from the opening time at 4 p.m to 7 or 8 p.m. Photo: Zing News
Mr. Pham Quoc Tuan (49 years old, District 12), an employee of the nearby leather shoe factory, has been a regular here for about 15 years. Even though having moved to another area, he still likes to eat banh mi Ba Tau the most.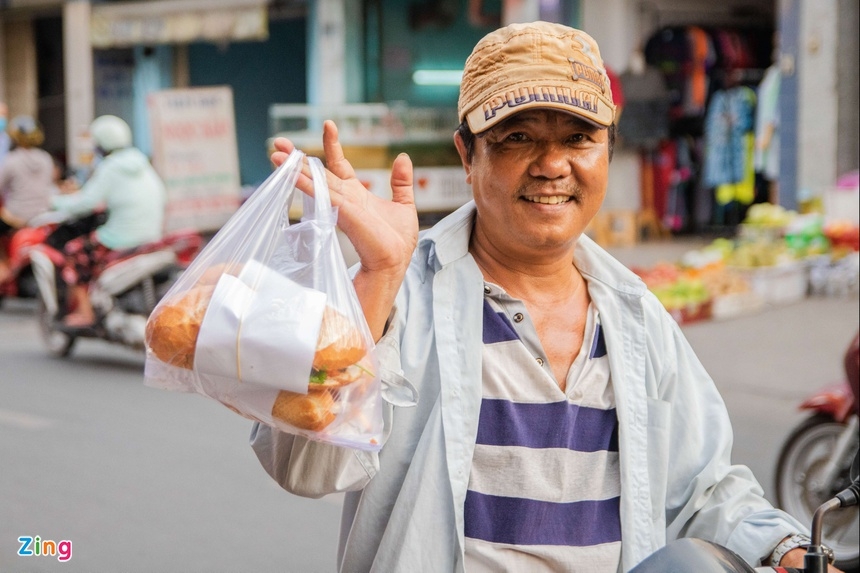 Mr. Tuan, a frequent customer of the shop. Photo: Zing News
"Because of my job, I have to travel around Saigon. But wherever I go, in the afternoon, I always stop over here to buy the banh mi. I often order the one with mixed fillings because there are so many kinds of fillings, I don't know what to choose, so I eat them all ", said Mr. Tuan.
Ms. Thanh plans to work for a few more years and then pass the business on to her niece. She shared: "I am getting older and older, so I will keep selling banh mi as good as it gets. My tips to raise the customer retention rate is to always put your mind to the work and put the quality of banh mi at the top priority".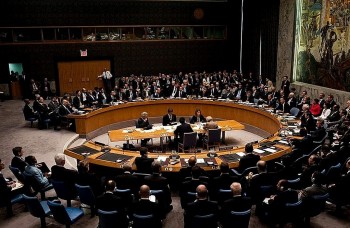 Friendship
The "International Day of Women in Diplomacy" is recently adopted by the United Nations (UN), which is to be celebrated every year on June 24. UN General Assembly Abdulla Shahid said that the resolution opened the door to discuss the challenges of women in diplomacy face, to celebrate women in diplomacy and to inspire the next generation.