Kindness story: HCMC eatery gives out free crab vermicelli for poor people
Not only giving out free foods for the needy, but Mrs. Mai also turned her shop into a place to gather donated clothes in the area.
Right in front of the shop, you will see the board saying "Please get in, if you are having have difficulties, everything will be free". Photo: Zing News
The shop opened 5 months ago by Mrs. Tran Thi Quynh Mai (37 years old) on Nguyen Van Tao street (Nha Be District, HCMC), which was right at the time when the disease broke out, according to Zing News.
It is opened from 5:30 to 12 o'clock in the morning and from 5 p.m until the stock is out, which is usually around 7:30 p.m.
"I've seen so many people living miserable lives by picking up used bottles or selling lottery tickets, so I wanted to give them free meals. A bowl of crab vermicelli is not too fancy but it can, at least, bring joy to people in need. I don't have the thought of wanting to be famous or praise about this."
Ms. Mai shared that in the past, she was a manager of an industrial kitchen, but when she got married, she opened her own eatery. Besides, her family has two other noodle shops run by her husband and mother-in-law in Thu Duc District.
"Actually, there are just a small number of people who come to eat for free. Some would pay 10,000 VND, some pay by lottery tickets instead of money, which really touches my heart. They are poor, yet, very fair and upright. " she confided.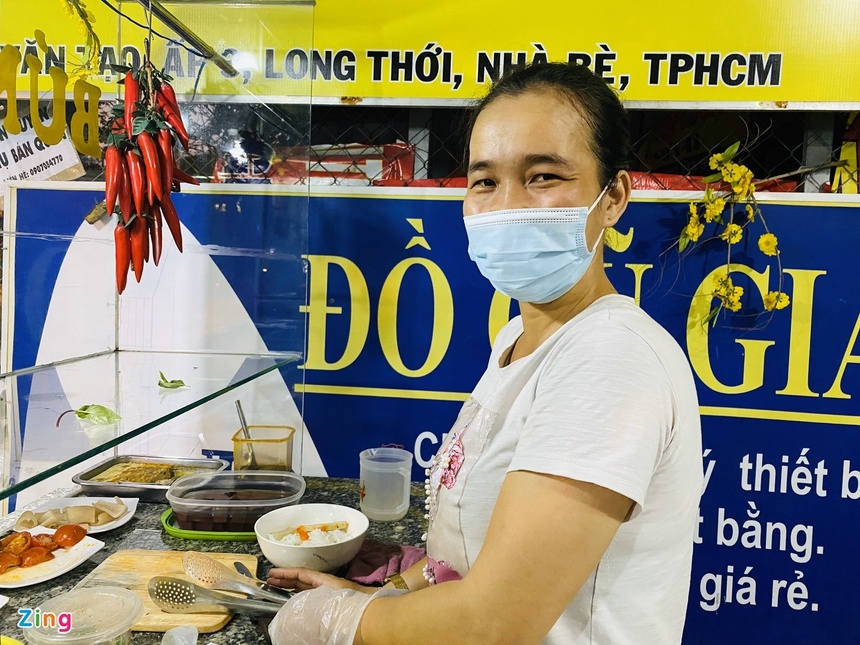 Mrs. Mai, the owner of the shop. Photo: Zing News
Many people have become regulars at the shop, and each time they come they will pay a little money for her cooking. They paid her "capital" and she gave them cooking, so both sides were happy.
A lot of customers and her acquaintances wondered how could she knew whether people who come to eat for free are in need or not. There might be some people who have money, but take advantage of her kindness, come and eat for free.
Speaking of this, Mrs. Mai said "To be honest, I myself cannot distinguish among hundreds of customers who really need help. I know there are some circumstances that are not too difficult, but I'm always willing to help. Because when you want to help others, you have to keep your mind open. If you're afraid that they will cheat you, you can not do anything. Besides, just one meal is not worth checking out".
She is happy when many customers come here to eat, praise her for doing meaningful work and come back to support, some people find it delicious and even recommend it to their acquaintances.
The business of the vermicelli shop is now more stable after the complicated situation of the pandemic is over. Mrs. Mai still strives to continue the charity work on her daily basis.
Besides self-charity, she also helps volunteer groups in the area.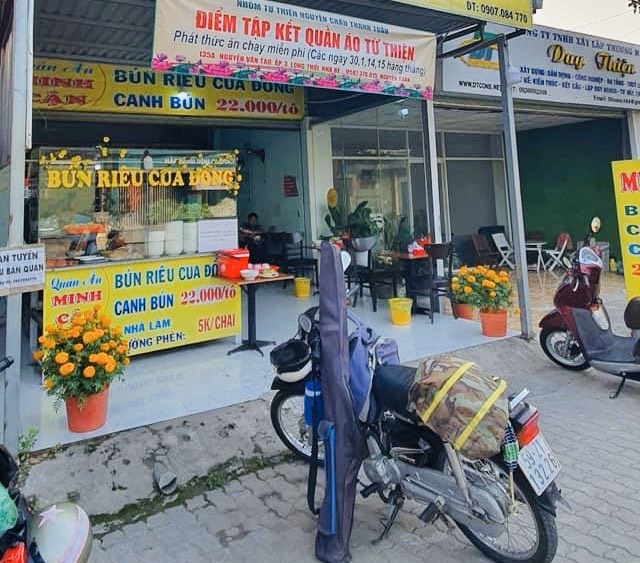 Photo: Zing News
A few months ago, seeing a newly formed charity group looking for a warehouse to collect items, Mrs. Mai contacted. Therefore, currently, her shop is also the place to gather donations for the group.
"At first, the business faced some difficulties, so I offered them to rent the place at low prices. But they were also limited in budget, they asked for late payments for a few months. When the business got better, I decided to let them use the place for free. They are all young, enthusiastic, and really kind. There is nothing I can do much except for that, " said Mrs. Mai.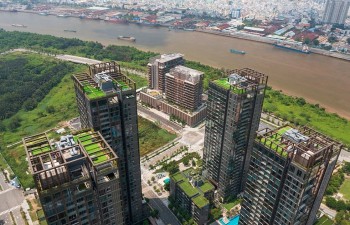 Economy
Vietnam Business & Weather Briefing (August 11): Vietnam to increase coal imports in 2025-2035 period, ten tonnes of Vietnamese longan exported to Australia.