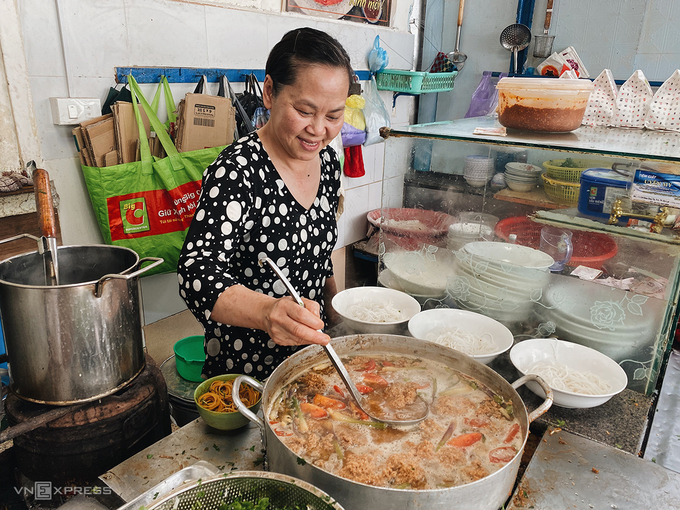 The friendliness of the seller is a plus point of the shop. Photo: VNExpress
Di Canh crab paste vermicelli soup shop is one of the most favorite of its kind in Da Lat. Amidst the bustling city center, the shop covers the area of a small yard, bring visitors tranquil and quiet feelings, according to VNExpress.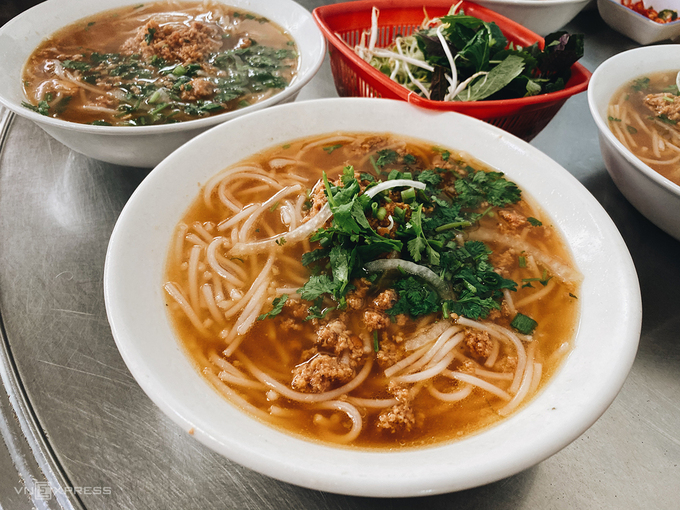 Each bowl costs from VND25000-VND 35000 (US$1.08- US$1.5). Photo: VNExpress
This crab paste vermicelli soup shop has operated for more than 30 years. Due to old age, Mrs. Canh transfers the shop to her daughter. Despite being situated in a small and secluded alley, the shop is always packed with eaters. It sells about 50 kg of vermicelli every day, even though it is only open from 6 am to 10 am.
The crab paste vermicelli soup here has a distinctive flavor that cannot be found elsewhere. A standard bowl of crab paste vermicelli soup includes broth, crab paste, dried shrimp, meat, and tomato. Each bowl costs from VND25000-VND 35000 (US$ 1.08- US$ 1.5).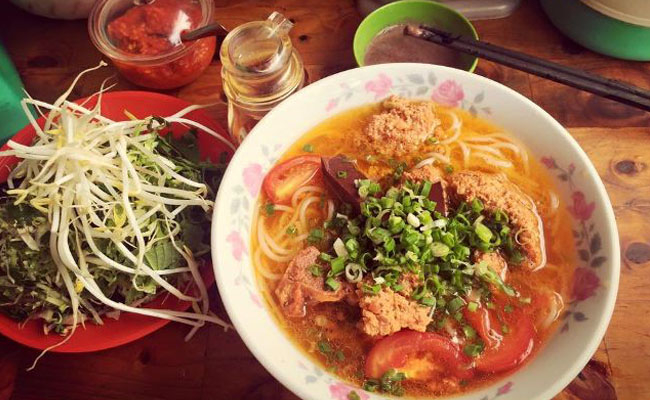 Photo: Toplist
The shop always serves a variety of chilies such as chopped fresh chili, green chili, chili powder, and vinegar with garlic and chili. The pungency of chili helps to enhance the flavor and brings warmth amidst the cold weather. The shop does not sell iced tea but serves hot ginger tea. In addition, home-made aloe vera and sugar water are always available.
Malie Nguyen