Famously religious scenic and relic complex Yen Tu deserted during epidemic time
Yen Tu scenic and relic complex in the northern province of Quang Ninh shut down from February 14 to March 2 to prevent Covid-19 spread, leaving a deserted scene.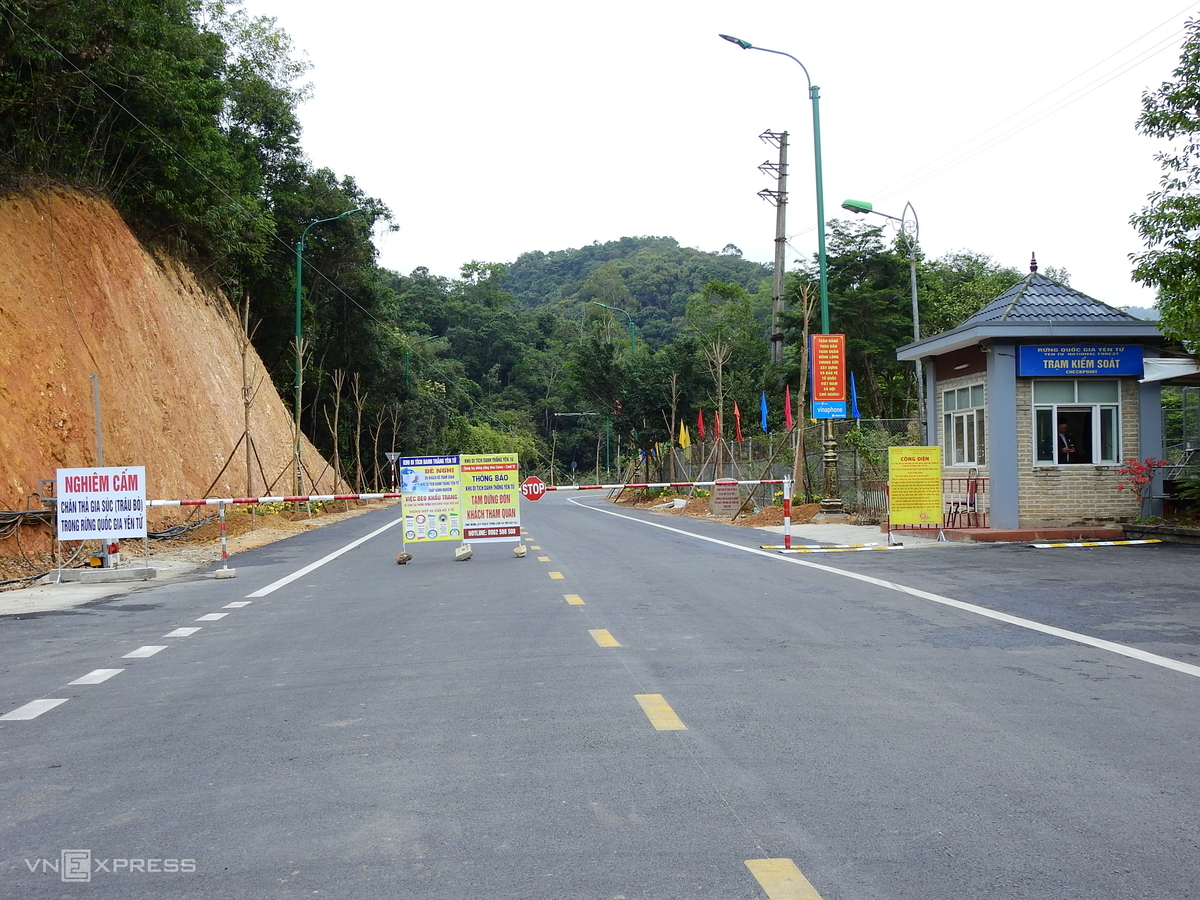 Photo: Vnexpress
In the middle of January of the lunar calendar, Yen Tu scenic and relic complex in Uong Bi city, Quang Ninh province witness a deserted scene. The Management Board of the Yen Tu National Forest and Monuments has put up a checkpoint and boards announcing not to receive visitors at the entrance, according to Vnexpress.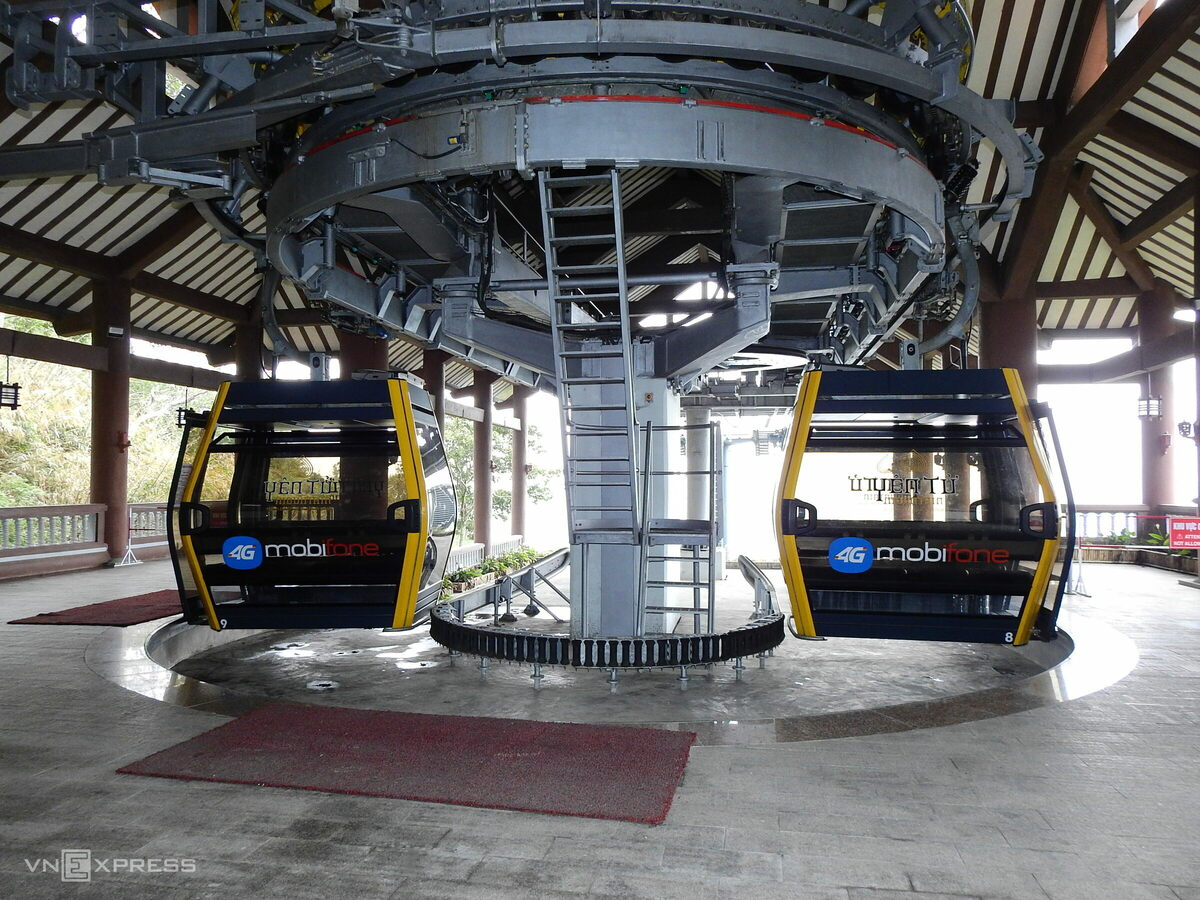 Photo: Vnexpress
The cable car station is desolate. In previous years, Yen Tu welcomed tens of thousands of tourists and Buddhism followers. The festival starts in January and lasts until March of the lunar calendar. This year, given the complicated development of the Covid-19 pandemic, the Quang Ninh authority has given priority to preventing the epidemic rather than organizing the festival.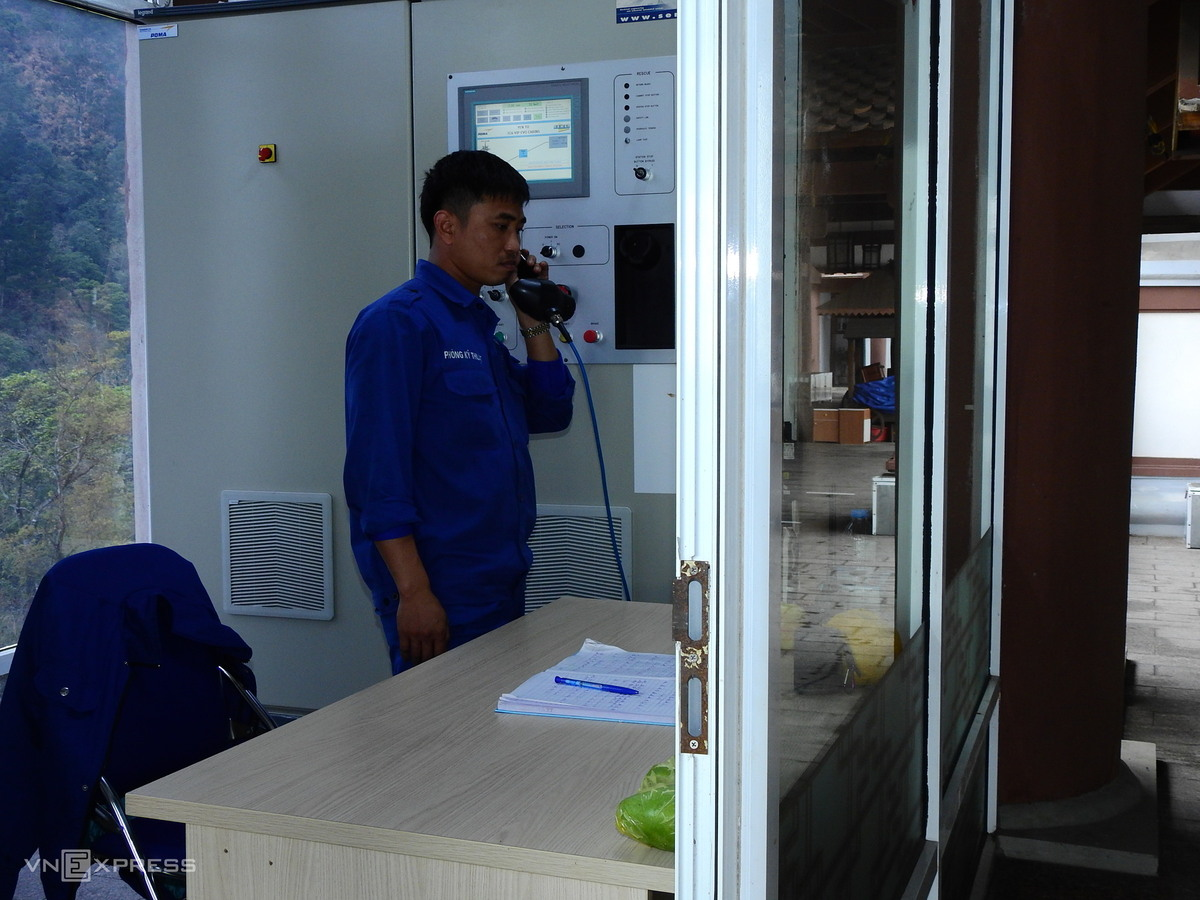 Photo: Vnexpress
An employee is on duty at the cable car station even though no tourists are seen.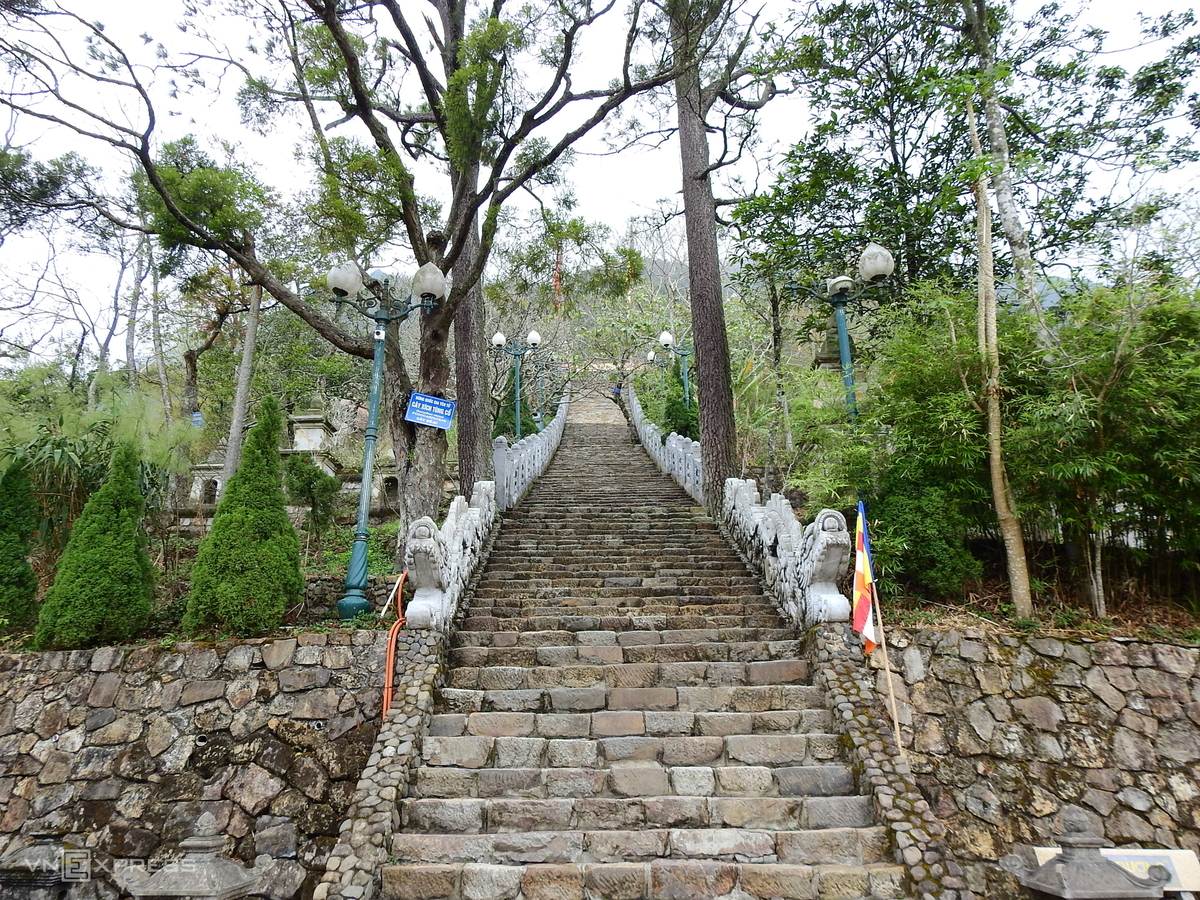 Photo: Vnexpress
The footpath leading to Hoa Yen Pagoda is quiet.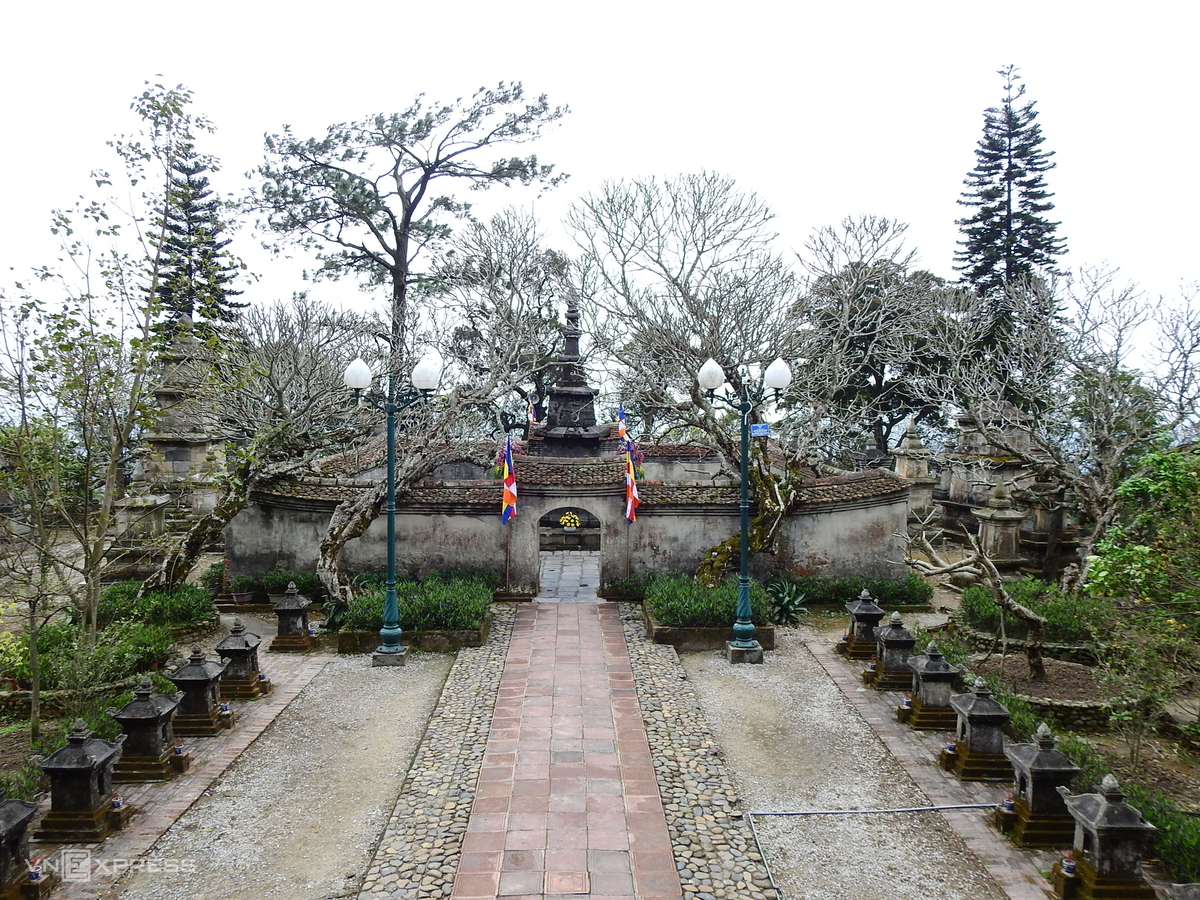 Photo: Vnexpress
An unprecedented deserted scene at Yen Tu, which is completely contrary to previous years.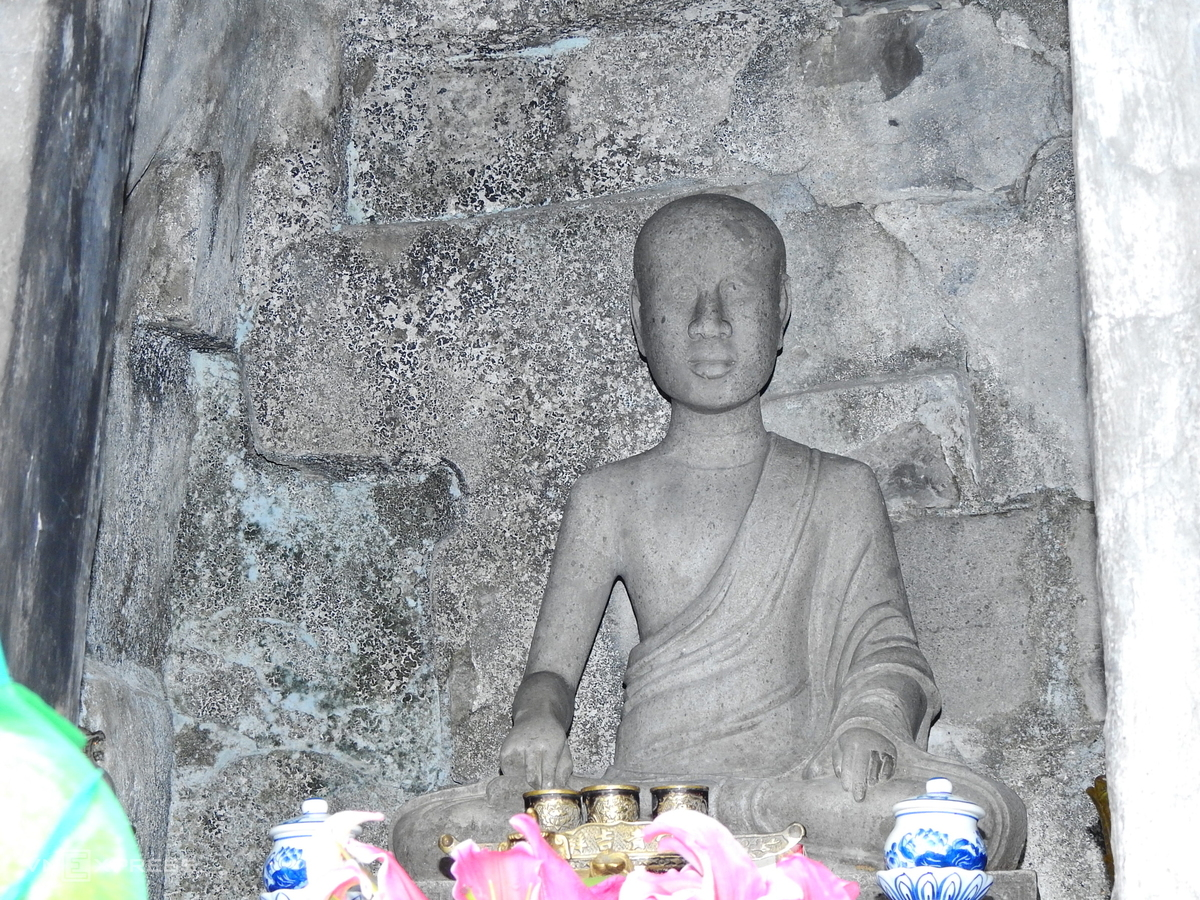 Photo: Vnexpress
The statue of King-Monk Tran Nhan Tong at the Hue Quang tower. The statue has existed for more than 300 years from the 17th century. It was recognized as a National Treasure at the end of 2020.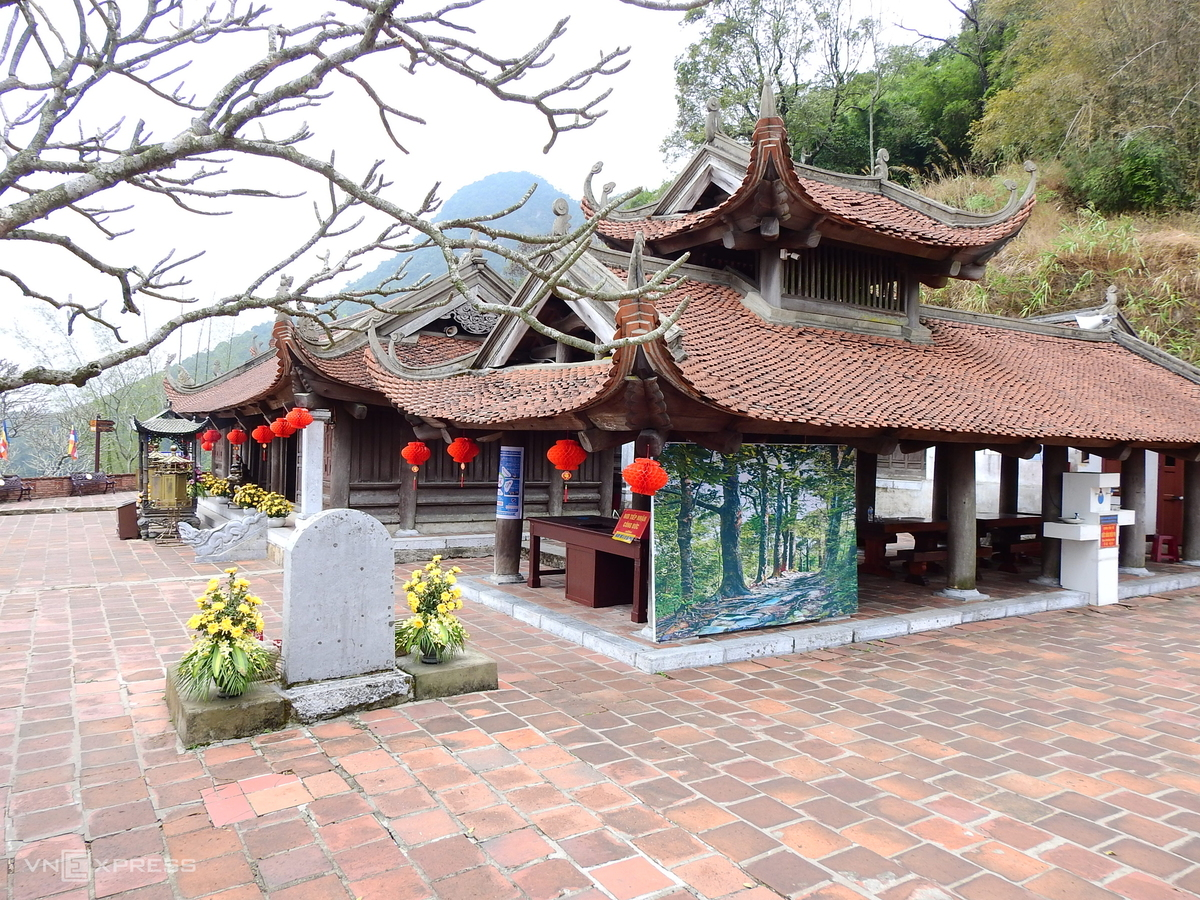 Photo: Vnexpress
Hoa Yen is the largest and ancient pagoda in Yen Tu, located at an altitude of 535 meters above sea level. The pagoda was built in the Ly dynasty, called Phu Van. Over 700 years ago, it was just a small pagoda where King-Monk Tran Nhan Tong preached. The King-Monk Tran Nhan Tong then changed the pagoda's name into Van Yen. All three of the ancestors of the Truc Lam Yen Tu Zen sect abide at this pagoda. During the Le dynasty, King Le Thanh Tong came here to sightsee and change the pagoda's name into Hoa Yen thanks to its lush greenery and mysterious mist.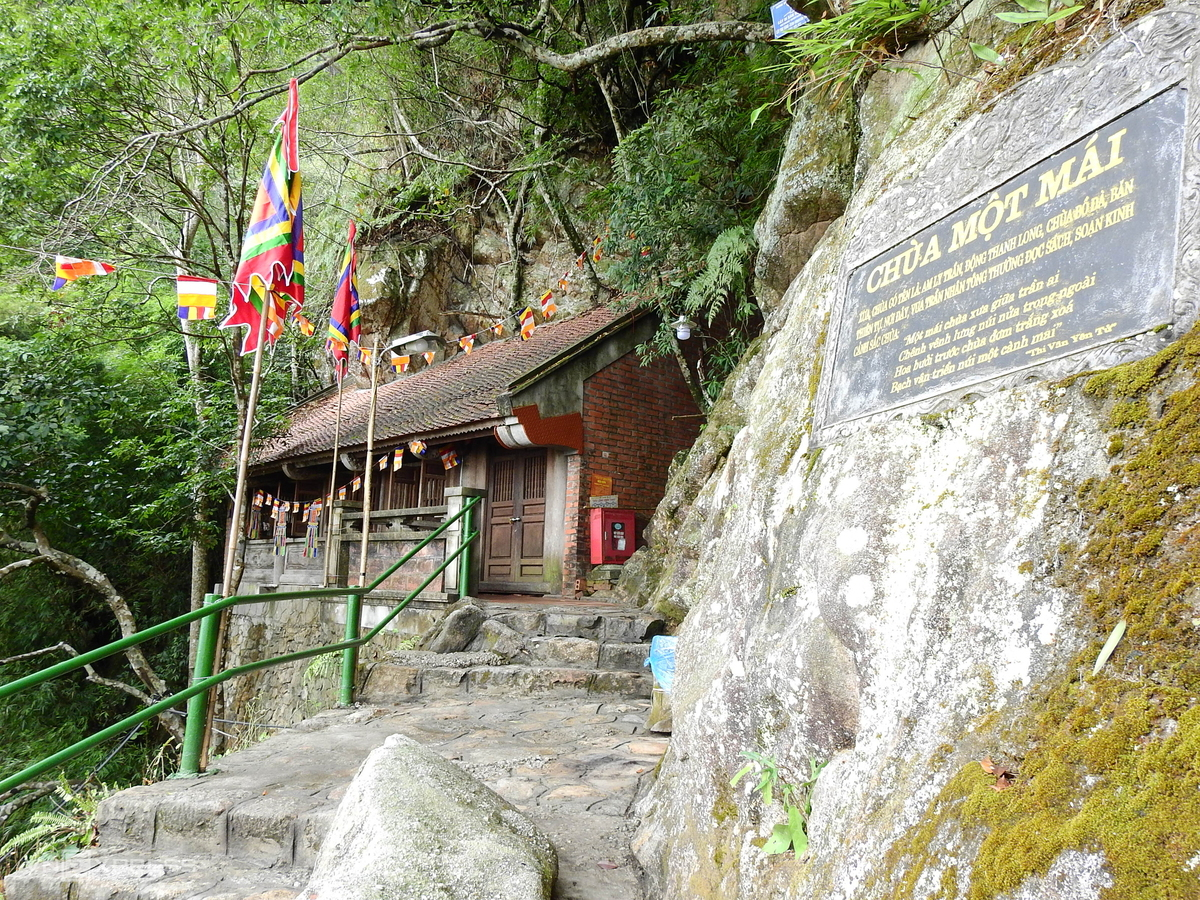 Photo: Vnexpress
Mot Mai (One Roof) Pagoda. Inside the pagoda, there is an underground water spring flowing from mountains, which is likened to the flow of breast milk that never runs out.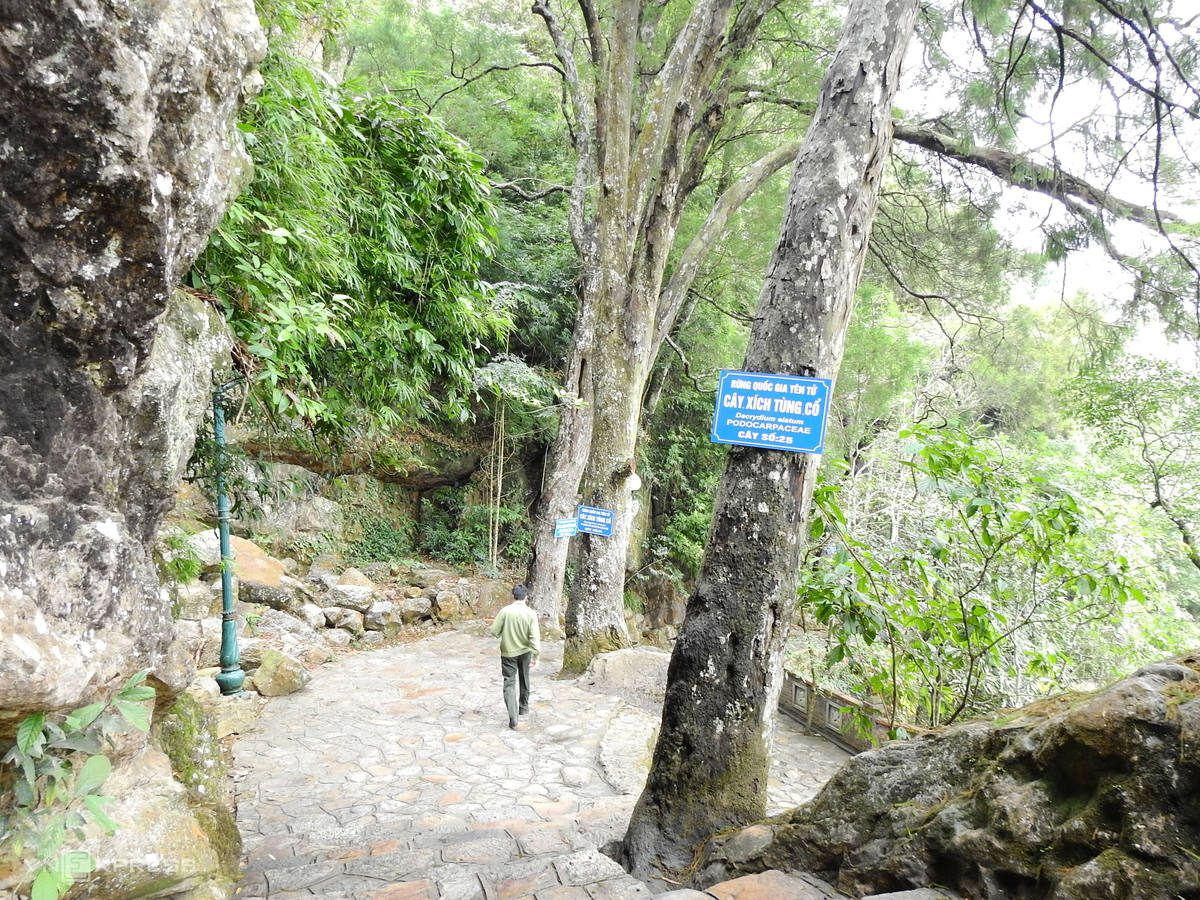 Photo: Vnexpress
An officer of the Management Board of the Yen Tu National Forest and Monuments patrol. In Yen Tu, there are also hundreds of over 700 year- old "xích tùng" (Dacrydium Elatum Podocarpaceae). All of them are given a number and carefully taken care of. In the above photo is an ancient Dacrydium Elatum Podocarpaceae which is listed in Vietnam's Red Book. Dacrydium Elatum Podocarpaceae is said to be planted at the same time when the King-Monk Tran Nhan Tong came to Yen Tu to practice and establish the Truc Lam Zen sect.
According to statistics of the Culture and Information Department of the Uong Bi City, there were 375 visitors to Yen Tu on March 3.
The province has also announced non-essential businesses can partially resume operations except in Dong Trieu Town, which used to be under lockdown.
But Covid-19 prevention protocols remain in place, including social distancing, health declarations, and masks, while tourist services are only allowed to serve locals.
Quang Ninh has gone through 20 days without new infections.
The national Covid-19 tally stands at 2,482, with 1,898 recoveries and 35 deaths.
Among active patients, 66 have tested for the coronavirus SARS-CoV-2 once, 37 twice, and 113 thrice. Meanwhile, 59,081 people who had close contact with COVID-19 patients or came from pandemic-hit areas are under quarantine nationwide, with 540 in hospitals, 13,424 in State-designated quarantine establishments, and 45,117 at home.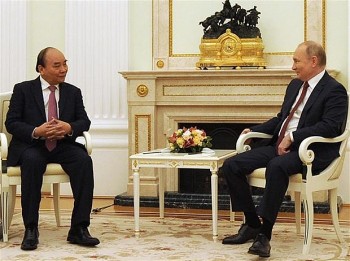 National
An article in Russia's independent newspaper focused on the Vietnam-Russia relationship and the significance of President Nguyen Xuan Phuc's visit to Russia from Nov. 29 to Dec. 2.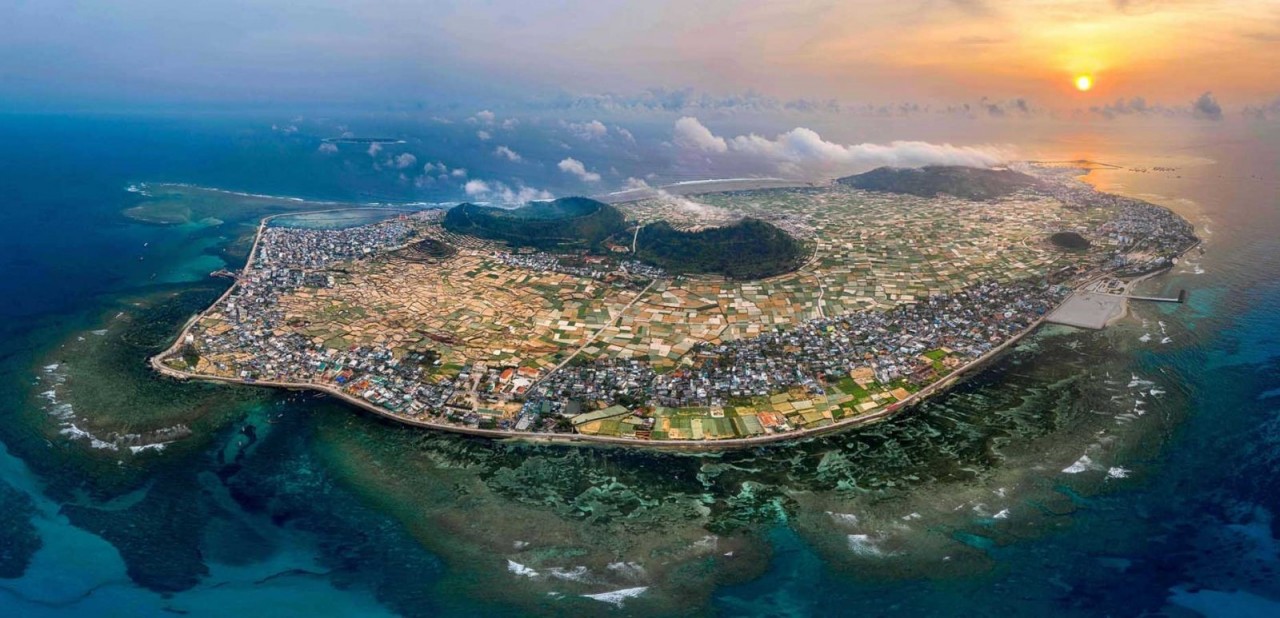 Viet's Home
Dozen of beautiful photos from the "Homeland View from the Sea" national photo contest will be featured in a 2022 calendar.
December 04, 2021 | 12:35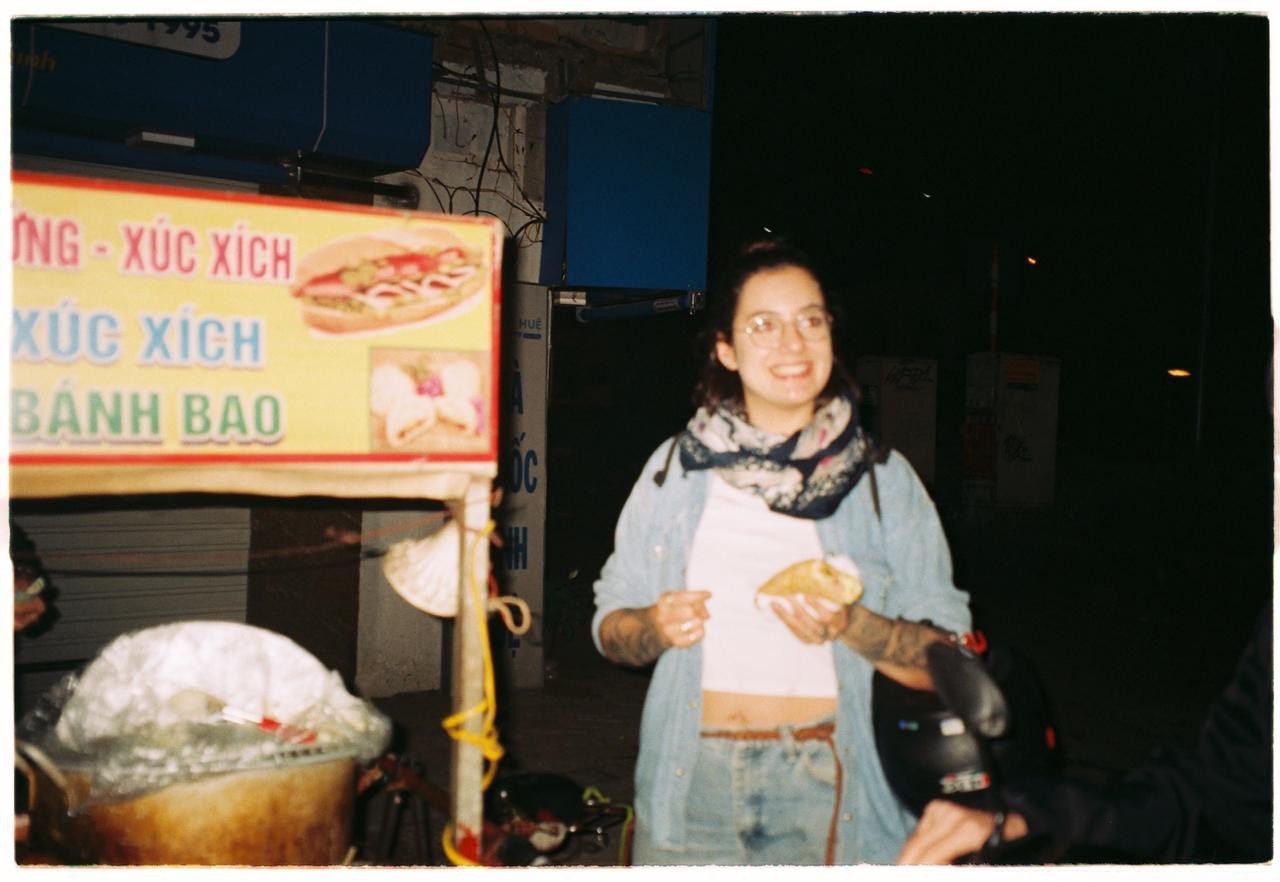 Expats in Vietnam
Charlotte left her homeland Switzerland in 2019 to start a new life in Vietnam, the place she calls the second home.
December 04, 2021 | 08:49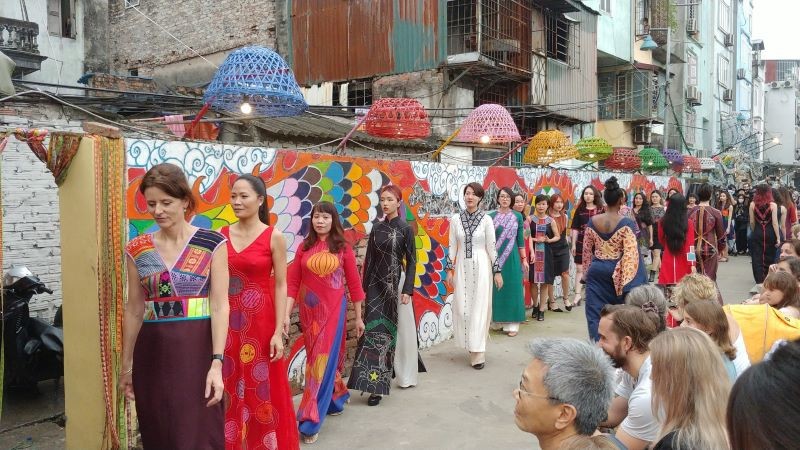 Expats in Vietnam
The Chula Road represents the art lovers' gratitude to Diego Chula - the Spanish artist who has made many contributions to Vietnamese creative urban culture for the past 20 years.
December 04, 2021 | 08:42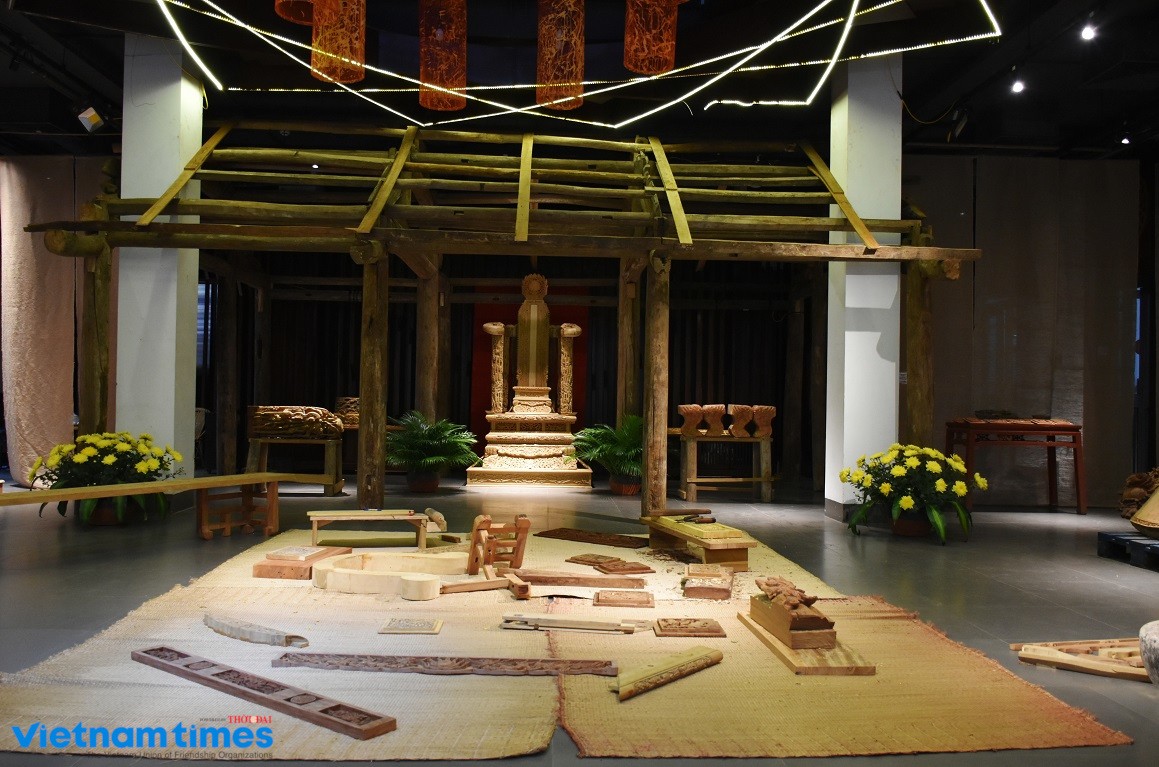 Viet's Home
Established in 2015, Hanoi Old Quarter Cultural Exchange Center has been a gathering spot for those who love to learn about Vietnamese traditional culture and architecture.
December 03, 2021 | 23:33