Festival of Vietnamese Students in South Korea
On October 29, at Soongsil University (Seoul, Republic of Korea), the Vietnamese Student Association in Korea (VSAK) organized the 16th Vietnamese Student Festival in the Republic of Korea. This is an annual event for the community of Vietnamese students in Korea.
According to Nguyen Tran Hung, President of VSAK, this event brings a unique Vietnamese space to Korea through modern singing, dancing, and traditional Vietnamese folk games. This event helps students to exchange, share, and become more connected in cultural and social life.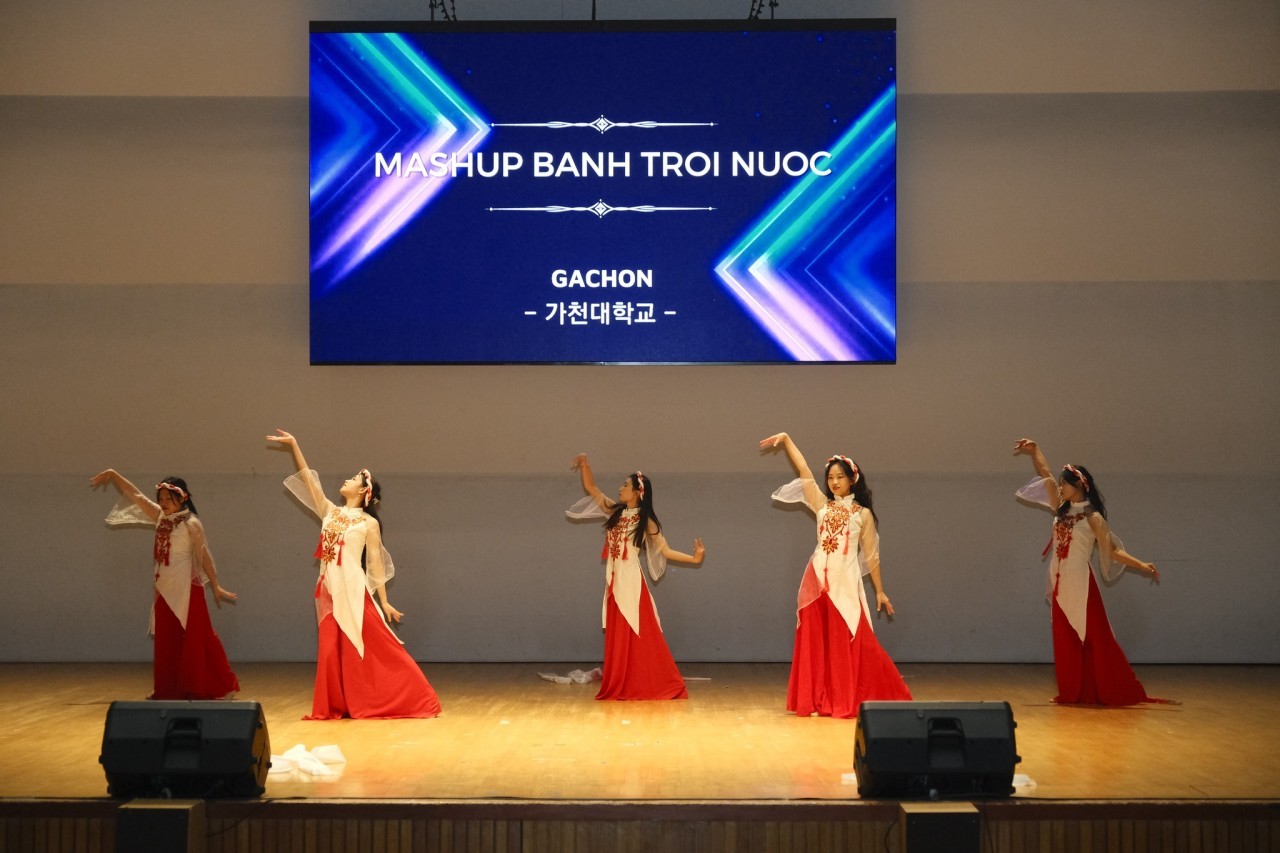 Dance performance at the Festival. (Photo: VSAK)
This is also an opportunity to honor and reward individuals and groups that have outstanding academic achievements and make great contributions to social activities developed by the Embassy of Vietnam in RoK and the Vietnamese Student Association in RoK.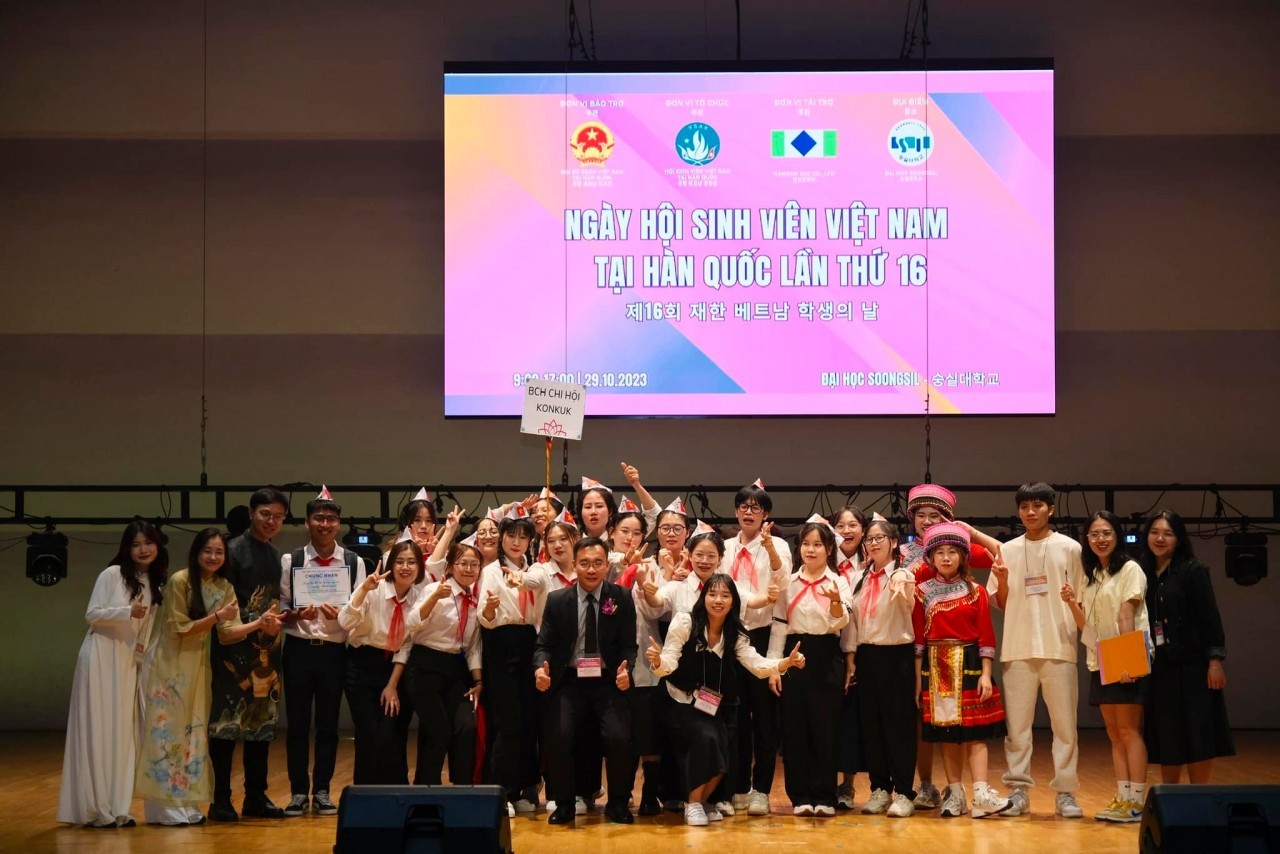 The 16th Vietnamese Student Festival in Korea. (Photo: VSAK)
According to Vietnamese Ambassador to RoK Nguyen Vu Tung, the student festival contributes to strengthening people-to-people exchanges and cultivating Vietnam-Korea relations. The Vietnamese Embassy in RoK always supports and accompanies students in this process.
At the festival, 10 scholarships worth a total of 10 million won were awarded by representatives of Hanshin Company to outstanding Vietnamese students. Chairman of Hanshin Company Choi Yong Sun affirmed that international students are important contributors to the Vietnam – RoK friendship. Hanshin Company will continue to support Vietnamese students in organizing this event in the future.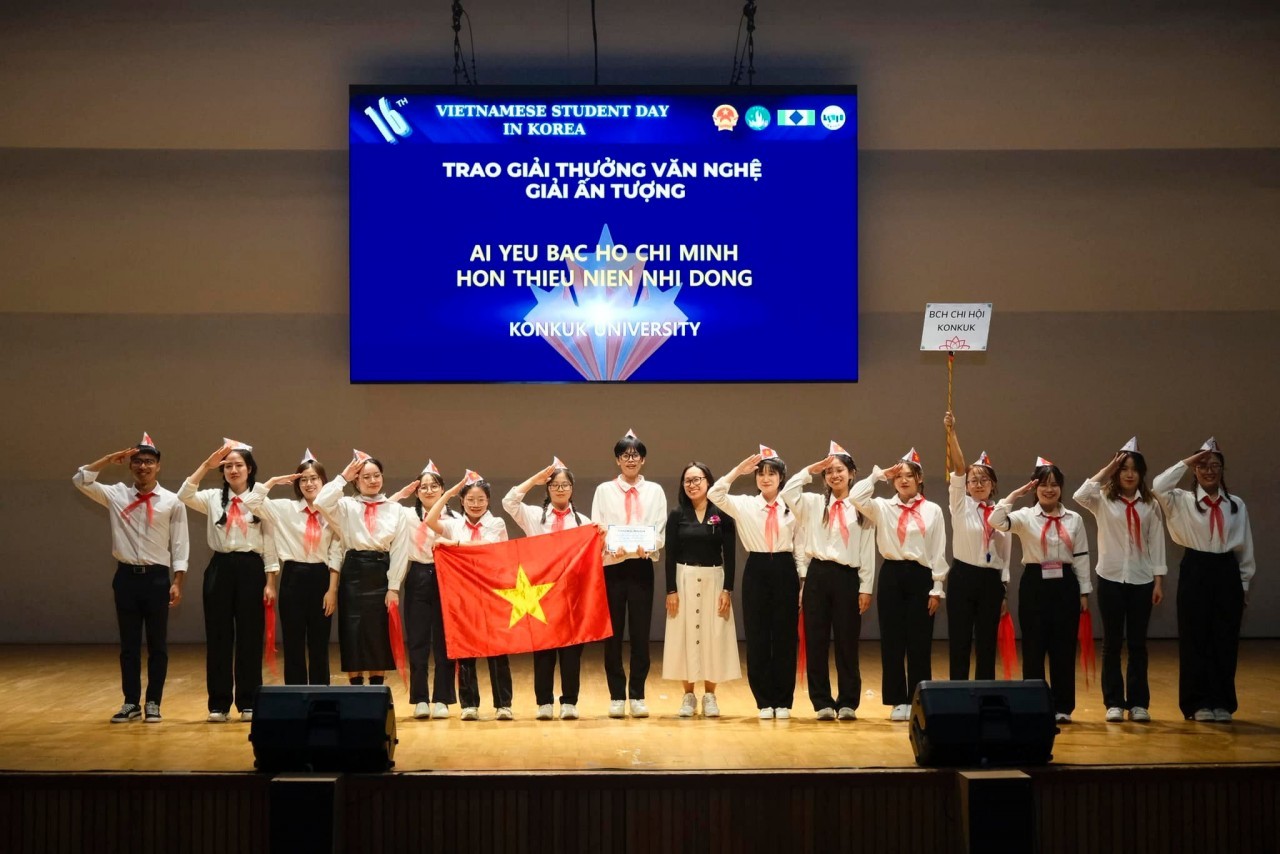 Awarding prizes to musical performances. (Photo: VSAK)
After 16 successful events, the Vietnamese Student Festival in South Korea has shown its important role in promoting student development, creating a class of talented students, and continuing VSAK's tradition of developing the community of Vietnamese students in South Korea.
Vietnam – RoK Promote Tourism Exchange

On September 28, in Hanoi, the Vietnam Tourism Association signed a cooperation agreement with the Korea Tourism Organization to promote tourism between the two countries.