First batch of Covid-19 vaccine doses arrives in Vietnam on Feb 24
The first batch of 117,600 doses of Oxford/AstraZeneca's Covid-19 vaccine arrived in Ho Chi Minh City's Tan Son Nhat International Airport on February 24 morning.
Vietnam Vaccine JSC (VNVC) said it had signed the deal for importing the batch with AstraZeneca last November, without revealing further details pleading security conditions the British-Swedish firm has imposed, according to Vnexpress.
The import of the first batch was advanced following a new outbreak in late January that has spread to 13 cities and provinces.
According to a VNVC representative, the AstraZeneca vaccine will be directly transported to the VNVC's super-cold storage units in HCM City's Phu Nhuan district.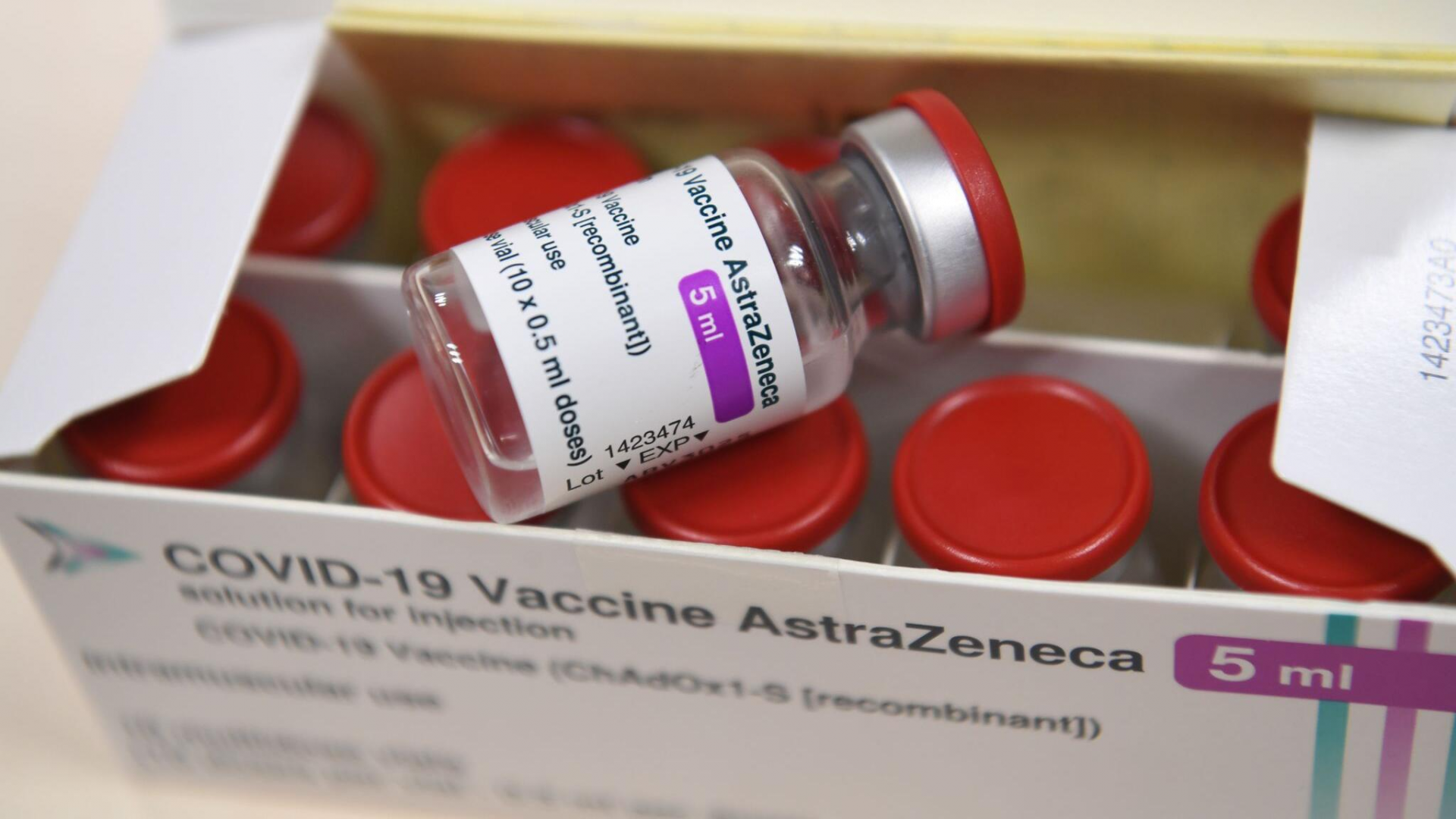 AstraZeneca vaccine has been permitted by the Ministry of Health for a domestic rollout. Photo: AFP
Last week the Health Ministry approved the import of 204,000 doses within this month.
Vietnam has ordered 30 million doses from AstraZeneca.
The Ministry of Health previously announced that frontline workers against Covid-19, teachers, and people working in aviation and tourism will be among the first to get the AstraZeneca vaccine.
Others in the priority list approved by the Ministry of Health are diplomatic personnel, customs and immigration officers, military and police forces, those working in essential services like transport, people aged 65 and above, and those with chronic diseases that make them more vulnerable to the disease.
People who are seeking to study or work abroad or are living in pandemic-hit areas are also in the list.
The government has waived duties and the vaccines will get priority clearance to make sure they reach VNVC as fast as possible. The company has set up cold storage units in HCMC, Da Nang, and Hanoi to store three million doses at a time.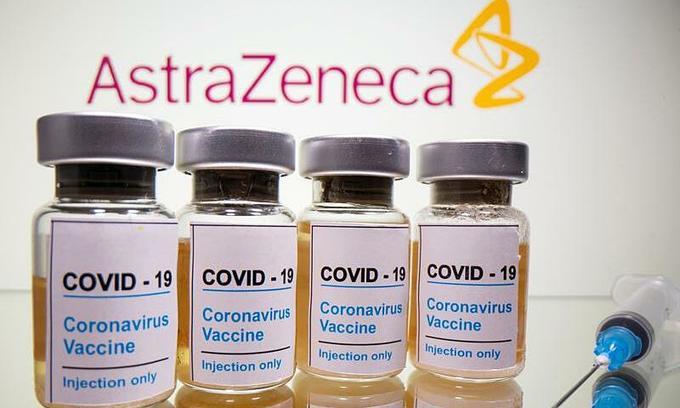 Vials are seen in front of a displayed AstraZeneca logo in an illustration photo taken October 31, 2020. Photo by Reuters/Dado Ruvi.
Covax, a global mechanism for developing, manufacturing, and procuring Covid-19 vaccine candidates that help member countries access vaccines as they become available, has pledged to provide Vietnam with 4.9 million doses of the AstraZeneca vaccine in the first half.
The 1.2 million doses scheduled to arrive in the first quarter will be given to over 500,000 medics and 116,000 others working on the frontlines, with each getting two doses.
Over 3.6 million doses will be delivered in the second quarter and given to 9,200 customs officers, 4,080 diplomatic personnel, over one million soldiers, 304,000 police officers, and 550,000 teachers.
Around 33 million doses will arrive in the second half, and this time seniors, people with chronic diseases, more teachers, and workers in aviation, tourism, transport, and other essential services will get the shots.
The vaccines under Covax will be provided free of charge.
It is stepping up negotiations with the U.S.'s Pfizer and Moderna, along with other vaccine manufacturers in Russia and some other countries to ensure it can get a total of 150 million doses in 2021, to cover 70 percent of its 98-million population.
Vietnam has four domestic Covid-19 vaccines under development by Nanogen Pharmaceutical Biotechnology JSC, the Institute of Vaccines and Medical Biologicals, Vaccine and Biological Production Company No. 1, and the Center for Research and Production of Vaccines and Biologicals.
There are about 11 Covid-19 vaccines currently approved by the European Drug Administration (EMA), Food and Drug Administration (FDA), and emergency licensing countries, with 237 other vaccines under study.
Most vaccines require storage at 2-8 degrees Celsius but others like those produced by Pfizer-BioNTech and Moderna need to be stored and transported at temperatures lower than minus 80 degrees Celsius to minus 20 degrees Celsius, making the implementation of vaccination in many countries difficult.
A fresh outbreak has gripped Vietnam since the SARS-CoV-2 virus recurred in late January 2021. As many as 808 new cases have been detected in 13 cities and provinces across the country, with 624 cases confirmed in Hai Duong alone, the epicenter of the fresh outbreak.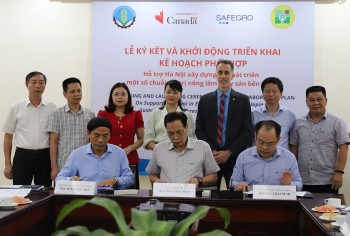 Make in Vietnam
As Vietnam furthers its international intergration, building agro-forestry-fishery high value chains is crucial for the sustainable development of the agriculture sector.