First Vietnamese businesswoman receives France's National Order of Legion of Honour
Chairwoman of the Sovico Group and CEO of Vietjet Nguyen Thi Phuong Thao has become the first Vietnamese businesswoman to be presented with France's National Order of Legion of Honour.
French Ambassador to Vietnam Nicolas Warnery conferred the noble order to Thao at a ceremony held on April 14, Vnexpress reported.
"The order is in recognition of Thao's outstanding career and personalities", said Nicolas Warnery, adding that Thao is "a friend of France".
The Ambassador reiterated Thao's career from when she studied abroad to when she returned to Vietnam to do business.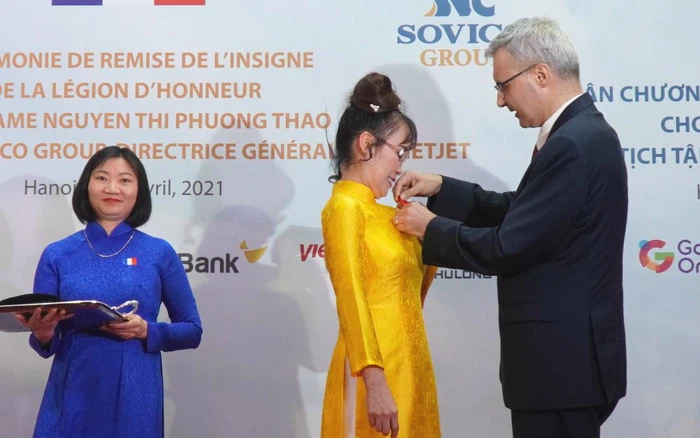 French Ambassador to Vietnam Nicolas Warnery conferred the noble order to Thao at a ceremony held on April 14.
"Now, Mrs. Thao becomes an excellent businesswoman who is often honored on prestigious rankings such as Forbes, Bloomberg", he stressed.
According to the diplomat, Thao has reaped considerable achievements in many fields such as finance, real estate, international trade, and especially aviation.
"When Vietjet Air was established, there was only 1% of Vietnamese having the chance to travel by plane. Now, 30% of its customers are people flying for the first time", said the Ambassador. With the transportation of more than 100 million passengers, Vietjet has contributed to the trade and socio-economic development between Vietnam and countries in the world, he added.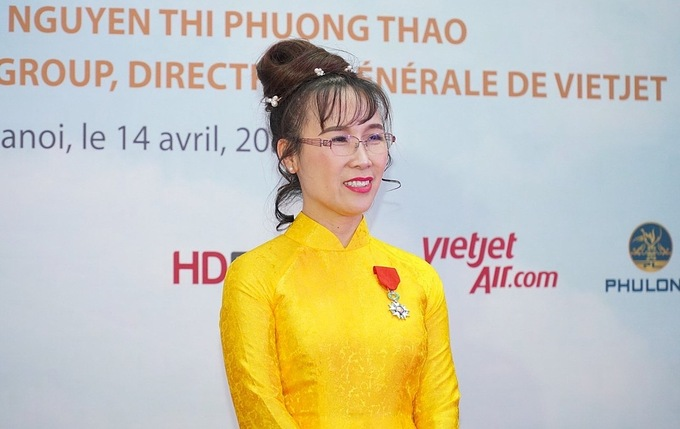 Photo: VJC
Aviation has also served as a bridge between Thao and France. The diplomat said the female billionaire has contributed to "foster the development of aviation industry in general and Vietnam-France trade exchanges in particular".
Besides, Thao also gifted French people medical masks to fight the Covid-19 pandemic, he added.
According to Deputy Foreign Minister To Anh Dung, Thao has worked hard to "bring Vietnamese closer to the world and vice versa". He described order presentation as a highlight in the diplomatic, cultural, and economic ties between the two countries.
For her part, Thao said she would continue to make efforts to create new values for a better Vietnam and the world.
Thao has been honored with numerous awards such as top 100 people transforming business in Asia, top 100 world's most powerful women, top Asia's most powerful female leaders, CEO of the Year 2019 in Asia-Pacific, etc.
Earlier, Vietnamese Ambassador to France Nguyen Thiep and Member of the National Assembly Standing Committee and Chairwoman of the NA's Committee of Social Affairs Nguyen Thuy Anh were also presented the French State's National Order of the Legion of Honour.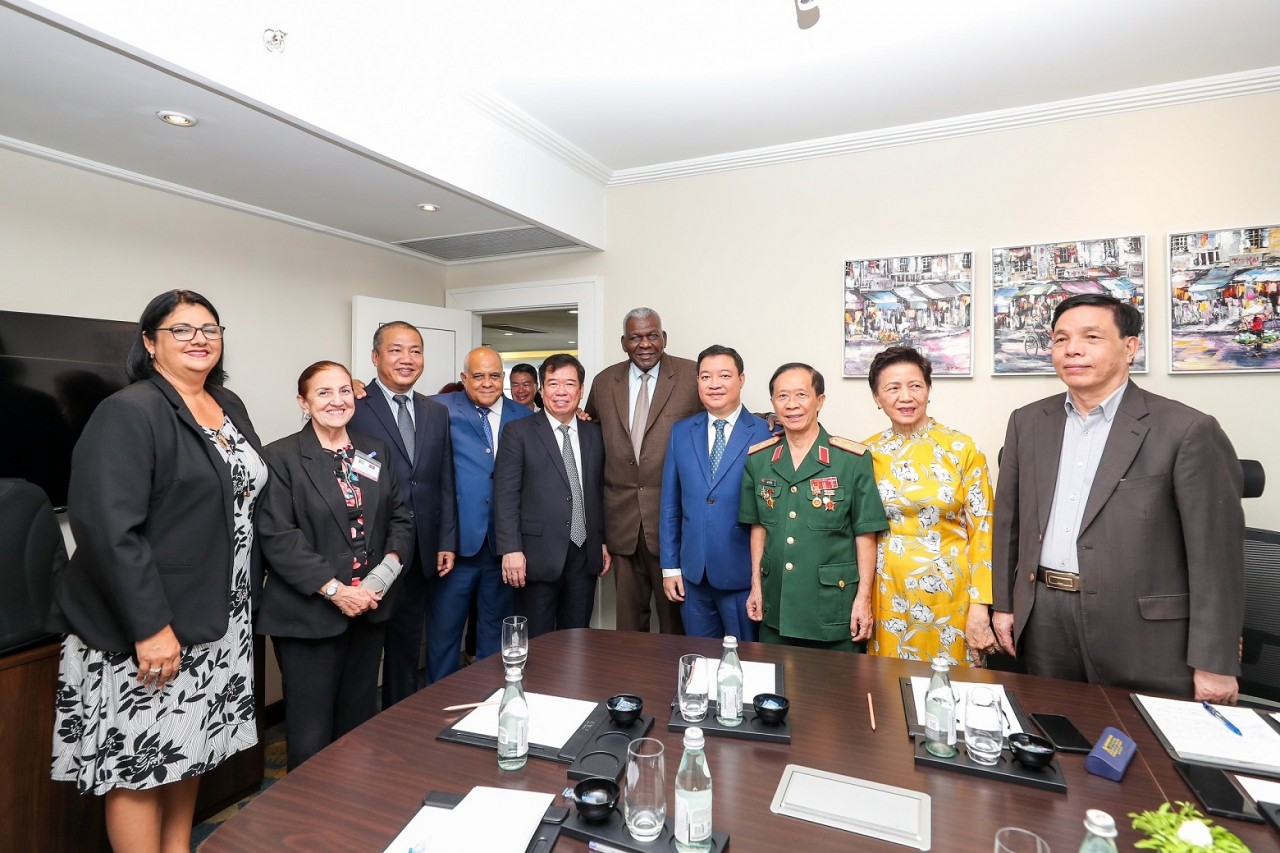 Friendship
President of the National Assembly of People's Power of Cuba Esteban Lazo Hernandez emphasized that Vietnam - Cuba is always united and faithful because they are one family.
September 27, 2023 | 15:11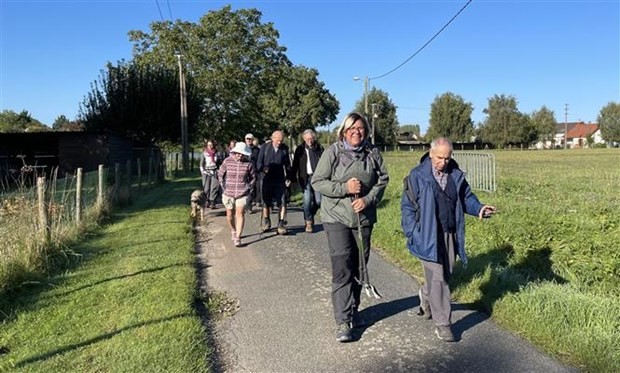 Friendship
The Children's Walk For Hope is a virtual event that will be held globally recently.
September 27, 2023 | 14:54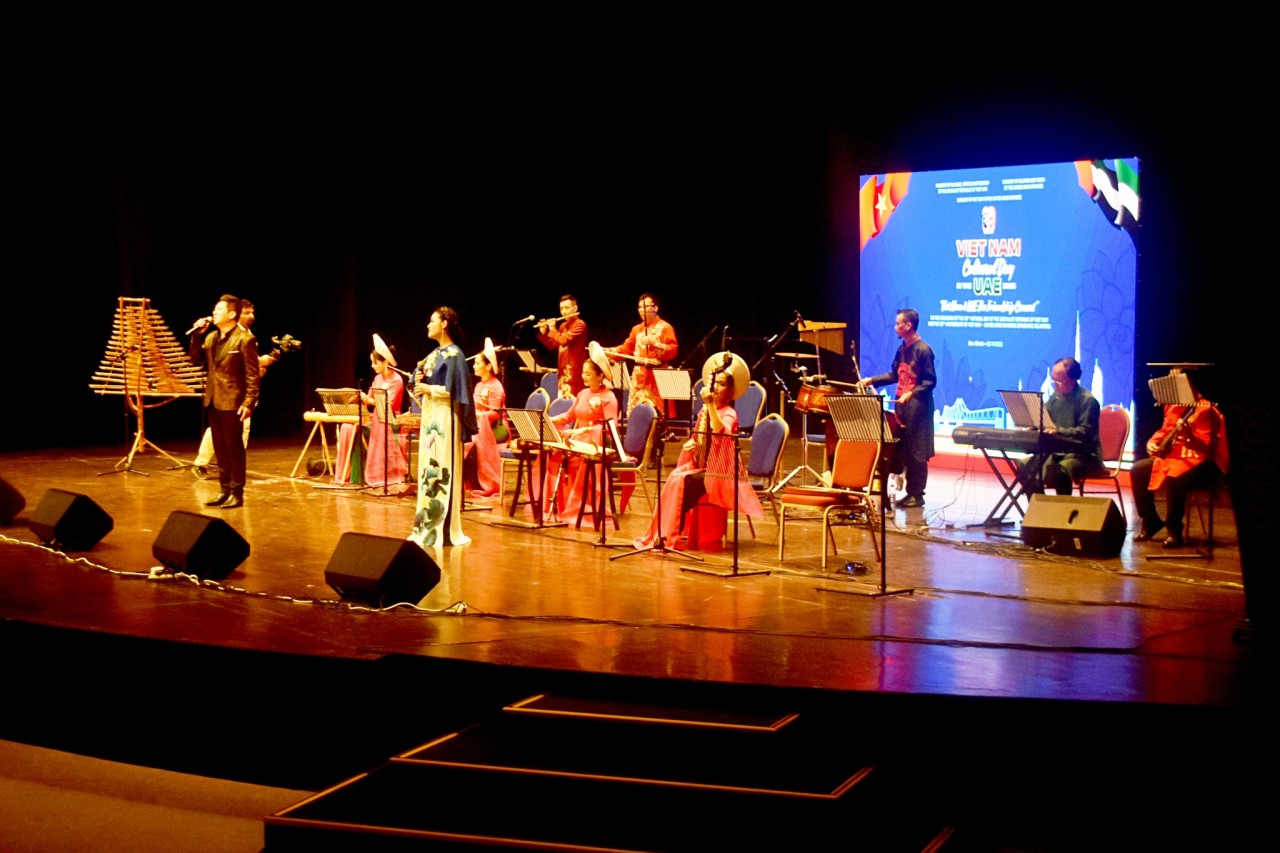 Friendship
A special art performance was held in the capital Abu Dhabi, gathering leading artists from Vietnam and the United Arab Emirates (UAE).
September 27, 2023 | 14:01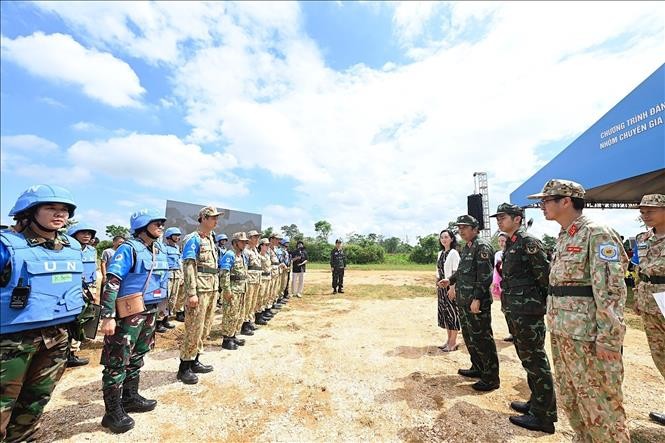 Friendship
Japan and representatives of State members of ASEAN Defence Ministers' Meeting Plus (ADMM-Plus) valued the preparations of Vietnam in hosting the Competency Evaluation Program for Prospective UN Peacekeepers (CEPPP) as well as outcomes of the program.
September 27, 2023 | 07:53