First Vietnamese transgender man shares story on giving birth
Minh Khang, the first pregnant transgender man in Vietnam has recently unveiled his miraculous journey from doing artificial insemination to getting pregnant, going into labor, and giving birth to a healthy baby.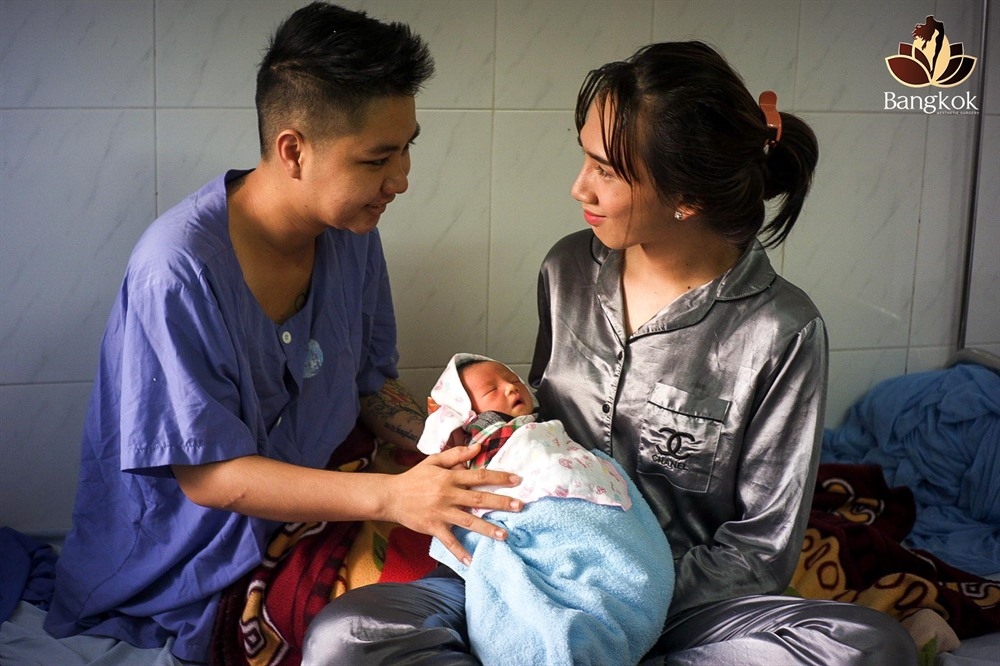 Minh Khang (L) and his wife holding the newborn baby (Photo: VNS)
As a husband, Minh Khang was born a female, while his wife Minh Anh was born a male. The couple has been longing for starting a family for quite a long time, but couldn't since Minh Anh, also a transgender, could not conceive a baby. Overcoming all the obstacles, Khang decided to have his wife's sperms injected so that he could achieve a pregnancy and carry the baby for his beloved wife.
"People kept asking me why would I want to become pregnant after going through all the transitioning. I just smiled and said that I became a transgender because male was my real gender, I wanted a child so much and I loved my wife even more, that's why I made up my mind to become pregnant, though it'd surely a dangerous move", Khang said on a television program.
Khang and Minh Anh's families both apposed his decision, saying it was too dangerous for him and the baby, given all the hormone and drugs Khang had taken for the transitioning procedures. However, the couple still went for the artificial insemination, their effort to start a family had paid off.
Sharing on the TV, Khang called himself a lucky one as he didn't experience any morning sickness, dizziness, or anemia like other expecting women. He still felt comfortable attending events and activities for the LGBT community and was still able to work on a daily basis to earn a living.
Regarding his laboring, Khang said he had a normal delivery with the help of 15 doctors and nurses. A healthy baby was born in one of the most miraculous cases in Vietnam.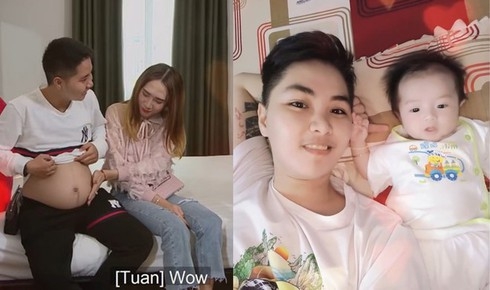 (Photo: captured)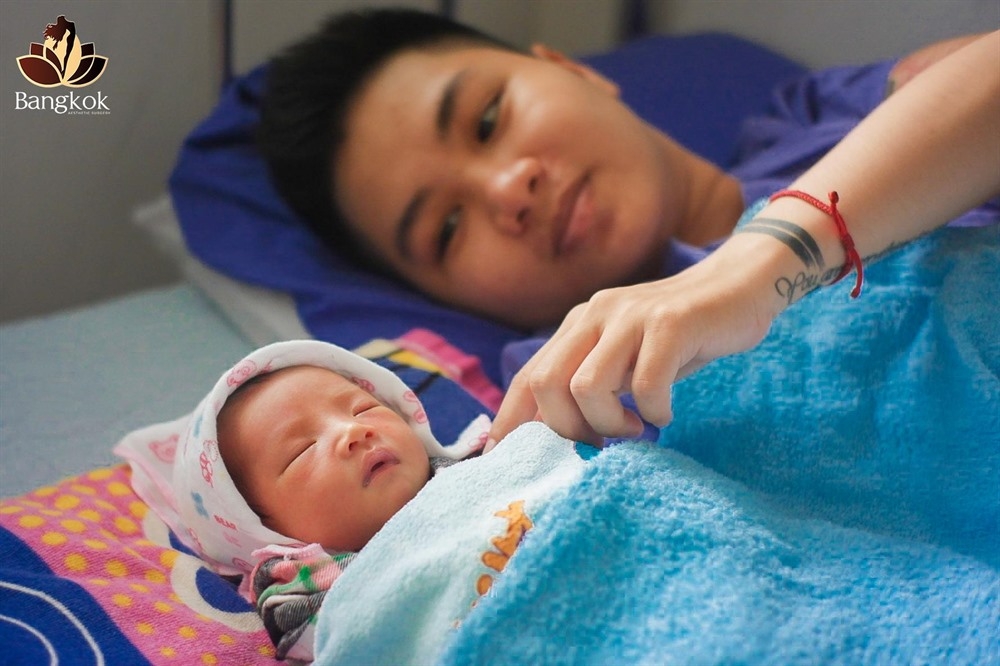 (Photo: VNS)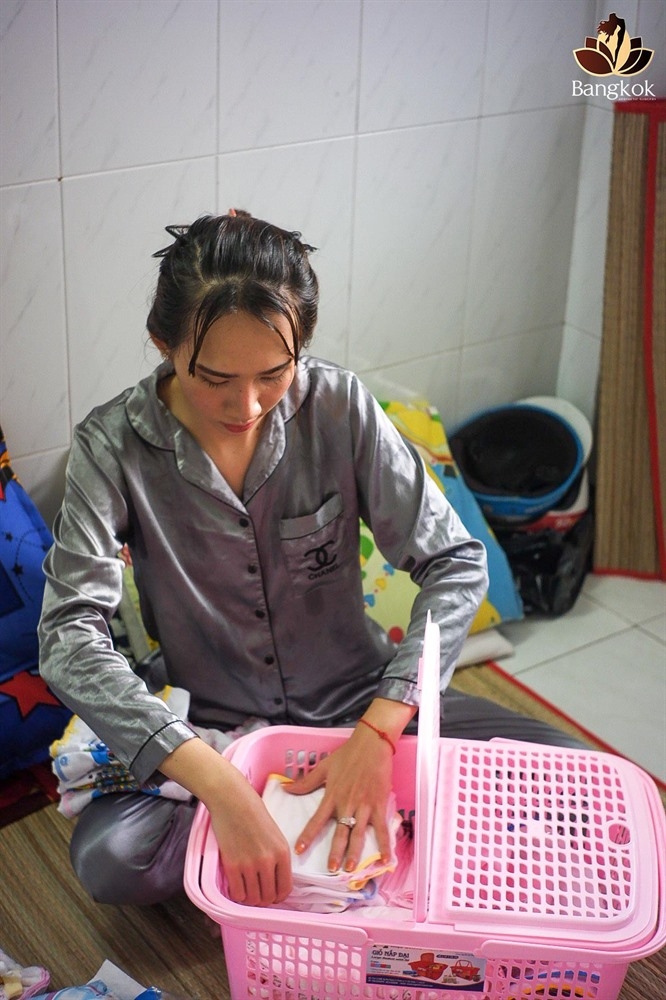 Minh Anh preparing clothes for her baby (Photo: VNS)
"I had had the mammary gland cut to be transformed from a female to male, therefore I didn't have any breast milk for my newborn. She has been feeding on milk powder until now", Khang said.
He recalled shed tears of happiness on his delivery day. "I was at a loss for words. My baby was healthily-born, My wife's wish of becoming a mother has been finally realized. And I, I am both a father and a mother now. This is so amazing", he added.
Khang also shared that his wife was an excellent student back in studenthood, therefore, she would be good at educating the baby, while he himself would teach his child moral lessons and bring him up an obedient, civilized individual.
The photo was taken while Khang was pregnant (Photo: VNS)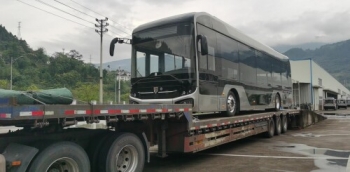 Economy
Ev Dynamics (Holdings) Limited is a pioneer and a prominent player in China's new energy commercial vehicles market, as well as a whole-vehicle manufacturer of specialty passenger vehicles and new energy passenger vehicles.