Fitch Solutions revises Vietnam's 2020 GDP growth to 3%
On July 1, Fitch Solutions released in its latest report that Vietnam's GDP growth in 2020 may reach 3%, slightly up from 2.8% previously.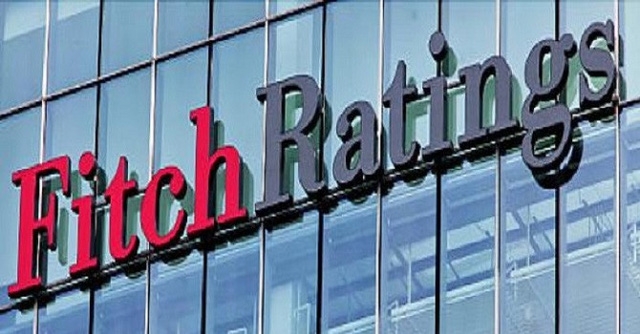 Fitch Solutions forecasts Vietnam's GDP would rise 3% (Photo: VTV)
In the report, Fitch Solutions forecasts that Vietnam's GDP would expand by 3% this year with a recovery in the second half. This is a revision from its previous forecast of 2.8% growth, VnExpress reported.
Fitch Solutions adjusted its GDP growth forecast because of Vietnam's recent efforts to control the Covid-19 epidemic.
The recovery is expected to be driven by a resumption of activities in manufacturing, retail, hospitality and transport as social distancing campaigns have been eased since April. The industry and construction sector are set to benefit from the EU-Vietnam Free Trade Agreement (EVFTA), which will come into effect in August, and the relocation of companies from China.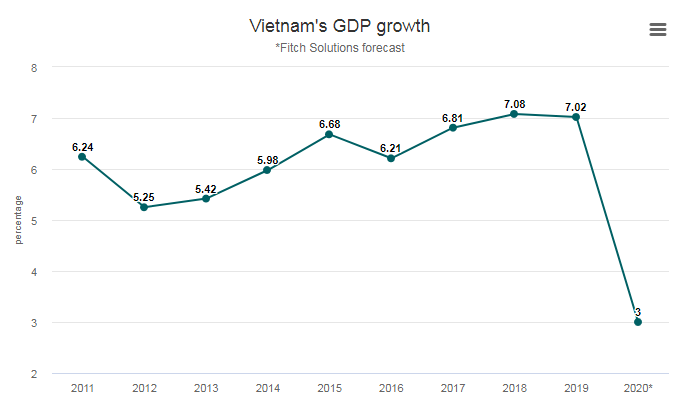 Fitch Solutions forecast (Photo: VnExpress)
"We expect growth of the industrial and construction sector, which account for about 35% of GDP, to recover somewhat over H2 2020. Growth of the industrial sector slowed significantly in Q2 2020 to 0.7% year-on-year, from 5.1% year-on-year in Q1 2020", said Fitch.
Growth of manufacturing, the largest sub-sector at 17% of GDP, slowed to 3.2% year-on-year, from 7.1% year-on-year in Q1 2020. As restrictions have been lifted in Vietnam, Fitch expected manufacturing growth to recover over the second half of the year, informed VNA.
Construction growth remained steady at 4.6% year-on-year in Q2 2020, versus 4.2% year-on-year in Q1 2020 and Fitch expected the Government's public infrastructure drive to increase to aid the sector over H2 2020. Besides, Fitch expected services (42% of GDP) growth to also recover somewhat over H2 2020.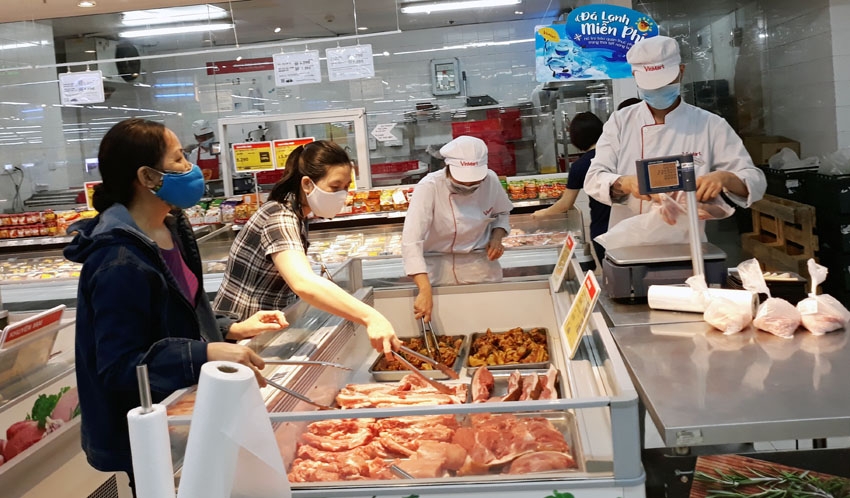 Vietnamese consumers shop in a supermarket (Photo: Industry and Trade News)
"Real estate services (5% of GDP) will likely also remain under pressure amid a challenging retail outlook, although we believe that Vietnam re-allowing business travellers and investors should deliver some support to this sub-sector", quoted Fitch.
However, this recovery is limited within the domestic framework due to the closure of many global economies, therefore, trade and investment remain limited. Fitch acknowledged that the forecast of growth in 2020 is very uncertain and there is a risk that GDP will decrease further. That depends on the evolution of the pandemic, both in Vietnam and Vietnam's major export markets, according to VTV.
Due to coronavirus impacts, Vietnam's GDP growth hit 1.8% in the first half of 2020. IMF forecasted Vietnam will grow by 2.7% this year. ADB and World Bank have also assessed that Vietnam is a bright spot with positive growth prospects, regardless of the disease. International organizations forecast Vietnam's positive growth in the medium term thanks to its abundant labor force, friendly FDI environment and stable macro economy.