Five things about Elon Musk, new world's richest person
Tesla chief Elon Musk has become the richest person in the world, with a, surpassing previous record-holder Jeff Bezos. Here are the 5 things you should know about Tesla's CEO.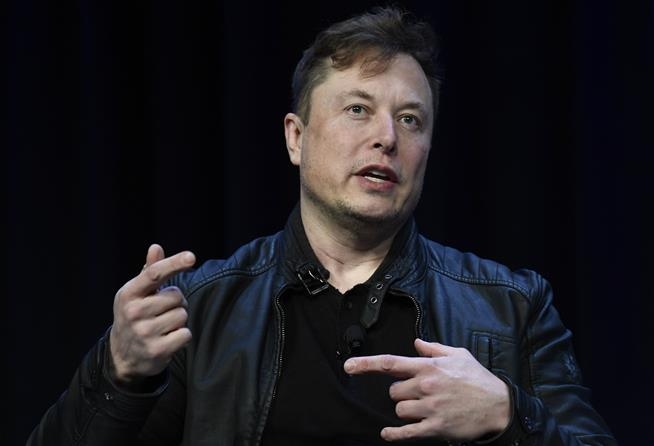 Elon Musk speaks at a conference in March. (AP Photo/Susan Walsh, File)
1.Musk's net worth skyrocketed to $187 billion.
An increase in Tesla's stock price on January 7 2021, pushed Musk pass Bezos on Bloomberg's wealthiest list.
CNBC says that Musk's rise to become the richest man in the world is the fastest in history. At the start of 2020, just over a year ago, Musk was worth only $27 billion. At the time, Tesla stock traded for less than $100 (adjusting for a 2020 stock split).
The stock increased to more than $700 over the course of 2020. Then, in the first week of 2021, it rose above $800.
Musk is now worth more than $180 billion.
2. Musk is the CEO of two companies, Tesla and SpaceX, and the founder of three more.
Musk owns 20% shares of the electric car company Tesla. He also owns the rocketship company SpaceX, which is transporting astronauts to the International Space Station in a deal with Nasa.
SpaceX recently sent four astronauts to the International Space Station on its Falcon rocket and Dragon capsule in a commercial contract with Nasa. The company will also launch 60 broadband internet satellites into orbit.
3. Musk also been married three times and has triplets and twins.
Musk wed Justine Wilson in 2000, and the couple had six children together. In 2002, their first son died at 10 weeks old from sudden infant death syndrome (SIDS). Musk and Wilson had five additional sons together: twins Griffin and Xavier (born in 2004) and triplets Kai, Saxon and Damian (born in 2006).
After a contentious divorce from Wilson, Musk met actress Talulah Riley. The couple married in 2010. They split in 2012 but married each other again in 2013. Their relationship ultimately ended in divorce in 2016.
4. Musk recently had another baby with his girlfriend, the musician Grimes.
In May 2018, Musk began dating Canadian musician Grimes (born Claire Boucher). That month, Grimes announced that she had changed her name to "c," the symbol for the speed of light, reportedly on the encouragement of Musk.
Grimes gave birth to their son on May 4, 2020, with Musk announcing that they had named the boy "X Æ A-12." Grimes explained that the name referred to "artificial intelligence", a long-range reconnaissance aircraft and her favourite song Archangel. Later in the month, after it was reported that the State of California wouldn't accept a name with a number, the couple said they were changing their son's name to "X Æ A-Xii. Neither parent was sure how to pronounce the name.
5. Musk plans to spend his riches on solving Earth's problems.
That's according to a tweet from Oct. 2018.
"About half my money is intended to help problems on Earth & half to help establish a self-sustaining city on Mars to ensure continuation of life (of all species) in case Earth gets hit by a meteor like the dinosaurs or WW3 happens & we destroy ourselves", he tweeted.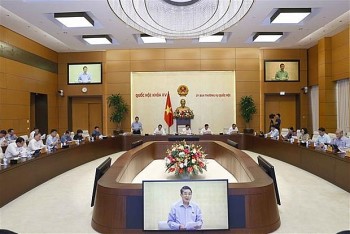 National
The National Assembly (NA) Standing Committee examined the draft revised Law on Protection of Consumer Rights on August 15 as part of its monthly session.