Flood-striken households in Quang Tri receiving emergency relief aid
Driving long way on muddy or even submerged-in–floodwater roads, World Vision International (WVI), an organisation dedicated to supporting children and vulnerable populations worldwide, is trying its best to delivere food and clean water to those affected to households in Quang Tri province.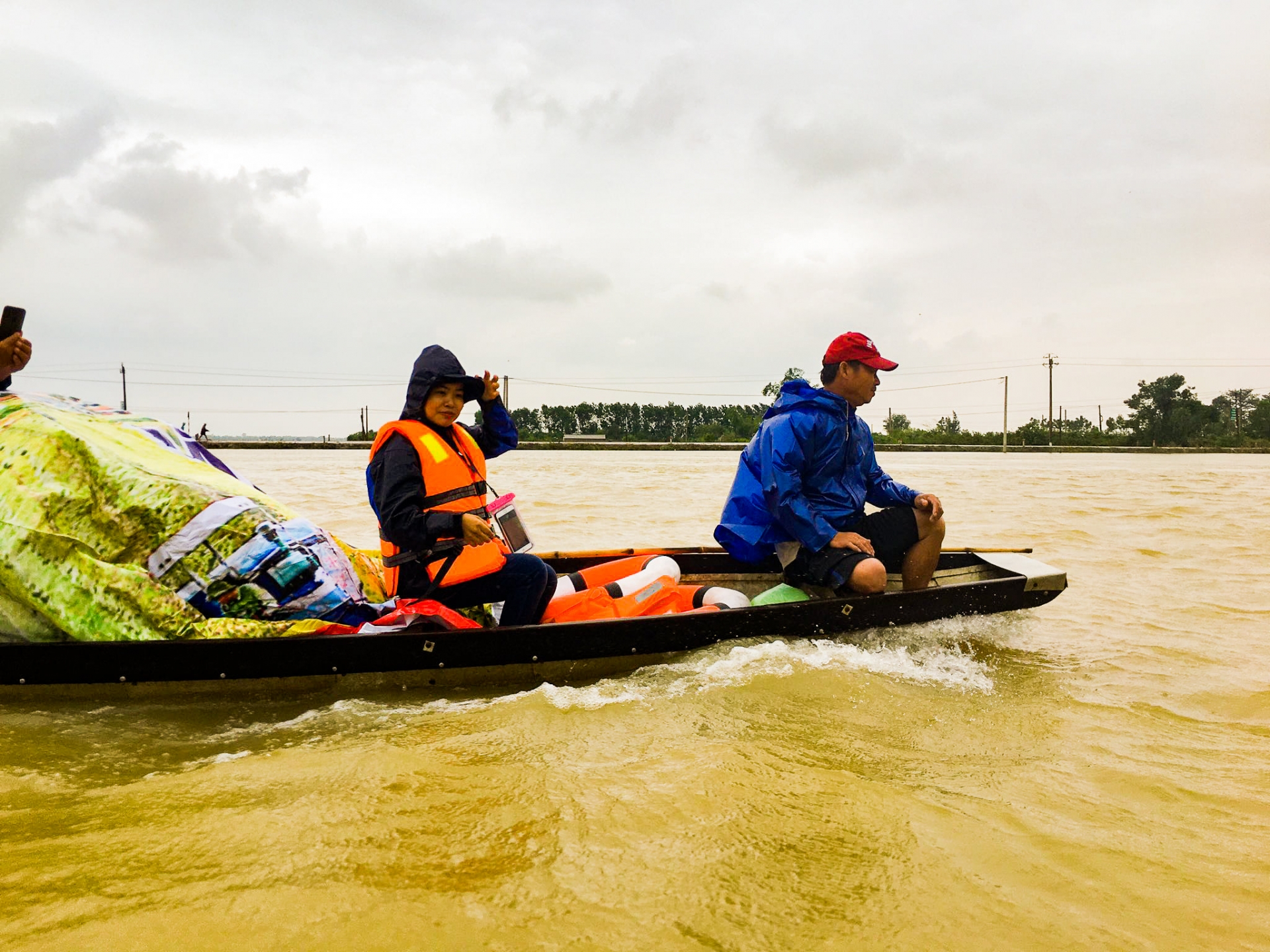 Stormy rain has been prolonged and caused serious flooding in Central Vietnam, bringing great damage, devastation to life and property. Source: World Vision Vietnam
Severe flooding and landslides triggered by heavy rains in the central region have claimed at least 23 lives and left 14 others missing, VNA reported.
As of the evening of October 12, central localities had evacuated nearly 46,000 people from affected areas.
Heavy rainfall destroyed 382 houses and submerged 109,034 others, damaged 584 ha of paddy rice, 3,879 ha of vegetables, and 2,141 ha of aquaculture, and killed 271 heads of cattle and 150,489 heads of poultry.
The situation worsened over the weekend when Tropical Storm Linfa, which weakened to a depression when it hit the country, brought more rain to the region.
Places with the most severe flooding include Le Thuy and Quang Ninh districts in Quang Binh province; Dak Rong district and Quang Tri town in Quang Tri province; Phu Loc, Phuc Vang, Quang Dien, and Phong Dien districts and Hue city in Thua Thien-Hue province; Dai Loc, Dien Ban, and Duy Xuyen districts and Hoi An and Tam Ky cities in Quang Nam province; and Binh Son, Son Tinh, Nghia Hanh, Tu Nghia districts and Quang Ngai city in Quang Ngai province.
Northern and north-central Vietnam is braced for the arrival of storm Nangka, the seventh storm this year, with the weather pattern heading for northern regions following its evolution from a tropical depression on the afternoon of October 12, according to the National Center for Hydro-Meteorological Forecasting.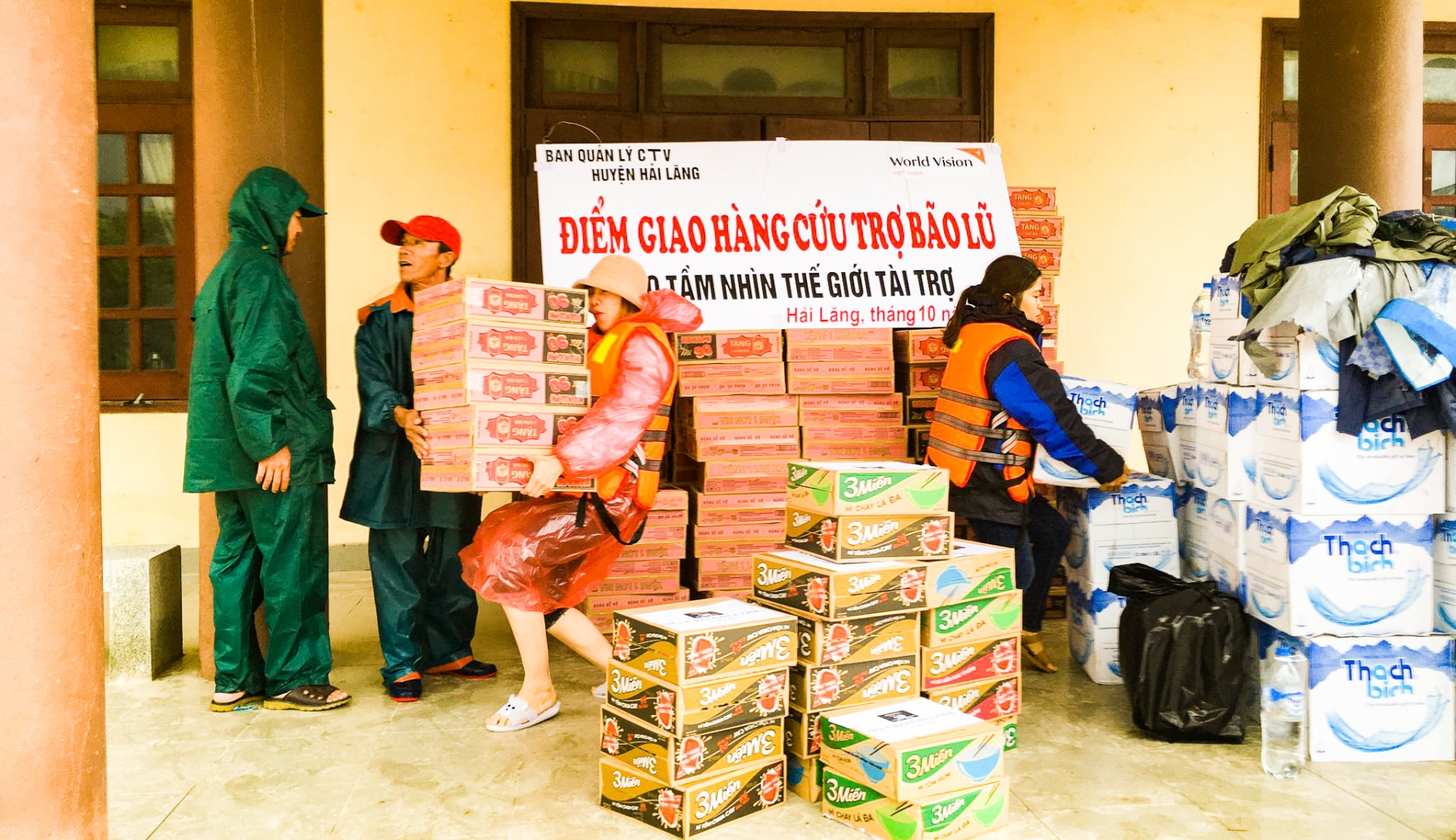 World Vision Vietnam has conducted emergency relief to flooded communes in Hai Lang and Da Krong districts of Quang Tri province. Source: World Vision Vietnam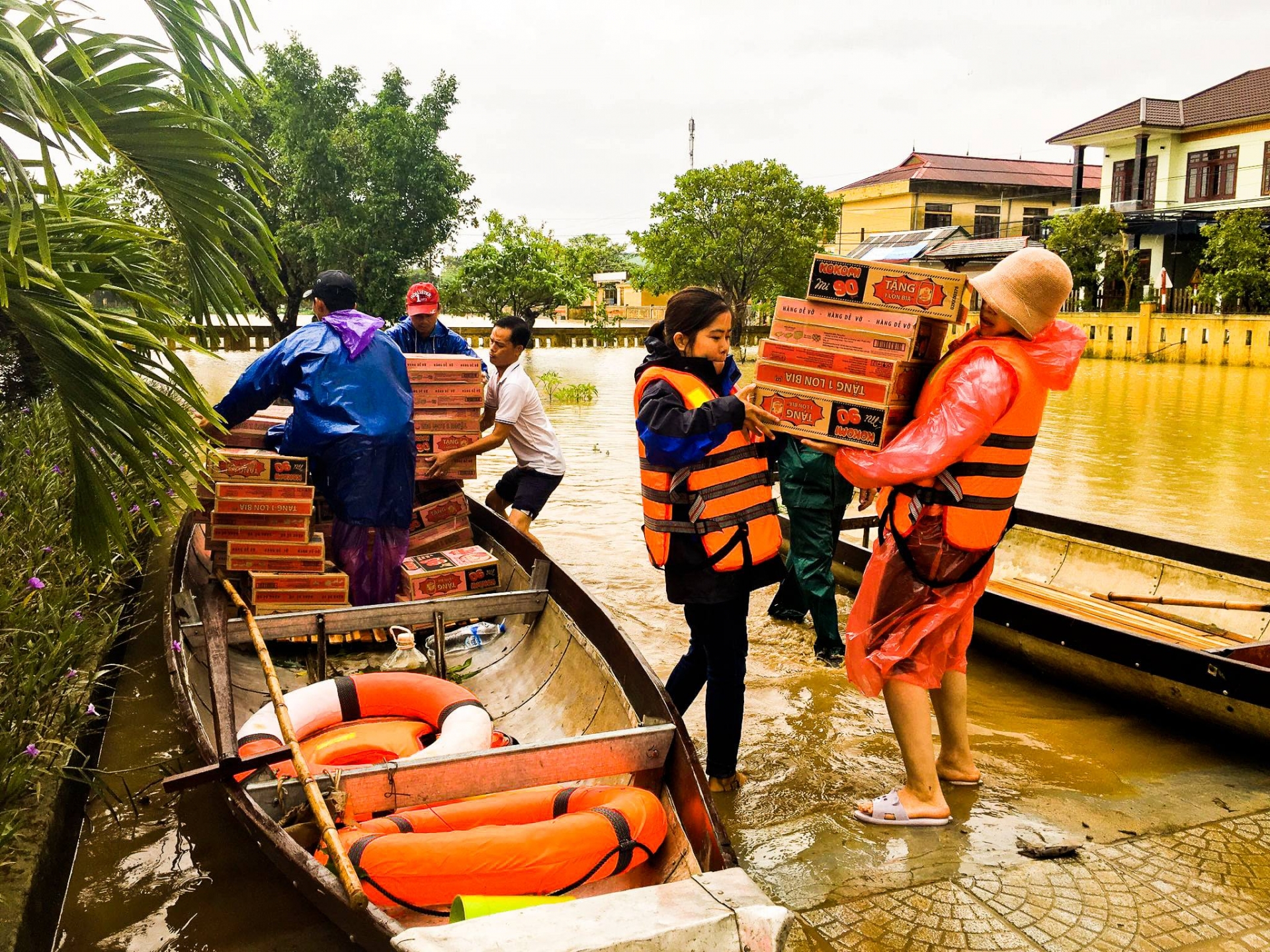 Amidst severe flooding, they came to bring the needy food and drinking water. Source: World Vision Vietnam
In Quang Tri province where World Vision Vietnam operates, up to now, there are 4,874 hectares of rice, farm produce and 127 hectares of annual crops inundated; 1,456 houses were flooded and 19 houses were damaged; and 40 highways were collapsed.
Facing this situation, World Vision Vietnam has conducted emergency relief to flooded communes in Hai Lang and Da Krong districts. Up to now, 645 households (with more than 900 children) have been provided with instant noodles and drinking water.
World Vision Vietnam will continue to implement relief activities in Hai Lang, Da Krong, and Huong Hoa districts as soon as more households become geographically reachable.
World Vision is a Christian relief and development organisation working to create lasting change in the lives of children, families and communities living in poverty.
The strategic focuses of World Vision Vietnam include: children protection from all forms of abuse, exploitation, violence and injury; reduction of malnutrition rate of children under 5 through integrated approach; sustainable livelihood for poor households to support sustainable well-being of children.
Currently, World Vision Vietnam is implementing 37 Area Programmes (APs) which operate in 14 provinces. Beside these areas, World Vision Vietnam is also implementing Grant Projects to meet the specific needs of vulnerable children in both AP and non-AP areas./.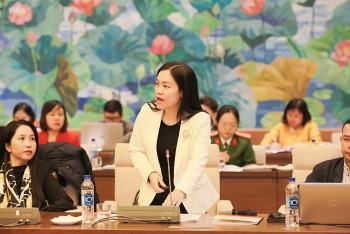 Friendship
Doan Thu Huyen, Vietnam Country Director for Campaign for Tobacco-Free Kids, made the statement at the "Child Downing Prevention" seminar.