Google Maps warns of flood-stricken areas in Central Vietnam
The Google Map is displaying hard-hit areas from Quang Binh to Quang Ngai province Friday afternoon as the flood is devastating the central strip.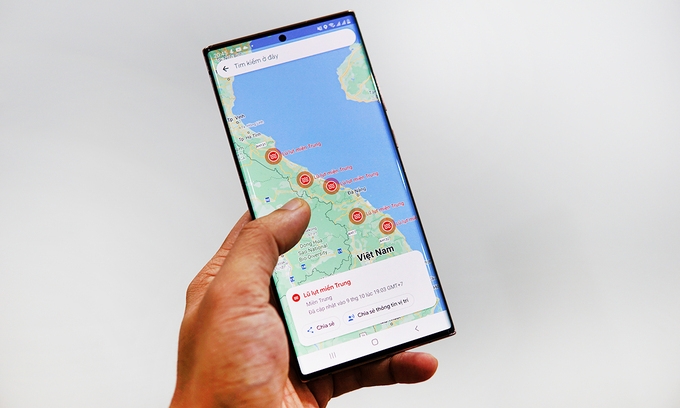 The five provinces heavily affected by the flood are shown on Google Map (Photo: VNE)
A box saying "see the latest updates about central Vietnam floods" pops up when typing the phrase "central Vietnam floods" in the search box. It then displays 5 areas, which are Quang Binh, Quang Tri, Thua Thien Hue, Da Nang, Quang Nam province, heavily affected by the flood.
The result appears on both Google Map's web and mobile applications. With a simple click, users can share the map of floods and their whereabouts with others, and add their own information such as road closures to help others navigate.
As reported by VNE, flood date is obtained from the National Center for Hydro-Meteorological Forecasting and the Vietnam Disasters Monitoring System.
The entire central region has been battered by downpours over the last four days.
Some areas in Quang Tri Province and neighboring Thua Thien-Hue Province have received 980 mm of rain. Rainfall of 180 mm a day is considered heavy.
According to the Central Steering Committee for Natural Disaster Prevention and Control, nearly 33,400 houses have been flooded in the central region, including 13,000 in Quang Binh, 17,800 in Quang Tri and 2,000 in Thua Thien-Hue.
At least five people have been killed. The flood also caused a lot of damage to agricultural production, civil works, roads, dikes. In Quang Binh, the fishing vessel controlling QB-98427-TS was sunk, the damage is estimated to cost 500 million VND.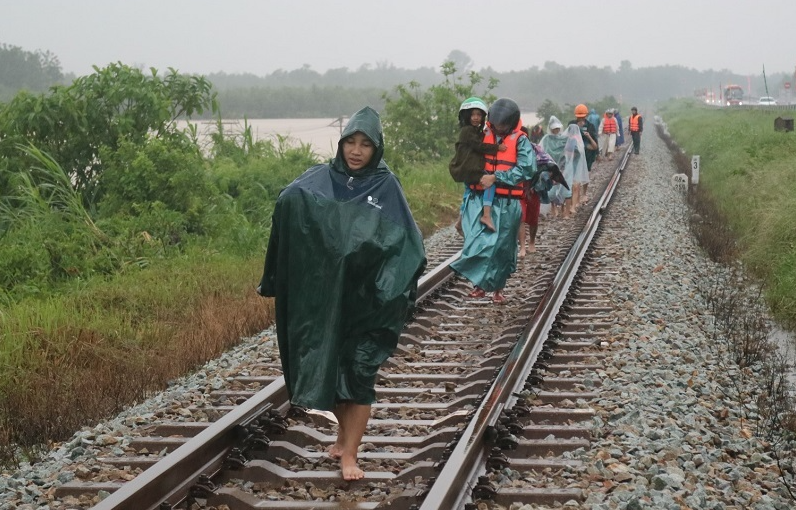 The flood leaves many people evacuating (Photo: Vietnamnet)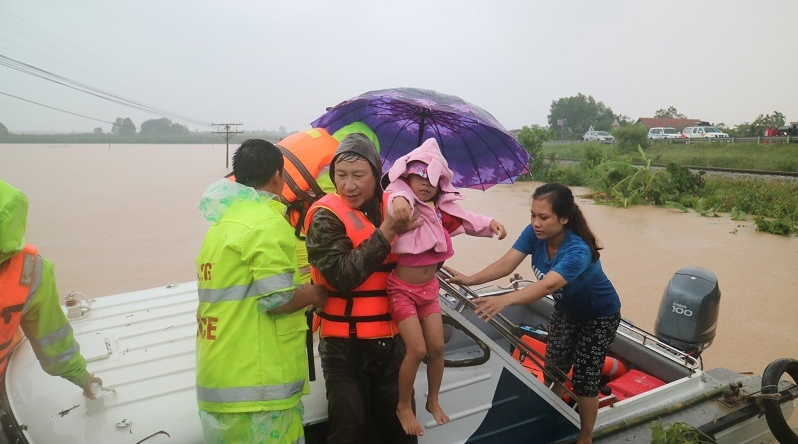 It disrupts people's daily life (Photo: Vietnamnet)
Google Map had earlier posted weather warnings for Vietnamese users. The app carried paths and related information about the Storm Wipha when it hit Vietnam in last August.
It also informed about roads that had been blocked off and locked-down zones in Da Nang city when it became the COVID-19 epicenter in August and September.
Heavy traffic areas in major Vietnamese cities such as Hanoi, Ho Chi Minh are put on warning by Google Map on a daily basis.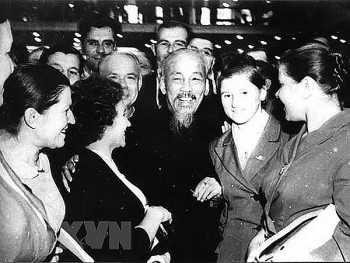 National
Throughout its history Vietnam has come into contact and exchanged with many cultures and civilizations.