Foreign congratulations extended to 13th National Party Congress
The political parties of various countries have extended messages of congratulation to the 13th National Congress of the Communist Party of Vietnam (CPV), which officially opened in Hanoi on January 26.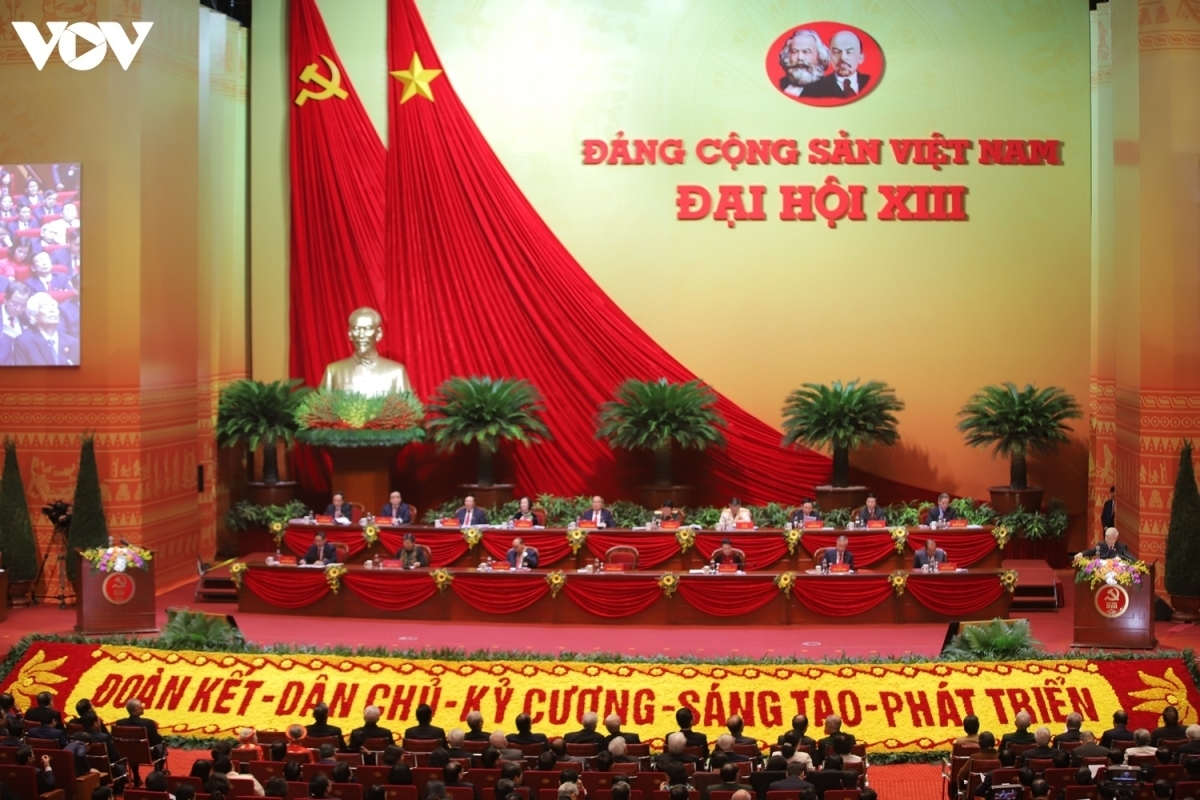 The 13th National Congress of the Communist Party of Vietnam officially opened in Hanoi on January 26, and it is scheduled to last till February 2.
In its congratulatory message, the Central Committee of the Communist Party of China (CPC) noted that since its 12th National Congress, the CPV Central Committee headed by Secretary General Nguyen Phu Trong has paid attention to intensifying Party building, leading Vietnamese people to many achievements in accelerating socialism building and reform.
Given the impact of COVID-19, it said the CPV Central Committee has brought into full play its undaunted leadership to effectively combat the pandemic, maintain economic growth, and improve people's living standards, demonstrating the superiority of socialism.
Noting the significance of the ongoing 13th congress as it will put forth development targets for Vietnam, the CPC Central Committee said the Chinese Party and Government attach importance to developing relations between the two Parties and nations, and stand ready to work together with the Vietnamese side to inherit and promote the time-honoured friendship that has been founded and cultivated by generations of leaders of the two countries.
The Lao People's Revolutionary Party (LPRP) Central Committee sent a congratulatory message to the 13th National Congress of the CPV, praising the great and comprehensive achievements Vietnam has recorded in national development and defence, as well as in international integration under the leadership of the CPV.
The Lao side wished the CPV congress a great success and vowed to cement the great friendship, special solidarity, and comprehensive cooperation with the Vietnamese side.
The CPV congress also received congratulatory messages from the Cambodian People's Party, the Communist Party of Cuba and the Workers' Party of Korea of the Democratic People's Republic of Korea.
According to the Party Central Committee, the CPV congress has received more than 200 congratulatory messages from over 100 political parties, four regional and international organisations, 76 friendship organisations, 15 diplomatic corps and 15 individuals from 79 countries.
VoV