Foreign graduates in Japan, including Vietnamese, can't leave but can't work either
With flight cancellations stopping foreign students who graduated from Japanese language schools, including many Vietnamese, returning home, and the law forbidding them from work after graduation, many are stuck without a means to earn money to live, Japan's Mainichi Shimbun newspaper pointed out in an English-language article released on April 20.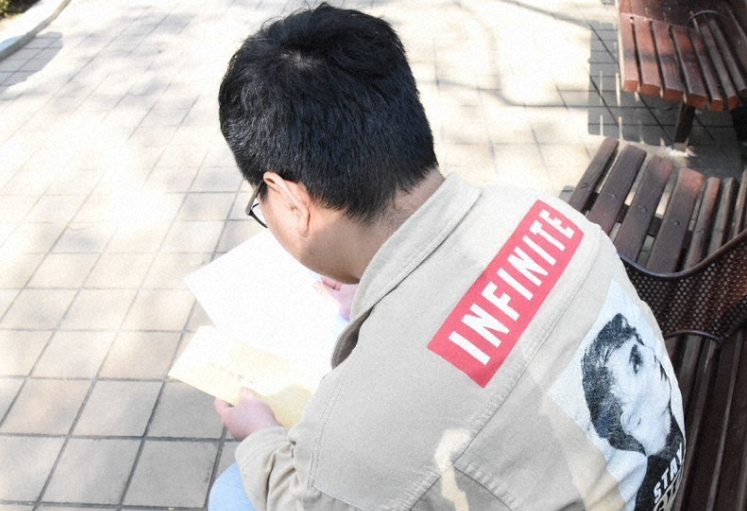 A Vietnamese man who graduated from a Japanese language school and now cannot return home or find work is seen in Chuo Ward, Kobe, on April 10, 2020. Source: Mainichi/Kwanghoon Han
Vietnamese in Japan can't leave due to virus
Foreign students who graduated from Japanese language schools in March, are falling into difficult circumstances due to the spread of the novel coronavirus (COVID-19).
On April 10, three Vietnamese who had come to study in Japan went to Kobe city hall in the capital of Hyogo Prefecture, western Japan, and submitted a petition addressed to the mayor for livelihood support. One of them, a 21-year-old man who graduated from a Japanese language school at the end of March after studying there for a year and a half, said, "My savings are in the tens of thousands of yen. Even if I scrimp and save, I'll run out in a month and a half. Please let us work."
He had originally bought a ticket on a low-cost airline flight that would have taken him home to Vietnam on March 26, the day his visa expired. But just before he was set to leave, the flight was canceled and he gave up on going home. He has canceled his apartment contract and now lives at a friend's house. But he says that even so, feeding himself, keeping his mobile phone bills paid and other expenses come to tens of thousands of yen a month.
According to the Immigration Control Act, people who have residency status to study in Japan are allowed to work for a maximum of 28 hours a week in part-time employment, but only if they are enrolled at a school. The graduate from Vietnam had until the end of March been working at a bento lunchbox factory, and was earning about 120,000 yen (about USD 1,113) a month. But his employment became illegal once he graduated, and with the national flag carrier Vietnam Airlines and other flights to Vietnam being persistently canceled, he doesn't know when he'll be able to go home.
Due to the effects of the novel coronavirus already being felt at the end of February, the Immigration Services Agency of Japan decided to allow foreign nationals whose student visas were approaching expiry to exchange them for short-term stay visas, thereby allowing them to remain in the country legally.
The man applied for the visa exchange and received a 90-day extension to his stay, but he still isn't able to work under the new classification, the article which Japanese original by Kwanghoon Han, Kobe Bureau, stressed.
Vietnamese in Japan can't work due to visas
Speaking to the Mainichi Shimbun, a representative of the agency's Residency Management Division said abruptly, "We don't keep totals on how many foreigners can't return home after graduating, but we are aware of some people who are worried that they can't work. But there are also people who can eventually go home, and there are probably others receiving allowances, too."
When told that there actually are also people who don't know when they can go home and who aren't getting money sent to them, the official repeated their previous response.
Conversely, an individual connected with the school that the Vietnamese man graduated from said, "We want there to be governmental support for them to be able to live. If that's not possible, then at least we'd like them to be allowed to work part time."
Toshiaki Torimoto, director of the nonprofit organization Japan-Vietnam exchange center Hyogo in Kobe's Nagata Ward, accompanied the three Vietnamese to submit their petition at Kobe city hall. He has seen many foreign students finance their school and living expenses with part-time jobs, and send some of the remaining money to their families back home.
"Foreign students have almost no savings. This situation of being in Japan for who knows how long while their source of income is cut off is like telling them to die. If this goes on, it could lead to shoplifting and other forms of crime," Torimoto said.
In recent years, the number of foreign students in Japan has rocketed. Totals compiled by the Ministry of Justice show that in 2008 some 138,000 students from overseas were enrolled at Japan's universities, Japanese language schools and specialist schools. By 2018, this had risen by around 2.4 times to about 337,000 people.
According to a Ministry of Health, Labor and Welfare investigation in 2018, some 298,000 foreign students worked part-time, comprising close to 90 per cent of all people who came from abroad to study in Japan.
Yoshihisa Saito, an expert on foreign student issues and an associate professor specializing in Asian employment law at Kobe University, said, "As labor shortages have continued, the national government has come to rely on foreign students and other foreigners to take on menial jobs. There are also some ways in which their acceptance has advanced."
He added, "The national government should, with a sense of responsibility, be supporting foreign nationals who cannot go home after they've graduated and are having trouble, and allow those who have the ability and attitude to work to do so."
Statistics from the Ministry of Education and Training say Vietnam currently has 170,000 students studying abroad. Only 6,000 of them are on contracted Government programmes, the rest, making up 96.5 per cent, are self-financed.
As the COVID-19 outbreak develops, international students are making headlines at home as their schools are shut down, dormitories are closed, and they are forced to pack up and leave.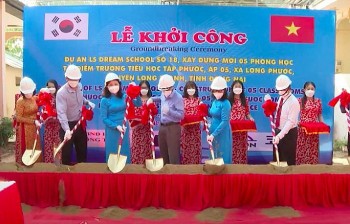 Friendship
The Union of Friendship Organizations of Dong Nai Province and COPION (Co-operation & Participation In Overseas NGOs) kicked off another LS Dream School project in the southern province.