Japanese designer shares DIY face shield for COVID-19
A Japanese designer who created the torch designs for the Tokyo Olympic and Paralympic relays, has shared a video demonstrating how to construct a homemade face shields to help protect you from COVID-19 — the disease caused by the novel coronavirus.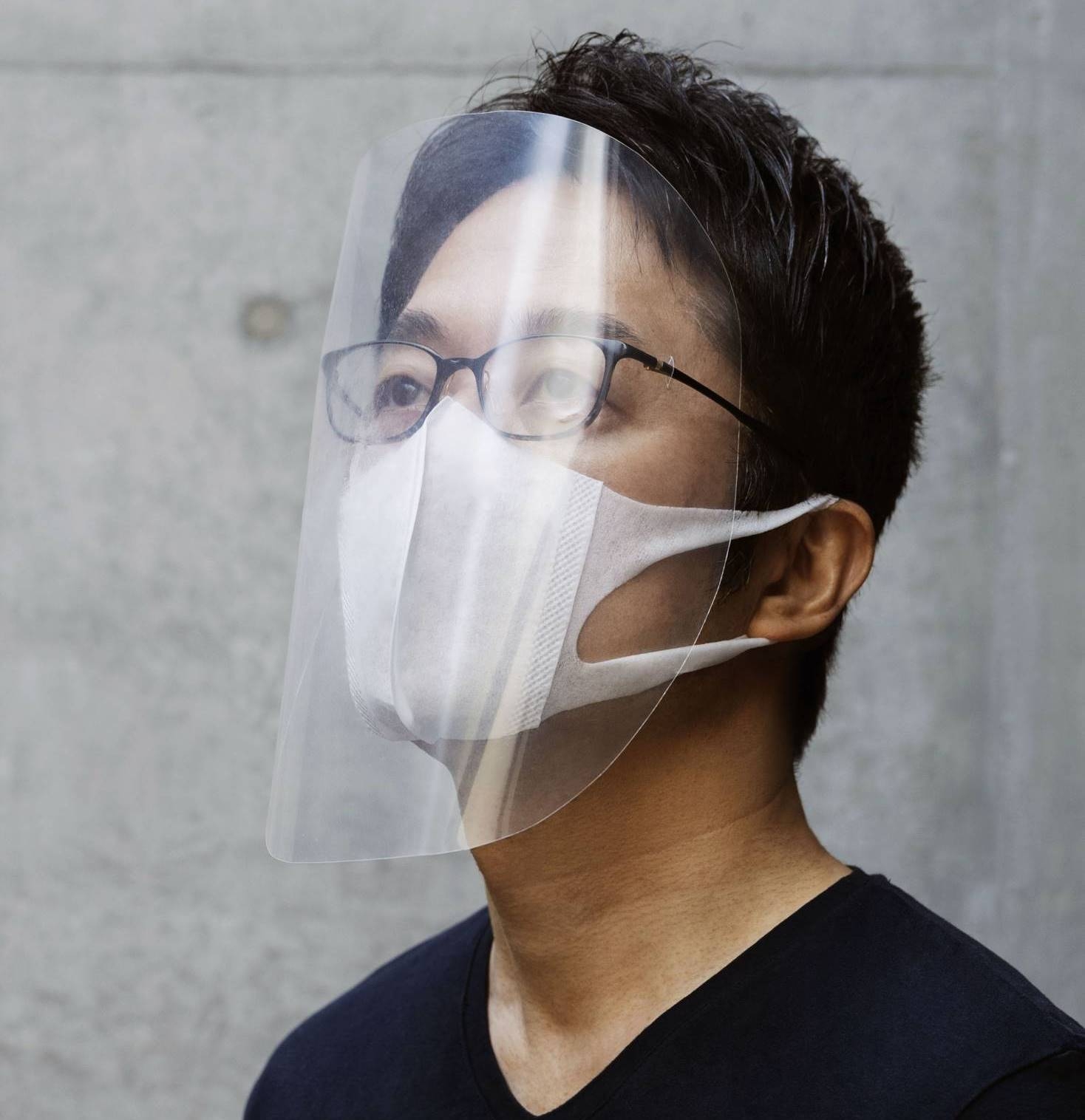 Tokujin Yoshioka. Source: Kyodo
Due to the highly contagious nature of the coronavirus, which most experts claim can travel via droplets up to six feet, doctors aren't just urging medical professionals to wear face coverings at all times but the general population as well.
Homemade face masks can be fast and efficient to make at home, with a sewing machine or sewn by hand. There are even no-sew techniques, like using a hot iron, or a bandana (or other cloth) and rubber bands. Many sites provide patterns and instructions that use multiple layers of cotton, elastic bands and ordinary thread.
By and large, the patterns contain simple folds with elastic straps to fit over your ears. Some are more contoured to resemble the shape of N95 masks.
In a video posted on the site and social media, Yoshioka demonstrates how to construct his face shields in three steps.
"I'd like to share my quick and simple face shield idea for emergency situations where there is a shortage of medical supplies," wrote Tokujin Yoshioka on his website on April 14. "I hope this can be of some help to health care workers."
Yoshioka's "easy-to-make face shield" uses a hard, clear PVC sheet to protect the eyes, nose, and mouth—COVID-19's favorite entry points into the respiratory system. The free template provides detailed measurements for both the size of openings for glasses and the thickness of the plastic boundary (clear PVC sheets). With three easy steps—print out the paper template, place it on top of the plastic sheet to cut out the shape, and attach it to the frame of glasses.
Get it on one arm first so the mask is outside of the glasses, then the trick is, to not break the arm off your glasses while gently flipping and folding it onto the arms. The plastic has to sit right on the front corners of your glasses arms and it'll be a nice space away from your face.
Masks have been heavily promoted as the equipment of choice, but now hospital epidemiologists in Iowa city suggest that face shields like Yoshioka's are an even better solution because they cover a greater surface area and help keep wearers from touching their face.
"Importantly, face shields are durable, can be cleaned after use, reused repeatedly, and for many people are more comfortable than face masks. Because these shields are reusable and are diversified across the supply chains of multiple industries, the current supply is less limited than for face masks," write Dr. Michael Edmond and Dr. Daniel Diekema, infectious disease specialists in Iowa City.
Praram 9 Hospital in Bangkok, Thailand, on April 9, gave two newborn babies tiny face shields while they traveled home from the hospital.
In a statement to TIME, the hospital explains that on Thursday the nurses had began preparing the babies to be discharged and taken home from the hospital. When the babies' mother explained that she would have to take a taxi or public transport to get home, "the nurses worried about the babies' well-being and they handcrafted the face shields," the hospital says.
The US Centers for Disease Control and Prevention (CDC) recommends children aged two and above wear face masks in public to help stop the spread of coronavirus. Experts believe children are more likely to be asymptotic carriers and could be inadvertently spreading the virus. However, as Dr. Jamie Macklin, a pediatric hospitalist at Nationwide Children's Hospital in Columbus, Ohio, told TODAY, "Babies and young toddlers have smaller airways… Breathing through a mask can be harder for them. Using a mask on an infant can increase their risk of suffocation."
Experts don't recommend putting a mask on a child under the age of two./.
Coronavirus can travel up to 4 metres

A new study by Chinese researchers examining air samples from hospital wards with COVID-19 patients has found the virus can travel up to 4m – twice the ...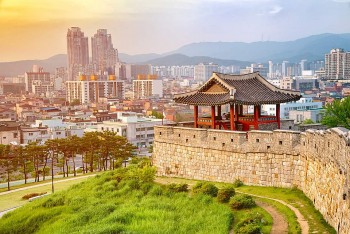 Handbook
The Suwon Hwaseong Fortress, a UNESCO World Cultural Heritage, was built under Joeson Dynasty, is one of the most famous attractions and important historic site in Korea.
Viet's Home
Hoang Long Ly, the talented photographer, has boosted his global profile with works honored at AAP Magazine #20 TRAVELS. Let's scroll down to explore some mind-blowing images from the photo contest.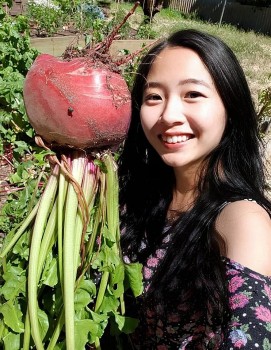 Overseas Vietnamese
A Vietnamese woman living in Australia plants large size fruits and vegetables in her 1,000 sq.m garden. The fruits and vegetables are a source of nutritious food for her family and also help bring her family members closer.