Foreign Investors Underline Belief in Vietnam's post-Covid Economic Recovery
Despite the fourth Covid wave that broke out in Vietnam in late April, Vietnam attracted US$ 14 billion in FDI in the first 8 months of 2021, slightly less than the same period last year. This shows that foreign investors are confident in Vietnam's economic development in the mid-and long term.
The fourth Covid outbreak that has been hitting Vietnam since late April has been challenging to the socio-economic development of Vietnam. In an interview with Vietnam News, Advisory Services Director of PwC Vietnam Mohammad Mudasser noted that the "impact of the fourth outbreak and the ongoing social distancing measures vary depending on the industry you operate in."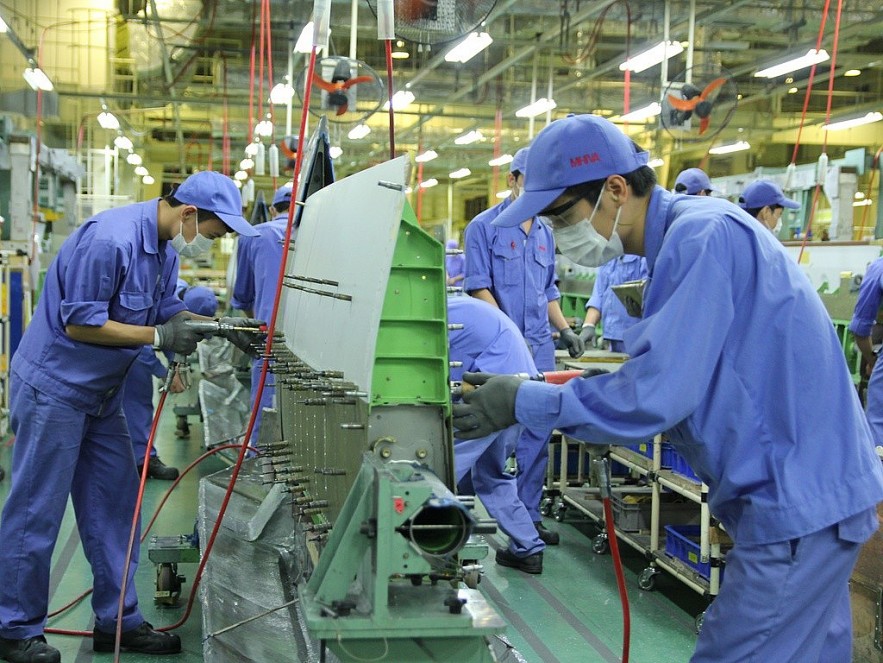 Despite the fourth Covid outbreak, Vietnam recorded US$ 14 billion in FDI in the first 8 months of 2021. Photo: Bao Thanh nien
Nguyen Thi Ngoc Hue, Corporate Communications & External Affairs General Manager of shopping mall chain AEON Vietnam, cited multiple challenges facing the corporation throughout the latest outbreak, notably the impacts on the socio-economic situation, the changes in customers' shopping behavior, the rising costs due to strict Covid prevention measures, the obstacles in goods delivery, and AEON Vietnam's policies to reduce its profit margin to keep prices stable and shoulder the cost burden with suppliers.
With Samsung Vietnam, difficulties in production remained since the 4th Covid outbreak started to hit. In HCMC, in particular, the corporation has encountered challenges in the production and supply of TVs and home appliances.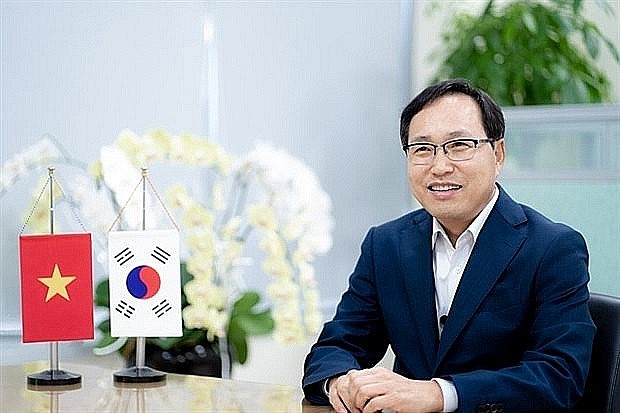 President of Samsung Vietnam Choi Joo Ho. Photo: Samsung Vietnam
"Whilst these are challenging times for all businesses in Vietnam, the outbreak also presents an opportunity for organizations to evaluate their capabilities based on the fast-changing market conditions and client behaviors. That's why it is encouraging to see that many companies are looking "inwards" for business improvement initiatives."
Mohammad Mudasser, Director, Advisory Services, PwC Vietnam
However, with the comprehensive support of the government and local authorities and effective prevention measures, "Samsung has successfully achieved its export target in the first six months of the year. If Samsung's home appliance factory in HCMC soon reopens, we are expected to exceed this year's export target," according to President of Samsung Vietnam Choi Joo Ho.
Discussing what Vietnam should do to mitigate supply chain disruption and attract more foreign investors to create momentum for economic recovery in the post-COVID period, Choi suggested that "even in difficult circumstances, the production lines of factories will not stop working, still operate according to the standard guidelines and predetermined route."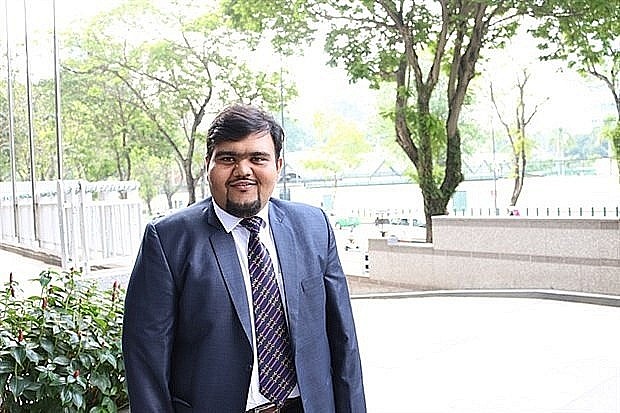 PwC Vietnam Advisory Services Director Mohammad Mudasser. Photo: PwC Vietnam
Meanwhile, Mudasser and Hue underlined the importance of support packages to businesses and operations, especially to small-and-medium enterprises (SMEs), which made up 90 percent of total enterprises in the country. For some SMEs, "support packages will also help kick-start the recovery of some essential supply chains," Mudasser said.
To ensure that Vietnam could safely co-exist with Covid while boosting economic recovery, Hue recommended the implementation of vaccine passports, shortened quarantine time and simplified procedures for foreign experts entering Vietnam and accelerating import and export once the outbreak was under control.
"Although the COVID-19 pandemic is causing negative impacts, in long-term Vietnam is still an attractive investment destination for foreign investors."
President of Samsung Vietnam Choi Joo Ho
In addition to suggesting that more autonomy in Covid countermeasures be provided to businesses, Hue highlighted that the workers in the retail sector be fully vaccinated as they were the most vulnerable groups during the pandemic.
Mudasser believed that "the government needs to expedite the sourcing of vaccines through different channels" and "concurrent to hastening the vaccination drives, social vigilance and strict enforcement of existing medical protocols such as 5K is needed to minimize further community outbreaks."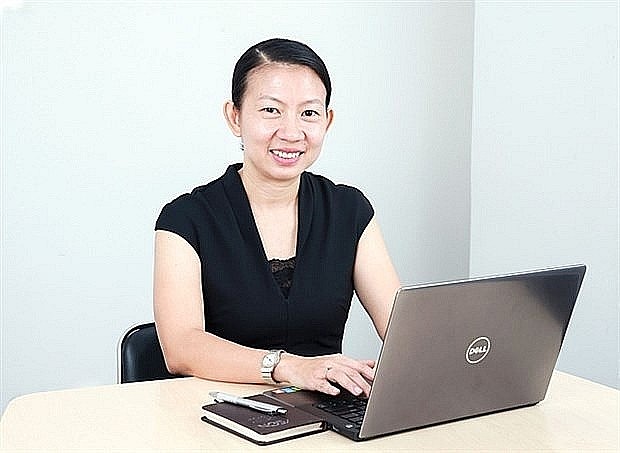 Corporate Communications & External Affairs General Manager of AEON Vietnam Nguyen Thi Ngoc Hue. Photo: Vietnam News Agency
"If Vietnam continues to implement effective anti-pandemic measures, and at the same time strengthens and creates favorable conditions for the recovery, maintenance, development of production, business and circulation of goods, it is expected to continue to attract foreign investors to Vietnam," Choi added.
"Although incentive schemes to attract foreign capital investment are valuable, investors are also looking to see the results of Vietnam's effort in preserving social welfare while reviving the economy. This phased approach must be backed by clear government guidance and strict enforcement mechanisms."

Mohammad Mudasser, Director, Advisory Services, PwC Vietnam
Echoing the opinion of the President of Samsung Vietnam, Mudasser highlighted that "FDI disbursement for August 2021 was two percent higher than August 2020. This shows that overall sentiment is still buoyant for the Vietnam story."
To build on this momentum, the Advisory Services Director of PwC Vietnam believed that "Vietnam needs to continue to showcase that the country has effective management regarding the balance between economic recovery and disease control across state, city and municipality levels."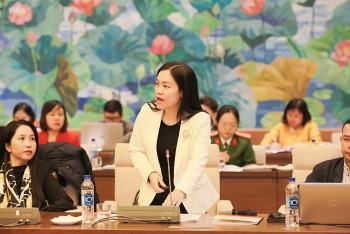 Friendship
Doan Thu Huyen, Vietnam Country Director for Campaign for Tobacco-Free Kids, made the statement at the "Child Downing Prevention" seminar.