Foreign NGOs Work on Water Safety in Vietnam to Prevent Drowning
Foreign non-governmental organizations have so far given financial support to localities across Vietnam as well as free lessons to help children stay safe in water
A foreign expert from the Swim Vietnam organization teaches a Vietnamese child how to swim. Photo: Thoi Dai
The NGO projects also give local swimming coaches reliable sources on swimming skills, drowning prevention, and first aid. Activities to raise awareness in the community have also been held.
Hue Help – a UK charity organization – has been helping Vietnam to prevent drownings since 2011. Over 500 Vietnamese swimming coaches and 12,000 students have benefited from the program.
Meanwhile, the 2018-2022 Cooperation Program on Drowning Prevention for Vietnamese children has standardized manuals on water safety skills and implemented interventions in eight provinces across the country, including Lao Cai, Yen Bai and Quang Binh.
After 3 years, the program has given lessons to over 17,000 parents, child caregivers, preschool teachers. A total of 78% of parents and caregivers recieved access to information about the program and safety measures.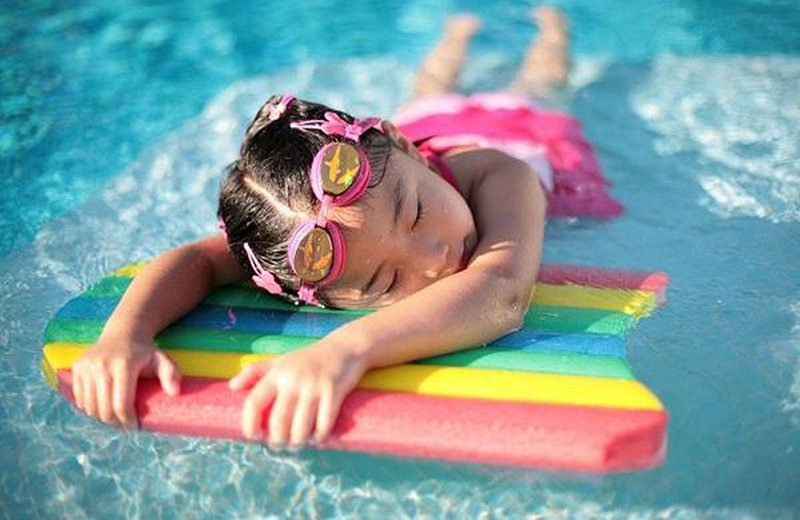 Photo: Vinmec
It has also equipped more than 30,200 children aged 6-15 with safe water skills and knowledge, such as skills to recognize dangerous water areas, stay safe while traveling on waterways, practice first aids for drowning.
The program joins the work of WHO, Global Health Advocacy Incubator, Bloomberg Charity Fund, and Vietnam's Ministry of Labour, Invalids, and Social Affairs.
Swim Vietnam – a UK international NGO – has also accompanied Vietnam in preventing drownings. It was established to teach Vietnamese children and locals how to swim, deal safely with accidents in the water, and help understand swimming as a healthy sport.
Swim Vietnam has launched projects to set up floating swimming pools, as well as train teachers and students at different localities. Their courses have reduced drowning rates and gained wide favor among local authorities and residents.
Ethnic Minority Children at Risk of Drowning

Every summer, drownings continuously occurs in the Central Highlands provinces. The tragic deaths of children, despite being warned in advance, still inevitably cause haunting and ...