Foreign workers in Japan hit record high
The number of foreign workers in Japan hit a record high of more than 1.65 million last year, partly because more people came to the country as technical trainees.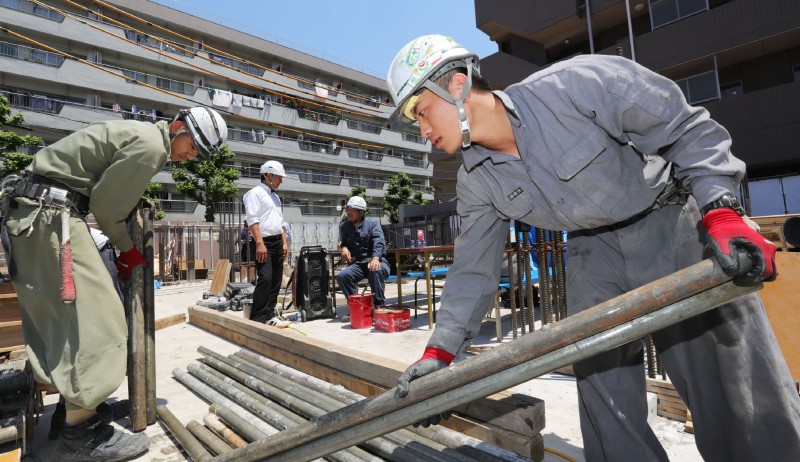 Vietnamese technical interns at a construction site in Tokyo. (Photo by Ken Kobayashi)
Japan's labor ministry compiled the statistics based on data from employers.
The ministry says that the number of foreigners working in Japan stood at 1,658,804 as of the end of last October. That's up about 190,000, or 13 percent, from a year earlier.
By nationality, Chinese workers topped the list at about 418,000. Vietnamese people came second at 401,000, followed by Philippine nationals at 179,000.
Of the foreign workers, 531,000 people were of Japanese descent or spouses of Japanese nationals. About 383,000 workers were technical trainees, and 329,000 were people with specialized knowledge and skills such as engineers and researchers.
Out of these categories, the number of foreign technical trainees showed the largest increase, up 24 percent from a year earlier.
Japan created a new residency status called "specified skilled workers" in April last year. During the seven months through October, 520 foreign workers came to the country under the new status./.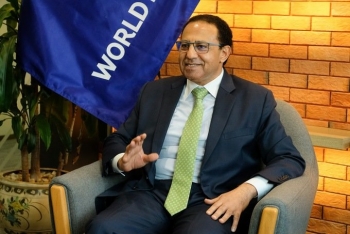 Economy
Vietnam's agriculture is transforming from quantity targets towards profit, environment and farmer income targets. Ahmed Eiweida, Vietnam Sector Leader for Sustainable Development (World Bank).