Foreigner hits pay dirt with unusual business in Vietnam
American Aric Austin founded MyStorage, the pioneer of the self-storage industry in Vietnam, and quickly fulfilled an unmet need in the market.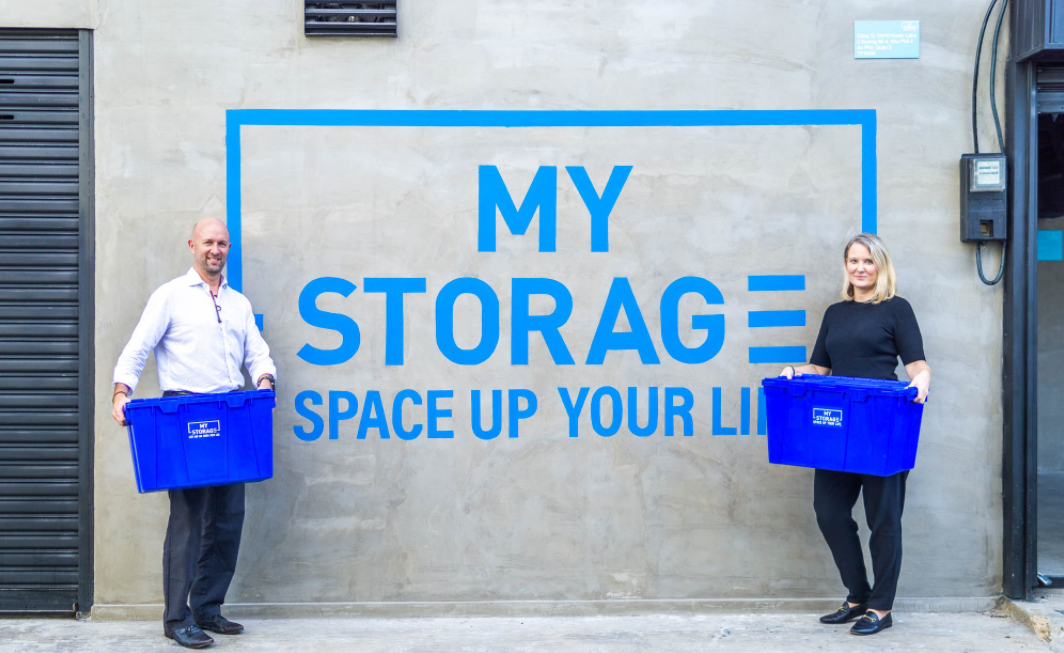 Photo: Vietcetera
Austin was born to American parents in Spain and grew up in Munich in Germany. After completing his MBA at the Rotterdam School of Management in the Netherlands, he started in the media industry at MTV Europe in London. In 2007, he founded an online media company in Germany, which was acquired in 2010 by the U.S.'s Glam Media. Then he co-founded a second start-up with a focus on online video advertising, which was acquired by Yahoo in 2015. In 2018, he came to Vietnam looking for a start-up opportunity since he believed the country had huge potential and was open to new kinds of businesses.
His start-up in Vietnam was unlike any other he had founded earlier as he focused on a problem that most space-hungry city dwellers face: storage. Thus was born MyStorage, the first full-service self-storage business in the country. Austin and his compatriot Stephanie Stadler started MyStorage in July 2019 based on his personal observation that mini storage offerings are scarce in Vietnam's increasingly dense urban areas unlike in other Asian cities like Hong Kong, Singapore, and Bangkok. He himself had struggled to find a professional storage solution in HCMC for his belongings when he moved from Germany to Vietnam, according to VN Express.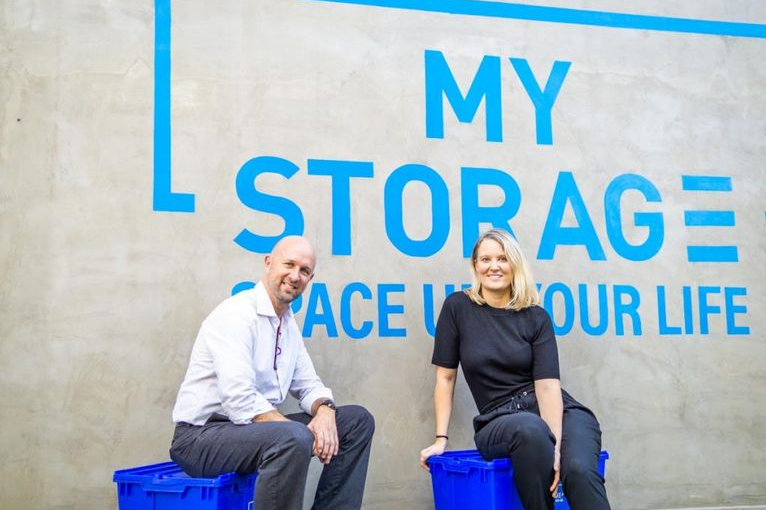 Photo: Vietcetera
"MyStorage was founded by experienced managers from Europe and the US to offer you a simple, affordable, and highly secure storage experience. Whether you are moving, renovating, or just making space, MyStorage can assist you so that you can relax and let us do the work," it says on its website. MyStorage is an official member of the Self Storage Association Asia and the European and the German Chamber of Commerce in Vietnam.
MyStorage's facility is located in District 2. The building was completely refurbished in 2019 to accommodate the needs of a state-of-the-art storage facility. The storage rooms are exceptionally clean, air-conditioned, and highly secure. MyStorage offers full-service storage in our modern warehouse. Pickup & delivery are included in the pricing. It also offers customers private self-storage units, which range from 1 to 3.5 cubic meters. The units are air-conditioned and offer complete privacy.
MyStorage's customers are families storing belongings to save living space, small businesses that have limited office space, and online sellers. It offers warehouse space at prices starting from VND696,000 (US$30) per cubic meter per month and private storage space at VND1 million per month besides pick-up and delivery services. Customers can store their belongings for one to six months.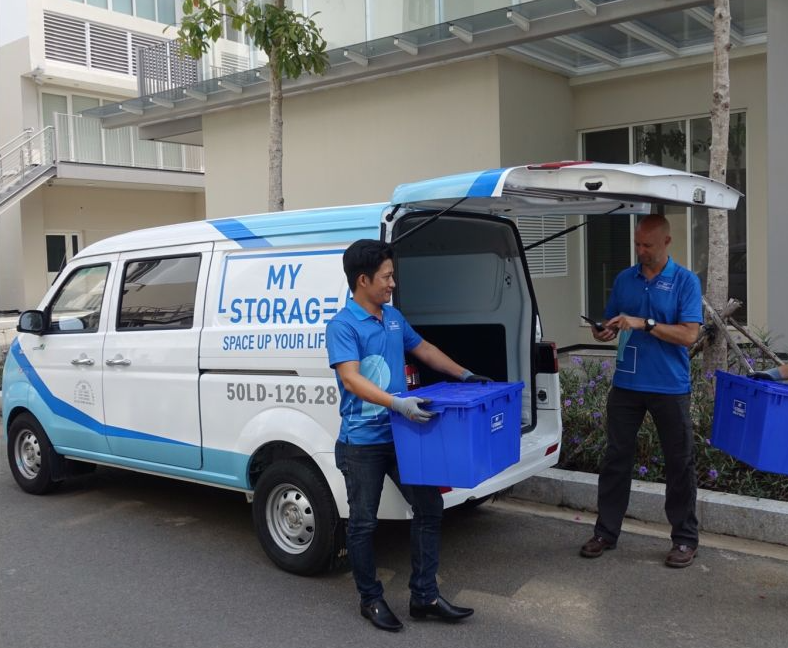 Photo: MyStorage
"We want to change the image of storage," he says. "Many customers say they wish they had known about MyStorage sooner. Some of them paid for a hotel room for three months just to store their belongings or divided their items into small packages and asked their friends to keep it for them."
All kinds of items can be found at MyStorage's warehouse, ranging from bicycles and Christmas decorations that are only used once a year to TVs, tablets, and expensive cooking ingredients. Initially, the start-up had focused on foreigners living in Vietnam since they already knew about the nature of the service. "We used to think that our main customers would be foreigners, but more and more Vietnamese are using our service," Austin says.
Competition is imminent for MyStorage in the form of new companies. But Austin is sanguine: "If there are many self-storage companies, they will be our competitors, but at the same time they will make the mini-storage concept widespread in Vietnam. So he is focusing on expanding by setting up warehouses in Hanoi and Danang. "As a pioneer, we must take the lead to develop faster and bigger. The key is to find the right moment to enter the markets," VCCI quoted the founder.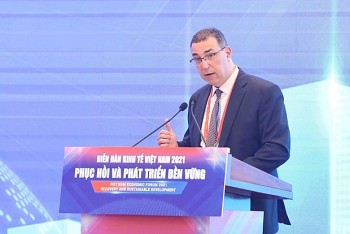 National
Vietnam News Today (December 6): Vietnam records 14,312 new Covid cases; Vietnam-Lao special relations continue to be nurtured; Vietnam's economy showing signs of recovery; Hanoi changes face-to-face learning plan at last minute.