Foreigners need additional documents when traveling on domestic flights in Vietnam
The Civil Aviation Authority of Vietnam has just sent a document with additional instructions on the passport and temporary residence card of foreign passengers using domestic flights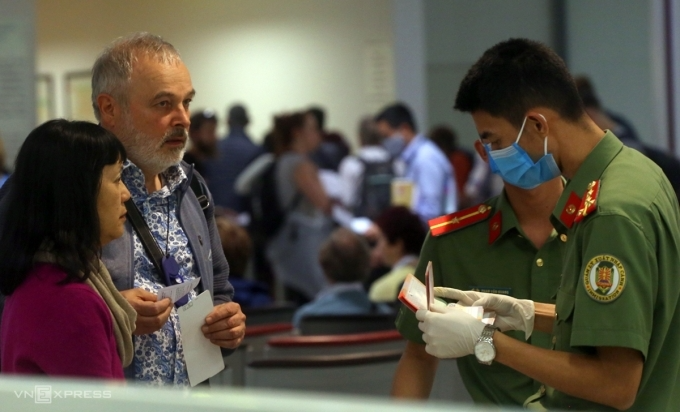 A perplexed foreigner and friend Photo: VnExpress
Accordingly, the passports of foreign passengers used for domestic flights of Vietnam include:
United Nations Passport (Laissez Passer);
Passports issued by foreign representative offices in Vietnam to foreigners in case of emergency;
Foreign documents issued to Vietnamese residing abroad (US green card, long-term resident card, etc) and other passports that have been approved to enter and travel across the country.
The units only accept the above-mentioned types of travel documents when foreign nationals have a Passport that has been approved by the Immigration Department for entry into Vietnam (with entry verification stamp on attached separate visa or on travel document if Laissez Passer).
In case a foreign national has lost his/her passport and is granted a passport by a foreign representative office in Vietnam, the Immigration Department - the Ministry of Public Security will issue a temporary residence extension on the attached Passport or separate visa.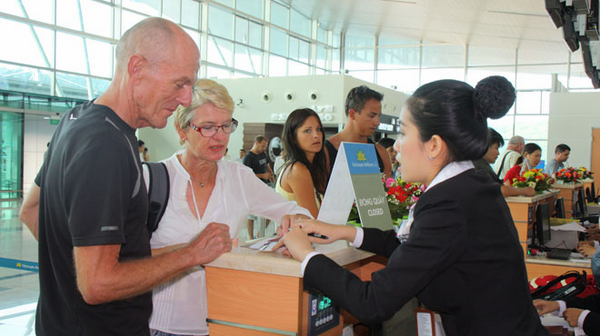 Photo: Vietjet
Therefore, if it is discovered that a passenger with a foreign nationality uses a passport with an entry stamp at the land border gate to take domestic flights, ground service units and aviation security control forces shall notify and coordinate with the Border Guard Police in checking and determining the travel range of passengers using the above passports.
For the Card/Certificate of temporary residence of foreign passengers used for domestic flights of Vietnam, there is no photo of the issued person. Therefore, the Temporary Residence Card/Certificate of foreign passengers is only accepted for domestic flights in the following cases:
Card/Certificate of Temporary Residence issued to Passport or Passport book;
Card/Certificate of temporary residence, temporary residence extension issued on the back of a separate visa with photo and passport number of the passenger of foreign nationality.
The Civil Aviation Authority of Vietnam requires Vietnamese airlines to closely coordinate with aviation security control forces at airports and border police to implement aviation procedures according to regulations of the Law.
With the Airport Authorities in the North, Central and South and representatives of the airport authorities at airports, the Civil Aviation Administration of Vietnam requires the units to supervise the implementation of the above contents.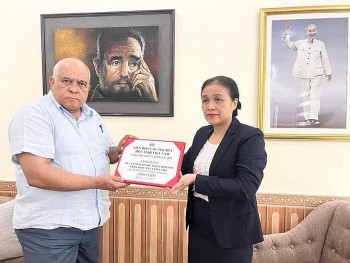 Focus
According to Cuba's News Agency Prensa Latina, on August 16, President of Vietnam Union of Friendship Organizations Nguyen Phuong Nga said that Vietnamese people will always stand by and support Cuba no matter what difficulties our friend is facing.