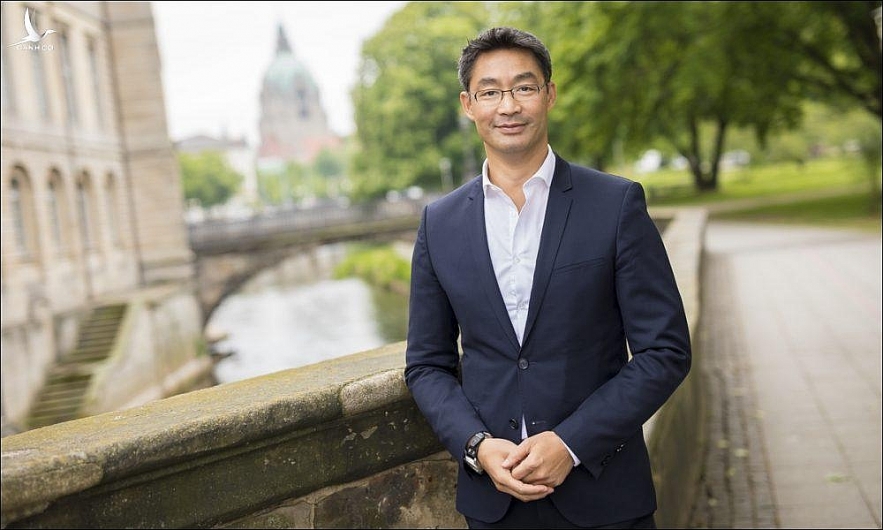 Dr. Philipp Rösler, former vice chancellor of Germany (Photo: Canhco)
The nation is currently promoting the production of masks and personal protective equipment to be used by medical professionals in Germany and other European countries, therefore bringing more attention to the country, Dr. Rösler said in a recent article.
At present, the former German vice chancellor is serving as Chairman of VinaCapital Ventures Advisory Board, VinaCapital Group's technology venture capital fund. He had previously managed Hight-tech Grunderfonds, a public-private partnership that invested a sum of €UR3 billion and successfully launched over 500 high-tech companies. Dr. Rösler notes that he is looking forward to his next business trip to Vietnam in the future.
These days, Dr. Rösler is participating various campaigns against the novel coronavirus (COVID-19) in Germany in his role as a doctor, a job he previously did before entering politics. He noted how many medical teams in the Central European nation now used "made in Vietnam" face masks and personal protective equipment.
While many countries are moving to tighten exports of anti-epidemic medical products, the country's unlimited export of medical masks and medical protective items is not merely an issue relating to capturing market demand.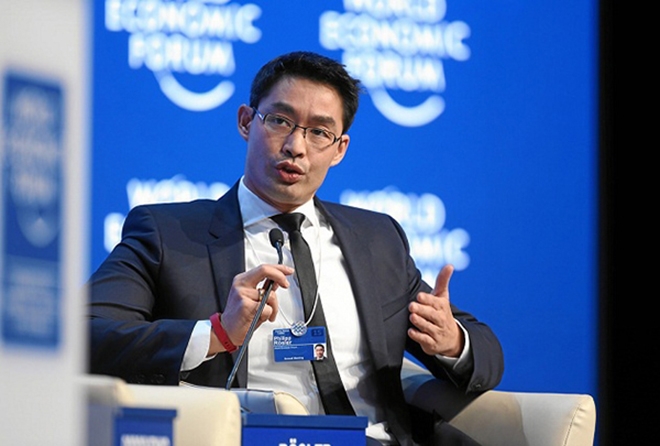 Dr. Rösler is the current Chairman of VinaCapital Ventures Advisory Board (Photo: Startup VnExpress)
The fight against the COVID-19 epidemic is one with no winner, but the nation has certainly drawn plenty of positive international attention thanks to effective efforts led by a community-based health policy and a willingness to support others take on the COVID-19, he said.
Dr. Rösler predicts that the pandemic could drag on for several years until a vaccine is discovered. Therefore, the world must accept that we will live with a new reality in order to find a way to restart economies worldwide. European governments are now looking to launch measures to recover their economies, especially with regard to the tourism industry. However, great care must still be taken when loosening lockdown measures.
The Vietnamese Government's decisive and timely anti-epidemic steps will ultimately allow the national economy to reopen earlier than other nations, he noted, adding that his long-time colleagues based at the Hannover Medical School acknowledged the effectiveness of the Vietnamese anti-epidemic approach.
Dr. Rösler is notable for becoming the youngest president in the history of the Free Democratic Party of Germany when he took office in May 2011. He also served as former vice chancellor of Economics and Technology Minister in Angela Merkel's government until December 2013.
Currently, he is working as a consultant for Founder's Fun of the United States, a technology investment fund that has poured capital into Space X, Uber, Paypal, and Palantir. Last year, he led a delegation of Vietnamese startups to visit Silicon Valley and met with technology groups such as Salesforce, Apple, and Google.
This marks a difficult and challenging time for businesses, especially startups, according to Dr. Rösler. He believes that business founders should focus on conserving resources and consult with investors, the board of directors, and advisory boards to re-evaluate business objectives and plans if necessary.
english.vov.vn