Four family members killed as fire engulfs baby store in Hanoi, including child and pregnant woman
A huge fire on April 4th at the baby clothes shop on Ton Duc Thang Street in Hanoi killed four family members, including a 10-year-old girl and a pregnant woman.
Firefighters battled the blaze through the night
A fire broke out late Saturday night at a baby clothes store on Ton Duc Thang Street in Hanoi, leaving four members of a family dead, including a 10-year-old child and a pregnant woman, Vietnam News reported.
Firefighters battled the blaze through the night. At around 7.15am on Sunday morning, all four bodies were recovered and removed from the property.
Authorities in Dong Da District said on Sunday morning that the fire spread to all parts of the three-storey building (plus an attic) that was only accessible via the main gate on the first floor.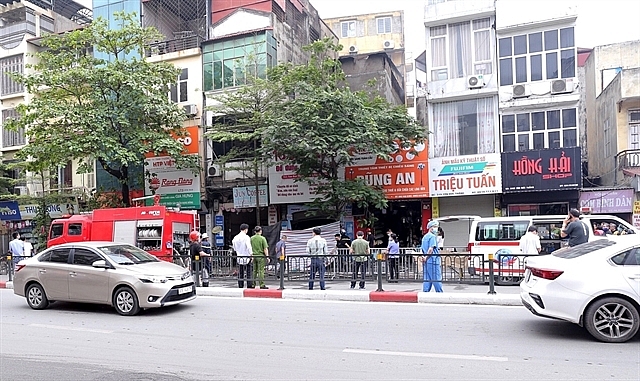 Firefighters in front of the store on Tôn Đức Thắng Street in Hà Nội. — VNA/VNS Photo Hoàng Hiếu
Four victims have been identified. They were named as Nguyen Thac Thi, 81; his daughter Nguyen Anh Hong, 40, who was three months pregnant; her husband, Đinh Hung Vu, 38; and their daughter, Dinh Ha Tue Man, 10. They were all living at the house on 311 Ton Duc Thang Street.
The fire broke out at some 1 a.m., when several adults and children were sleeping at the shop, the local media reported.
After receiving the news, the police dispatched 10 fire trucks and tens of firefighters to the scene. By 3:30 a.m., the fire was put out. Four bodies of the victims have been found as of 4:30 a.m, reported The Saigon Times.
Initial findings indicated electrical failure might be the cause of the fire, but further investigation is underway.
Local authorities have decided to provided financial support worth VND15 million (US$650) for each of the deceased victim.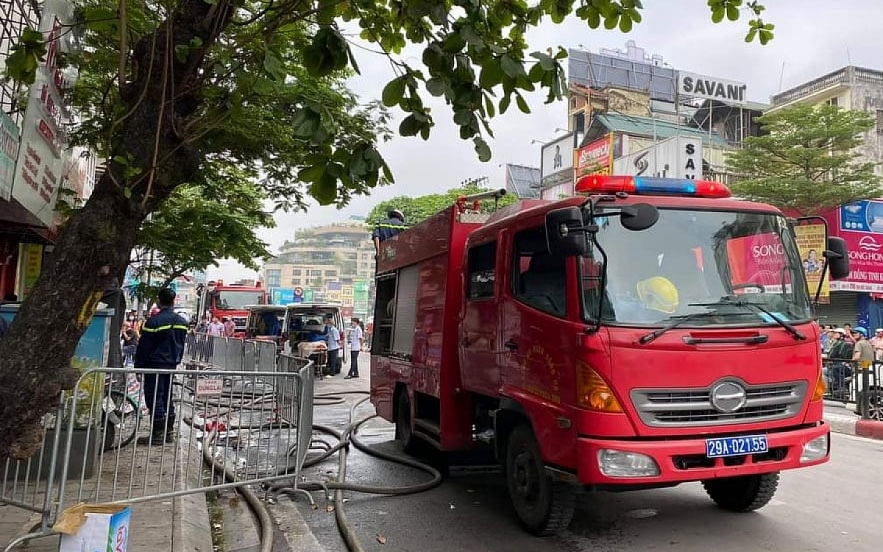 Photo: VOV News
Fierce heat and flames prevented locals from approaching
The store is a 3-storey tube house with a total floor area covering 60 m2 and has an only entrance being the main door, VOV News reported.
The fire spread very quickly as all the floors of the shop contains flammable items. Locals said the fire broke out about an hour after midnight. Upon seeing smoke and flames coming out of the house, neighbors called the Hanoi fire police right after that.
A witness at the scene said no one was able to enter the house due to the fierce heat and flames.
Ten fire engines were called in to put out the roaring fire, with firefighters cordoning off the fire area and trying to storm into the house.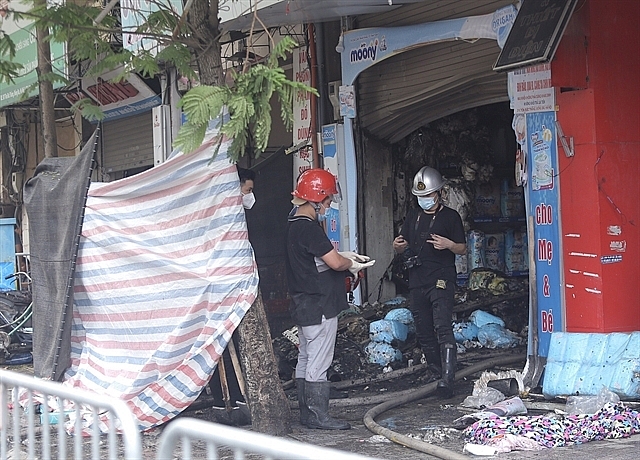 The incident site on Tôn Đức Thắng Street.. — VNA/VNS Photo
Arriving at the scene as soon as possible, Mr. Nguyen Minh Quang could not save his relatives from the fire.
At noon April 4th, four dead bodies of the fire were taken to the funeral home of Dong Da Hospital, Vn Express reported. Mr. Quang, 33 years old, the nephew of Mr. Nguyen Thac Thi, shared that at 0:30 am April 4, he received a call from a relative informing that his uncle's house was on fire. He drove a motorbike from Kham Thien street to the scene, which was 500 meters away.
"When I arrived, I saw the door shut, everyone screamed and cried, but no one answered inside. The flames of fire rose violently and made those who stood 2-3 meters away still felt burning.", said he.
Living next to the burnt house, Mr. Cuong, 55, said he was sleeping when smoke woke him up. He saw fire and heard the scream. "I rushed into my house to take my old mother out first. The fire was too strong, we could only call the firefighters, we couldn't do anything else," said Cuong.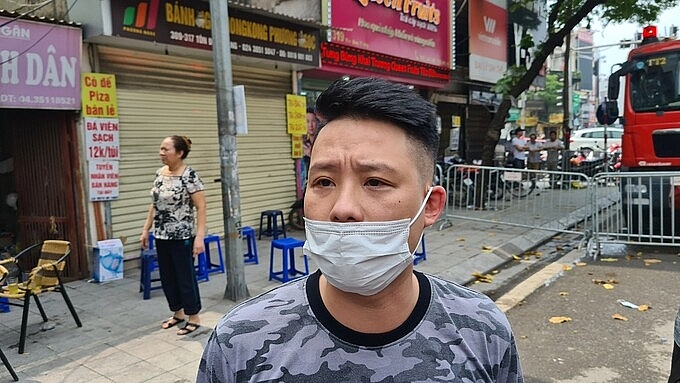 Mr Nguyen Minh Quang. Photo: Nguyen Dinh.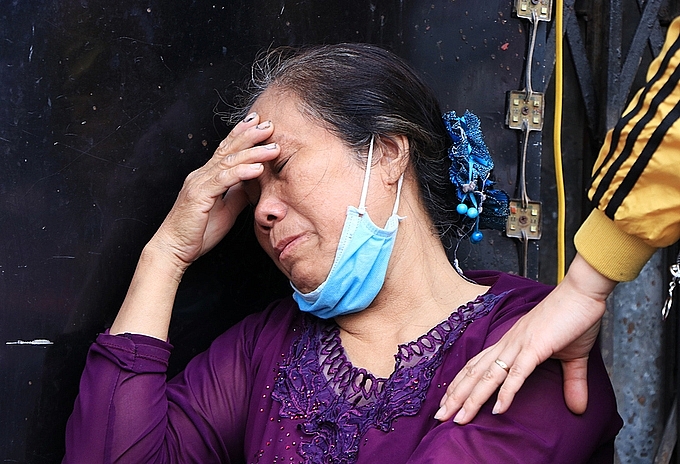 Mrs Dinh Thi Phen, the mother of Mr. Dinh Hung Vi. Ảnh: Tất Định.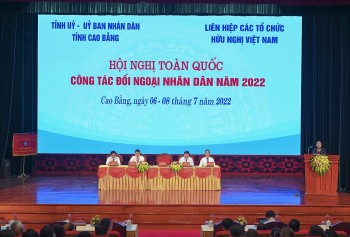 Friendship
During the event, many important issues will be discussed, and constructive suggestions and solutions will be provided to promote more effective people-to-people diplomacy operations.