World breaking news today (February 10): Myanmar police fire to disperse protest, four hurt, one critical
World breaking news today (February 10): Myanmar police fire to disperse protest, four hurt, one critical. Meanwhile, U.N. experts point finger at North Korea for $281 million cyber theft, North Korea's Kim lays out paths to take with South Korea, external affairs and gold price also make headlines today.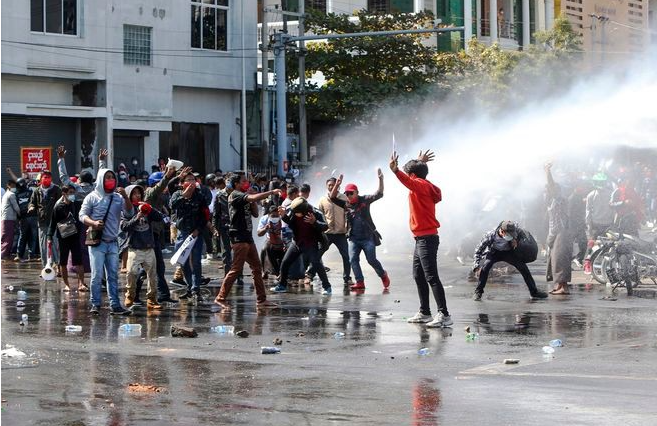 (Photo: Asahi)
Myanmar police fire to disperse protest, four hurt, one critical
Myanmar police used force on Tuesday to disperse protests against military rule and one woman was in critical condition and not expected to survive after being shot in the head with a bullet, a doctor said.
Police fired guns, mostly into the air, and used water cannon and rubber bullets to try to clear protesters in the capital Naypyitaw, and four people were taken to hospital with what doctors initially said they believed were wounds caused by rubber bullets.
According to ARN News Center, one of them, a woman, had what was most likely a fatal head wound, said a doctor, who declined to be identified. The bullet could be seen lodged in her in an X-ray, the doctor said. Neither police nor the hospital responded to a request for comment.
A man had a chest wound but was not in critical condition. It was not clear if he was hit with a bullet or rubber bullet, the doctor said.
Protesters have taken to the streets in cities and towns in the largest demonstrations in Myanmar for more than a decade against a February 1 military coup that ousted the elected government of veteran democracy campaigner, Aung San Suu Kyi.
The unrest has revived memories of almost half a century of direct army rule, and spasms of bloody protests against it, until the military began a process of withdrawing from civilian politics in 2011.
UK, Japan express serious concern over East, South China Seas situation
Foreign and defence ministers from Japan and Britain said in a statement on Wednesday they had serious concern about the situation in the East and South China Seas and that they strongly opposed any unilateral attempts to change the status quo.
The joint statement was issued after an online meeting of the four ministers, according to Reuters.
U.N. experts point finger at North Korea for $281 million cyber theft, KuCoin likely victim
A preliminary United Nations inquiry into the theft of $281 million worth of assets from a cryptocurrency exchange last September "strongly suggests" links to North Korea - with industry analysts pointing to Seychelles-based KuCoin as the victim of one of the largest reported digital currency heists, Reuters said.
A confidential report by independent sanctions monitors to U.N. Security Council members said blockchain transactions related to the hack also appeared to be tied to a second hack last October when $23 million was stolen.
Attempts to reach KuCoin and its chief executive, Johnny Lyu, were not immediately successful.
Industry experts said the hackers were trying to funnel the money through decentralized exchanges - which work by arranging individual-to-individual currency swaps - in a bid to bypass centrally-managed trading platforms, many of which had quickly flagged the stolen money as illicit.
North Korea's U.N. mission in New York did not immediately respond to a request for comment on the report.
KuCoin has previously said that it managed to recover more than 80 percent of the digital currency stolen in September thanks in part to the work of other exchanges who froze the funds as they transited through their respective systems.
CEO Lyu has also said that KuCoin had discovered who the hackers were but said that, at the request of law enforcement, it would only be making their identity public "once the case is closed." In an update posted to Twitter last week, Lyu said that the hunt for the suspects was still in progress.
North Korea has generated an estimated $2 billion using "widespread and increasingly sophisticated" cyberattacks to steal from banks and cryptocurrency exchanges, the monitors reported in 2019.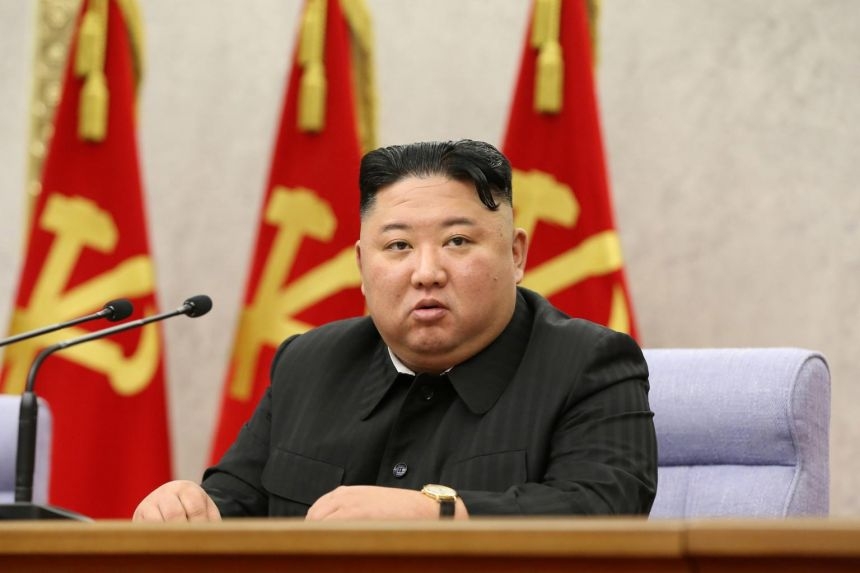 North Korean leader Kim Jong Un (Photo: Strait Times)
North Korea's Kim lays out paths to take with South Korea, external affairs
North Korean leader Kim Jong Un ordered the paths for his ruling Workers' Party to take with South Korea and external affairs, state media KCNA said on Wednesday.
Kim called last month for more advanced nuclear weapons and said the United States was "our biggest enemy," presenting a stark challenge to U.S. President Joe Biden just days before he took office.
Kim, who cemented his power at January's party congress with his election as general secretary, further discussed Pyongyang's five-year policy plan on the second day of the plenary meeting on Tuesday.
"The General Secretary in the report evinced the militant tasks to be carried out by the People's Army and the munitions industry this year," KCNA reported, "and the direction of future action to be taken by the sector in charge of affairs with South Korea and the sector in charge of external affairs, before underscoring the need to thoroughly carry them out without fail."
(Photo: Malay Mail)
While raising the issue of reshaping relations with South Korea "as required by the prevailing situation and the changed times", Kim has criticised Seoul for offering cooperation in "non-fundamental" areas such as COVID-19 aid and tourism and said it should stop buying arms from and conducting military drills with the United States, as reported by Reuters.
South Korea's new foreign minister said on Tuesday he was confident about coordinating North Korea policy with the United States despite earlier signs of differences.
Gold price prediction – prices consolidate as the dollar falls
Gold prices consolidated, attempting mid-day to test higher levels but were rejected near resistance. The yellow metal move came despite a drop in the dollar index and easing US Treasury yields. Employers added slightly more job posts late last year in the United States, but hiring slipped as the labor market ended 2020 on an uncertain note.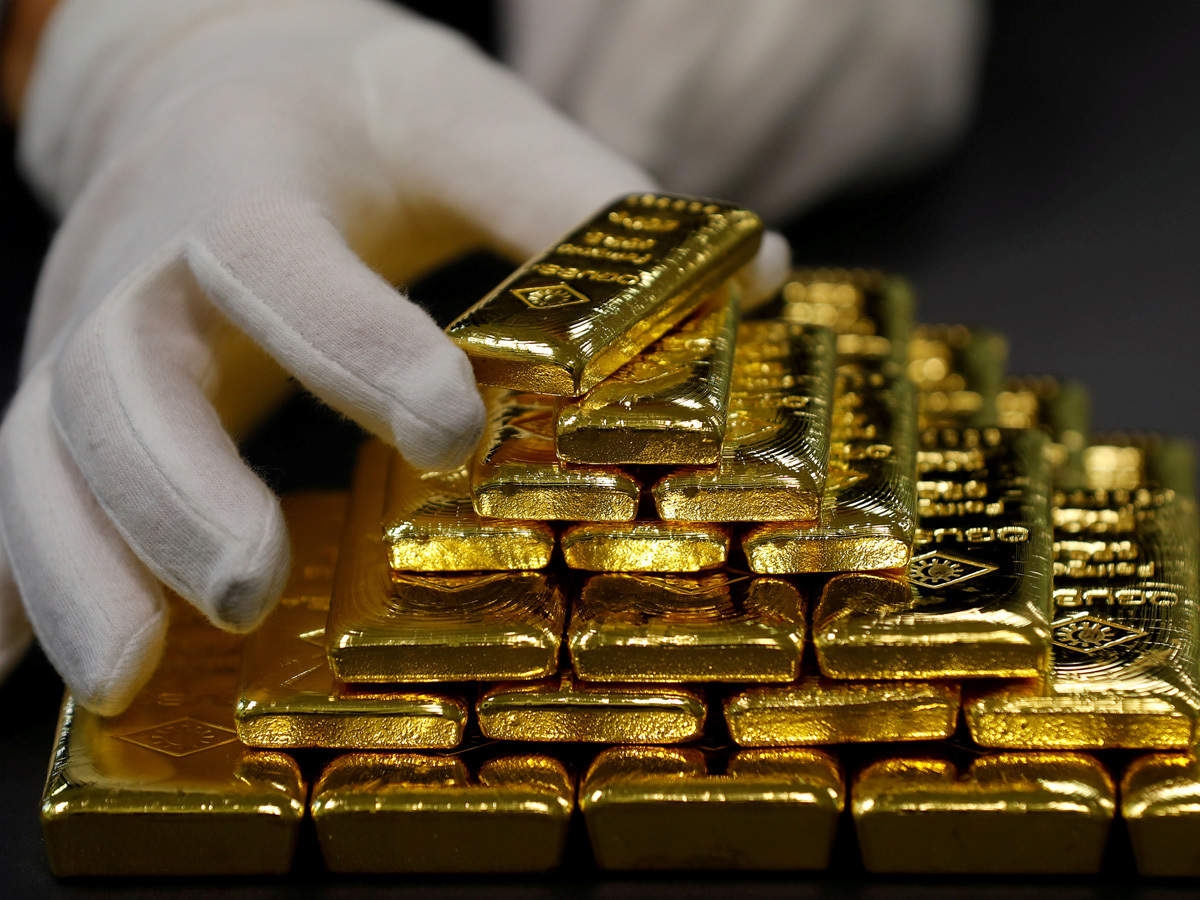 (Photo: Economic Times)
Gold prices attempted to move higher but ran into resistance near the 50-day moving average at 1,856. Short-term support is seen near the 10-day moving average at 1,834. Short-term momentum has turned positive as the fast stochastic generated a crossover buy signal. Medium-term negative momentum is decelerating as the MACD (moving average convergence divergence) histogram is printing in negative territory with a rising trajectory, which points to consolidation, FX Empire reported.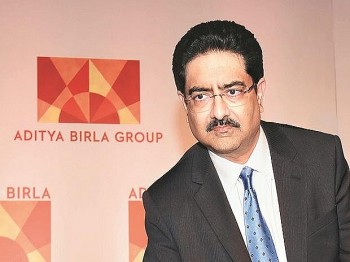 World
India is becoming more famous with many wealthy business billionaires, and the cumulative wealth of India's richest saw a rise of 50 percent in the year two of the pandemic, according to Forbes magazine. Take a look at these richest Indian billionaires in Asia and their huge net worth.