France's City Screens Film in Support Vietnam's AO/Dioxin Victims
"We don't give up the fight! Please join us!" That's the statement of Nicole Duchet Trampoglieri, president of the France-Vietnam Friendship Association in Choisy-le-Roi when calling on local people to attend a film screening and seminar to show support for Vietnamese victims of Agent Orange (a dioxin-powered herbicide).
A documentary was recently screened in Choisy-le-Roi, a city in the suburbs of France's Paris, to call for support for the victims of Agent Orange (AO)/dioxin in Vietnam, VNA reported Saturday.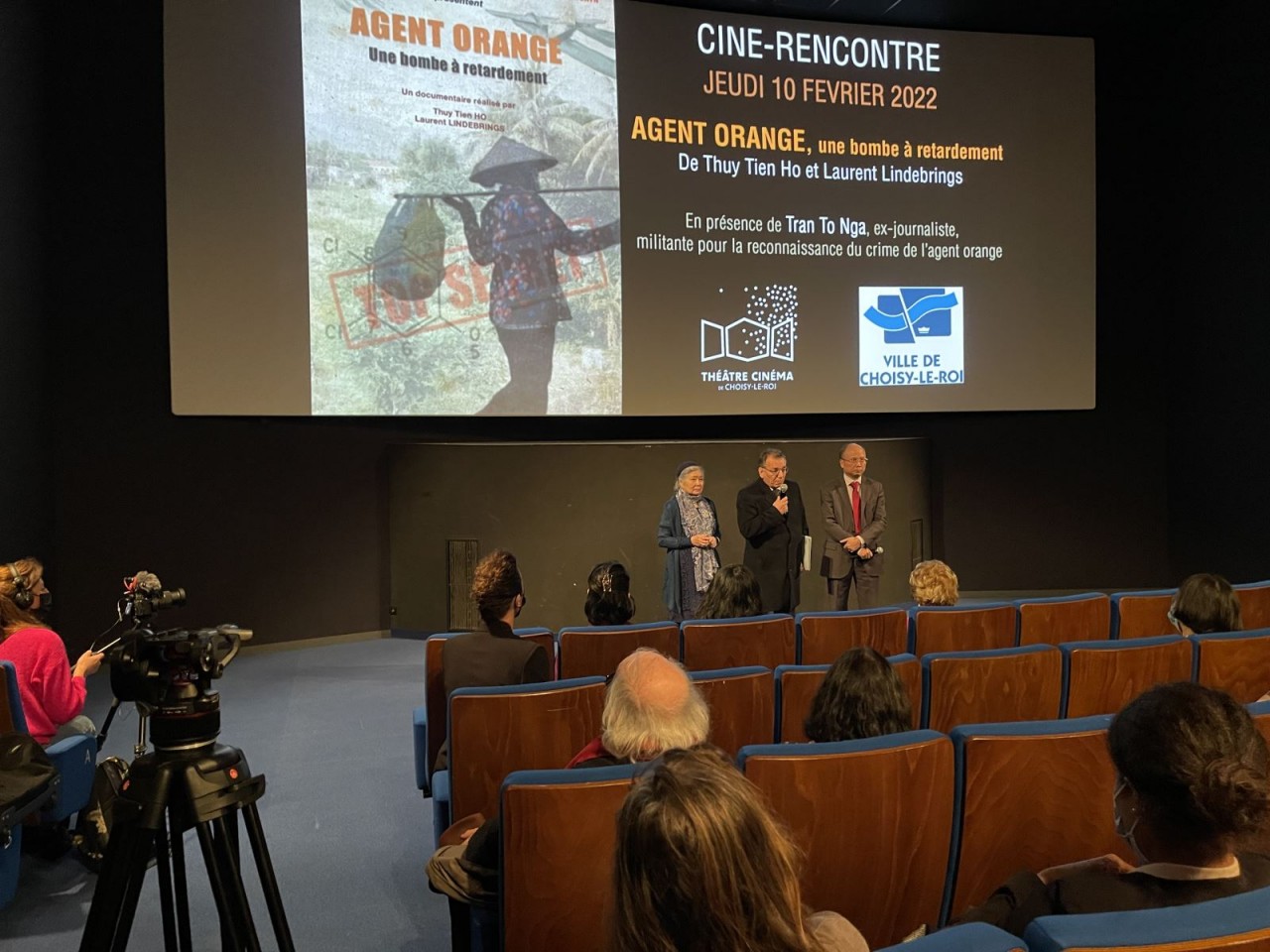 The film screening at Paul Eluard Theatre in Choisy-le-Roi city on February 10. Photo: VNA
The film, titled "Chat doc da cam - Qua bom no cham" (Agent Orange - A delayed-action bomb), was produced in 2013 under the direction of Ho Thuy Tien and Laurent Lindebrings. Screened at Paul Eluard Theatre, it attracted a large number of local residents.
In his remarks prior to the screening, Vietnamese Ambassador to France Dinh Toan Thang thanked the support of local residents and the France - Vietnam Friendship Association in Choisy-le-Roi for the Vietnamese people, especially AO/dioxin victims.
He stated the assistance and solidarity from international friends will help ease the pain suffered by the victims and enhance their determination in the fight for justice.
Following the screening, the audience joined in a talk with Tran To Nga, an 80-year-old Vietnamese-French woman and also an AO/dioxin victim, about the destructive toxin's impacts on human health and the environment.
According to Choisy-le-Roi Mayor Tonino Panetta, the film screening aimed to honour Nga's fight for justice and also demonstrated his city's support for her and other AO/dioxin victims in Vietnam
The official said he hopes through this event, locals would understand that war is not the only solution to problems, and that regardless of victory or loss, the result of every war is only disaster and to Vietnam, that disaster is AO/dioxin.
Nicole Duchet Trampoglieri, president of the France-Vietnam Friendship Association in Choisy-le-Roi, said the event was intended to introduce local people, especially young genenations, to a disaster they may not have known about and also is a move to support the lawsuit of Tran To Nga. "Although this lawsuit was unsuccessful, we continue to fight to call on the US government to be accountable to the Vietnamese victims," ​​she affirmed.
As a local branch of the France-Vietnamese Friendship Association, Choisy-le-Roi's branch has carried out many practical activities in recent years to support Vietnam in general, and the victims in particular. The association always strives to contribute to the voice of humanity about AO/dioxin and its consequences in Vietnam, calling on international organizations to help the Vietnamese government overcome the consequences of the war.
On this occasion, the France - Vietnam Friendship Association in Choisy-le-Roi called for both material and spiritual support for AO/dioxin victims in Vietnam and for solidarity with Nga in the lawsuit against the chemical companies that produced or supplied herbicides for the US army during wartime.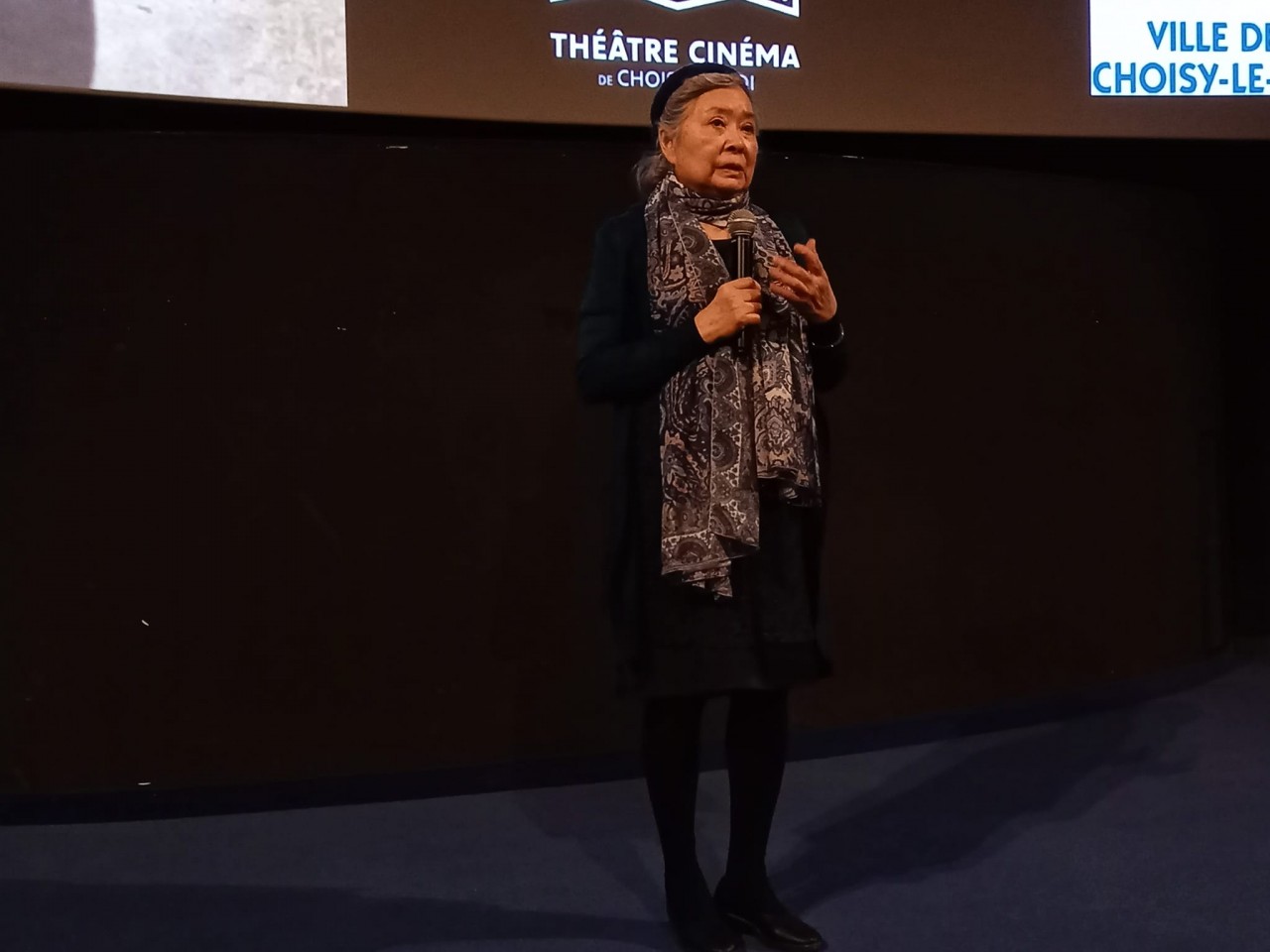 Vietnamese-French citizen Tran To Nga.
In 2014, Nga, who used to be a war correspondent in south Vietnam during wartime, sued the multinational companies, including Monsanto - Bayer, that produced or supplied herbicides for the US during the war in Vietnam.
On May 10, 2021, the Crown Court of Evry city in the suburbs of Paris rejected her lawsuit, citing it did not have jurisdiction to hear the case, a ruling that disappointed the Vietnamese and international public.
However, Nga and her lawyers decided to file an appeal, and the struggle for justice for AO/dioxin victims is still underway.
Sharing with the VNA reporter, Nga said that after the court rejected her lawsuit, a large number of international friends and lawyers expressed their unanimous support for her in the appeal and continued the lawsuit and this gave her more strength to continue the fight. The case about the consequences of AO/dioxin is becoming more and more known to the world and even now, it is the basis for green organizations around the world to fight for environmental protection.
Talking about her upcoming plans, she said that she would join French friends in calling for donations to build a number of vocational training centers for disabled children of AO/dioxin victims, first in the Central Highlands then some other difficult provinces, so that the children have jobs to live on their own.
"If continuing with the lawsuit is the last fight of my life, then building these centers will be the last dream I want to achieve," Nga said.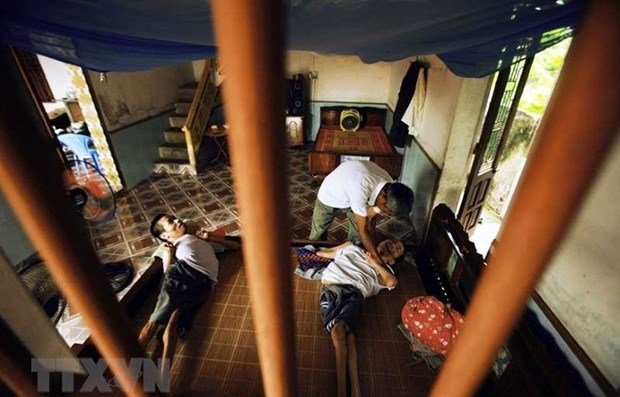 Millions of AO victims' descendants are living with deformities and diseases as a direct result of the chemical's effects.Photo: VNA
From 1961 to 1971, the US army sprayed 80 million litres of herbicides which contained about 400kg of dioxin - one of the most toxic substances, on Vietnam. Over the last 60 years, effects of this deadly chemical have still lingered in land, water, and many people's bodies. More than 4.8 million Vietnamese people are suffering from its consequences.
Every year, Vietnam reserves more than VND 10 trillion (over USD 440 million ) from its budget for providing aid and health care for AO/dioxin victims and for assisting the disadvantaged areas severely affected by the herbicides.
Tran To Nga graduated from university in Hanoi in 1966 and became a war correspondent for the Liberation News Agency. She worked in some of the most heavily AO/dioxin affected areas in southern Vietnam, such as Cu Chi, Ben Cat, and along the Ho Chi Minh Trail, ultimately being contaminated herself. She suffers from a number of acute diseases.
Of her three children, the first died of heart defects and the second suffers from a blood disease. A grandchild of Nga also suffers from AO-related illnesses.