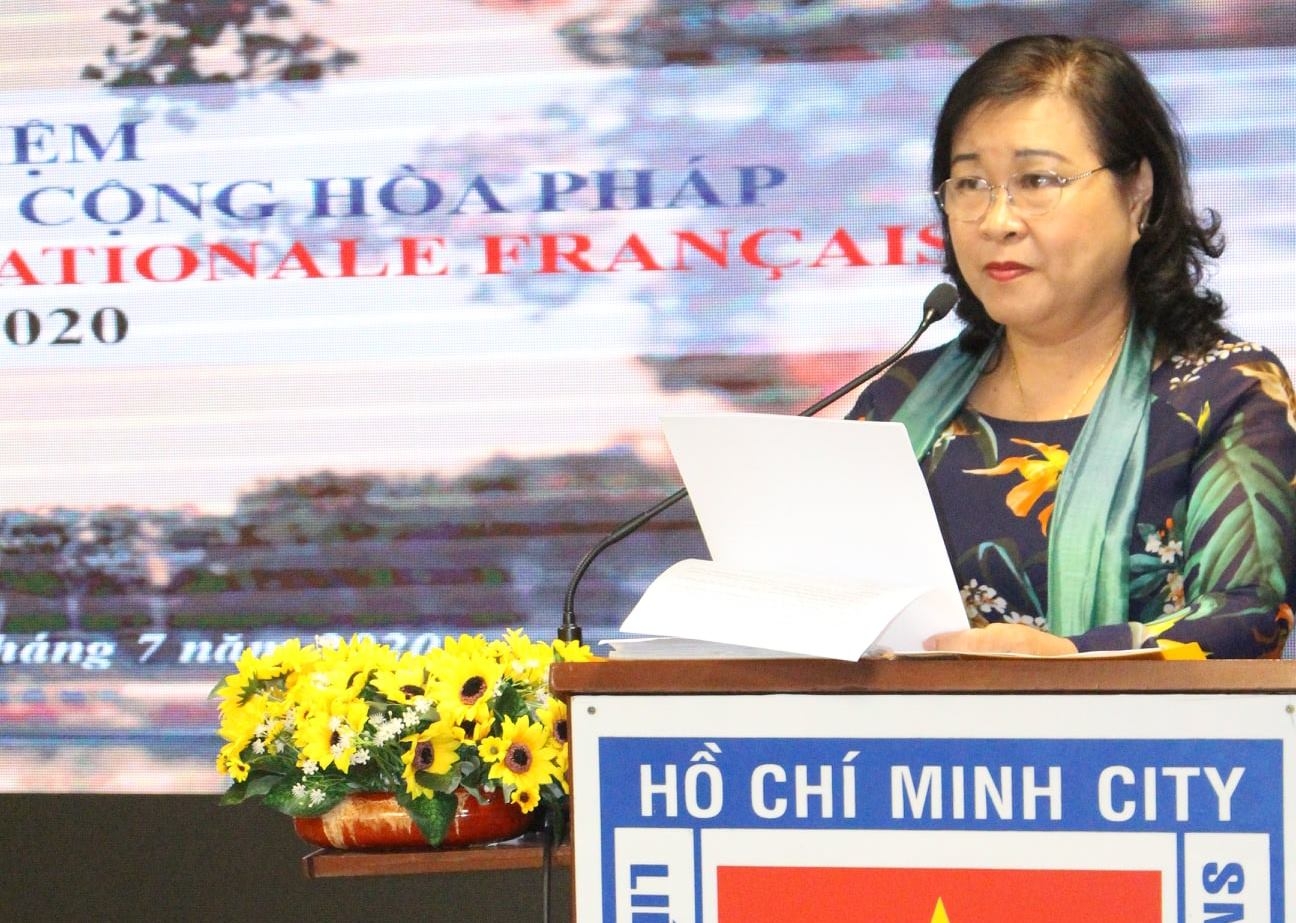 Chairwoman of the municipal VFFA Nguyen Thi Ngoc Dung. Source: HUFO
The Ho Chi Minh City Union of Friendship Organisations (HUFO) and the city's Vietnam-France Friendship Association on July 13 hosted a gathering to mark the 231st anniversary of French National Day (July 14, 1789).
The event saw participation from Vuong Duc Hoang Quan - HUFO Chairman; Nguyen Thi Ngoc Dung, President of the city's Vietnam-France Friendship Association; Vincent Floreani, French Consul General in Ho Chi Minh City and representatives from the friendship association along with the French community in the city.
Congratulating France on the day, Dung emphasise that the association has deployed a range of friendly and people-to-people exchanges in recent years, contributing to reinforcing and developing the bilateral strategic partnership.
Amid complicated developments regarding the novel coronavirus (COVID-19) pandemic in France, the association's central committee has so far donated 51,000 medical masks. It also donated another 25,750 medical and antibacterial masks to French people to prevent the spread of the disease.
Over the past three decade years, the Vietnam-France Friendship Association of HCM City has called for non-governmental organisations and foreign organisations to implement approximately 500 community development projects aimed at assisting disadvantaged people in 51 provinces and cities nationwide, with a total budget of over EUR 2.5 million (approximately USD 2.800).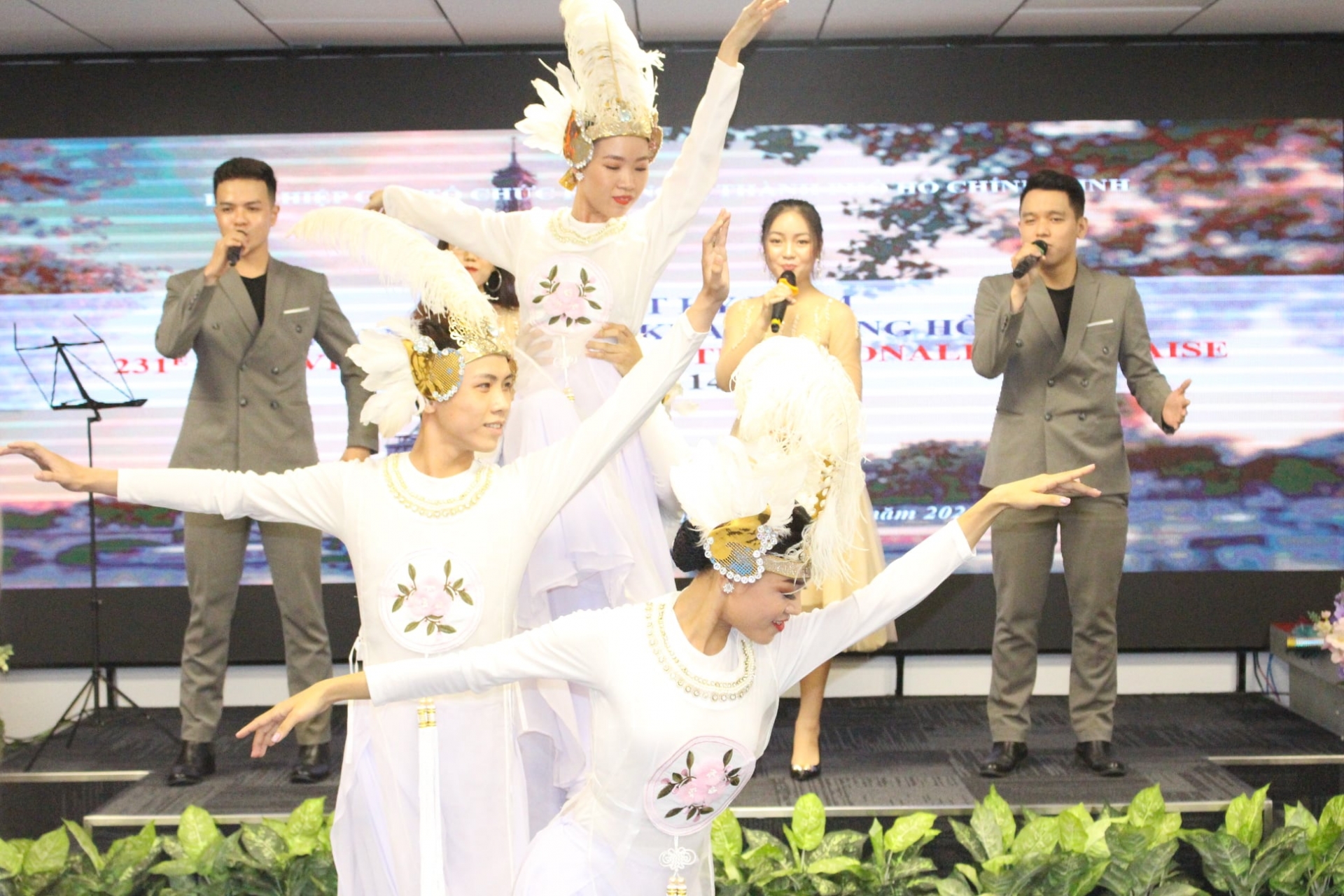 Art performance at the event.
Dung said the association along with HUFO, wants to cooperate with the French Consulate General in HCM City and the French community to organise people-to-people diplomacy, contributing to reinforcing and developing sound relations between the two peoples.
For his part, Vincent Floreani, French Consul General in HCM City, extended his thanks to friends based in the southern city for hosting ceremonies aimed at celebrating the French National Day and the Vietnamese Government and people, including organisations and people in HCM City, for sharing and supporting the French people in the fight against COVID-19.
He affirmed that the French Government and people attach great importance to promoting good relations with Vietnam, in particular the rapport between French localities and HCM City, highlighted the solidarity and friendship between the two countries which has been successfully manifested through the country's support to French citizens in their fight against the pandemic.
The diplomat pledged to work closely with the municipal VFFA to effectively launch cooperation programmes, promote relations, especially in education, culture, and science and technology to raise mutual understanding and bring practical benefits to both peoples.
On this occasion, HUFO also handed over letters of appreciation to organisations and individuals for their support given to French people in the fight against COVID-19./.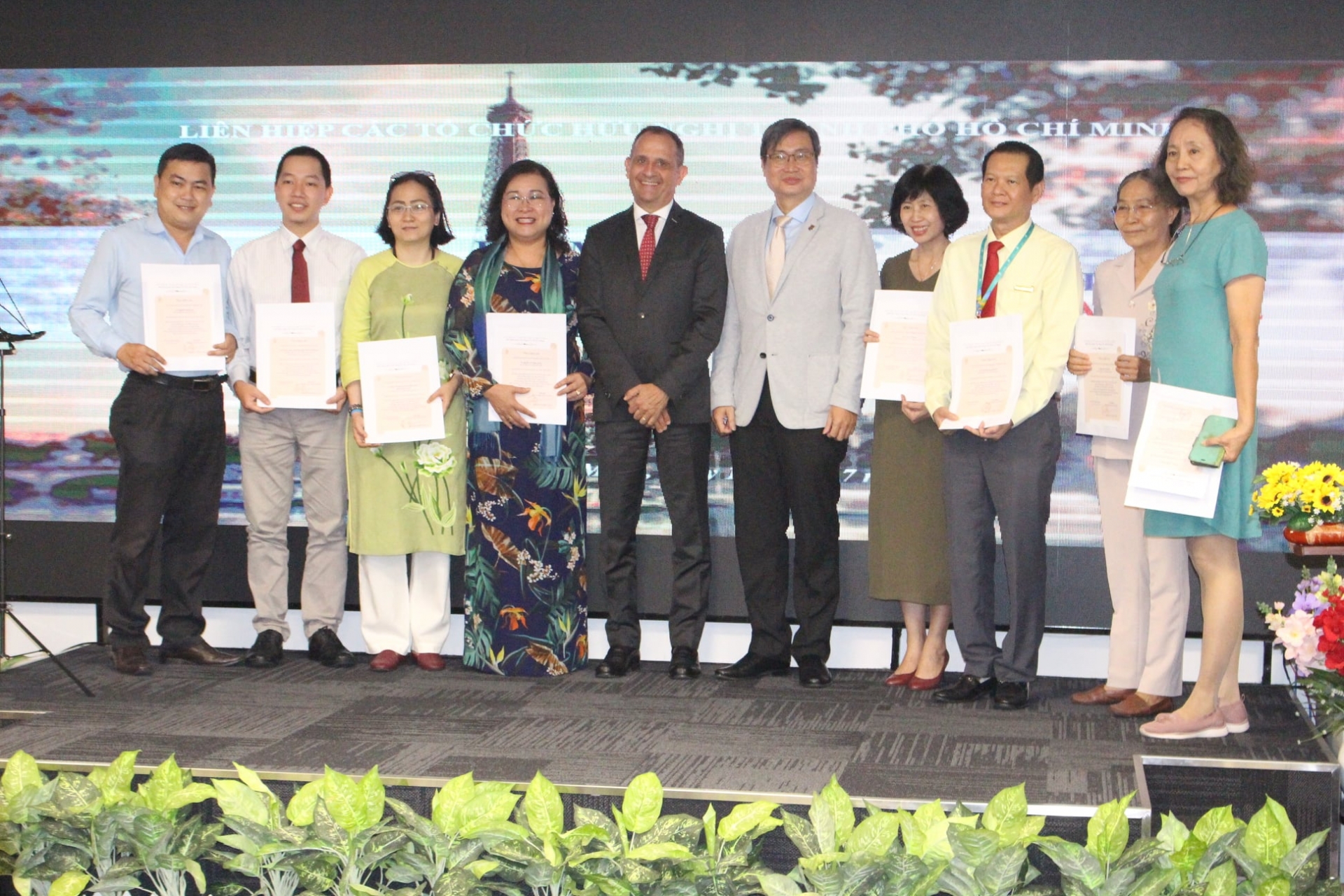 HUFO Chairman Vuong Duc Hoang Quan and Vincent Floreani, French Consul General in HCM City handed over letters of appreciation to organisations and individuals for their support given to the French people in the fight against COVID-19
Hannah Nguyen