Fruitful results of Vietnam-US cooperation in dioxin treatment
After more than one year,the treatment of dioxin at Bien Hoa airport in southern Dong Nai province, with a total budget of more than USD 390 million, has achieved great achievements.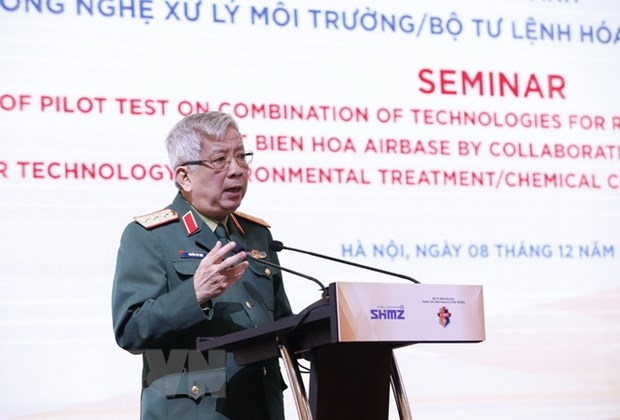 Deputy Minister of National Defence Sen. Lieut. Gen. Nguyen Chi Vinh. Photo: VNA
With joint efforts of Vietnam's authorised agencies and the US Agency for International Development (USAID), the treatment of dioxin at Bien Hoa Airbase has been creating a premise for Vietnam and the US to clean up over 500,000cu.m of soil and sediment.
The Bien Hoa Airbase, the former military base of the US in the war, is the the largest dioxin hotspot in Vietnam.
In 2016, the USAID and other Vietnamese authorities completed an assessment of dioxin contamination at Bien Hoa airport.
The results show that there are more than 52 ha with more than 500,000cu.m of soil and sediments contaminated with dioxin which need to be treated and disinfected. The volume of dioxin contaminated soil and sediment in this area is four times higher than the treated volume at the Da Nang airport.
After that, USAID signed an agreement with the Ministry of Defense of Vietnam, pledging to finance the treatment of dioxin contamination in the Bien Hoa Airbase area, using the treatment and containment methods used at the Da Nang airport.
The project to settle dioxin pollution in the Bien Hoa Airbase, launched in December 2019, will be implemented in 10 years with a total investment of USD 390 million.
The first phase has a capital of USD 180 million from non-refundable aid of the US Government and environmental funds from Vietnam's State budget.
To date, nearly 1,200cu.m of contaminated sediment has been moved to a concentrated treatment area, and more than 5,300sq.m of dioxin-contaminated land in a lake at Gate 2 detoxified and recovered, said Deputy Minister of National Defence Sen. Lieut. Gen. Nguyen Chi Vinh.
The treated area met the requirements of Vietnamese standards, ensuring safety of both people and the environment.
The dioxin treatment outcome is a foundation for the handing over of the land to Dong Nai authorities in the coming time. Another 7.2 hectares in the Bien Hoa Airbase has been handed over to the USAID for treatment and recovery to give land for projects in 2021.
The USAID said that in 2021, it will focus on treating dioxin in areas inside the airport, especially the Gate 2 area and the western part of the airport which are near residential areas.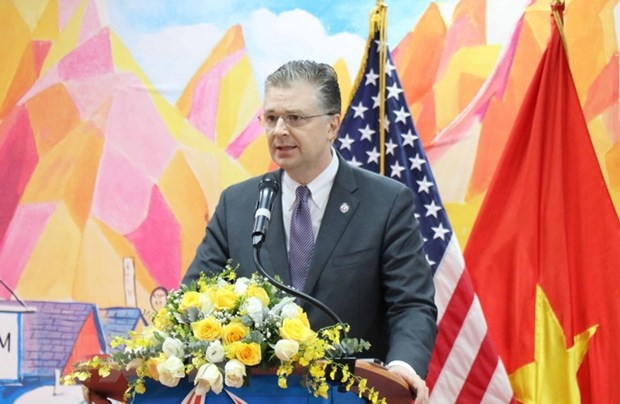 US Ambassador to Vietnam Daniel J Kritenbrink. Photo: VNA
According to Daniel J. Kritenbrink, Ambassador of the US in Vietnam, the Bien Hoa Airbase dioxin treatment project is a continuation of the successful cooperation project between Vietnam and the US in handling dioxin at Da Nang airport. This is also an event marking an important milestone in order to realize the content of the Joint Declaration of two sides' leaders.
The treatment of dioxin at Bien Hoa airport is a bright spot, proving the strong and effective cooperation between the two Governments, meeting the common aspirations of the people of the two countries.
The US troops sprayed some 80 million liters of toxic chemicals, 61 percent of which was Agent Orange and contained 366 kilos of dioxin, over nearly a quarter of southern Vietnam's total area from 1961 to 1971.
Figures show that 4.8 million Vietnamese people were exposed to AO/dioxin and about 3 million people became victims. Tens of thousands have died while millions of others have suffered from cancer and other incurable diseases as a consequence of exposure. Many of their offspring suffered birth deformities.
According to the Ministry of Defense, in order to overcome the consequences of toxic chemicals after the war, in addition to dioxin treatment at Bien Hoa airport, from 2019 to now, the USAID and the National Action Center for Toxic Chemicals and Environmental Treatment (NACCET) have surveyed and decided to invest in a project to support people with disabilities in Vietnam in eight priority provinces, including: Quang Binh, Binh Dinh, Thua Thien-Hue, Tay Ninh, Dong Nai. , Quang Tri, Kon Tum and Binh Phuoc.
The project will support and benefit approximately 100,000 people with disabilities and their families. Funding for the project implementation includes USD 65 million of non-refundable ODA capital of the US Government and VND 75 billion of Vietnamese counterpart fund.
Overcoming the war-left aftermath of toxic chemicals in the environment and humans is a difficult and long-term problem. In addition to Vietnam's efforts, the US Government also needs to increase support, contribute to thoroughly solving post-war problems, and bring the bilateral relations to a new height./.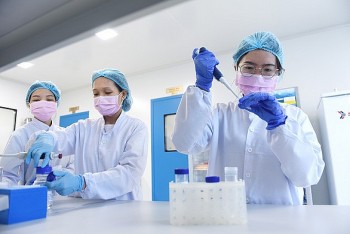 National
Vietnam News Today (October 17): Vietnam records 3,211 new local Covid cases; Vietnam's border guards take tougher actions against IUU fishing; National program for development of domestic vaccines adopted; HCMC to reopen inter-provincial tourism from next month.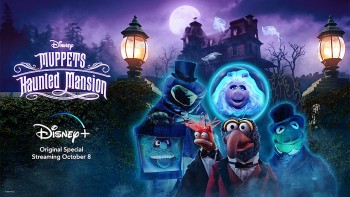 Handbook
Halloween is coming, and what is better than bing watching a good cartoon with your kids. This 10 new Halloween specials, special episodes, and series are kid-friendly spooky alternatives, and fresh-as-a-newly killed corpse in the post below.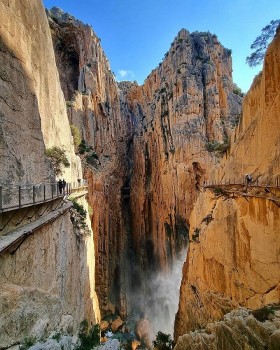 Travel
For people who are thrill seekers and love challenging themselves, this narrow, small walkway which was pinned along the steep walls of a narrow gorge in El Chorro in Spain, will give the visitors the best and most dangerous experience of a lifetime.