Gemini Monthly Love Horoscope: December 2021
Gemini Monthly Love Horoscope, December 2021: In terms of love life, this month is going to provide the natives born under the sign of the twins with the average results.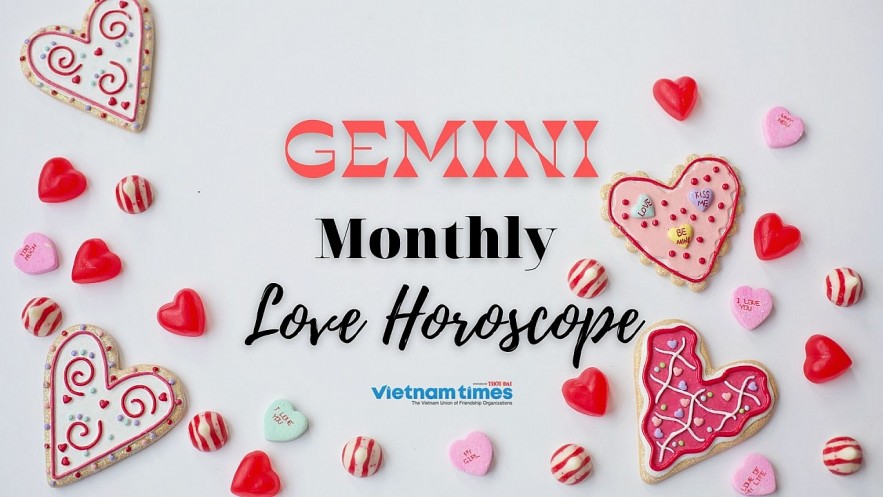 Gemini Monthly Love Horoscope December 2021. Photo: VNT.
Geminis' Love Style
Dynamic, intense, and with so many shifting parts to their personalities, Gemini love to date. Indeed, they consider dating a skill. Gemini are great at drawing first dates out of their shells, and they rarely have a "bad" date—because this optimism-infused sign will always finds something positive about the person they meet or the conversation they shared.
But even though dating is fun, it can be hard for Gemini to take the next step. While the Twins love the idea of love, they're also passionate about their own independence, and they want to make sure that they aren't giving anything up before taking the next step. And while Gemini is not dishonest, their ruling planet Mercury makes them especially adept at telling others what they want to hear—which some might perceive as leading people on.
Gemini are not bound by convention. If they find themselves partnering with someone is not the "type" that their friends or family would have expected, well, Gemini just does not care. Once in love, Gemini is not afraid to make their own rules (with their partner of course) about what the relationship looks like.
In bed, Gemini is dynamic, intense, and wants to experience as much as possible. Sensation play—think wax and ice—is a welcome try for a Gemini. And of course, the Twins can't resist contrasts, even in bed. Whether they're exploring quickies or all-day lovemaking marathons, taking the lead or being totally passive, or playing around with different roles and sensations during sex, a Gemini is never bored.
Geminis move quickly and don't like to be tied down, so it's important to keep things exciting and unpredictable in their love lives — flexibility and open-mindedness are valued qualities in Gemini's partner. They are constantly analyzing the world around them, so they appreciate being with someone who can indulge in their thought experiments and find sparkly moments within the mundane. Gemini's romantic traits include a love for variety and emphasis on talking through shared experiences, so be prepared to open up and stay on your toes. Because Geminis are so multi-faceted, some might be well-suited for open relationships — as they can easily maintain multiple meaningful connections at once.
The signs most compatible with Gemini are fellow air signs Libra and Aquarius, as well as fire signs Aries and Leo. If you want to impress a Gemini, pick a date location that's conducive to having long conversations. Be prepared to ask them thought-provoking questions, and be willing to give interesting answers, too. Geminis love to get to know new people and are turned on by intelligence.
Love life is not easy for an ever-changing twin personality. You possess more than one personality in you and hence, it is hard for you to find the one who is compatible with your dual personality. You are a mystery for yourself as well as for your partner. You do everything at a fast pace and hence keep your partners at their toes. You are not quick to commit but understand, appreciate, value your liberty, freedom, and independence. You catch the attention of others by your enchanting and intoxicating communication skills. You belong to an ever-changing group of people who commit and settle down in life at a later age. You love to talk and make long-term commitments usually after a series of affairs and marriage which ended very quickly. Your extreme inconsistency in your love life can bring frustration in your personal life. Your love life will be happy and happening only if your partner keeps it up with all kinds of personalities you possess.
Gemini Monthly Love and Relationship Horoscope
Gemini Love Horoscope
It's not a barrel of laughs when it comes to love, it's a little flat and calm, except that if you open yourself to others others will open up to you. The odds are on your side, so enjoy it. Around the 18th of December, your crazy charm acts and love reaches you, the exchanges are fruitful. Why not display your intentions directly?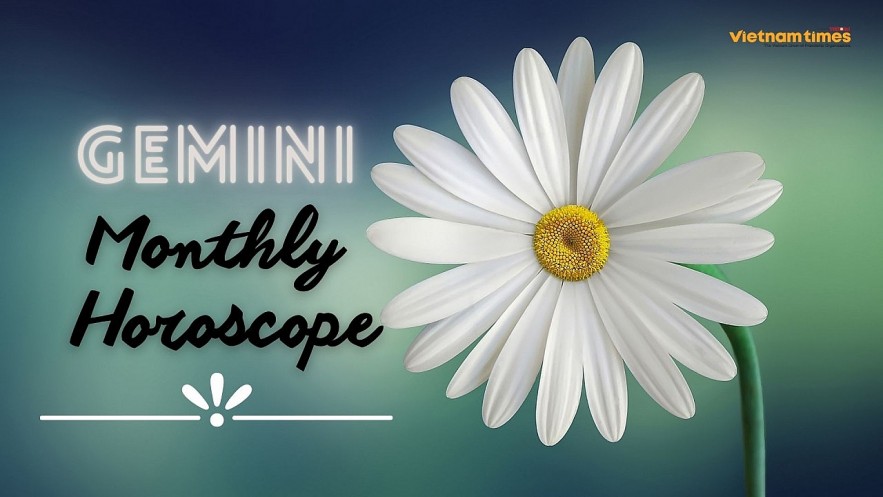 Gemini Horoscope December 2021. Photo: VNT.
After some small difficulties in your relationship, you move in better conditions. Your partner expresses themselves freely on the projects they have for your relationship, you agree with their ideas and you know their expectations. A romantic trip could even bring you closer. For this end of the year the bonds are tightening. From the 12th to the 19th you make interesting meetings. The period is favorable, it marks a turning point in your love life. Your sixth sense does not betray you, as soon as you catch a glimpse of your future love, you are not mistaken, you are sure that they are the one.
If you haven't fallen in love with anyone yet, then now is the time to do it. Soon you may experience a great deal of abject moodiness, and not much happiness, but it will be for a short period. You should not insult and argue with your relatives if you are not satisfied with their assessments towards you. Now is not the time for important decisions, show calmness and patience. Soon ahead, new horizons will be revealed, through which you'll receive high praise and respect. Analysis helps you reach the required standards in your relationships. Set out to rethink your plans for new activities if you consider them profitable for you. It is possible that during this period you are tempted to travel. Be foreseeing and equitable.
According to the horoscope, as far as love goes, expect calm and nothing big to happen. However, if you are more open, then many will come to you. You have that mood in which you want to take pleasure in who you are.
December 18 and the days before and after having your charm being expressed more, and you love reaching you, so the exchanges now should be the most fruitful. Don't hesitate to speak about your intentions. The love difficulties you have experienced in the past are going to change. Your other half talks freely and has projects that he or she wants to complete with you.
In the meantime, you love his or her ideas, not to mention you are acting as the perfect mate. If you go on a romantic trip together, then you two are going to be closer than ever. The year's end announces good adjustments. Between the 12th and the 19th, you're going to have the most interesting exchanges. This period marks good things in your romantic life. It's like your 6th sense is always right. The person you think it's right for you is indeed your soulmate.
In terms of love life, this month is going to provide the natives born under the sign of the twins with the average results. The start of the week will see the presence of Mars in your fifth house and venus fifth house lord in the "Paap Kartari" yoga, this is likely to bring some unprecedented challenges in your love life. Your rigidity and stubbornness are also going to play spoilsport and affect the relationships in a negative way.
As we proceed further in the month, the presence of Sun, Mercury in the seventh house and the movement of Venus in the eighth house will result in some ego clashes, lack of trust, insecurity which is going to bring problems, ups and downs in your love life. So, try and have open communication with your partner and show trust and faith in your partner, which will help you to strengthen the relationship between you and you're beloved.
As far as Married natives are concerned, things are heading in a positive direction for them, though the presence of malefic planets also will bring some differences at the start. But, the presence of the seventh house lord Jupiter in the house of fortune, will never let the matters slip out of your hands.
But, as astrosage reported, still you may have to pay attention to your partners' expectations and try to spend as much quality time with them as possible. Also, traveling with them to their favorite destinations, especially spiritual destinations will help to bring you both closer to each other.
December will be a month of love and passion for Gemini. Since you have mastered the preparations for Christmas, you can take a moment with your partner just for yourself. You will be engulfed by the desire for a warm hug that will fill you with love, and nothing else will matter at that moment. During this period, you will also be able to spread joy to everyone around you, so everyone will be happy to see you and want to spend time with you. But also think a little about yourself and treat yourself to peace and relaxation, say horoscope reported.
Gemini will not sit for a while in December. Venus, in the position of Capricorn, charges them with love and energy. You will always be worried about your loved ones, and you will be excellent hosts over the holidays. But you should realize that Christmas is mainly a holiday of well-being and treat yourself to that. Feel free to make a trip only with a partner and throw everything else behind your head. You will be romantic and passionate sexually, and your other half will appreciate it. However, failure to do so can have devastating consequences. But try not to succumb to negative thoughts.
Gemini Relationship Horoscope
According to pandit, this month, your family affairs are unlikely to have smooth sailing, since the configuration of stars facing you is none too favorable. You must pay extra attention to your children, since it is likely that they would be influenced in a negative manner which would make them undisciplined.
Their performance might also remain quite poor at studies and other activities. Supervise their affairs very closely, giving more time and energy to this. The family atmosphere may also be vitiated with strife and is a possibility of your relations with your maternal relatives deteriorating very fast. Do not be hasty or careless in your attitude towards your relatives.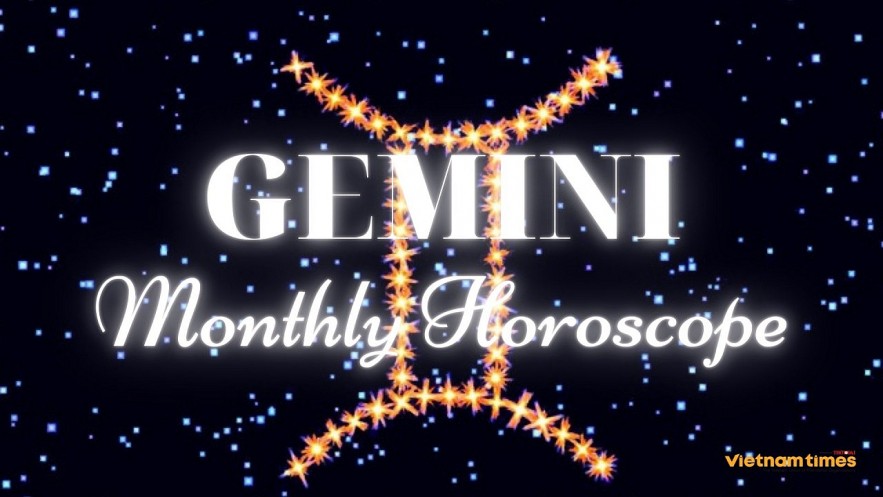 Gemini Monthly Horoscope December 2021. Photo: VNT
A month during which the affairs of your children would get bogged down in difficulties posing many problems for you since the stars are not very favorably disposed. The performance of most of the wards of you people would be below average.
Those studying any branch of accountancy may face a particularly difficult act of circumstances. Parents should encourage and help whenever necessary. Those sitting for competitive examinations should study hard and go in for extra coaching if they want to get through. Parents should closely monitor the progress of their wards.
Gemini, in terms of family life, as the eighth lord Saturn is directly aspecting your second house and fourth house lord Mercury will be transiting in your sixth house during the first week of the month, which is going to create some disruptions in the domestic environment.
The transit of Mercury of your fourth house Mercury in the seventh house may provide you with added comforts, luxuries and gains from your mother. You may also receive affection and from your father, also, you may plan a journey or short trip with your family to reconcile the differences that erupted during the first week. However, as Mercury is in the "Paap Kartari" Yoga, which indicates that the health of both the parents may remain a source of worry and anxiety for you.
Though, the movement of the Sun in the seventh house may provide benefits and success to your siblings, as they are likely to achieve success in their respective fields and career. Also, the position of Mars in your sixth house throughout the month is likely to provide you with gains and benefits from the maternal side of your family. This position of Mars also indicates friends will be there for you with their full support and cooperation throughout the month of December 2021.
Best Days Overall: 7, 8, 17, 18, 27, 28
Most Stressful Days Overall: 4, 10, 11, 24, 25, 31
Best Days for Love: 3, 4, 5, 6, 8, 9, 14, 15, 18, 24, 25, 28, 31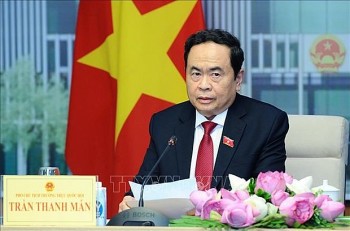 National
China's National People's Congress stands ready to work with Vietnam's National Assembly to play a positive role in carrying forward traditional friendship, enhancing political mutual trust, deepening practical cooperation, properly managing differences, and enhancing people-to-people ties