Gemini Horoscope January 2022: Monthly Predictions for Love, Financial, Career and Health
Gemini Horoscope January 2022: In this January, Gemini will be focused on themselves and their self-development. Avoid choosing the wrong people that will make you stop trusting others. Live your life with the right people.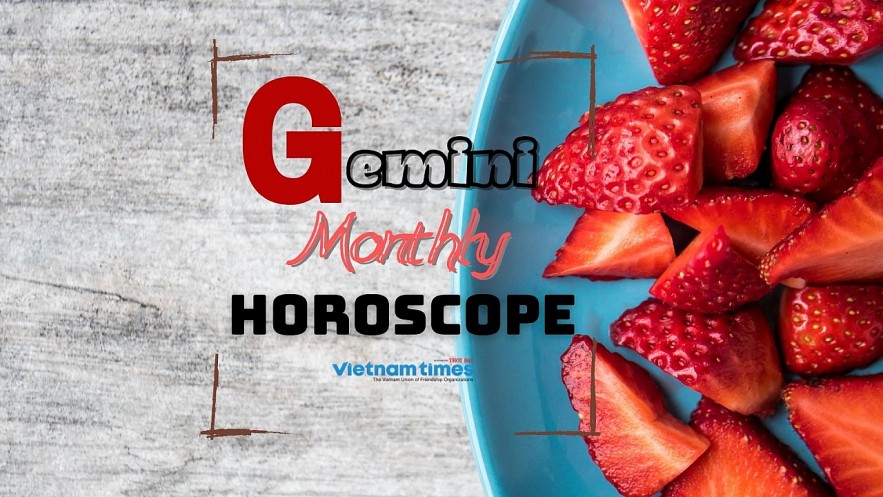 Gemini Monthly Horoscope January 2022. Photo: vietnamtimes.
Monthly Planetary Horoscope
January will challenge and shape your inherent skills of communication, as gotohoroscope reported. As a Gemini, you are ruled by Mercury- the planet of communication. Regardless of what form it may take, whether it's a written report or casual gossip, you thrive off of communication. You are a natural talker who enjoys the connection with other people that it inherently provides. However, the planetary shifts and transits this month will thoroughly challenge your preconceived notions about communication. Relying on your usual communication style will simply not cut it anymore. While this may have served you well in the past, the world around you has changed and you must adapt to continue to flourish. Luckily for Gemini, the mutable air sign, no one is more adept at accepting change than you are.
The new moon in Capricorn on January 2nd will inspire the first inkling of change. The new moon will inspire you to focus on personal growth and seek your full potential. You will be able to receive further clarity and insight into your own psyche. You may have an epiphany in this regard, but more likely than not, this personal growth will heighten your enthusiasm for life. However, it is important for you not to get too impulsive and overexcited- this will lead to many a mistake. Don't try to rush into things too quickly. Patience is a virtue, one that requires extra work on your part.
Starting on January 14th, Mercury will enter into retrograde. This transition will instill change and challenges to your character. Your usual routine may be interrupted. While you will not initially be too happy about this, you will gradually come to appreciate this intervention. Your past approach to life and work has become a bit stagnant. In order to continue to grow and thrive, change is much needed. While it may be easy to become frustrated when a lot of change occurs all at once, make sure to keep in mind that this strain is only temporary.
Mercury in retrograde will also be an amazing time for you to expand your own personal creativity and intelligence. Mercury retrograde has a reputation for being a difficult time of forced change. However, there are several upsides to this transit as well. You will feel incredibly inspired, even by the most mundane of things. You will also be able to connect with past friendships and revive bonds you thought were long gone. These reinstated relationships will also inspire you to reflect on your current friendships and other relationships.
As a Gemini that is ruled by Mercury, the transit of Mercury retrograde will be particularly impactful for you this month. Make sure to take time to balance the extreme lows and highs that come along with Mercury retrograde.
Unfortunately, January will be a tense month for romantic endeavors for you. The ruler of love, Venus, is going to be in a rather strained aspect. Until the 29th of the month, Venus will be in retrograde, making it especially difficult to sustain new relationships. If you are entering into a new relationship during this time, you have been warned. Instead of starting something new, focus your energies on strengthening the bonds and relationships you already have. This will create a surprising, but much deeper connection.
As the sun changes from Capricorn to Aquarius on January 19th, you will be faced with changes to your professional life. Luckily for you, the majority of these changes will be a welcome surprise. As the Aquarius season begins, you will enter into an era of professional development and growth. The creativity that comes along with the Aquarius season will spark new ideas and provide you with some much needed inspiration. You are an individual that requires passion in your work.
Communication will become increasingly difficult as the month continues on. Eventually, it will come to a head on the 22nd when the Moon in Virgo squares Mars in Sagittarius. Emotions will be especially high during this time. This Mars aspect can create heightened passion and anger, giving way to several unnecessary conflicts. Emotions will rule your judgement during this time- a relative rarity for Geminis. Thankfully, this is a short transit.
As January comes to a close, Mercury will enter into Capricorn. Specifically, the moon in Capricorn will be in conjunction with Mercury in Capricorn on the 30th. This plethora of Capricorn influence will further illuminate your need for change. You will be inspired to resolve issues and conflicts that you have long been ignoring. While it may seem like a long time coming, be careful to not rush into any solutions that you might regret. Some self-reflection during this time will be especially useful. Take some time to journal, meditate, or any other way to release any lingering stress or pressure you may have.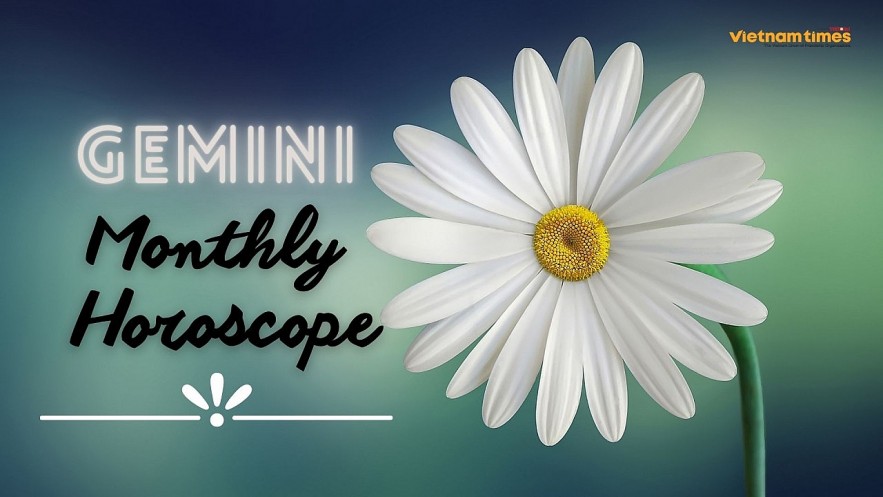 Gemini Horoscope January 2022. Photo: vietnamtimes.
Gemini Monthly Horoscope
Not every day will be a good day. But you have to live anyway. Your personality matters how you live each day of your life. Gemini's horoscope for 2022 reminds you that life is not always fair all the time. You might not get all the love you need, but you should love anyway.
This month you are struggling with your great ideas and great speeches. Good, you have a public and whatever your industry you will be unanimous. Alas, every coin has two sides: you hardly support the slow pace and you'll have to force yourself to maintain an Olympian calm. Although you resist the contradiction, you manage to think and action. Especially on the 4th and 5th of the month, where we could find you great. Anyway, you continue to bet on humor and against all odds you know how to remain Zen in all circumstances, in front of anyone. Trust the solution you expect is nearby, it will appear when you least expect it.
Spiritual Gemini should not spend too much time reflecting and thinking about the meaning of the world. Stars advise them to focus on everyday matters, professional and family life. Professional prosperity and interests await you.
The material sphere will suffer a bit because of Mars, which will be very disadvantageous, but you will not lose confidence that you can afford everything you and your family need. You can even afford some small pleasures. The feelings will be idyllic.
People in relationships will give their partner affection and care. It will come naturally to them. Spouses will be real support for each other, children will also feel comfortable with them, which will be influenced by their lively relationship full of everyday joy.
In January 2022, you will enjoy great health and perfect well-being. You do not lack energy and strength until the end of the month. Your vitality will have a positive effect on your appearance, the condition of your hair and nails. Keep it up.
It is possible that you will come to the conclusion that you lack freedom and expression. Therefore, do everything possible to make your thoughts come true. The first half of the month will convince you how important a person is to you, who is next to you and what he says. Therefore, it should be your duty to let her know that she is truly a special person. You will see how much the mood will improve then. In the middle of the month, start approaching specific tasks more in terms of mathematics. Look for a person who will have the same experiences as you. Then you will quickly find a common language, which will help you solve any problems. End the month entirely devoted to the implementation of your interests, especially when your dream is to write, study, communicate with others or even start a new stage in your life. You will stand out with a huge amount of creative energy and creativity, so do everything you can to avoid wasting it.
January 2022 Horoscope predicts that love life will be both romantic as well as sensual due to the combined influences of Mars and Venus this month. Sun will also brighten relationships during the first half of the month. You can expect a lot of passion and a pregnancy also. Avoid bringing your professional commitments home to spoil the party. Single persons will have the support of both Venus and Mars in your efforts to stitch a love relationship. Look around for partners in your social contacts.
Gemini Monthly Love Horoscope
Gemini horoscope for January 2022 foretells that you need to keep tabs on people that make sure you are okay. It does not matter what sex they are. What matters is that they are good to you. When someone is special to you, then that is a relationship worth keeping. Find someone that you can love and share good moments with all the time. Have relationships with people that can be honest with you. Gemini zodiac 2022 tells you not to tolerate friends who are only out to spread lies about others. You should celebrate a Gemini birthday with your loved ones. Make good memories with people who are happy to be around you.
You may become very inclined with spending time with your spouse and improving things with your partner, and will pay particular attention to your past mistakes as you do not want to repeat them. You can improve your relationships this month but must be careful as Venus will be transiting your 6th house. You may find it hard to convince and attract your better half. Jupiter, the planet of your destiny, will be placed in 7th house with Saturn and Sun, making you work hard towards making your relationships work and you may want to please your spouse by buying a furniture at home and getting a gift.
Stars are not very much encouraging and be ready to face discord and bitterness in the family environment. You have to be highly diplomatic in dealing with relatives and try to avoid all conflicts. However, children will excel in their studies. Those who are creatively inclined will do well in their fields and make excellent progress. Relationships with children will be friendly and the achievements of children will light up the family atmosphere.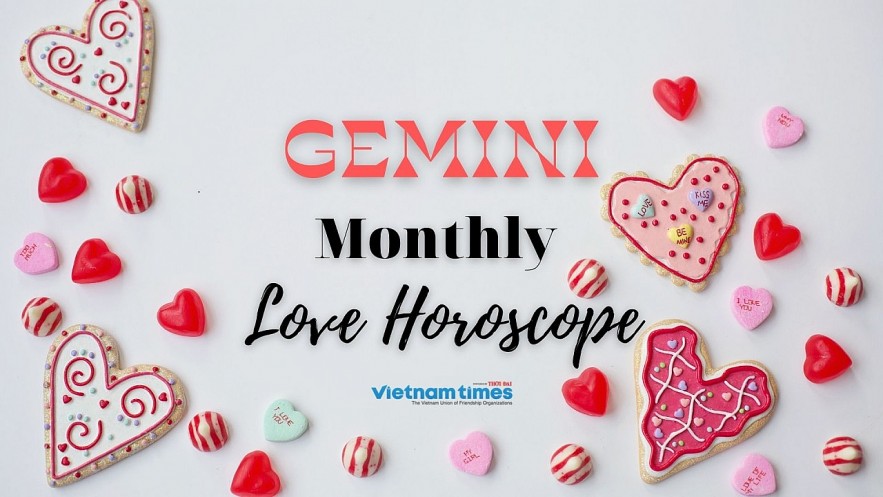 Gemini Monthly Love Horoscope January 2022. Photo: vietnamtimes.
Your family needs you. 2022 monthly horoscope predicts that you are going to be an important pillar for your family. You should not only be good to your spouse during pregnancy but all the time. To have a baby should be one thing that brings you close to your family this month. Put up good projects for your family. A monthly or yearly review will show you how good it is to invest in your family. 2022 astrology prediction foretells good prospects for your family business.
There is very little of a cheerful nature in the augury from the stars this month, in so far as your family welfare is concerned. Some of you would face serious problems in your relations with female members of the family, particularly your wife. You must not blunder into squabbles and petty fights since these could assume serious proportions.
You should handle the situation with a certain amount of skill and tact. Financially, you all may not do too well, necessitating careful planning of expenses, well in advance. Children would add to your problems, and their affairs should be carefully scrutinized giving this much time and energy.
Nothing particularly cheerful about the augury from the stars in so far as the prospects for your children are concerned this month. There is a possibility that the behaviour of the wards of some of you may be quite bad, particularly their behaviour towards their mother. Firm intervention may be necessary in some cases.
Those appearing for competitive examinations should study hard and go in for extra coaching, since this might be very necessary for success. The performance of most of them would in any case not be very creditable, and here again, extra tuition and hard work may be necessary.
Gemini Monthly Money Horoscope
On the finance side, it's the same thing. Before embarking on an expense, check that you are really getting a good business or that you have enough cash in your account. Stop spending your finances on stuff you do not need. January astrology 2022 foretells that you should distinguish wants from needs to avoid spending on unnecessary items. Avoid buying a car just because most in your circle of friends already have cars. The finance horoscope for 2022 encourages you to prioritize your needs in your budgeting.
Nothing very favourable, about your financial prospects this month according to the stars. Those having interstate commercial transactions and overseas trade relations would have to face rough weather. In fact, most of you would have to struggle quite a bit to achieve expected gains, and even then you are unlikely to achieve much success.
The climate would not be ripe for investment and the launching of new ventures. These are likely to get stuck up. Further, any pending loan applications with banks or financial institutions would not have much chance of approval. This is not a favourable period for you, and therefore, it could be best to maintain a low profile till the adverse period is over.
Gemini Finance Horoscope for the month of January 2022 predicts a rather tough time on the financial front. Businessmen and traders will have a lean period and will find it tough to meet their expenses. Hardly any money will be left for starting new projects or investments. Existing projects fail to move ahead.
The finances can bring some challenges to you this month especially since your spouse related expenses can increase and unwanted expenses can happen when Venus is in your 6th house. You can benefit if you carefully assess your expenses and investments and can think of new ways of cutting down expenditures. This may bring gradual and further improvements in your finances. You may have to be careful when Venus, your 4th and 11th House Lord stays in 6th house until end of January 2022. Be careful while lending money to your friends or relatives and don't get into any debts now.
Gemini Monthly Career Horoscope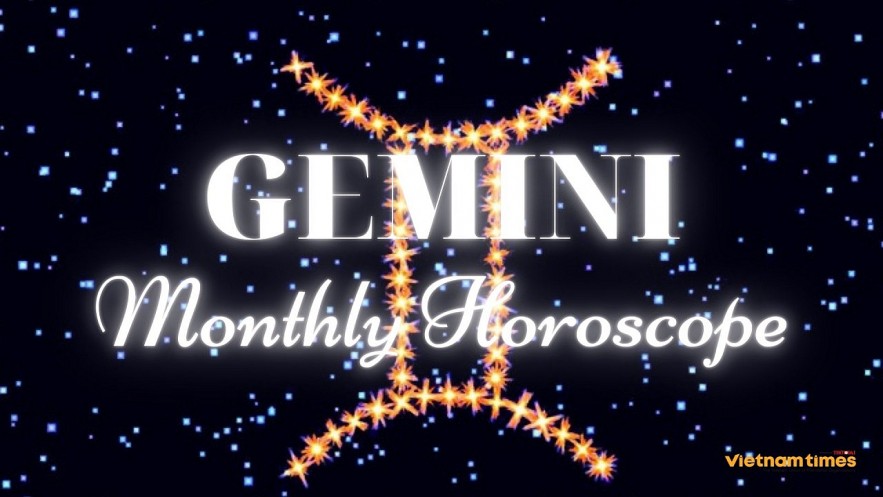 Gemini Monthly Horoscope January 2022. Photo: vietnamtimes.
Gemini career January 2022 star sign predicts new engagements in your career this month. You will meet new people at work this month, who will teach you new techniques. Always be ready to learn new things. Ask for clarification where you find it difficult to understand. With a clear focus and hard work, you will achieve all your goals in this 2022 Mercury retrograde.
The coming month is quite good for your career prospects. You may look forward to reaping expecting gains, though the effort put in by you would have to be much more than normal. Travel of short duration would also help in bettering your prospects. The working climate would also be quite pleasant with no trace of conflict. This would make work a pleasure, giving you much satisfaction.
This month beware because you are going in all directions. This may have worked for you before, but this month it could play a bad trick on you. So, if opportunities arise, take it upon yourself and be rational. Before you start, take the time to check that you are making the right choice. Take a break and think about its long-term consequences.
Further, there are good chances of some female associate or colleague doing you an important favour, which would boost your career prospects. Overall a pleasant and useful month, during which you should achieve success in your pursuits.
This month can be called a great month regarding your career especially if you are into business of your own or are doing business with your spouse as a business partner. You will find yourself going on many work travels and will smile as they may yield the results that you desire. You can gain by listening to your elders at home. You can also gain by listening to your spouse, who can positively advice you on business expansion.
Your endeavours to pursue your education are unlikely to have smooth sailing this month, since the stars are far from favourably placed. Most of you would be negatively influenced in a manner that would make you self-assertive and headstrong in your behaviour. This would make learning a difficult task. Therefore, you must exercise restraint and keep control over such tendencies.
Those pursuing the arts are in for a very difficult time. They would have to work very hard for their objectives. Those sitting for competitive examinations should go in for extra coaching, since this would be quite necessary in these kind of circumstances.
Partnership business may be rewarding this month. But it is is advisable to think carefully before signing any contract. Saturn, your 7th and 8th Lord is with Jupiter, your 6th and 9th Lord, and also with Sun, your 2nd lord, so this can give good results and destiny. You can get some business partnership deals from foreign countries but you must be careful otherwise you can be get into trouble with the law as Saturn-Sun are together and can also cause some ego related issues even with Jupiter mediating them as a mentor.
Gemini Monthly Health Horoscope
Create time to persuade your hobby. January 2022 horoscope for Gemini zodiac sign encourages you to do something fun like dancing, playing tennis, or cooking. Choose something that makes you spend time with yourself and makes your inner self happy. This will keep you healthy and happy. If you do not have a hobby, try creating one.
According to pandit, this month the stars are not in a mood to bless your health, forcing you to steel yourself to face a somewhat problematic situation. First and most important is the fact that you must guard against over-exertion. This could take a heavy toll on your system. The trick would be to set a moderate schedule for yourself in which your normal activities are carried out in full, and yet no undue strain is put on the system.
If you do this properly, a major part of your problems would be solved. There are some grounds for apprehensions about nervous disorders. But here again, a restorative in conjunction with some simple yogic exercises, or even a morning walk would go a long way in getting over such a difficulty.
2022 monthly horoscope for Gemini zodiac sign forecasts suggest exceptional health. All chronic ailments will take a breather and your mood will be joyful. However, do not neglect your diet and exercise regimes to stay fit. Relaxation methods such as meditation will add to your mental well-being.
Important numbers: 1, 3, 12
January important dates: 1, 4, 6, 23, 25
Gemini special note:
"In the near future, financial matters will be at a very good level. It is a very good time to invest and multiply capital. Do not be afraid of bold decisions."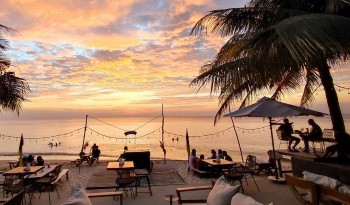 National
Vietnam News Today (Jan. 27): Vietnam confirms 15,885 local cases; Vietnam among top 20 World's Best Places to Retire in 2022; HCM City continues with vaccination during Lunar New Year festival; Vietnam enjoys trade surplus from 54 export markets globally.