India-funded irrigation project in northern mountainous province inaugurated
Marking another concrete outcome in India's long-standing development partnership with Vietnam, an irrigation project, built at a total cost of VND 2.2 billion (USD nearly 100,000), was inaugurated in Nghia Lo town of the northern mountainous province of Yen Bai on Hanoi Liberation Day (Oct 10).
At the inaugurating ceremony. Source: Indian embassy
The project, involving a 2.1 km long in-field canal, was implemented under Government of India's Quick Impact Project (QIP) programme and completed in a short span of six months with an Indian grant assistance of USD 50,000.
It is providing irrigation for 70 hectares of farmland and bringing direct benefits to over 250 households in the locality. With an year-long availability of water due to the the new irrigation system, the farmers in Nghia Lo area can now have two crops per year instead of the earlier one crop only, significantly raising their incomes.
Speaking at the inauguration ceremony at Nghia Lo, Indian Ambassador to Vietnam Pranay Verma said the aid is part of the traditional cooperation between the Indian Government and Yen Bai provinces.
He then underlined the people-centric nature of India's development cooperation with Vietnam and identified agriculture as one of the most important foundations for the socio-economic development of both countries.
The diplomat also highlighted a number of recent transformative measures taken by Government of India to strengthen India's farm sector and raise farmers' income through Aatma Nirbhar Krishi (farmer sustenance) strategy.
For her part, Vice Chairwoman of the provincial People's Committee Vu Thi Hien Hanh thanked the Indian Government for the help and asked for more development cooperation programmes between the two sides.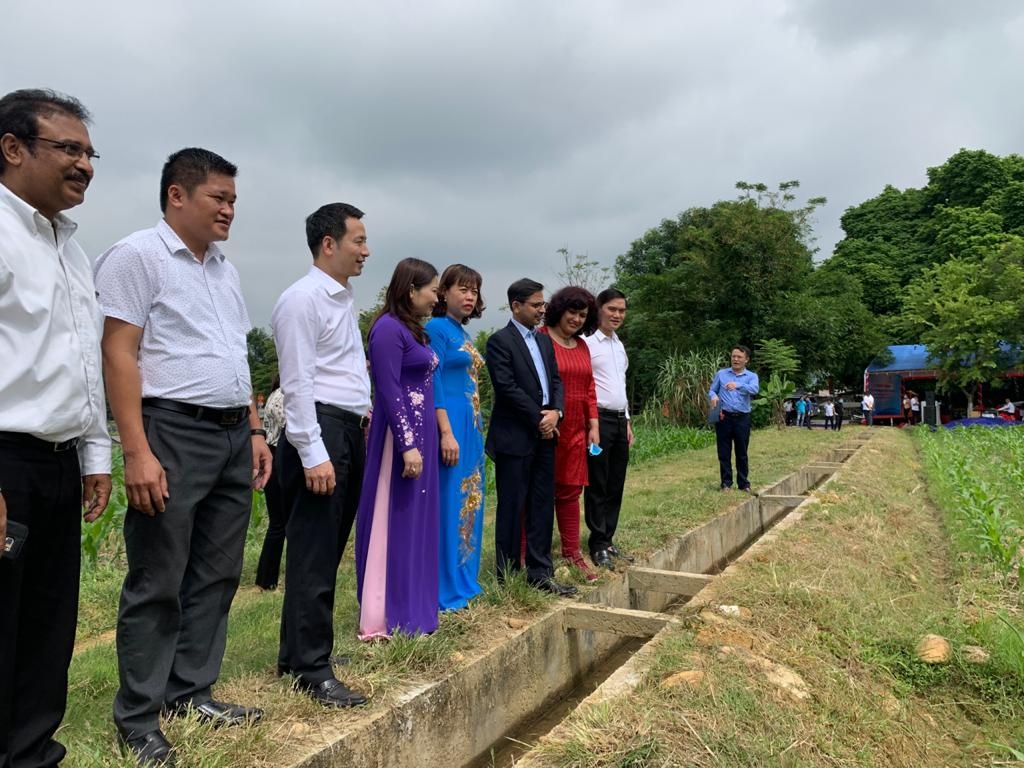 Completed in March this year, the system ensures water for 75 ha of rice and food crops in three communes. Source: Indian embassy
India has a Revolving Fund with an annual contribution of USD 250,000 for Quick Impact Projects in Vietnam for development of community infrastructure under the Mekong Ganga Cooperation framework. A total of 12 QIPs for implementation in Vietnam have been approved by the Government of India, including seven QIPs in water resource management in Mekong Delta region and five QIPs related to construction of educational infrastructure in Vietnam.
The QIPs mostly cover upgradation of physical infrastructure such as roads, local community centres, social infrastructure such as in the education, health, sanitation or community development sectors. The short gestation projects are aimed to directly benefit locals, with immediate and visible results.
Earlier, in June, Ambassador Pranay Verma and Party Secretary of Phu Yen province Huynh Tan Viet jointly inaugurated an overpass bridge at Tan Long village, Xuan Son Nam commune, Dong Xuan district of Phu Yen, constructed with Government of India's grant assistance of USD 50,000 under QIP programme.
The project was completed within a short span of three months and is helping to connect the two communes of Xuan Son Bac and Xuan Son Nam of Dong Xuan District, which were earlier regularly disconnected during the rainy season./.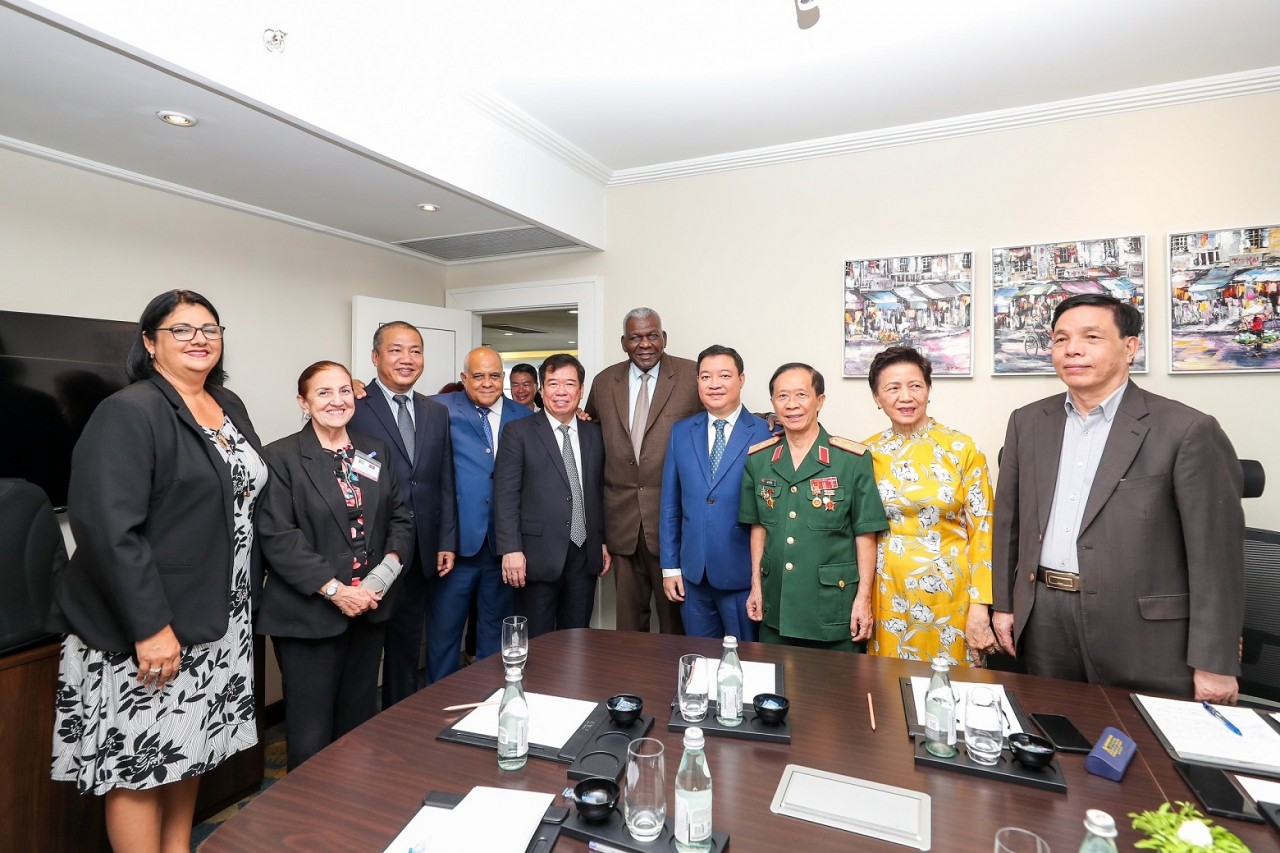 Friendship
President of the National Assembly of People's Power of Cuba Esteban Lazo Hernandez emphasized that Vietnam - Cuba is always united and faithful because they are one family.
September 27, 2023 | 15:11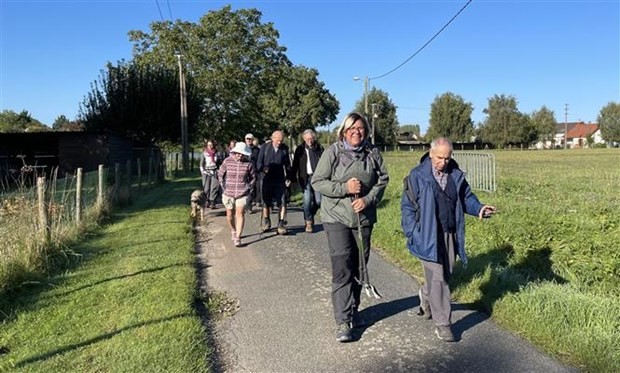 Friendship
The Children's Walk For Hope is a virtual event that will be held globally recently.
September 27, 2023 | 14:54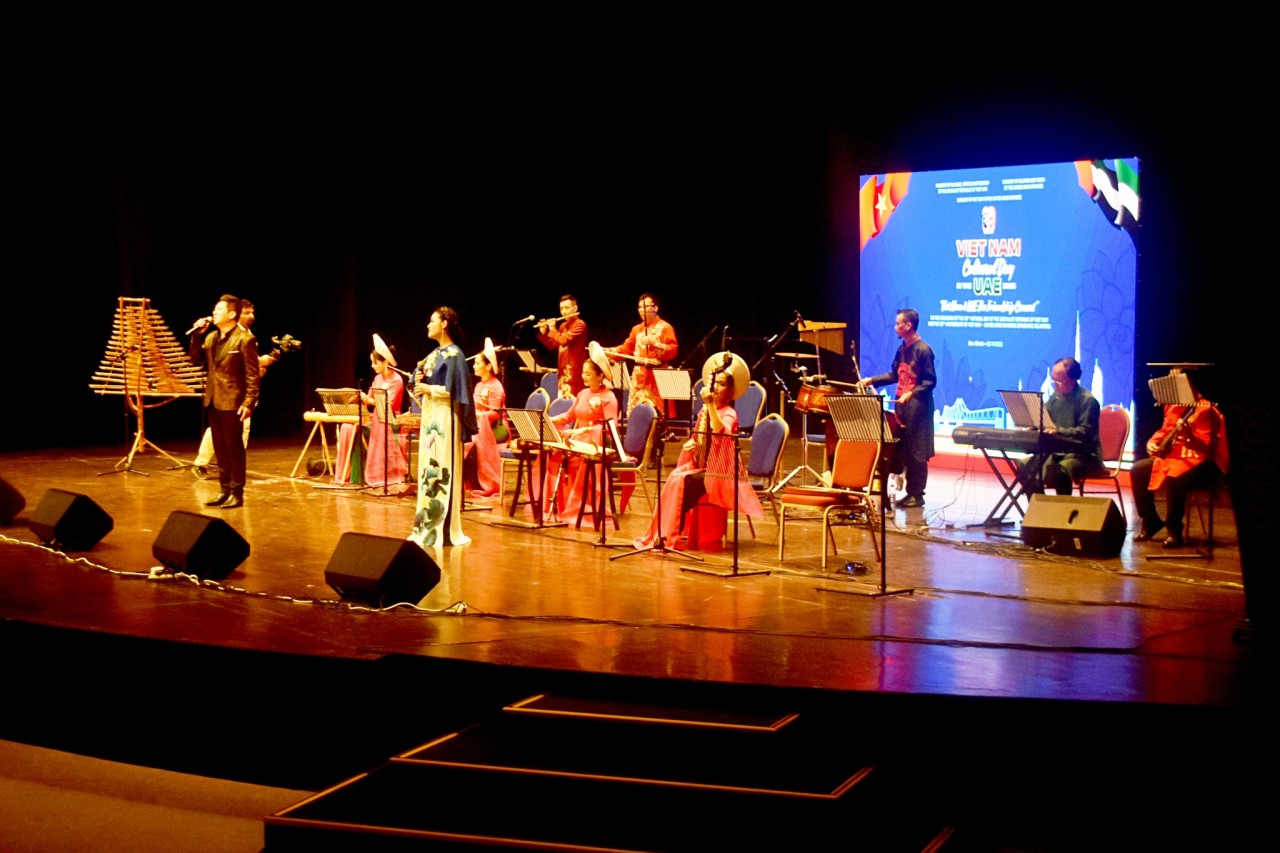 Friendship
A special art performance was held in the capital Abu Dhabi, gathering leading artists from Vietnam and the United Arab Emirates (UAE).
September 27, 2023 | 14:01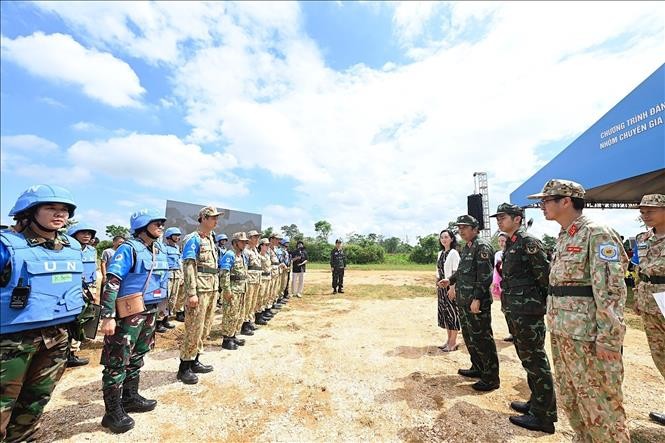 Friendship
Japan and representatives of State members of ASEAN Defence Ministers' Meeting Plus (ADMM-Plus) valued the preparations of Vietnam in hosting the Competency Evaluation Program for Prospective UN Peacekeepers (CEPPP) as well as outcomes of the program.
September 27, 2023 | 07:53