Ghenh Da Dia in South-Central Coast recognized as "special national site"
Ghenh Da Dia (Da Dia Reef) in the South Central Province of Phu Yen has recently been recognized as a "special national site".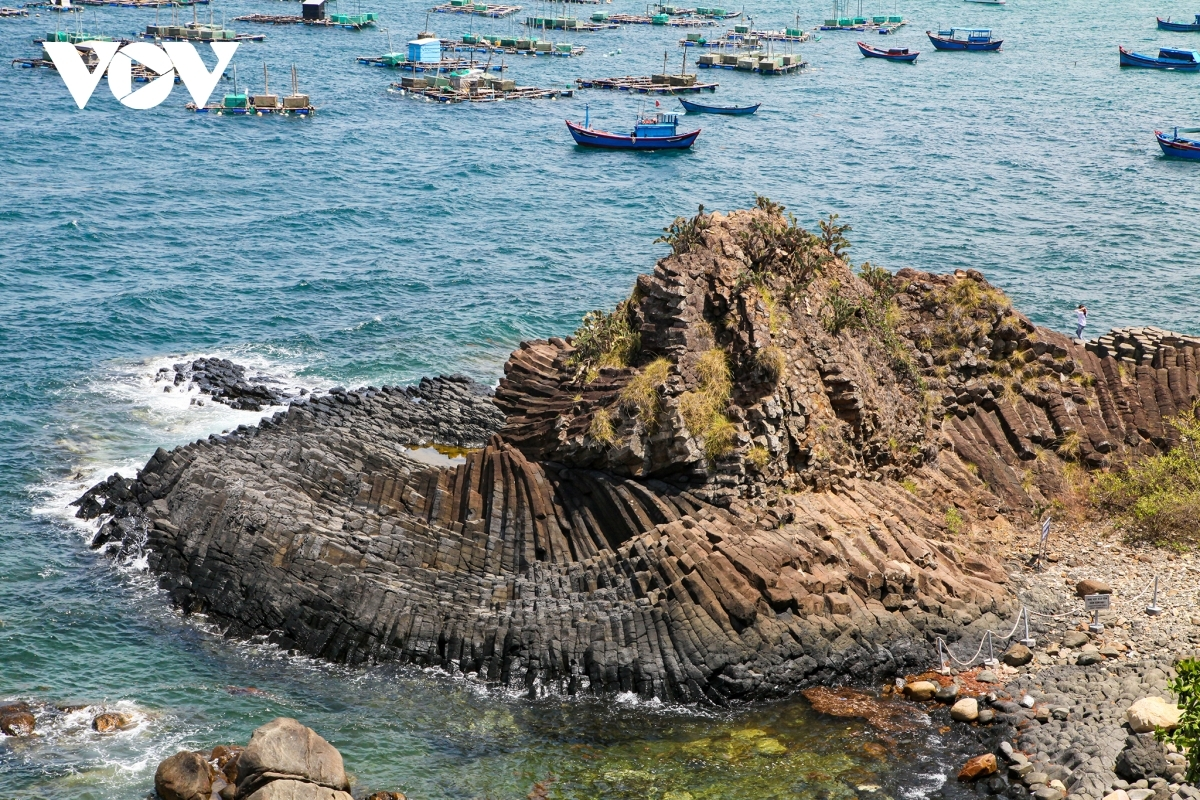 Ganh Da Dia in the central coastal province of Phu Yen Photo: VOV
Ghenh Da Dia is a tourist attraction in Tuy An District of Phu Yen. It is 50 meters wide and stretches more than two kilometers along the coast, VNExpress reported.
The site includes a smooth, crescent-shaped white sand beach three kilometers long. The hexagonal or circular rock columns are all evenly interlocked.
Around the world, a number of other famous destinations with similar rock formations include the Giant's Causeway in Ireland, Los Organos in Spain, and the Fingal's Cave in Scotland.
According to Phu Yen Geography, a book appraised by the UNESCO Center for Vietnamese Historical and Cultural Information, Ghenh Da Dia consists of basalt, formed during volcanic activity on Van Hoa Plateau.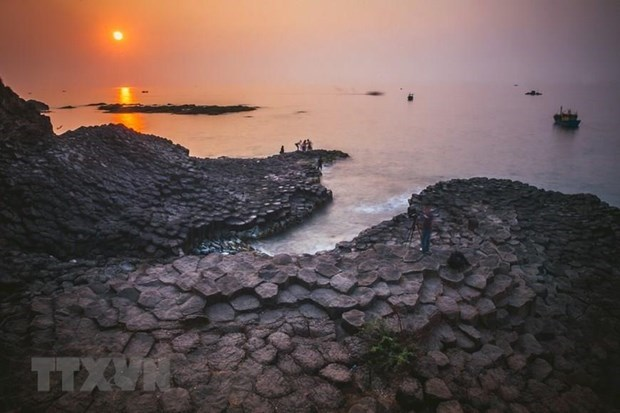 Photo: VNA
Nearly 200 million years ago, lava suddenly met cold seawater, causing it to immediately solidify and create a giant block of rock. The block eventually cracked along the veins, forming columns, with horizontal fissures simultaneously dissecting the stone columns.
The reef is the perfect place to take those photos of mysterious, out-of-this-world landscapes. It is also great for wedding photos.
In 1998, the site was recognized as a 'national landscape' by the Ministry of Culture, Sports and Tourism.
Six other sites also labeled 'special national sites' include:
1. Relic sites dedicated to President Ho Chi Minh in Hue City and Phu Vang District in Thua Thien-Hue Province
2. The ATK II relic site in Hiep Hoa District in the northern province of Bac Giang
3. Cai Chanh historical relic site in Hong Dan District in the Mekong Delta province of Bac Lieu
4. The artistic architecture of An Xa Temple in Tien Lu District in the northern province of Hung Yen
5. The artistic architecture of Ha Hiep Temple in Phuc Tho District in Hanoi
6. Nguyen Xi Mausoleum and Temple in Nghi Loc District, Nghe An province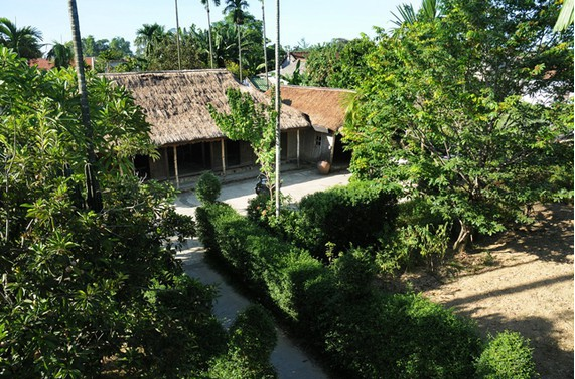 The memorial house for late President Ho Chi Minh in Thua Thien-Hue province has also been named a special national site. Photo: sggpnews
The Minister of Culture, Sports and Tourism and local authorities are asked to manage the relics in line with the Law on Cultural Heritage.
With the new seven special national sites, Vietnam now has about 120 relics and landscapes granted with the status.
Boasting an amazing rock masterpiece of Vietnam, Ghenh Da Dia is estimated to be home to 35,000 rock columns, standing in close position as if supernaturally placed, each of which has an average visible height of 60-80cm, cross-section of 20-30cm. The basalt cliffs are the result of ancient volcanic eruptions. When the molten basalt flows met the cool water, they hardened and formed these rare polygonal columns, according to Vietnam Discovery.
Besides Ghenh Da Dia, there exists a beautiful beach called Bang beach, which has rocks lying quiet under the shadow of trees. This is quite ideal for relaxation, camping and extra activities.
Ghenh Da Dia and the beach are closed with a famous tourist attraction which is "Hòn đá lực lượng" – a deep and wide grotto that saves the legendary people in a war period. In the war, our main force sheltered in the cave at night, waiting for the day to go on a sortie, and dealt enemy thunderstruck blows.
Visiting Ghenh Da Dia, you have a chance to view many species of marine creatures, especially "Mứt" seaweed – a type of kelp that is salty and sticks to the stones, looking like a network.
Overseas Vietnamese
Vice President Vo Thi Anh Xuan had meetings with several Thai leaders and high-ranking officials within the framework of her visit to Thailand to attend the Global Summit of Women (GSW) 2022.