Gia Lai: where beautiful volcanoes abound
The Central Highlands province of Gia Lai is famous for its extinct volcanoes such as Chu Dang Ya and Ham Rong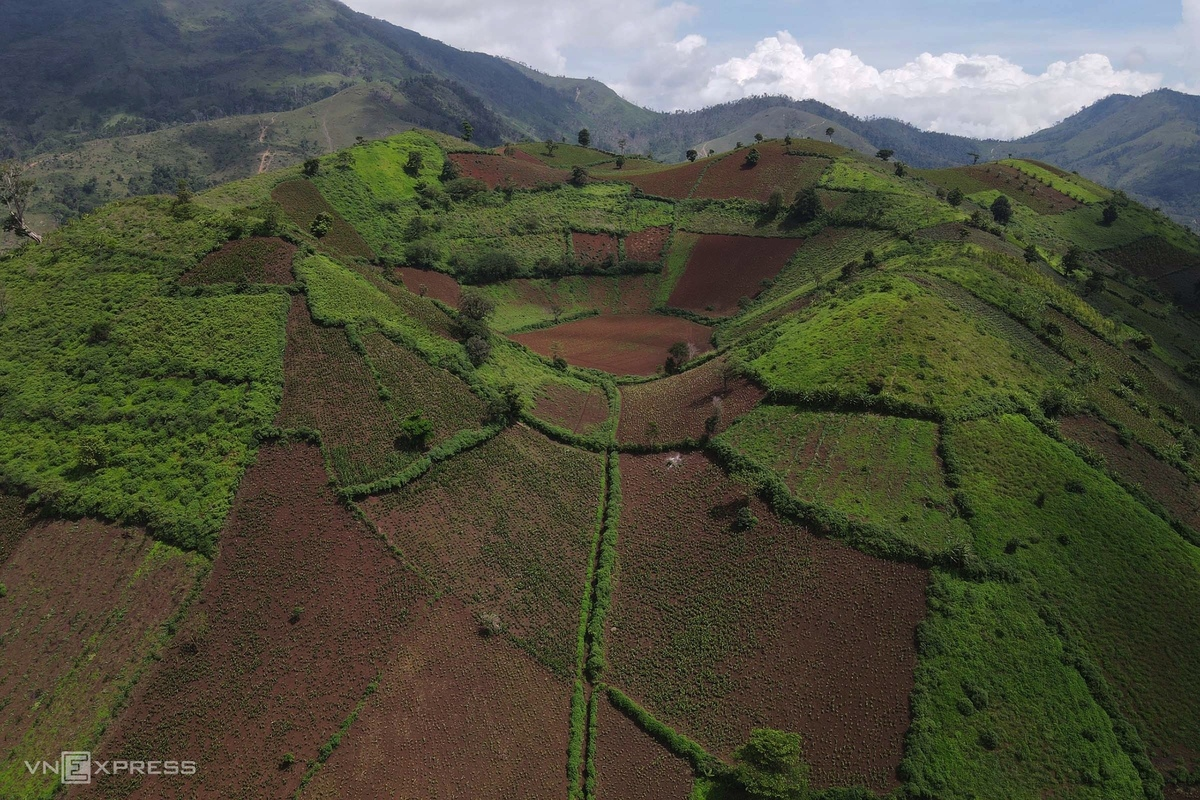 Photo: VnExpress
Chu Dang Ya volcano is about 500 m high and located in Ploi Lagri village, Chu Pah district, about 30 km northeast of downtown Pleiku city. It was active millions of years ago.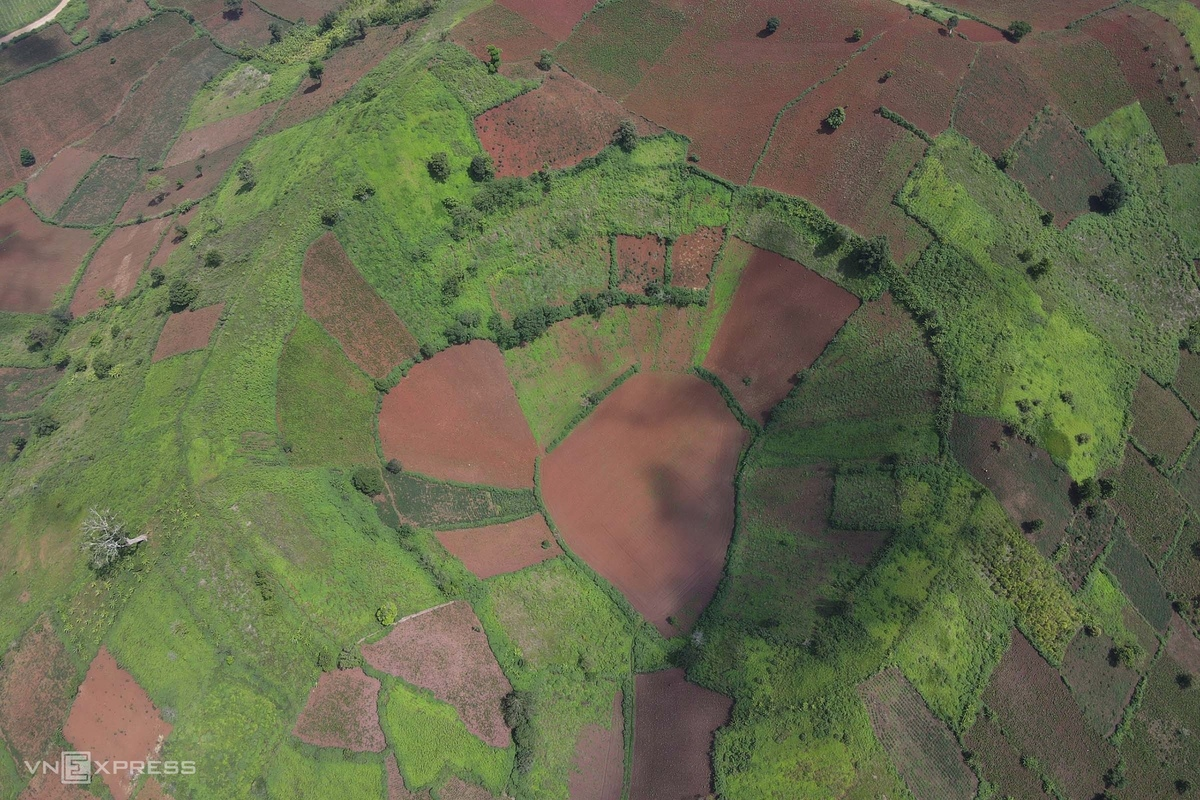 Photo: VnExpress
From above, the volcano looks like a giant funnel, and its crater has red basalt soil created by lava in ancient times. In the J'rai ethnic minority language, Chu Dang Ya means "wild ginger root."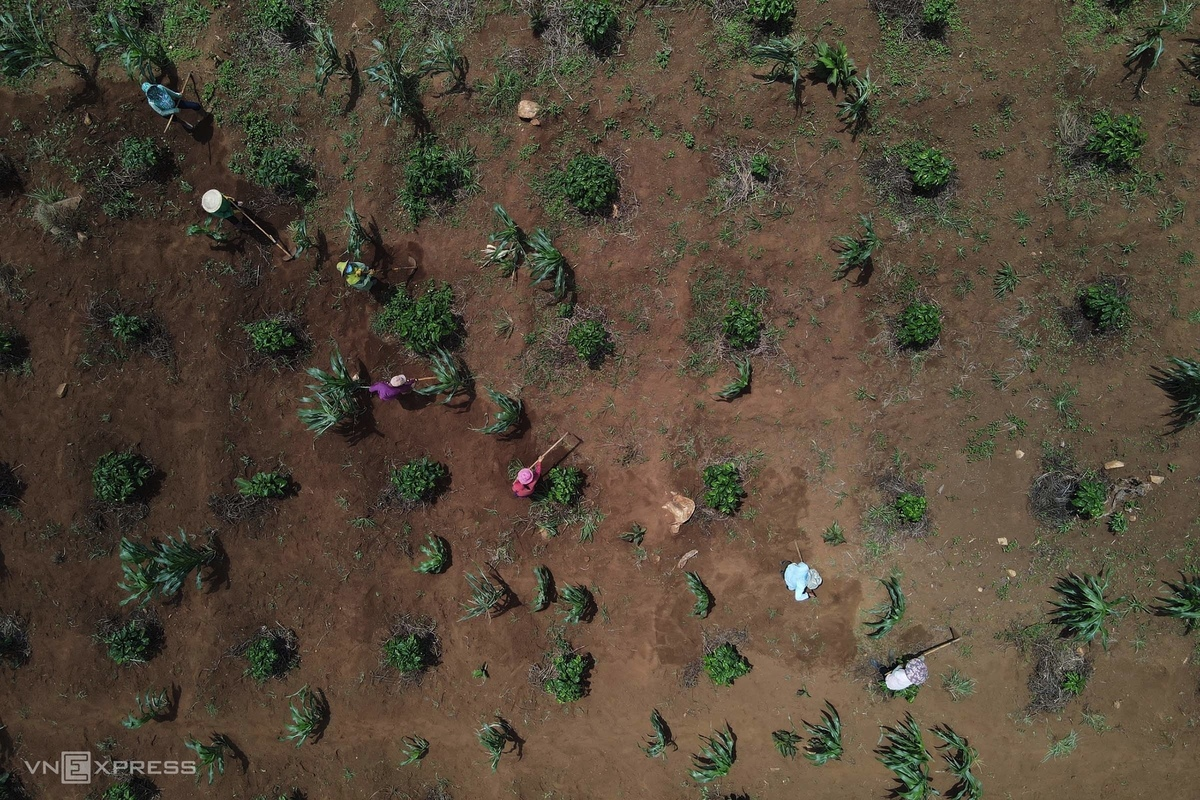 Photo: VnExpress
Plants such as coffee, corn, potatoes, pumpkin and galangal are grown at the foot of Chu Dang Ya volcano.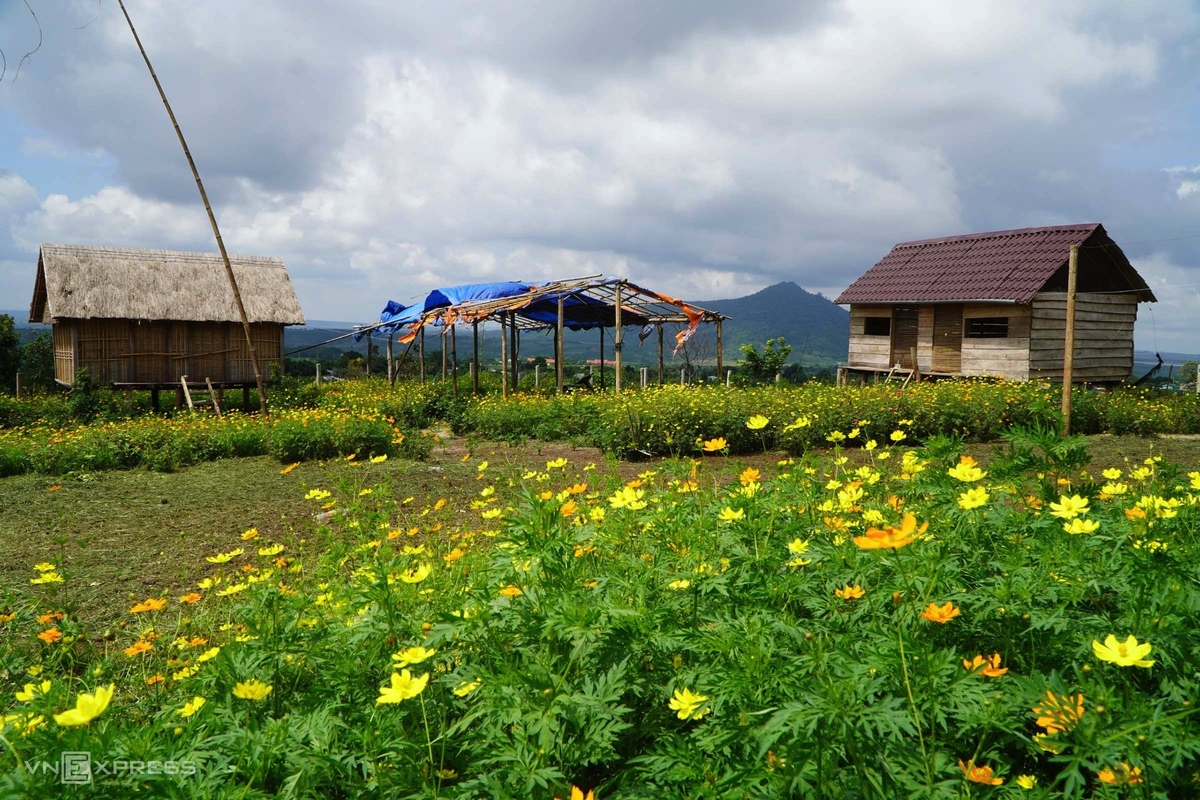 Photo: VnExpress
The flower garden at the foot of the mountain serves as an ideal place to take check-in photos.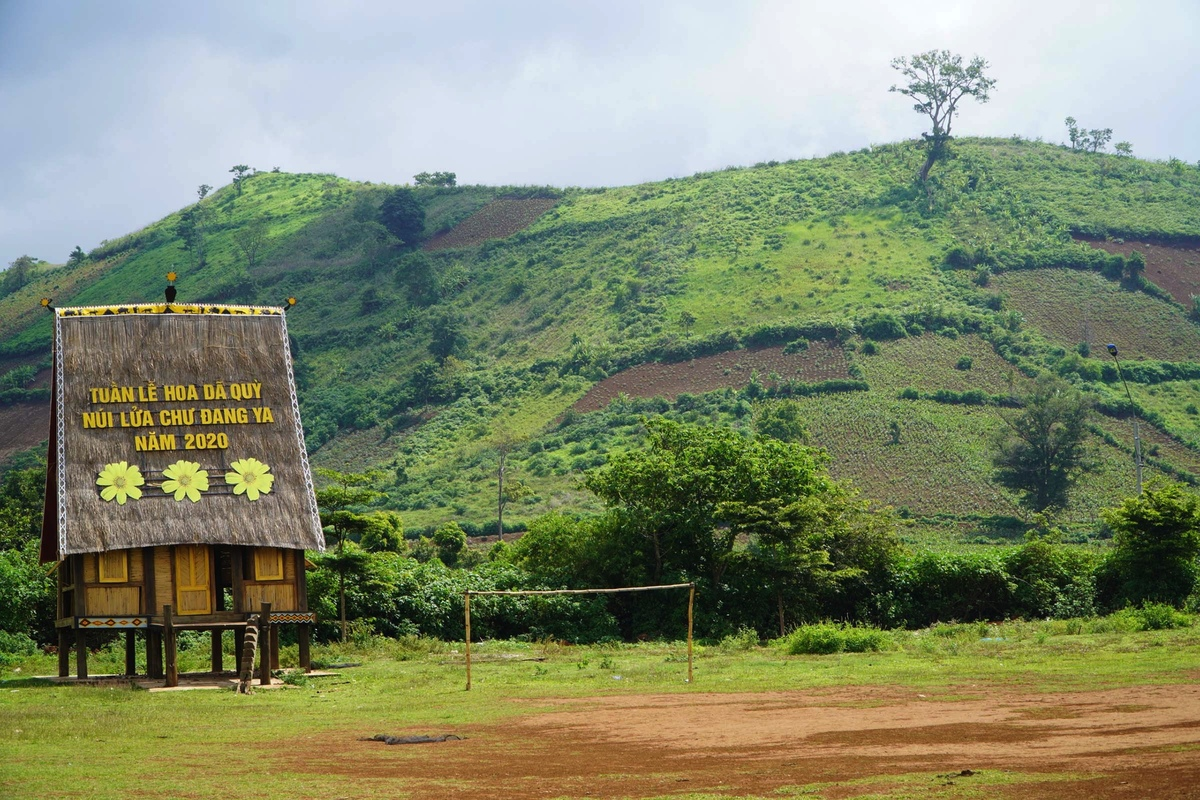 Photo: VnExpress
People's Committee of Chu Pah district held wild sunflower week at Chu Dang Ya volcano in late November 2020. Wild sunflowers, also known as Mexican sunflowers, adorn the already beautiful volcano.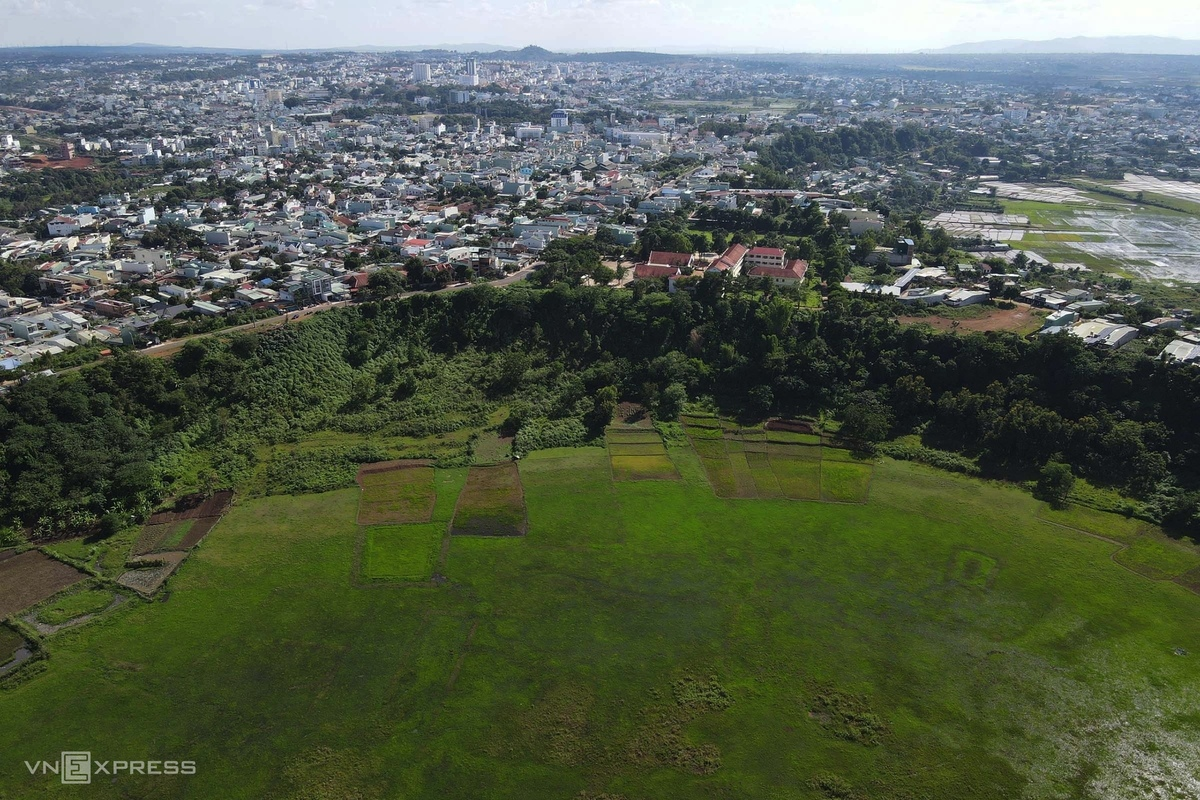 Photo: VnExpress
A valley in Op village in Pleiku city was formed by the volcano's remnants. It has a radius of about 500m and is the place to cultivate potatoes and vegetables.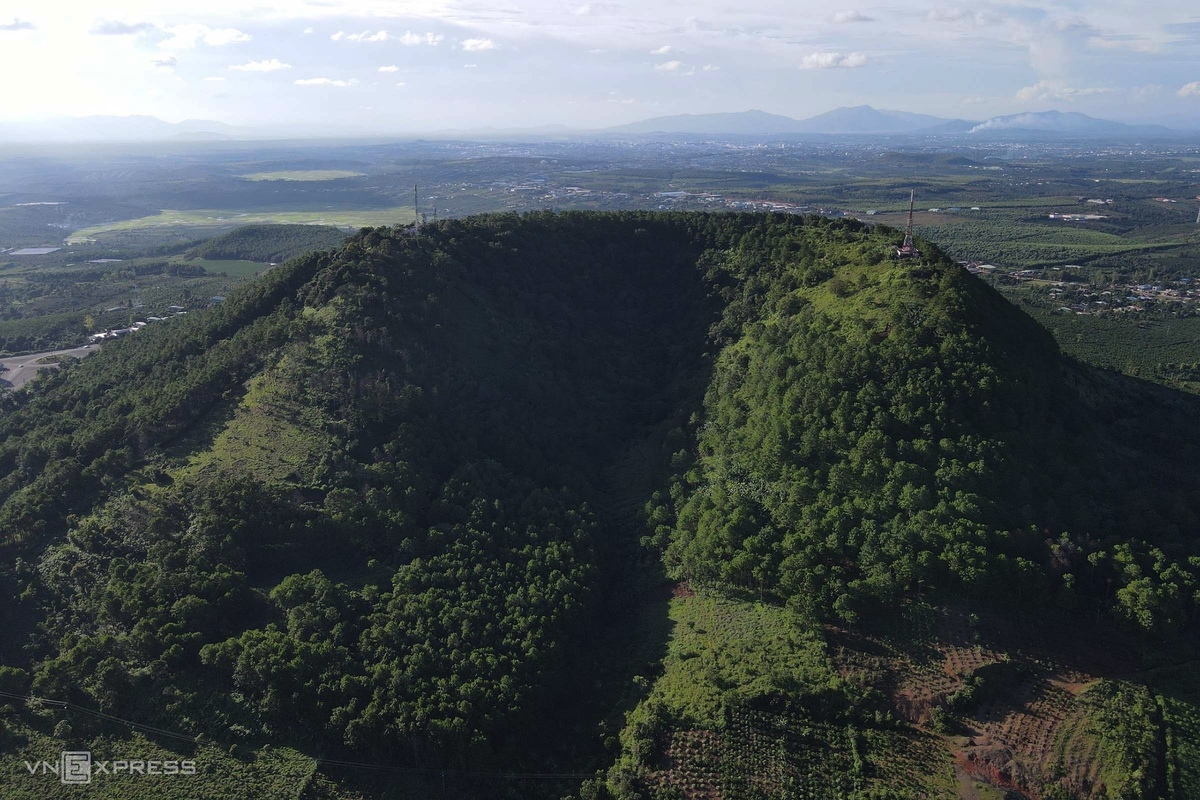 Photo: VnExpress
Ham Rong mountain is 1,028m high and around 10 km from Pleiku city center. It has a cool climate and is often covered by fog.
The mountain resembles a horseshoe, with a large deep trench from the top to the bottom which was formed by the trace of lava flow.
Because the top of the mountain is the telecommunications base station, climbing is limited.
Other tourist attractions in Pleiku
Pleiku does not receive many tourists. The select individuals who do get to the town quickly discover that while there are not many attractions, there is Bien Ho (Sea Lake). Located about six kilometers north of Pleiku, is a flooded crater of an old volcano. Visitors should head north on Pham Van Dong and turn right at Ton Duc Thang to see the road to the lake, a tree-lined path that descends to the crater. There is a jetty with a gazebo, from which visitors can enjoy the best views.
Another attraction is the Cong Vien Dong Xanh or the Fossil Tree Water Park. About 10 kilometers outside Pleiku, this tourist spot has fossilized trees on display, however, the trees did not originally grow here. Tourists should visit at weekends when the waterslides, zoo and crocodile pond are open.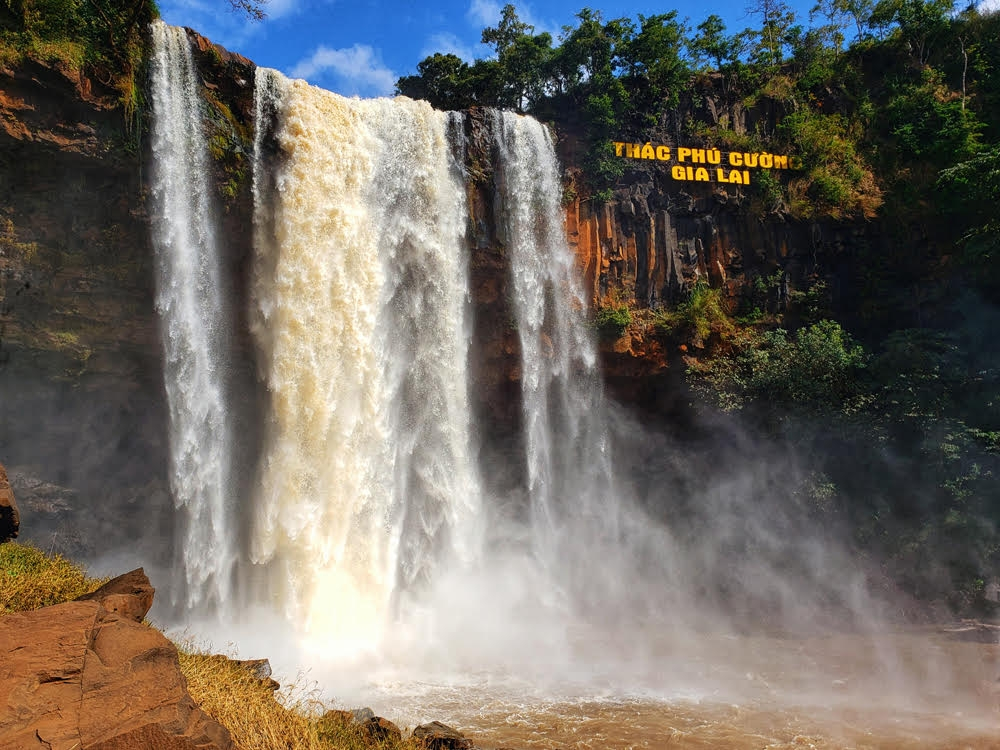 Phu Cuong Waterfall. Photo: Nhan Dan
Other places are the Gia Lai and Ho Chi Minh museums, Yaly Falls and Phu Cuong Waterfall.
Pleiku restaurants/dining
Pleiku is not especially known for its cuisine. Nonetheless, there are dining spots in the area that can pleasantly surprise such as the My Tam 1 and My Tam 2 restaurants. Their best dish is the roast chicken with rice.
Those who want an extensive dining selection should visit Acacia Restaurant in Hoang Anh Gia Lai Hotel, which can be found in the south of town. Aside from remarkable Thai dishes, the establishment also serves Western fare such as fish and chips, burgers and spaghetti as well as exotic dishes, like weasel or pangolin.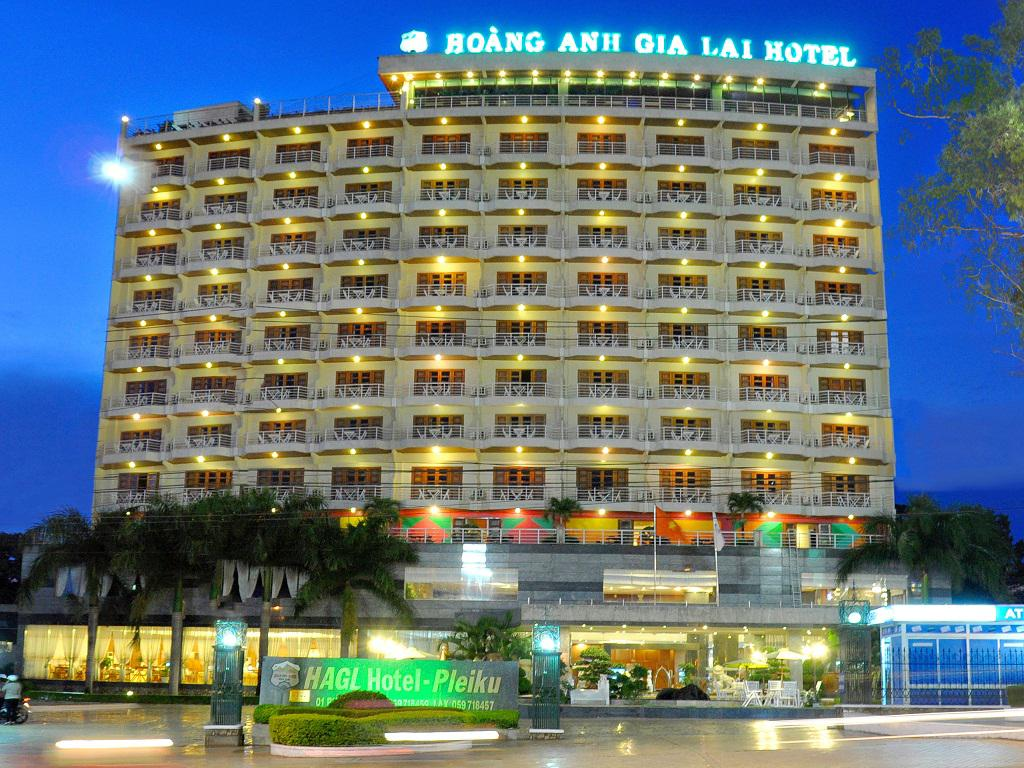 Hoang Anh Gia Lai Hotel. Photo: Agoda
Travelers who enjoy great views should eat in Thien Thanh as the restaurant is located on a side road that dips into the valley; it has seating in a hall that surrounds the edge of the rice fields, allowing diners to see the hills in the distance. They serve Vietnamese fare and provide English-language menus.
How to get to Pleiku, Gia Lai
Pleiku is one of the major cities in Central Highlands, the third-largest after Da Lat and Buon Ma Thuot, so there are a lot of transport options for those heading to the city. Pleiku is 186 km from Quy Nhon, 197 km from Buon Ma Thuot and 550 km from Ho Chi Minh City. There are two main ways to travel to Pleiku: by bus and airplane.
By plane: There are daily flights connecting Pleiku with Da Nang, Ho Chi Minh City and Hanoi, operated by Vietnam Airlines, Vietjet Air and Jetstar Pacific.
By bus: There are a lot of buses running to Pleiku from north to south. There are many companies such as Mai Linh, Hong Hai and Tan Phat that run coaches to Gia Lai every day from all big cities. The price for a one-way ticket from Ho Chi Minh City to Gia Lai is VND 200,000 300,000 (US$ 8.7 to 13).