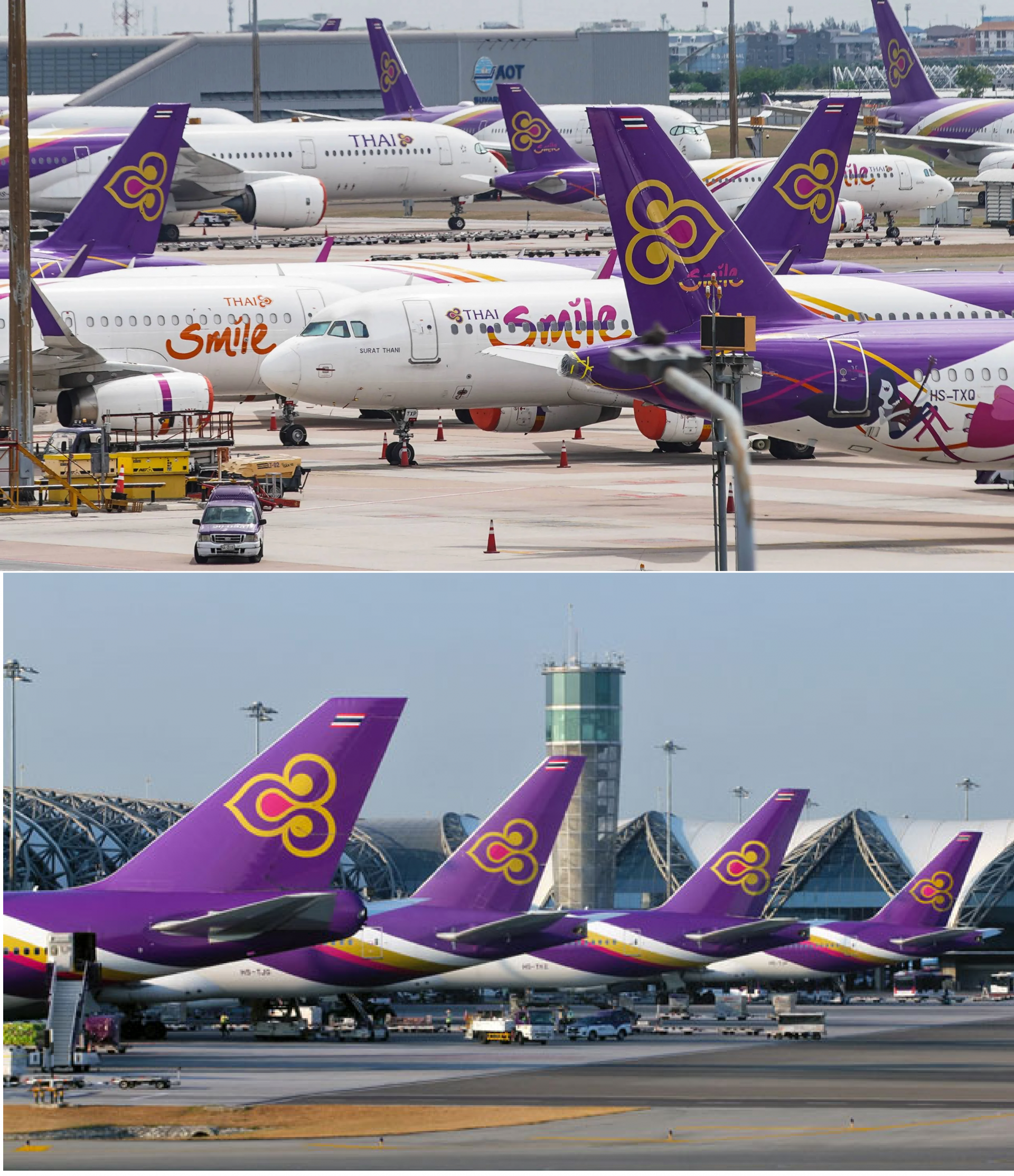 Thai Airways International (THAI) filed for bankruptcy protection at the Central Bankruptcy Court to rehabilitate its business in the face of Covid-19 disruptions.
"This is a difficult decision but it was made in a way to protect the national interests and the Thai people, Thai Airways will enter a rehabilitation process under the court" Thai Prime Minister Prayut Chan-o-cha said on May 19, when Thai Airways agreed to a restructuring plan supervised by the National Central Bankruptcy Court, to prevent the company from dissolution, liquidation or officially declared bankrupt.
According to records from the Thai Stock Exchange, Thai Airways posted a net loss of 2.11 billion baht (nearly $ 66 million) in 2017, soaring to 11.6 billion ($ 361 million) in 2018 and 12 billion baht ($ 374 million) last year. In early 2020, Covid-19 was a drop of water that made the "overflowed" company fall into a standstill.
Not to the point of declaring bankruptcy as Thai Airways but airlines in Southeast Asia have also experienced trouble months of pandemic. Garuda Indonesia gave around 800 employees a break in May. Singapore Airlines issued more shares and bonds to raise more capital. Recently, Vietnam Airlines has asked the Government to provide a minimum loan of VND 4,000 billion and a maximum of VND 12,000 billion to overcome difficulties.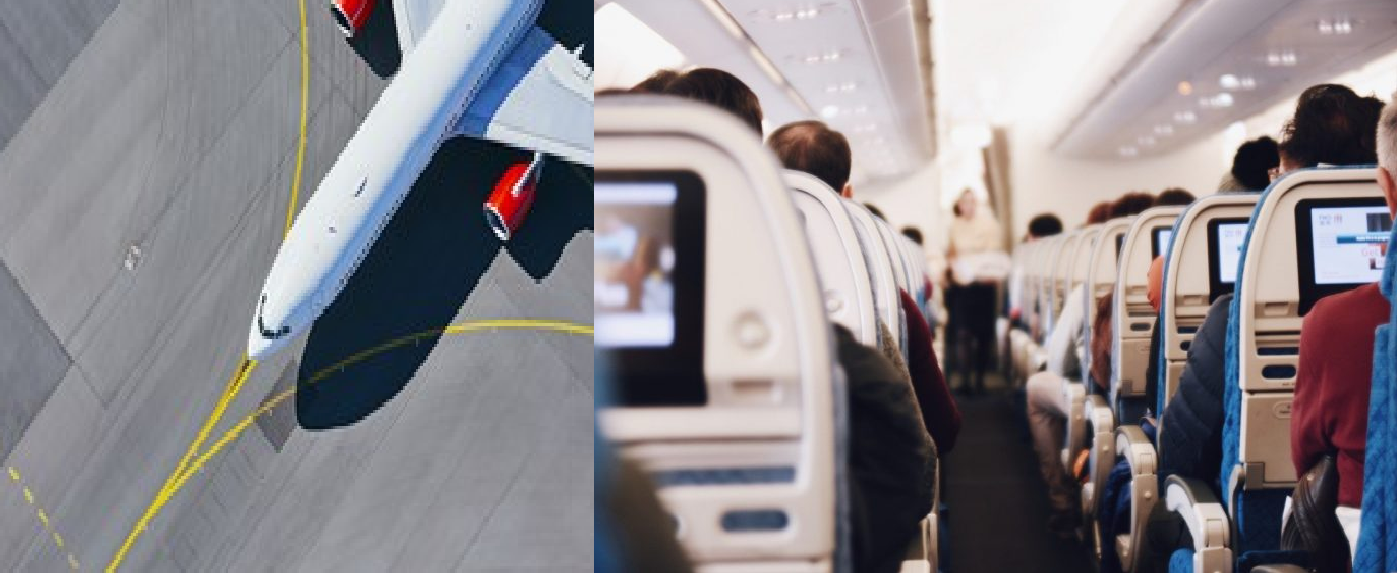 IATA released its updated analysis that global airline passenger revenues decreased by $314bn this year, which marks a decline of 55% compared to the previous year
Similarly, the pandemic has a global impact causing many airlines struggled to borrow money for their survival during the crisis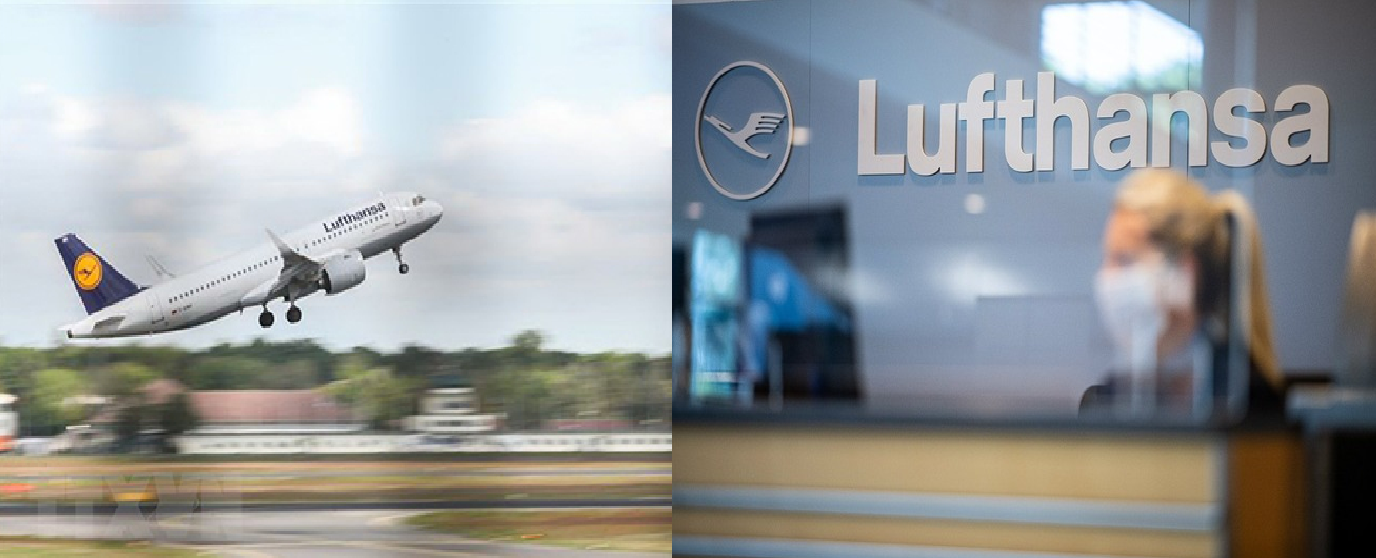 German Airline Lufthansa said its 26,000 employees were at risk of being laid off wrongly because employees found surplus to requirements on June 10, .
In late May, the German government and Lufthansa reached a preliminary agreement on a 9 billion euro ($ 9.8 billion) bailout after weeks of negotiations. The German Ministry of Finance and Economics considers Lufthansa to be a healthy, profitable and promising company with a pandemic problem.
The deal was closed in the context of other major airlines such as Air France (France), KLM (Netherlands) or American Airlines, United Airlines and Delta Air Lines of the US also pleaded with their governments. As per the plan, the bailout will include 5.7 billion euros of non-convertible capital injection into stocks, 3 billion euros of loans from state-backed KfW and other private banks with a term of 3 year and 2.56 billion euros to buy a 20% stake in Lufthansa.
According to the German Ministry of Finance Olaf Scholz, these shares will be sold by the end of 2023. "When the company is fit again, the state will sell its stake and hopefully ... with a small profit that puts us into a position to finance the many, many requirements which we have to meet now, not only at this company", " he said.
On June 9, the French government announced a huge financial support program of 15 billion euros (nearly $ 17 billion) for the aviation industry, including aid to Air France, Airbus and major parts suppliers through direct government investment, grants, loans and loan guarantees. The program also includes a special fund, funded by the government, Airbus and other large manufacturers to support small suppliers.
To get support, companies must invest more in low-emission aircraft, powered by electricity, hydrogen and other fuels, according to the government's goal of making the French aviation industry the "cleanest" in the world.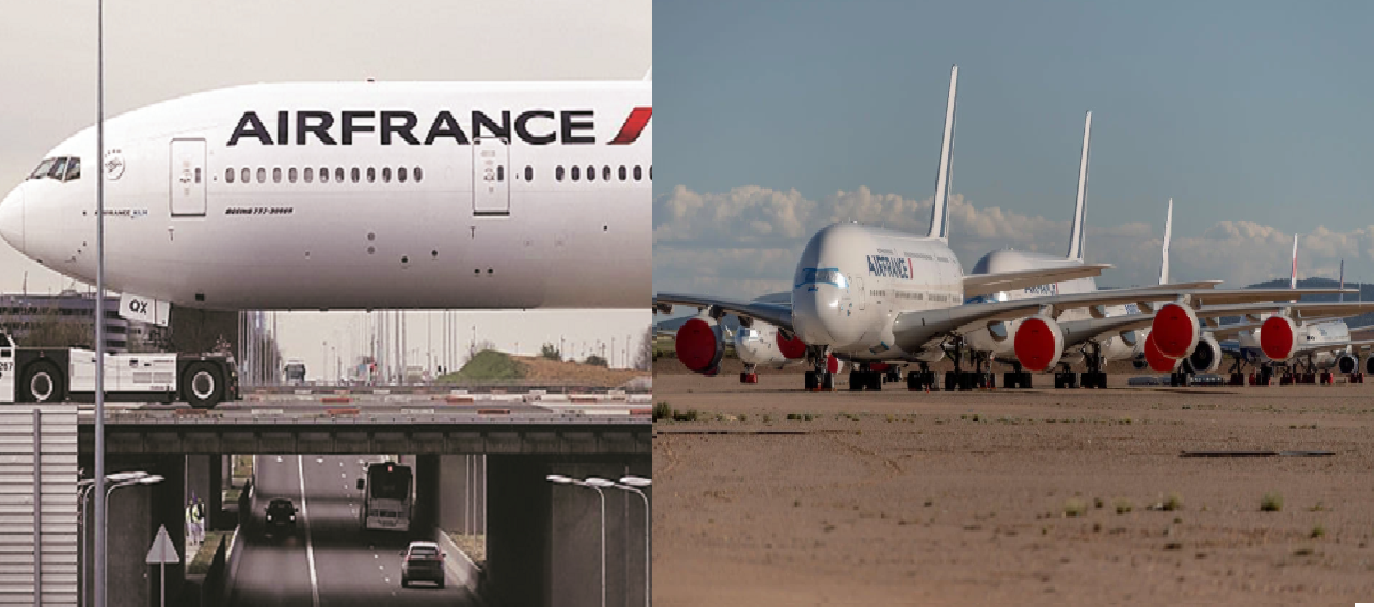 The French government announced a huge financial support program of 15 billion euros (nearly $ 17 billion) for the aviation industry.
"We are declaring a state of emergency to save the aviation industry, allowing it to be more competitive," said Bruno Le Maire, Minister of Finance, on June 9. The aviation industry is one of the largest employers in France, creating 300,000 direct and indirect jobs in manufacturing, research and development. Le Maire said one-third of the jobs would be eliminated if the government did not intervene.
"We will do everything to support this French industry that is so critical for our sovereignty, our jobs and our economy," Finance Minister Bruno Le Maire said, unveiling the plan alongside the ministers of transport, defence and environment — a sign of how important the aeronautic sector is in France.
At the same time, Cathay Pacific said it would receive a bailout from the Hong Kong government for HK $ 39 billion (US $ 5 billion), as the airline struggled before Covid-19. Under the agreement, the Hong Kong government may take a 6% stake in Cathay and may appoint two observers on the board. As part of a restructuring plan, the company said it would make a leadership cut.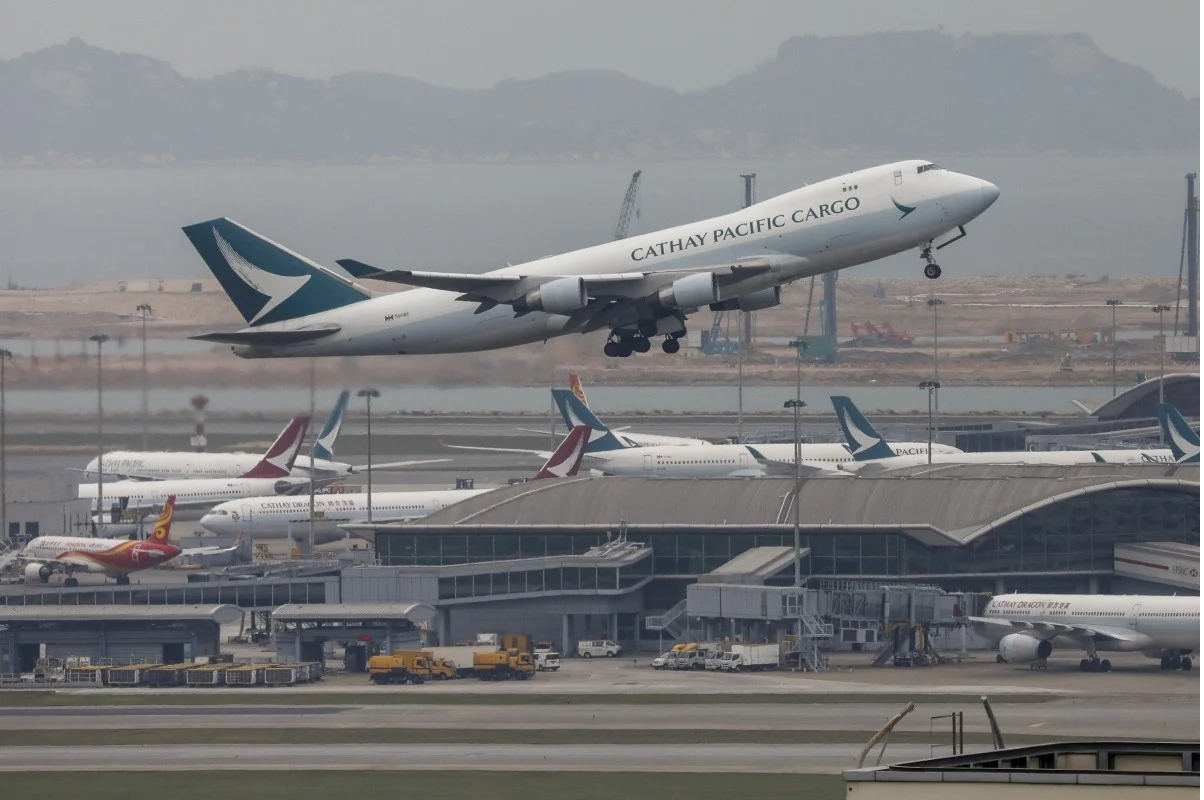 Cathay Pacific saw one of the few planes to take-off after the coronavirus outbreak. (photo: scmp)
Cathay has stopped most flights due to the pandemic. It only handles cargo and cuts passengers to major destinations such as Beijing, Los Angeles, Singapore, Sydney, Tokyo and Vancouver.
While American Airlines said it would use its US $ 19.5 - 31.5 billion loyalty program as part of its collateral to borrow an additional US $ 4.75 billion from the federal government on June 12. American Airlines saw a loss of US $ 2.24 billion in the first quarter and expects a second quarter revenue decrease of about 90%.
American Airlines CEO Doug Parker has said that government aid was the most effective way for airlines to raise money, and they would consider other options after borrowing from the government.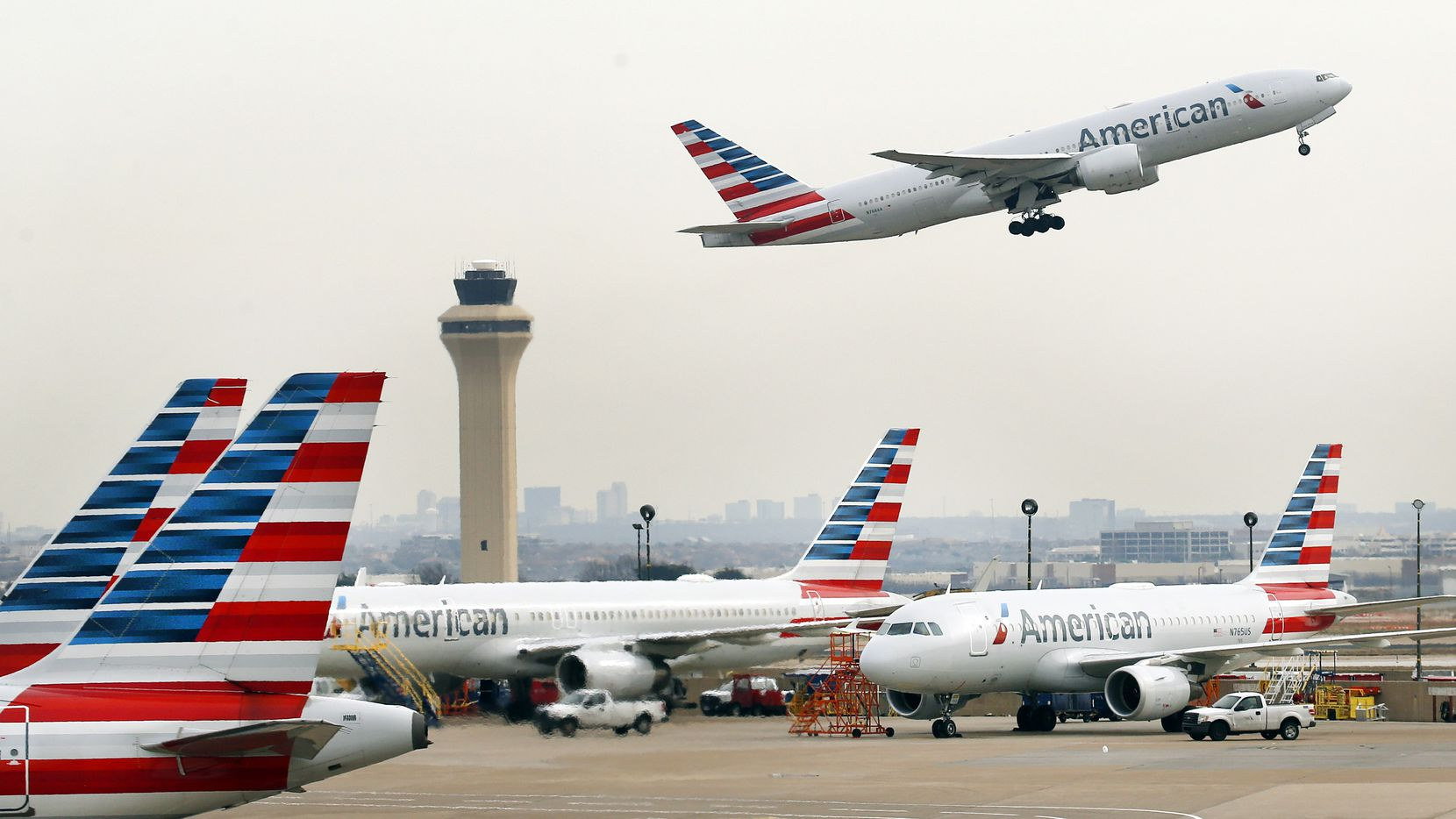 American Airlines is taking out a $1 billion line of credit from Citibank as airlines look for cash to stay afloat in more financial pain. (Photo: the dallasnews)
Earlier, from March, to cope with the pandemic, the United States launched a bailout package, setting aside $ 25 billion for airline loans to avoid mass layoffs. American Airlines received 5.8 billion from this.
By mid-April, the number of inactive aircrafts in the world soared to nearly 14,400, or more than two-thirds of the 22,000 passenger aircrafts. This means global passenger capacity is reduced by 91%. The International Civil Aviation Organization predicts there will be 1.2 billion fewer tourists by September 2020 than a typical year. Along with that, aviation industry revenue could decrease by $ 160 - 253 billion in the first nine months of 2020.
Earlier this month, the International Air Transport Association (IATA) forecasts that this year's global aviation industry will net a loss of $ 84.3 billion, higher than the loss of $ 30 billion in the 2008-2009 financial crisis, and will still suffer losses in 2021. Also according to IATA, long-distance air travel will only return to 2019 levels by 2024.
"You've seen air travel collapse about 98, 99% globally and it's a dire situation so (the airlines) really are in survival mode," said Greg Waldron, General Asian Editor of FlightGlobal publication comments in mid-May 2020. However, according to the expert, large, state-backed airlines still have a better chance of overcoming pandemics than second-class carriers.
Vietnam national carrier Vietnam Airlines
In Vietnam, due to the effects of the Covid-19 pandemic, Vietnam national carrier Vietnam Airlines 's passenger transport flights plummeted, causing most aircrafts to be "freezed". The national carrier has asked the Vietnamese government — its majority owner — to provide a low-interest loan of up to VND12 trillion (US$515 million) to support its recovery after the novel coronavirus disease (COVID-19) pandemic. However, Vietnam Airlines has also taken a strategic step, "turning risks into opportunities" when increasing cargo transport to be able to effectively exploit the fleet in the Covid-19 epidemic phase.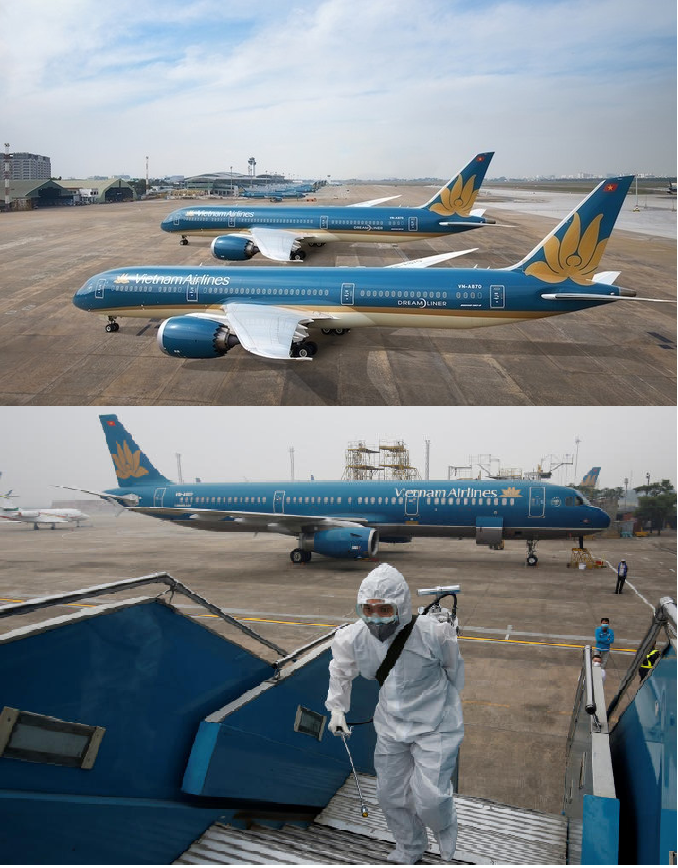 Vietnam Airlines offers to promote cargo transportation in both cargo and passenger cabin to achieve the highest efficiency.
Besides transporting cargo in cargo cabin as usual, recently Vietnam Airlines has continued to expand cargo space in the passenger cabin to make the most of the aircrafts' empty compartments. However, the problem is how to make the best use of aircraft payload, loading cargo in the passenger cabin while ensuring absolute flight safety.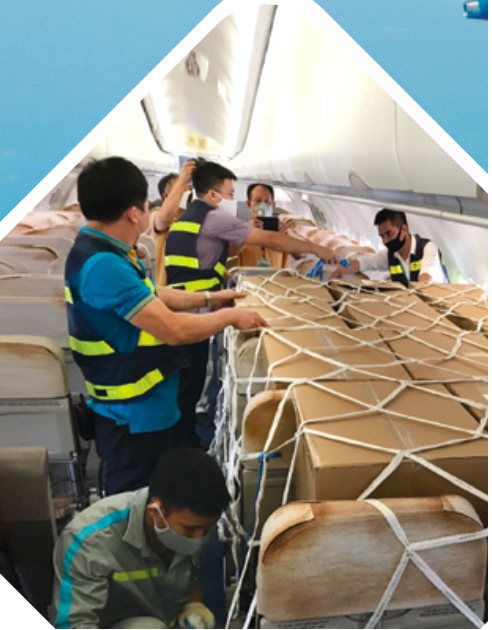 Vietnam Airline asked for permission of carrying cargo on the passenger cabin. (Photo: Vietnam airline)
By the end of March 2020, Vietnam Airlines had a report to the Vietnam Aviation Administration for permission to carry cargo on the passenger cabin as well as outline contents related to the flight safety plan. At the same time, the airline has quickly completed the training process, organizing loading drills, covering the shipments on passenger cabin. In order to enhance flight safety, Vietnam Airlines has studied ligament parameters, mesh cover and fastening and stacking processes in order to build the position map of tying cargo blocks on the passenger cabin most effectively. Many aircraft equipment such as entertainment screens, chairs, headrests were also removed, the armrests were upright and the seats were sealed to prevent scratches or damage.
On April 2, Vietnam Airlines was officially approved by the Vietnam Aviation Administration to operate cargo methods on the passenger cabin. On 3 April's evening, the first flight carrying goods in the passenger cabin was made absolutely safe from Hanoi to Ho Chi Minh City with 411 packages in the passenger cabin and 280 packages in the cargo compartment. As a result, the efficiency of transporting goods has increased much more than the operations as usual.
Cargo transportation in passenger cabin seems be a new direction not only for Vietnam Airlines but also many airlines around the world applying to cope with the challenges caused by the Covid-19 epidemic. However, this is an unprecedented method in Vietnam, even rare in the world, so it is necessary to follow regulations and instructions on how to implement this type of exploitation from the IATA.
Tarah Nguyen