"Must-try" specialties of Northwestern Vietnam in ripening rice season
Northwestern Vietnam in the ripening rice season is not only blessed with the picturesque natural beauty but also delicious specialties that really must a try.
"Cốm" (Green rice flake) in Tu Le, Yen Bai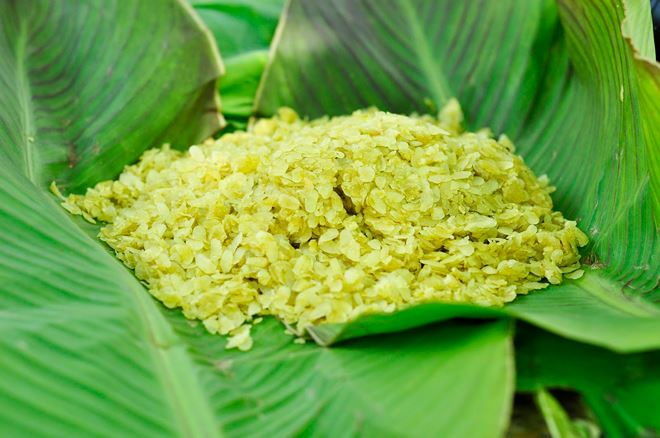 Photo: Dulich 24
Tu Le commune, Van Chan district, Yen Bai province not only lures tourists by its magnificent natural beauty but also its specialty notably "Cốm" (Green rice flake).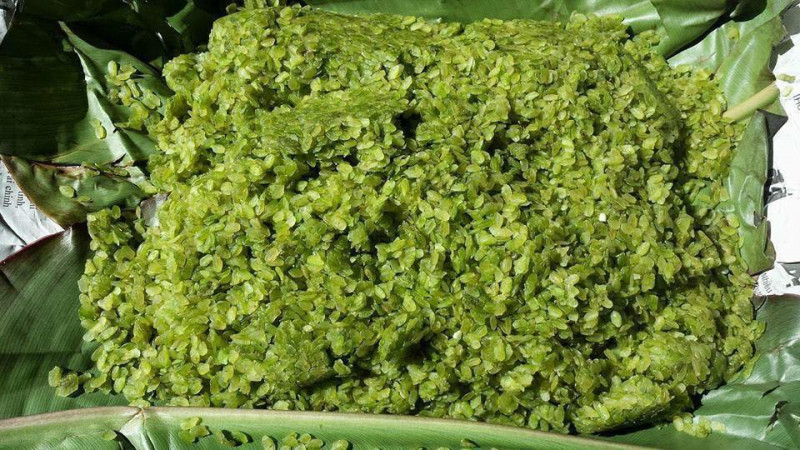 Photo: Dulich 24
Cốm" (Green rice flake) is the idyllic gift bestowed by the lush rice terraced fields. The Thai ethnic group people in Yen Bai still make com in the traditional way. The Tu Le green rice flake owns a distinctive green color and immiscible taste that can conquer the heart of any tourists trying for the first time. The Tu Le green rice flake has increasingly acquired its reputation alongside already known Vong Village green rice flake in Hanoi.
Five-color sticky rice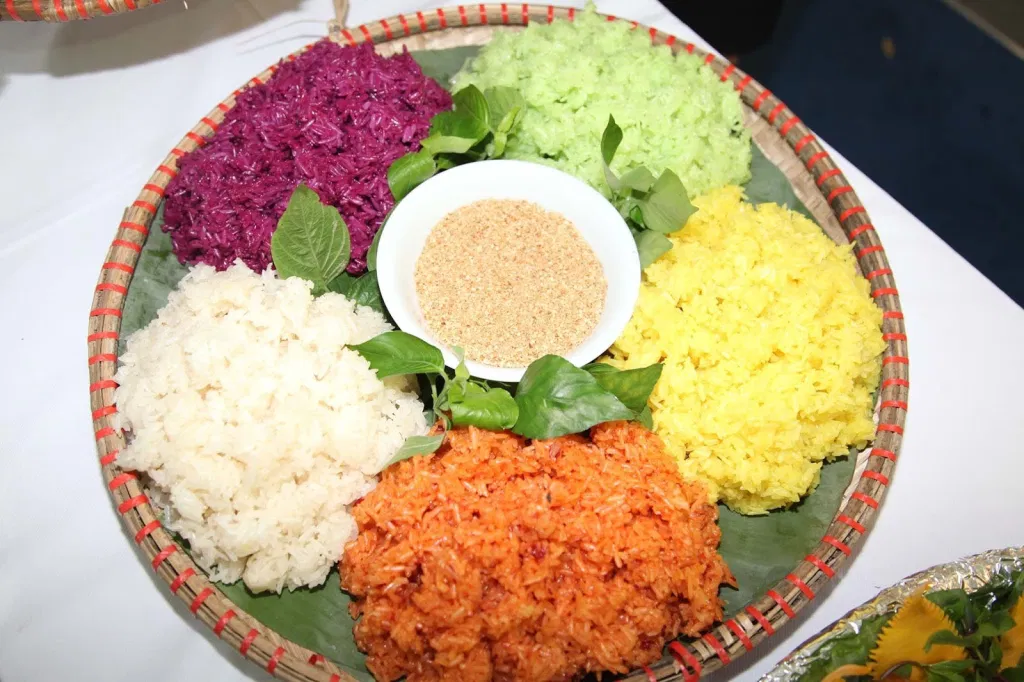 Photo: Trekking Sa Pa
Another specialty that must a try when traveling Vietnam's Northwestern region is five-color sticky rice. It holds significance about the cosmic conception, yin-yang philosophy and is an indispensable dish on the occasion of New Year, May 5, ceremonies or when welcoming the guests of ethnic minorities, Zing News reported.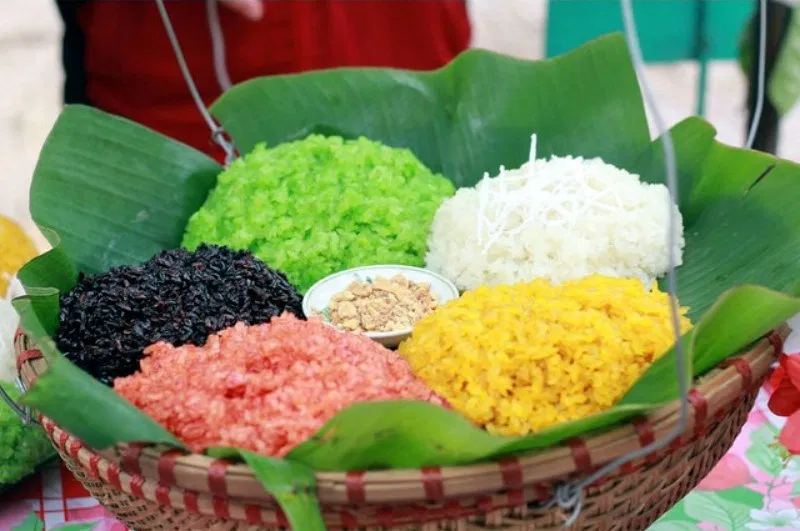 Photo: Trekking Sa Pa
The five-color sticky rice is made naturally from five distinctive colors including red color from "Gấc" (scientifically known as Momordica Cochinchinensis), green color from pandan leaves, purple from the magenta plant, etc. The five-color sticky rice has a unique flavor. When tasting this dish, you can enjoy the quintessence of nature.
Roasted grasshoppers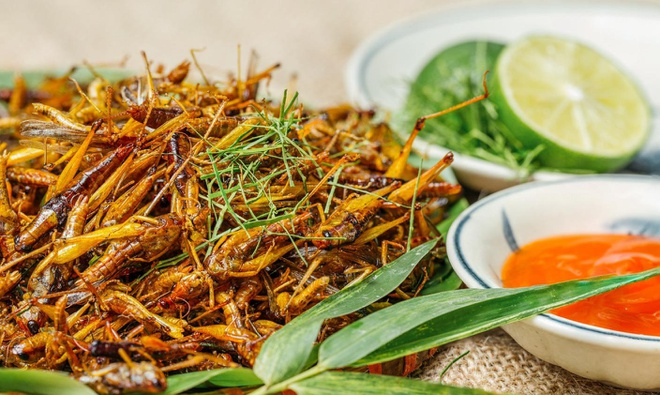 Photo: Gcaeco/ via Zing News
Roasted grasshopper is a unique dish in Mu Cang Chai. The ripening rice season is the time when thousands of grasshoppers appear on the rice fields. The locals catch and then roast them with lemon leaves. The crunchiness of grasshoppers combined with the scent of lemon leaves will surely make your day.
Salmon in Khau Pha Pass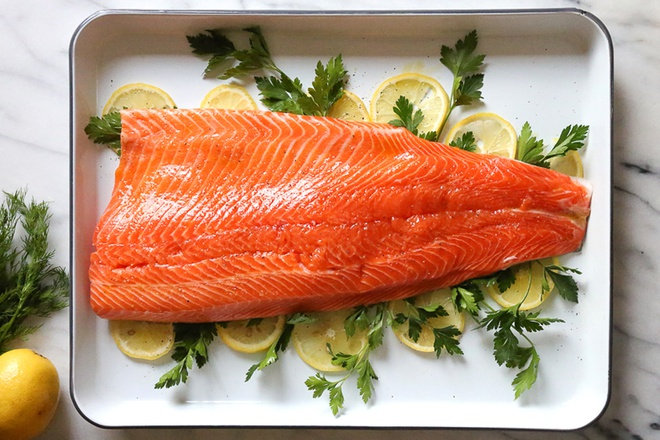 Photo: Lifestyle Magazine/ via Zing News
Khau Pha Pass, some 7 km away from Tu Le Commune is the largest salmon breeding place in Mu Cang Chai. The salad dish with boneless sliced salmon served with some vegetables will certainly satisfy the most fastidious eaters. In addition, the salmon hot pot with sour and spicy flavor is also preferred by tourists when coming to Khau Pha Pass.
Pickle forest bamboo shoots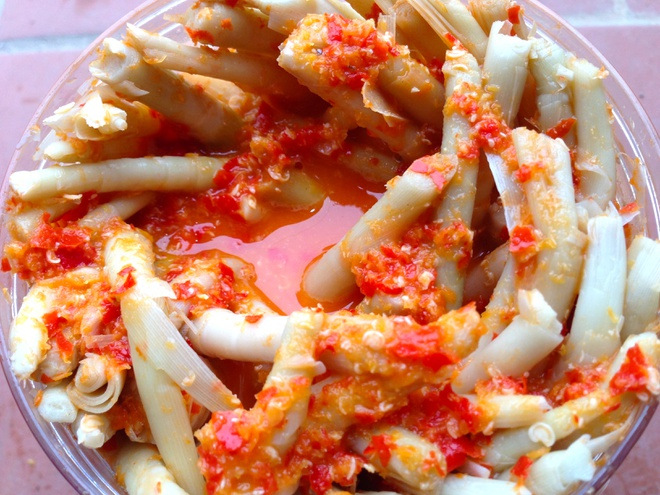 Photo: Voso/via Zing News
The upland district of Tram Tau, Yen Bai is home to extremely delicious pickle forest bamboo shoots. This is an integral dish in daily meals of H' Mong ethnic group people. Bamboo shoots are soaked in salt and chili for a long period of time creating a distinguishing taste.
"Bánh Chim gâu", Yen Bai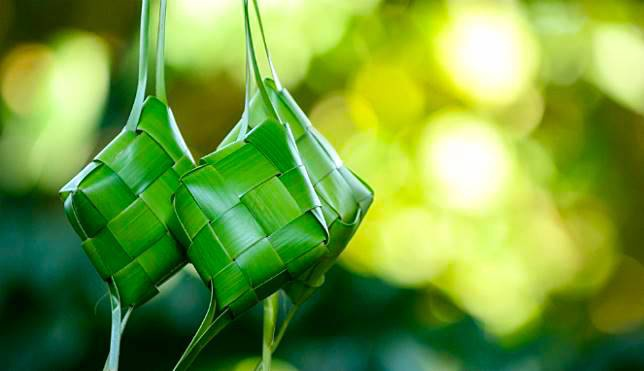 Photo: Aires Gambar/ via Zing News.
"Bánh Chim gâu" is a specialty of Yen Binh district, Yen Bai province. The main ingredients of this cake are similar to ones of "Bánh Chưng" including sticky rice, green beans, pork. The sole difference is that "Bánh Chim gâu" is wrapped by the forest pandan leaves; meanwhile, "Bánh Chưng" is wrapped by "Dong" (Phrynium placentarium) leaves.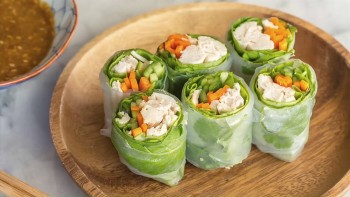 Travel
Rolls are a easy-to-make dish that is loved by many Vietnamese diners as well as Korean stars.