Ha Long Bay Gets in World's Top 10 Digital Detox Destinations
Ha Long Bay (Quang Ninh province) is named in the top three best places in the world to disconnect from the internet and social media.
Technology is an almost unavoidable part of life in the 21st century. It's no surprise then that many of us are now looking to break the internet habit by disconnecting when we travel. So much so that the search term "digital detox" is ten times more popular than it was 15 years ago.
A study by Uswitch took a look at the top destinations for a digital detox using factors including internet speed and connectivity, things to do, places to stay, and the travel time to the nearest city.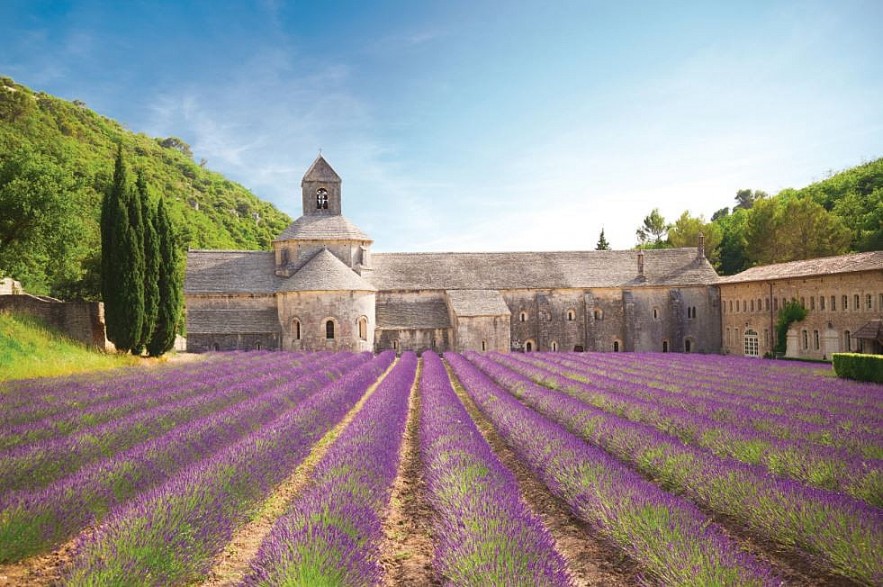 Provence, France (Photo: Quantas)
Provence, France
Provence has always been associated with scenic charm and the good life. Its peaceful hills resounding with the song of the cicadas, its wonderful fields of lavender and olive trees, its scrubland fragrant with the scents of thyme and rosemary, its impressive Verdon canyon, its exceptional rocky inlets, its secluded creeks, and its sandy beaches truly offer something to enchant every visitor.
Appreciated for its tasty food and ancestral traditions, Provence clearly offers everything a visitor could want, with its colorful markets and delicious specialties, such as olive oil, tian, Sisteron lamb, Banon cheese, Cavaillon melon, Aix calissons, or Provence honey, according to France Voyage.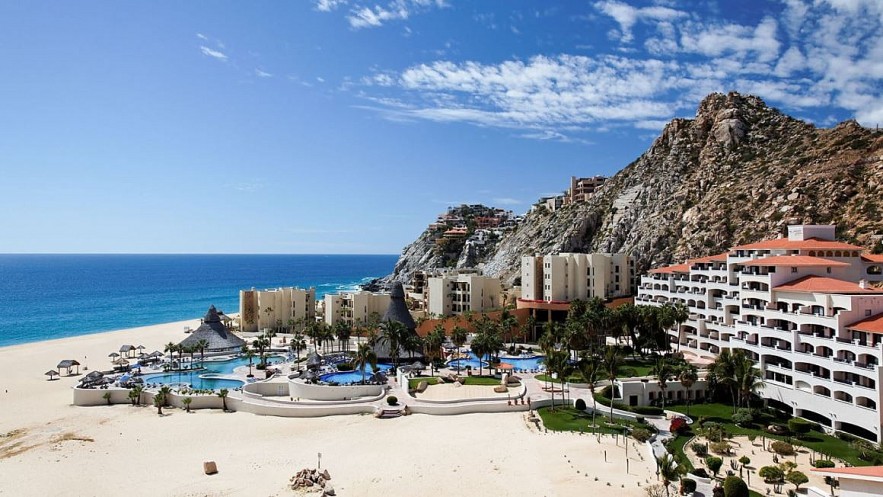 Cabo San Lucas, Mexico (Photo: The Manual)
Cabo San Lucas, Mexico
With nearly an hour-long journey to the nearest city, staying in Cabo San Lucas offers an opportunity to go off-grid. At the most southern point of Mexico's Baja California peninsula, this holiday spot has some beautiful coastal scenery to enjoy.
Many visitors come here for boat trips out into the Pacific Ocean to spot humpback whales and dolphins in the wild. Quadbiking routes, snorkeling, and scuba diving can also be found nearby if you're more athletic, according to Euronews.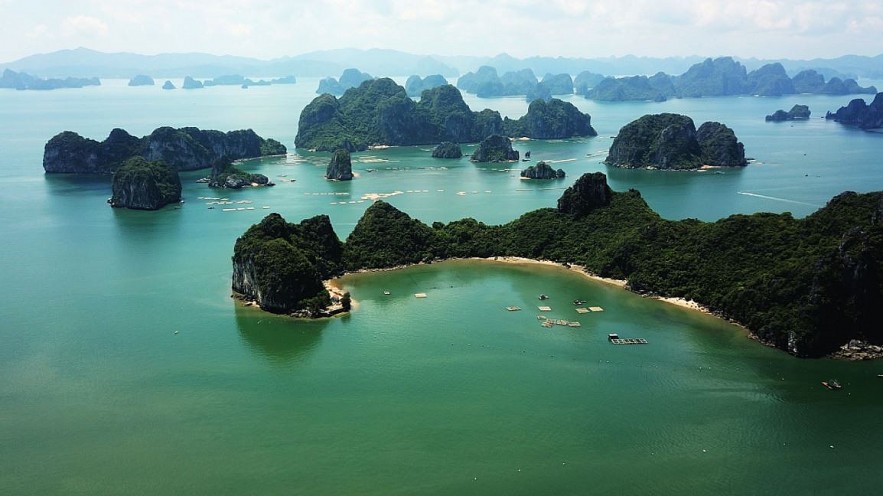 Ha Long Bay (Photo: Zing News)
Ha Long Bay, Vietnam
For many, the seascape of Ha Long Bay is synonymous with Vietnam. Cruises sail emerald green waters among thousands of rugged islands and islets, stopping at spectacular caves through which visitors can wander, viewing impressive, centuries-old formations. Hạ Long Bay's mystical beauty has made it a bucket list attraction within the country, but it's still possible to find secluded corners to call your own.
Boasting some 1600 spectacular islands and islets emerging from the emerald water to form a huge graceful work of art, it's no surprise that Ha Long Bay is often cited as a natural wonder of the world. Visit Ha Long and be charmed by an outdoors museum where more than 340 million years of history are stored and conserved through the limestone karsts.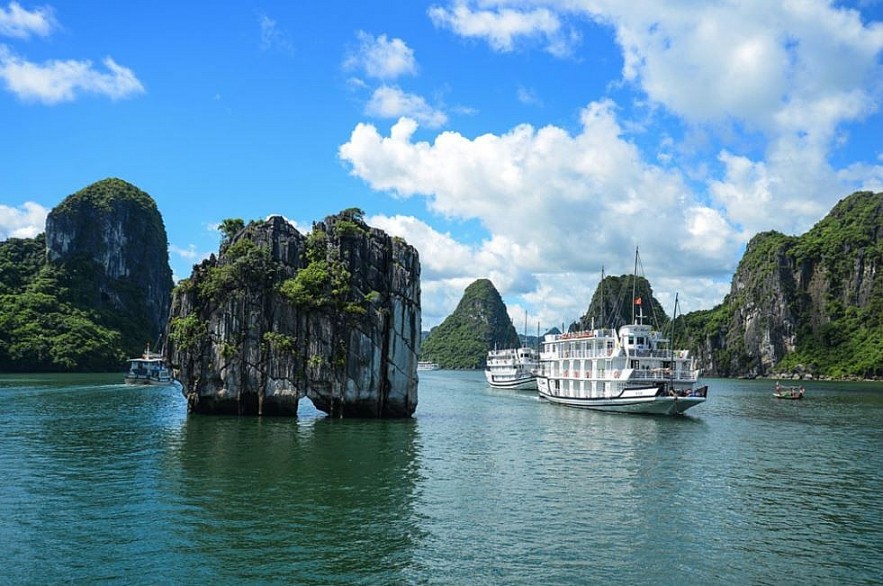 Ha Long Bay (Photo: Thanh Nien)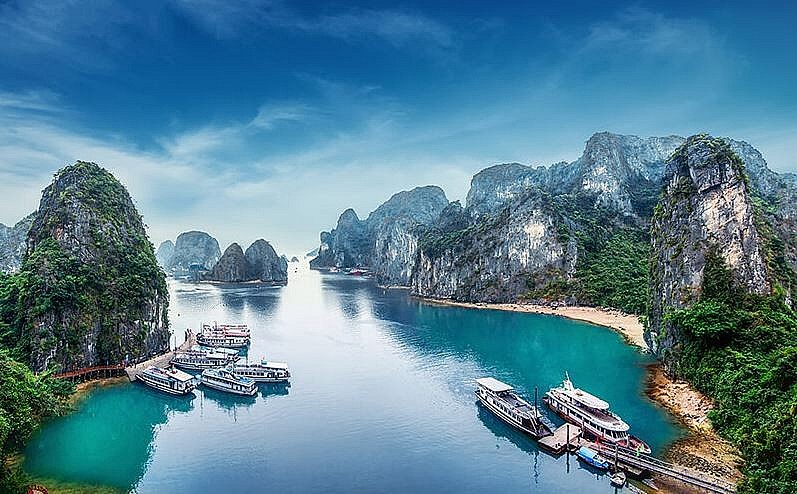 Ha Long Bay (Photo: Toplist)
To describe the bay, US Today said: "With its exceptional scenic beauty and outstanding geological values, Halong Bay is, without a doubt, one of the most beautiful places in South East Asia."
Halong Bay is the stuff of myths and naturally the Vietnamese have concocted one. Even when you have seen numerous beautiful caves in your life, it won't spoil to explore the distinctive nature of Ha Long Bay and see why it was listed as a UNESCO World Heritage Site.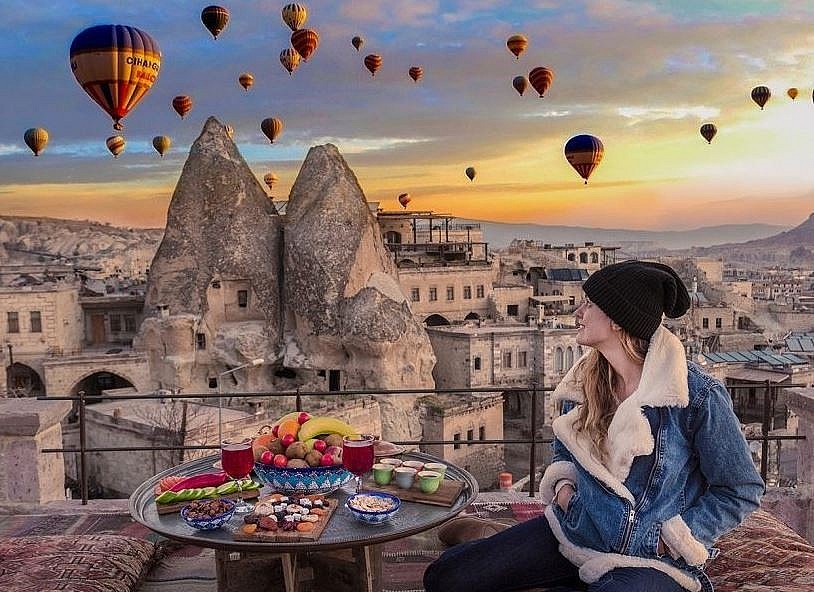 Cappadocia, Turkey (Photo: Is Turkey)
Cappadocia, Turkey
Cappadocia is the name given to that triangle of land that lies between Nevsehir, Nigde, and Aksaray. The area is one of the most popular tourist destinations in Turkey, as it has many areas with unique geological, historical and cultural features.
Cappadocia is a surrealistic landscape that you will have never witnessed before in your lifetime. This fascinating place looks like another planet, but it is in Turkey. Shaped by the hand of nature and extant since ancient times, Cappadocia is one of the world's most outstanding legacies. Every town of Cappadocia offers travelers a surreal journey of discovery and adventure with its unique natural structure and mysterious corners, according to Go Turkey Tourism.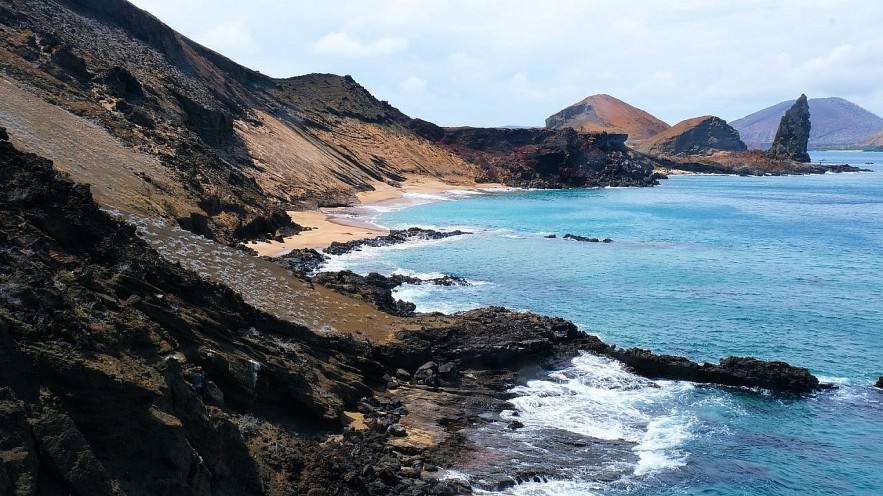 Galapagos Islands, Ecuador (Photo: Unsplash)
Galapagos Islands, Ecuador
The Galápagos Islands, located roughly 600 miles off the coast of Ecuador, remained a closely-guarded natural secret for millions of years. Over that time, the archipelago evolved into a home for an all-star cast of plants and animals. Sometime in the 1800s, some swashbuckling pirates and intrepid explorers started arriving in the Galápagos Islands. The most famous early visitor was Charles Darwin, a young naturalist who spent 19 days studying the islands' flora and fauna in 1835.
Since then, word of these islands and their magnificent beauty has steadily grown. In 1959, the Galápagos became Ecuador's first national park, and in 1978, it was named a UNESCO World Heritage site, according to Travel Land Leisure.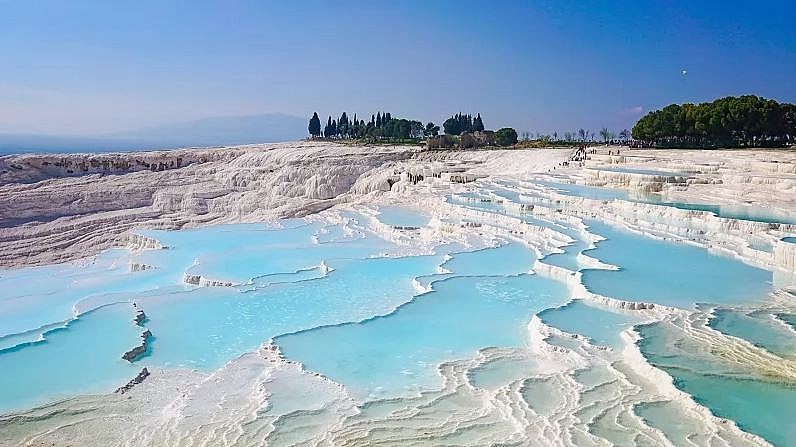 Pamukkale, Turkey (Photo: SWT)
Pamukkale, Turkey
The thermal pools in Pamukkale are considered one of the most beautiful places in the world. The name translates to 'cotton castle' as there are plenty of bright white limestone terraces which have been drawing visitors for thousands of years.
The region also has a temperate climate for the majority of the year making this a good choice for digital detoxers looking to escape the cold.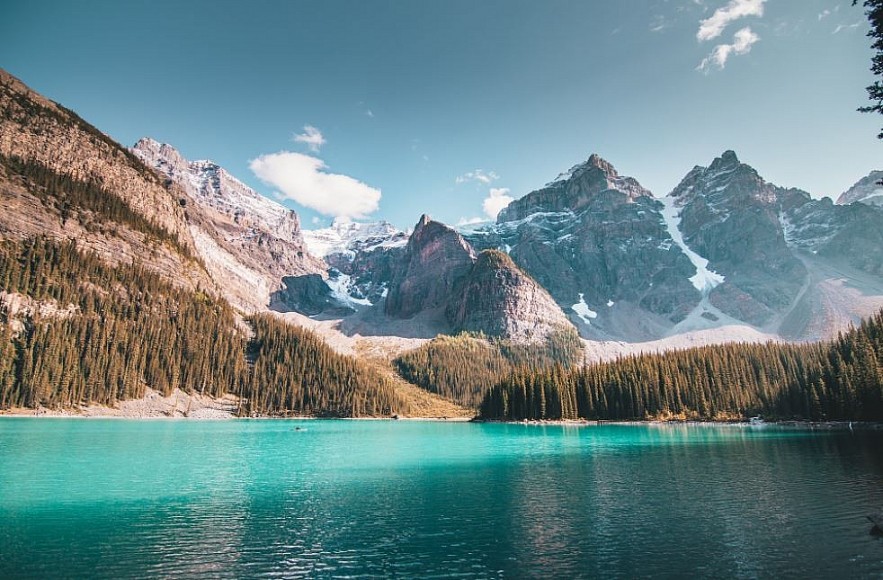 Banff National Park, Canada (Photo: The Mile Post)
Banff National Park, Canada
Banff National Park is home to 1,600 km of maintained hiking trails which are best explored from July through to mid-September. You'll probably find the scenery so jaw-dropping that you won't need any encouragement to stop and enjoy some of the things to do in Banff National Park. Get started with five of our favorite stops.
Banff is the flagship of Canada's national park system and sees over three million visitors during an average year. If you're planning to stay in the park we recommend making reservations in advance, according to Mile Post.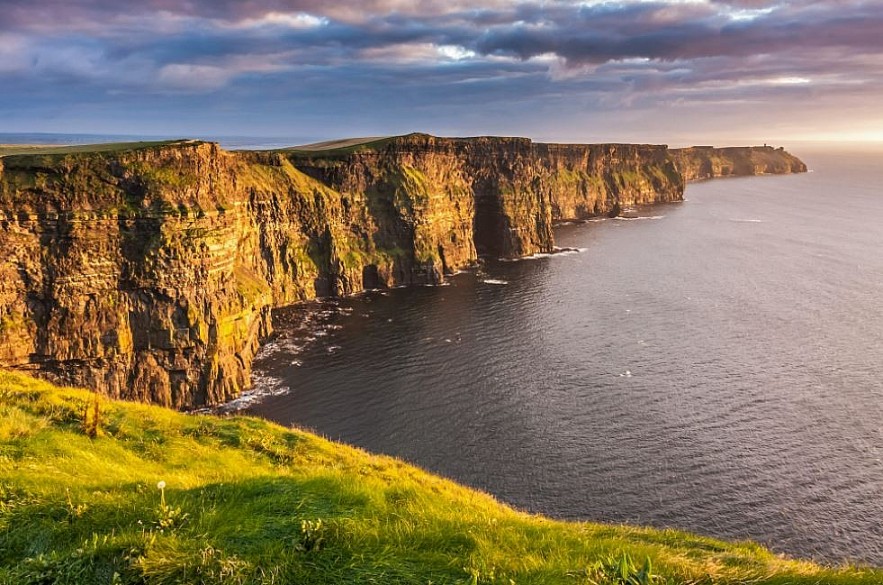 Cliffs of Moher, Ireland (Photo: Lonely Planet)
Cliffs of Moher, Ireland
One of Ireland's favorite visitor experiences, the Cliffs of Moher tower over the rugged west Clare coast. Walk the safe, paved pathways and view the famous Cliffs on Europe's western frontier and enjoy the spectacular vistas over the Atlantic Ocean and the Aran Islands.
Their natural beauty has inspired artists, musicians, and poets for generations, as well as absorbing scientists and geologists, drawn by the unique landscape in which they sit. The Cliffs of Moher, the most famous cliffs in Ireland, will leave you awestruck, creating memories that will stay with you forever.
Machu Picchu, Peru (Photo: USA Today)
Machu Picchu, Peru
Machu Picchu is almost four hours from the nearest city of Cusco - the longest journey on this list.
This 15th century Inca citadel can be found 2,430 m above sea level in the middle of a tropical mountain forest. On the eastern slopes of the Andes in the upper Amazon Basin, it is surrounded by a rich diversity of plants and wildlife. With plenty of natural and historic attractions, there's more than enough to keep you occupied while you switch off.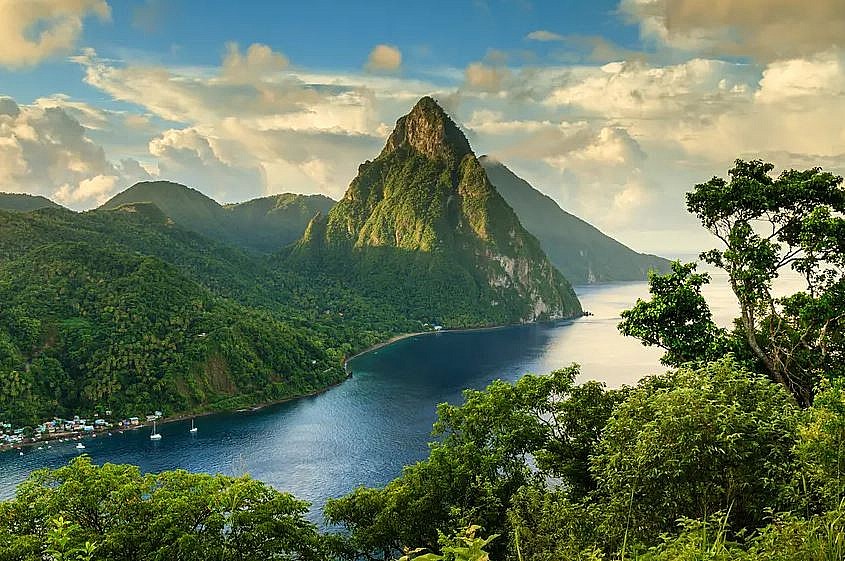 The Pitons, St Lucia (Photo: Lonely Planet)
The Pitons, St Lucia
Saint Lucia is one of the finer vacation destinations in the Caribbean. With plenty of sun, sea, sand, greenery, peace, quiet, and as much excitement as you can fit into your itinerary, you'll find that these shores are pure magic, according to Sandals.
Of all the amazing things to do in Saint Lucia, climbing the Pitons is one of the most popular. These incredible twin peaks are a UNESCO World Heritage Site and a trek to the top of Gros Piton in particular, is a sure way to get your adrenaline going.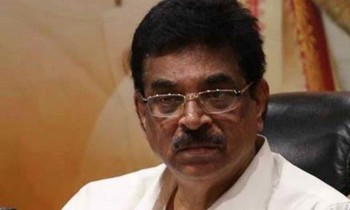 Economy
Mizoram Governor Hari Babu Kambhampati on Thursday said that a Super-Speciality Cancer Hospital and Research Centre would be set up in Aizawl