Top Vietnam Destinations: Four hidden paradises should be in wanderlust's bucket list
Vietnam has been well-known for beautiful beaches and islands from the North to the South. Some have been voted as ideal destinations for your vacations such as Phu Quoc, Nha Trang, Da Nang and so on. Addition to these names, there are a lot of other hidden paradises that are waiting for wanderlusts to discover.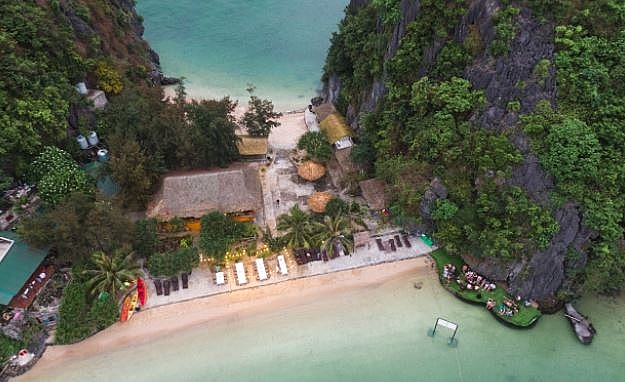 Photo: Toquoc
Freedom Island, Cat Ba, Hai Phong
Freedom Island (Freedom Island) is a small island located near the Cat Ba archipelago and Ha Long Bay which possesses charming scenery, pristine nature with white sand and blue water.
Additionally, its two-side beach makes it different from others in the region. From above, the island is as beautiful as famous foreign beaches.
Photo: Toquoc
On the island, there are also many interesting activities for you to experience such as kayaking, bay sightseeing, scuba diving, beach volleyball or if you like to explore nature you can participate in mountain climbing activities as well.
Nghe Cape, Da Nang
Located in the Southeast of Son Tra peninsula, Nghe Cape is a new tourist destination which is considered the easternmost point of Da Nang city. In Nghe Cape, you can enjoy the first sunrise of the new day. Because its shape is similar to lion, it has been named Lion Cape or Nghê Cape in Vietnamsese.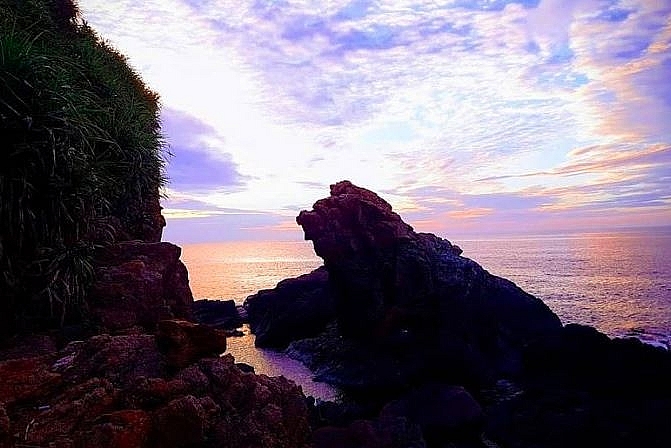 Photo: Dulichkhampha24h
A special feature in the Cape is the natural saltwater "swimming pool" among the high steep cliffs which have been created by waves rushing into cliffs and being kept inside . Therefore, its water is very clear so you can swim or even fish and you also can camp in surrounding areas.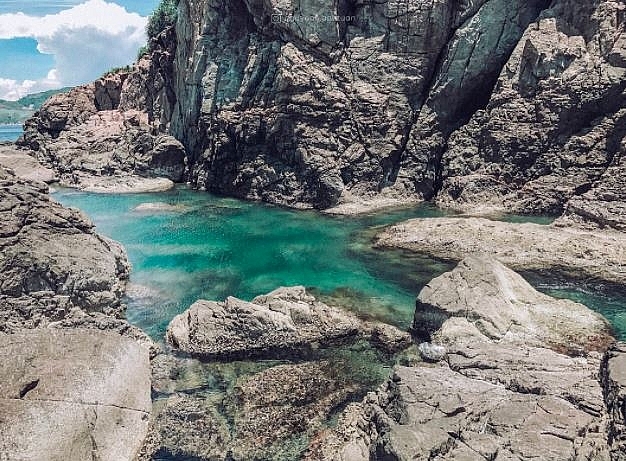 Photo: Toquoc
However, Nghe Cape is still very untouched and you need to be very careful when you come here as the path up here is quite small and steep, there are many whirlpools in this area and sharp oysters shells on the cliffs.
Phu Quy Island, Binh Thuan
Phu Quy Island is far 120km from Phan Thiet City and it is also known with names such as Cu Lao Khoai Xu, Cu Lao Thu, Co Long, Thuan Tinh . This island is endowed with rich natural resources and beautiful natural sceneries.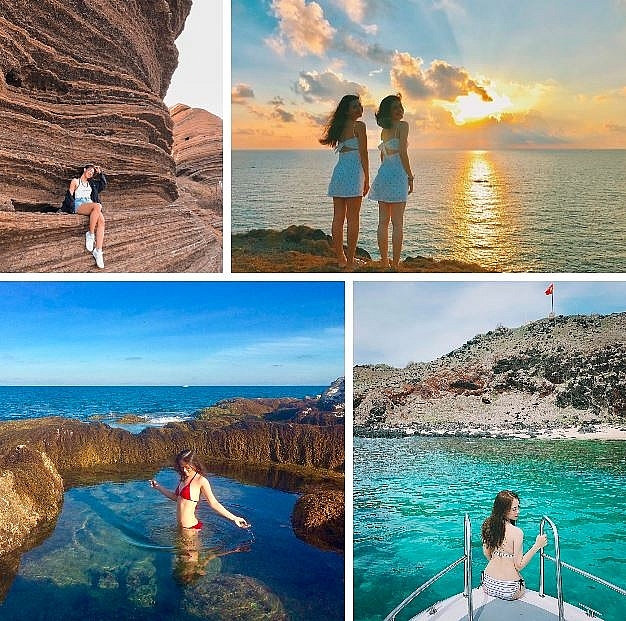 Photo: Toquoc
When you visit Phu Quy Island, you can feel the peaceful scenery and immerse yourself in the rare blue sea where you also can see the lighthouse located on the top of Cam Mountain. After climbing up to nearly 120 stone steps, you can enjoy the panoramic view of the island from above.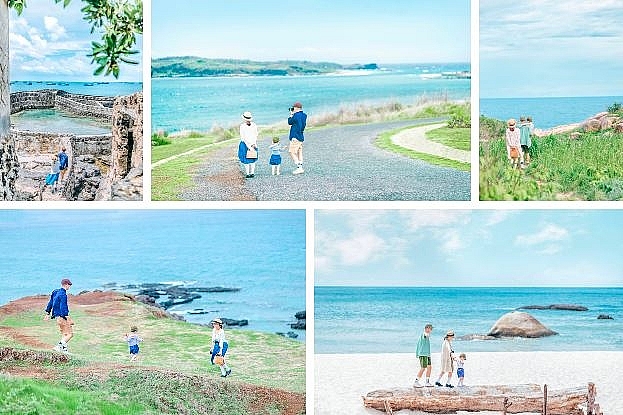 Photo: Toquoc
On Phu Quy Island, you cannot miss check-in points such as Bai Nho, Linh Son Pagoda, Hon Tranh, Trieu Duong Bay ...
Dragon Eye Island, Ha Long
Dragon Eye Island, also is known as Hon Bai Dong which is a beautiful island on the southern edge of Halong Bay. The most special feature of the island is the beautiful circular beach in the middle of the mountain that looks like a giant eye. Because of this special shape, people named it Dragon Eye Island.
Dragon Eye Island attracts everyone because of its wildness and rare natural beauty where you will feel the peaceful and pleasant atmosphere. The island is ​​about 30 hectares and possesses a very rich vegetation system, 300-400 meters white sand beach with clear turquoise water, majestic primeval forest.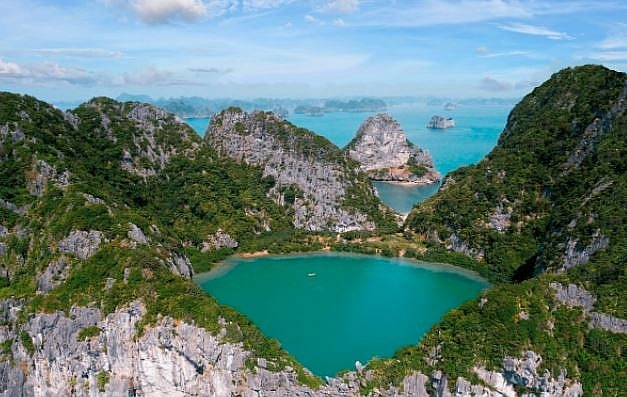 Photo: Toquoc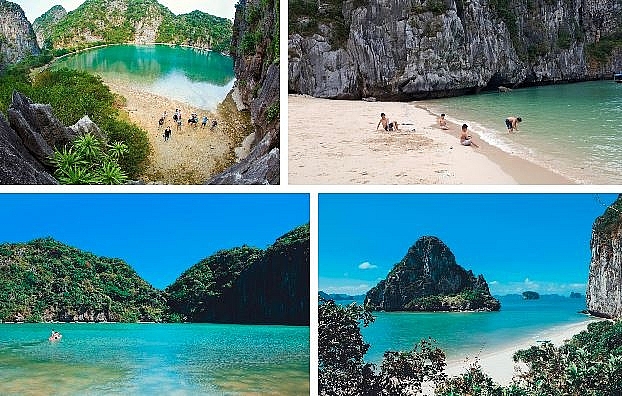 Photo: Toquoc
To Quoc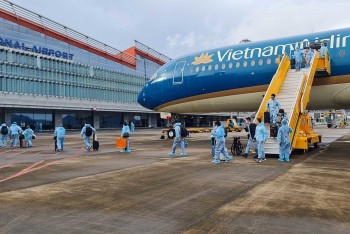 National
Vietnam News Today (September 27): HCM City expects a special mechanism for new normal; UNICEF speaks highly of Vietnam's priority to Covid-19 orphans; Vietnam considers mutual recognition of vaccine passport with select countries; Central Vietnam province prepares to welcome foreign tourists starting November.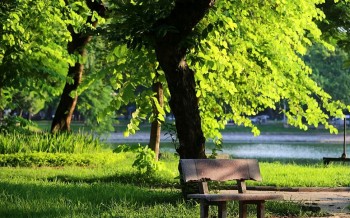 Travel
As Hanoi enters autumn, the atmosphere turns cool and relaxing. Hanoi's streets become more poetic with the clear blue sky and golden sun rays leaking through the leaves.
Friendship
Cuba has exported its Abdala coronavirus vaccine for the first time with an initial shipment to Vietnam.