Vietnam's Cua Van Among Most Beautiful Fishing Villages In The World
Cua Van village, one of four remaining floating villages in Ha Long Bay, has been selected by tourism site Road Affair among 25 most beautiful fishing villages in the world.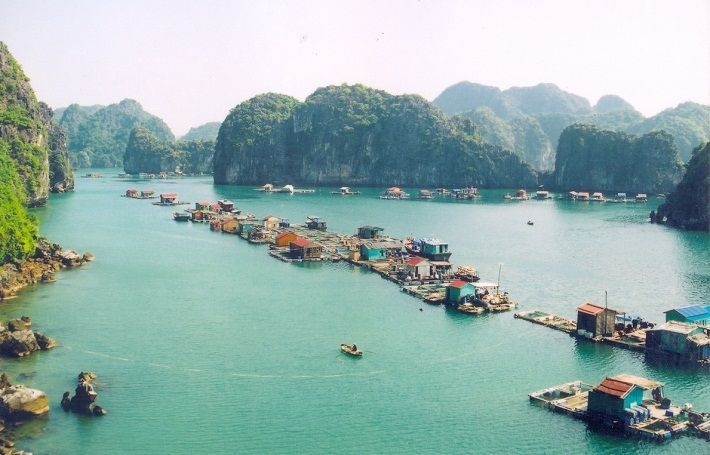 Cua Van fishing village, located in Ha Long Bay, is home to beautiful and exotic marine life. Photo Your Ha Long
Among the list of top 25 most beautiful fishing villages around the world voted by the Road Affair, Van Chai of Vietnam ranks the ninth position.
According to the website, Ha Long Bay is famous for its natural charming and enchanting beauty. Cua Van is just one of the fishing villages along Ha Long Bay but is believed to be its most popular spot.
"Situated on an emerald green bay surrounded by mountains is the serene Cua Van, home to beautiful and exotic marine life, caves and grottoes perfect for exploring, and a vibrant village culture," it wrote.
Where is Cua Van village?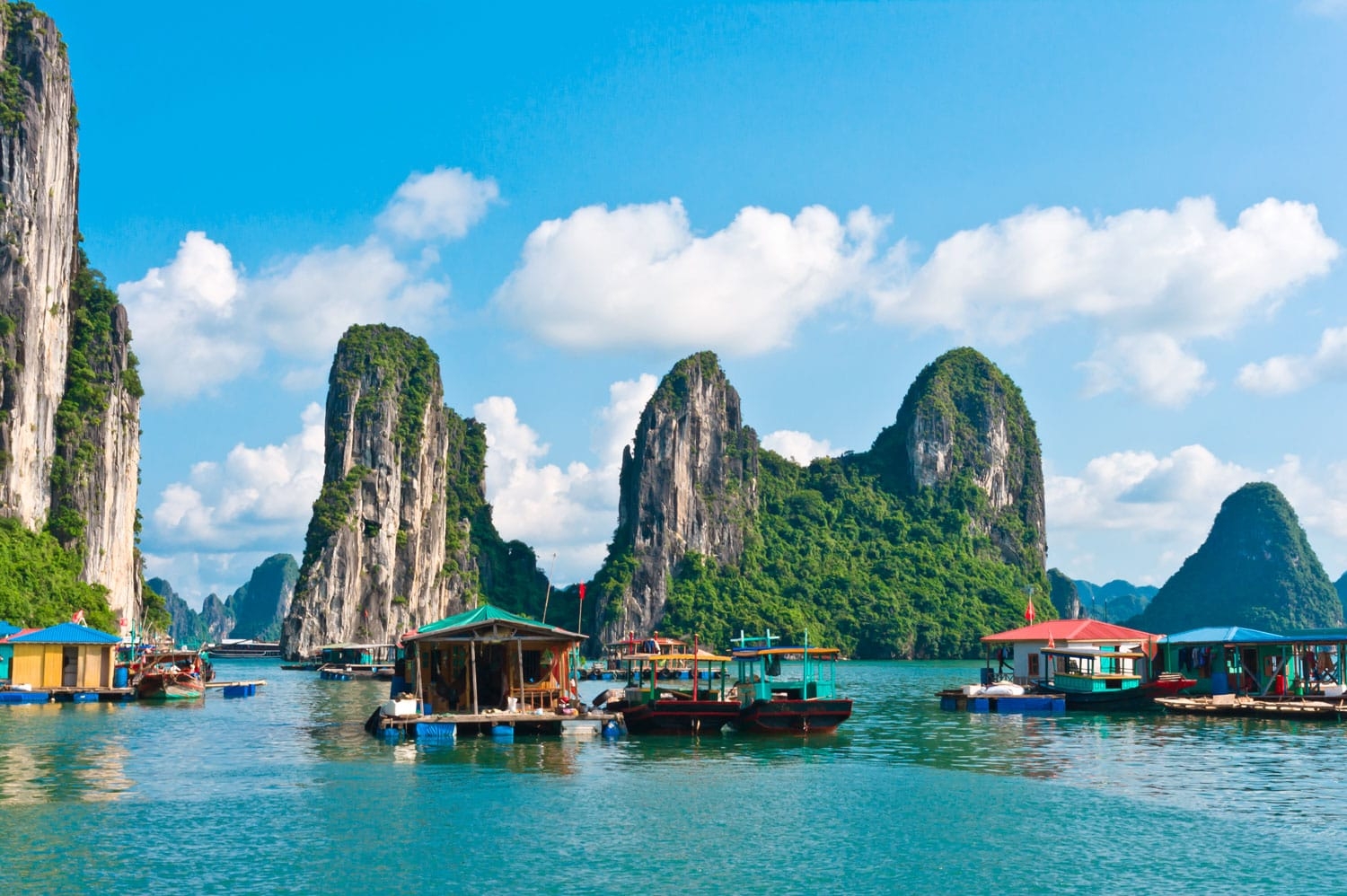 Local fishermen have been living on floating boats in the village for a long time. Photo Road Affair
When thinking about Ha Long Bay, the image that frequently crosses people's minds is the surreal breathtaking mountains rising from the emerald green water. But Ha Long Bay is not all about world-class caves and grottos. There are local people who think about their daily lives with an optimistic attitude.
Situated on a calm bay surround by mountains, 20km away from the tourist boat wharf, Cua Van village is a tranquil haven for travelers who want to experience the authentic lives of local people. Another reason to pay a visit to the village is that it is also home to an interesting marine and coastal ecosystem.
As the largest fishing village in Ha Long Bay, Cua Van has a population of 733 in 176 households. They live on floating houses and call fishing their bread and butter. Cua Van can be considered the "wealthiest" village in Ha Long Bay. Their floating houses look spacious and clean. The well-off families even have tiled roof houses with radios, television sets, tables and chairs.
What can tourists see at Cua Van village?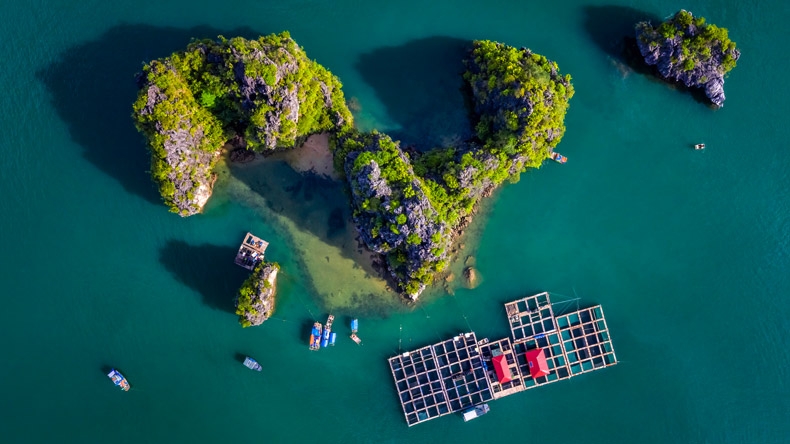 Cua Van village, seen from the above, looks amazing. Photo Visit Ha Long
Visiting the village, tourists have a chance to experience the villagers' daily life as well as the traditional culture and customs of the fishermen, the often overlooked main characters of the UNESCO site Ha Long Bay. Observing the making of fish nets and fishing is good lesson for kids and an interesting experience for adults from other cultural backgrounds. Looking at the small boats driven by tiny oars going to school, the radiant faces of the children, and their rambunctious calling, tourists will feel confident in a bright future for the fishing village.
In recent years, the locals at Cua Van village have been more engaged in the tourism industry in Ha Long Bay. Aside from fishing, many families also offer homestay and participate in environment awareness campaign. It's no wonder why Cua Van has become a tourist attraction and has been present in the itinerary of almost all tourist agencies.
What makes the fishing village unique?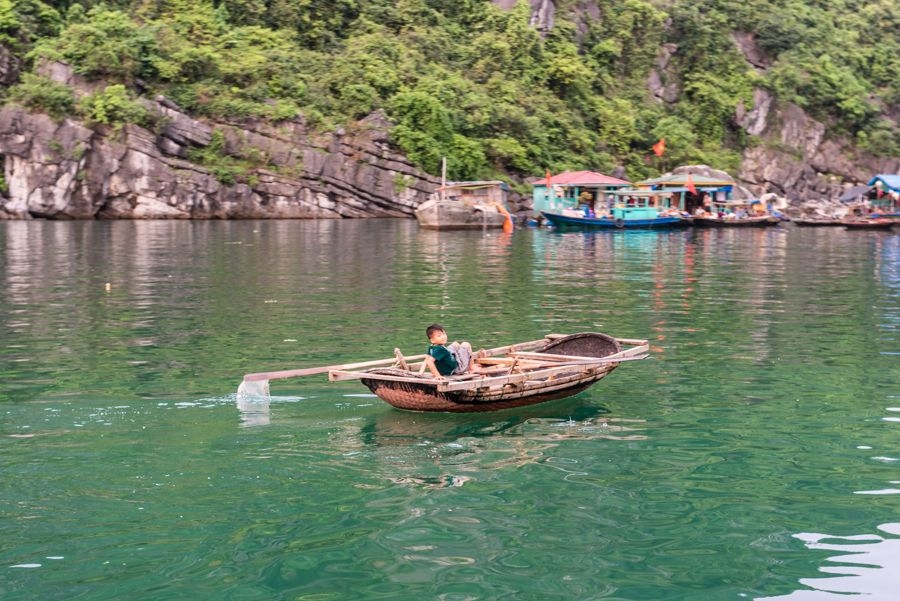 If you come to Ha Long Bay, come to Cua Van fishing village, you can truly see the life of coastal residents. Photo Origin Vietnam
Cua Van fishing village is where the typical culture of the sea converges and the life of residents is very different from the mainland. It always exudes a unique beauty that can not be found anywhere. Cua Van fishing village is like a small oasis in the majestic scenery of Ha Long Bay like nestled among the towering rocky mountains.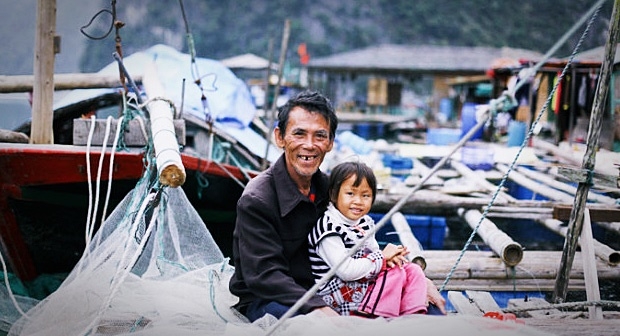 A father and a daughter living on a boat in Cua Van village. Photo Grayline Ha Long
Top activities to do at the village
Coming to Cua Van fishing village, visitors can immerse themselves in the quiet, peaceful, exotic space, and admire the charming natural landscape, learn about the cultural life of fishermen. They are also guided by the village women in the fishing village to visit, show how to row a boat, set a net, and fish.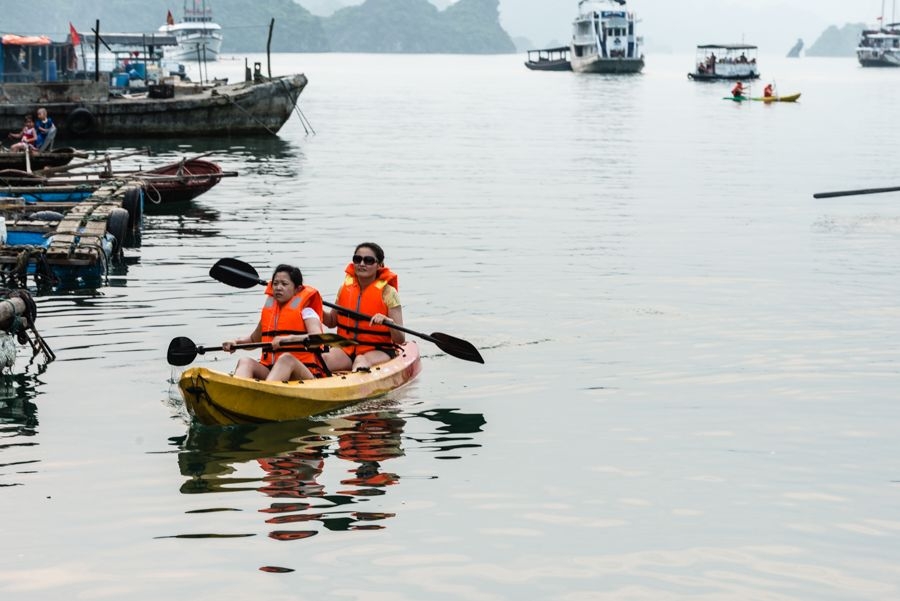 Rowing a boat is one of must-try experience at the village. Photo Origin Vietnam
When night falls, you do activities like walking through the fishing village, listening to the singing, catch ingsquid with fishermen at night or fishing to have the best night meal with the fish and squid caught by yourself.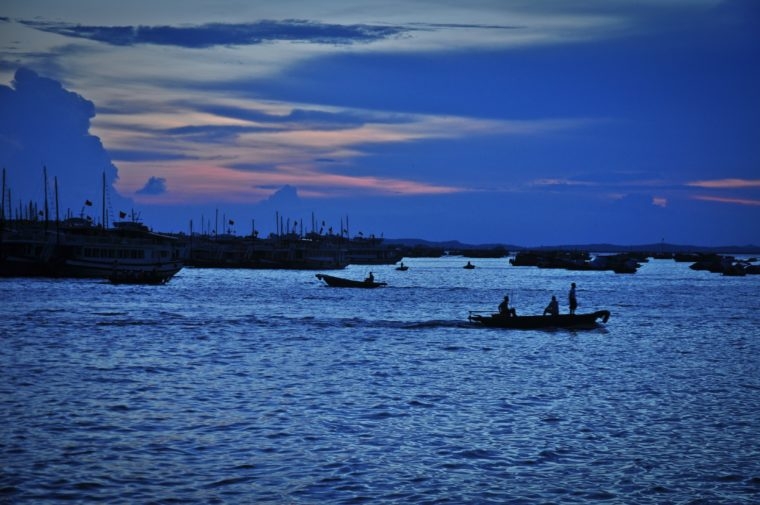 Cua Van village looks beautiful at the sunset. Photo Grayline Ha Long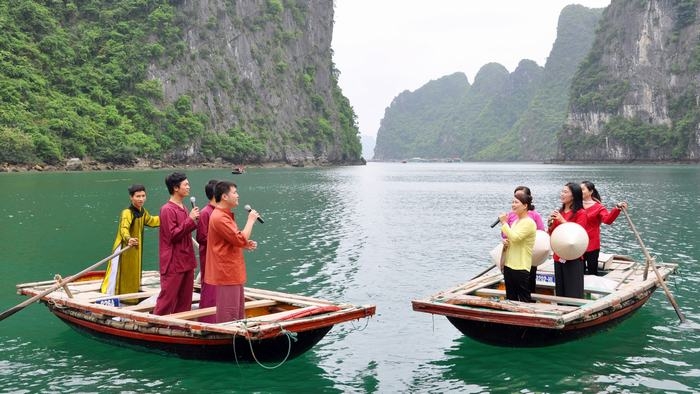 Local people often hold singing competitions on the floating boats. Photo Ha Long Bay Tours
According to Origin Vietnam website, visitors to Ha Long tour from Hanoi can also visit Cua Van Floating Cultural Center where you can find traditional cultural values in the daily life of Ha Long Bay fishermen.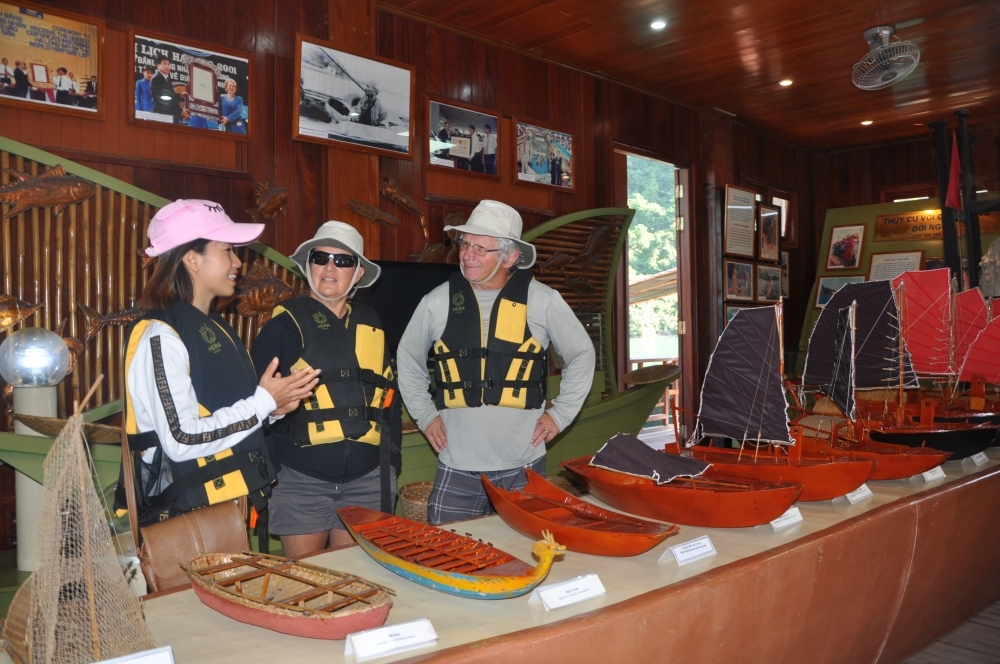 Cua Van fishing village cultural center, an attractive destination for foreign visitors. Photo Vietnam Economic Times
The artefacts are arranged, modelled on 5 main themes: Material life, How to make a living, Hydroponic with human life, For today and receive forever and Spiritual life.
This place also preserves more than 10 old houses so that visitors can see the life of fishermen in the sea and take photos and record the beautiful moments in their Ha Long travel.
Not stopping there, when coming to Cua Van, visitors will enjoy more new and unique forms of tourism such as visiting Tien Ong cave, Ba Ham lake, mountain climbing, squid fishing, visiting the fishing lagoon.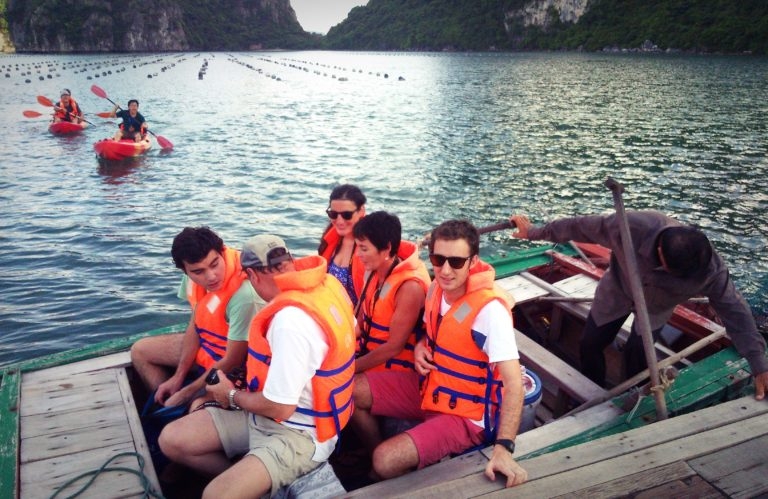 Tourists can explore the fishing village on floating boats riden by local people. Don't forget to wear life jackets. Photo Grayline Ha Long
When is the best time to visit Cua Van?
Ha Long is located in a closed sea area, with two distinct seasons, the rainy season and the dry season. The dry season in Ha Long starts from June to August and the rainy season starts from December to February next year. The annual average temperature ranges from 16 – 29 degrees C
How to get there?
The fishing village is located tens of kilometres off the shore by sea. So to get to this place you need to book a tour of Ha Long by boat, there are many types of boats for you to choose from. If you only go during the day, you can buy train tickets or canoes directly before going in Ha Long. Because there are day trips or overnight at Cua Van fishing village.
However, another way for you to discover more destinations on Ha Long Bay while visiting Cua Van fishing village. The best way is to book a Ha Long cruise tour 2 days 1 night or 3 days 2 nights. Usually, these tours need to be booked before going, you will choose the destination, the cruise type with a full range of services from the shuttle bus to meals on Ha Long Bay. This way saves you a lot cost more than buying train tickets to visit Cua Van fishing village.
There are many types of cruises from 3-star to 5-star luxury depending on your budget for your trip.
Other fishing villages in the Road Affair's list:

1. Popeye Village, Malta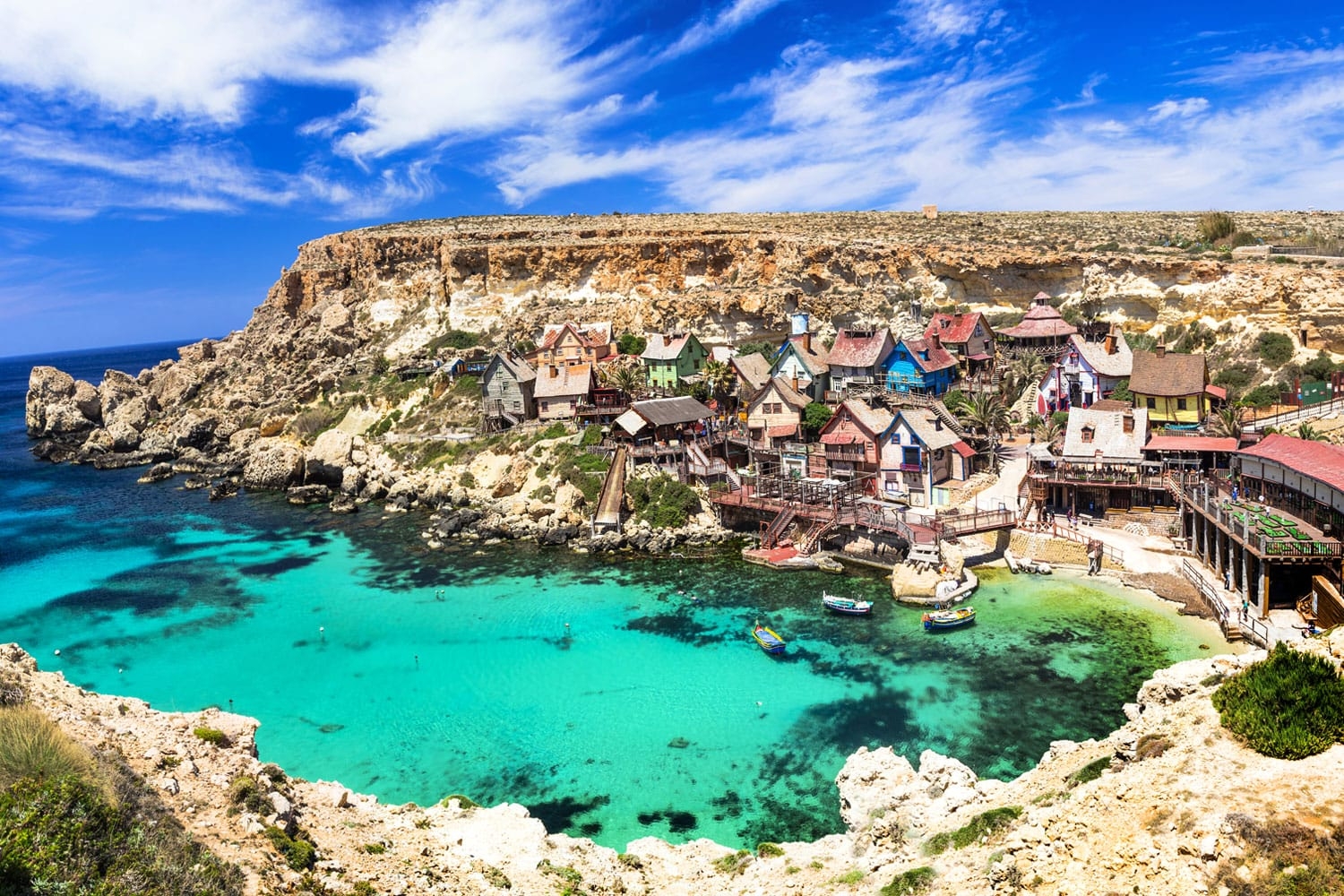 Photo Road Affair
In an interesting twist, one of the most beautiful villages around the world is a vamped up '80s movie set. Abandoned not long after the filming of the 1980 musical Popeye which featured the late comedian Robin Williams, Popeye Village is now home to quaint, colorful clusters of wooden buildings, a company of actors and an array of fun activities to do. Watch shows, go on boat rides, explore the village, visit museums or go wine tasting while the kids romp at the playhouses.
2. Hallstatt, Austria
Nestled between Hallstätter See and the Dachstein mountains is Hallstatt, Austria's oldest and perhaps its most photographed village. This stunning European town features beautiful old churches, a subterranean salt lake, a museum with 7,000 year old artifacts and a glass-like lake set against the breath-taking backdrop of soaring mountains.
3. Simiane La Rotonde, France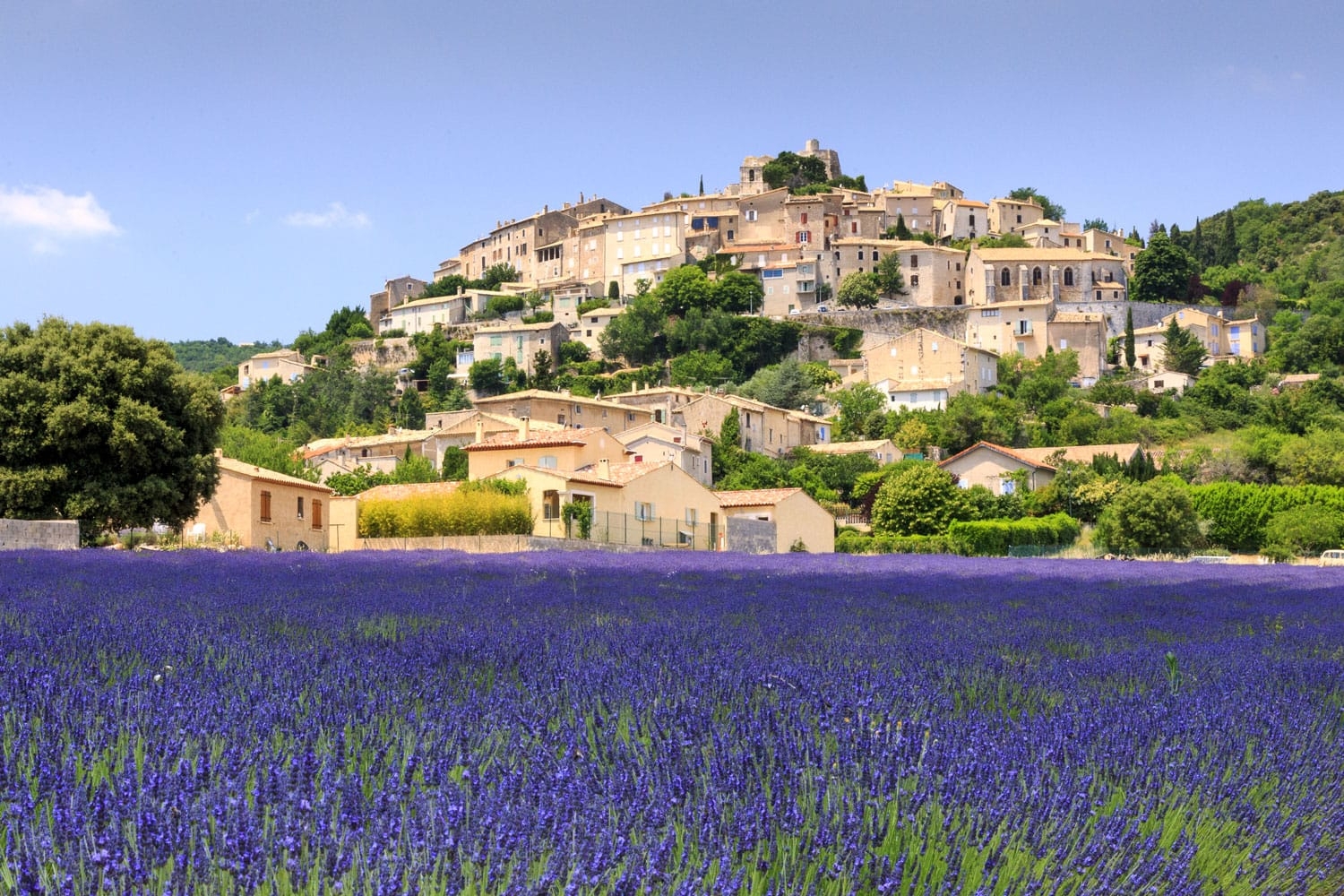 Photo Road Affair
Located in the stunning south of France and surrounded by olive groves and lavender fields, this hilltop village is one of the most beautiful towns in the world. Explore the charming village, pass along narrow cobblestone streets and stone houses, admire the centuries old architecture, attend talks on aromatherapy, tour the medieval castle and enjoy the scents and colors from the numerous flowers in the nearby Abbey of Valsaintes garden.
4. Cinque Terre, Italy
Cinque Terre means 'Five Lands' in English and is the collective name given to five different fishing villages that each boast stunning coastal and mountain trails as well as beautiful, classic architecture. Cinque Terre offers timeless appeal and a feel of authentic Italy with its rugged coastlines and romantic town area.
5. Ortahisar, Turkey
Despite its central location Ortahisar has managed to remain largely traditional and mostly slow-paced. Even as surrounding towns increasingly become more and more touristic, Ortahisar remains rustic and charming. Have a drink and a meal in an underground cave bar, marvel at Ortahisar's looming 78 meter high castle carved from stone and learn more about the underground cave storage where citrus fruits are stashed until they ripen.
6. Oia, Greece
Oia is a traditional village with beautiful blue domed churches, sun-bathed verandas, a number of art galleries, and maze of small shops, almost all with panoramic views of the port Ammoudi and of the Santorini volcano. Oia is without a doubt one of the most beautiful towns in the world.
7. Shirakawa-go, Japan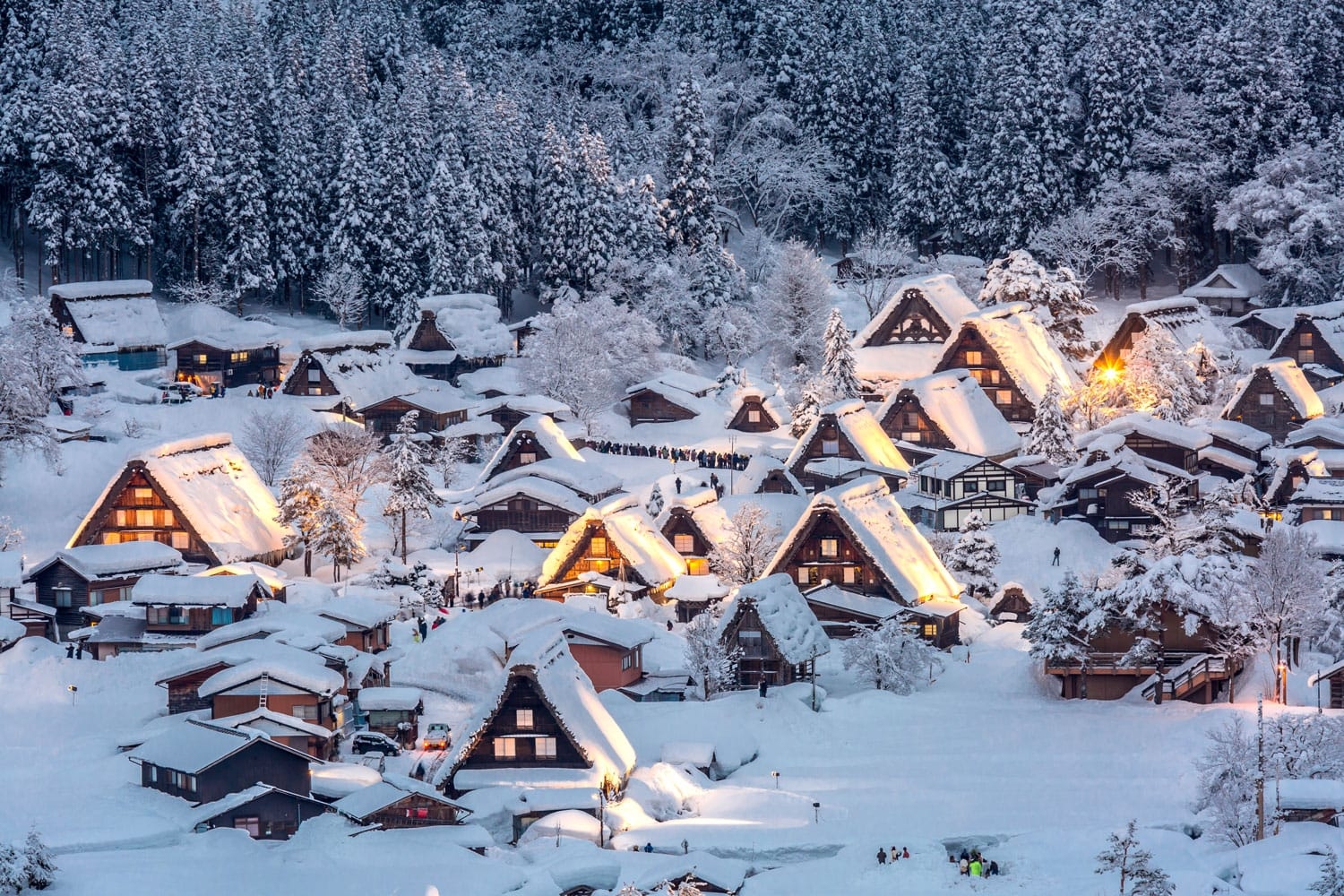 Photo Road Affair
Situated at the foot of Mt. Haku-san is the quiet mountain village of Shirakawa-go. Shirakawa-go is picturesque with its rolling rice fields and river, and it also boasts traditional thatched roof farmhouses, some of which are more than 250 years old, and the among the last of its kind in Japan. Engage with locals, learn the traditional art of dying and weaving and learn how to make delicious soba noodles while you're there.
8. Ait Ben-Haddou, Morocco
Ait-Ben-Haddou is a traditional southern Morocco earthen village made from clay bricks. The village lies in a valley near the the Atlas Mountains, thirty-two miles from the bustling film capital of Morocco. Historically, traders traversed the Sahara Trade Route and passed through the town carrying spices and gold on their way elsewhere. As the use of this established trade route faded, many Kasbahs (fortresses) in Ait-Ben-Haddou were abandoned and have since become preserved relics.