Hanoi cracks down on COVID-19-related false information on Internet
The Hanoi Department of Information and Communications and the High-Tech Crime Prevention Cyber Security Division (Hanoi Police) have recently imposed administrative penalties on 3 netizens for posing false COVID-19-related information on Facebook.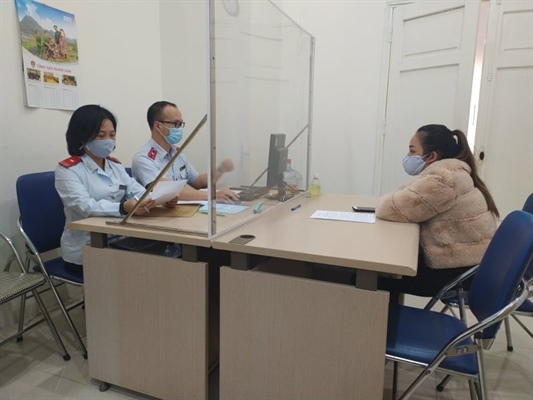 (Photo: Van Hoa)
Another 4 violators were monetarily penalized for the same crime.
According to Van Hoa, Tran Van Quyen (1989), from Hanoi's Ba Dinh district, is among the three lastest violators. On January 28, Quyen's post on his Facebook account says "The pandemic recurrs just as Tet is so close. Hope everything will soon be put under control so that everyone can enjoy a safe Lunar New Year. But this patient's travel history is something! Can't imagine how many F2, F3 will be infected from him". Tagged on the post is a photo of the patient's travel history.
On the same day, Nguyen Thi Thuy (1994), from Ha Dong ward also posted on her Facebook account claiming "Patient 1553's night at the karaoke parlors has been disclosed to the whole country, even foreign countries. Poor the women being with him at the karaoke. They must be feverish".
Meanwhile, Duong Thi Tuyet Trinh (1995) from Dong Da district, Hanoi wrote on her Facebook that Patient 1553 hit the karaoke after knocking off from work.
The Hanoi Department of Information and Communications said the above cases had violated Government's provisions on managing, providing and using the Internet.
Based on the verification results and documents, the agency has issued a decision to administer administrative punishment to the above three cases with a total amount of VND 22.5 million (US $978,91). All the three posts were removed from Facebook.
Just days into February, at least 7 netizens were fined for the wrongdoings.
Hanoi Department of Information and Communications warns that all residents must stay vigilant while posting information about COVID-19 on social networks. All information must be cited from reliable source. The Department also calls for people to stop posting, sharing, or commenting on unverified information on the Internet.