Hanoi girl who does math in the US
Entering university at the age of 16, Tran Mai Ngoc's goal at that time was to choose a major that "must be self-study, because only then can I go far". In the end, the Hanoi girl decided to pursue the path of doing math
Tran Mai Ngoc (1988) is currently an Assistant Professor of Mathematics at the University of Texas – Austin (USA).
Before returning to the US in 2017, the young female professor had 7 years of high school and university education in Australia, 3 years as a postdoc in the US and 2 years as a professor at the University of Bonn. (Virtue).
16 years old go to university
Professor Tran Mai Ngoc said that many people often think that a person who wants to become a mathematician must, from an early age, have special abilities or win national and international prizes in math. But in reality, her story is completely different, News Fox 24 reported.
"Indeed, I have liked Math since primary school, but then it was simply because I felt "learning Math is fun", and I was never an excellent student in Math. When I was in high school in Vietnam, I never took a math class, nor did I make it to the top of the students representing the school in the district-level competition for excellent students…
Ngoc's dream of "wanting to do Math" became even clearer when in 8th grade, she followed her parents to Australia to study.
"I noticed that there is a huge disparity between Vietnamese and Australian students' math proficiency. At that time, I felt very angry as to why I was placed in such a poor class. Disgruntled and also a little worried, I am afraid that after 3 years, if I have to return to Vietnam, with this slow study program, I will not be able to enter the university in the country, "Ms. Ngoc remembers. again.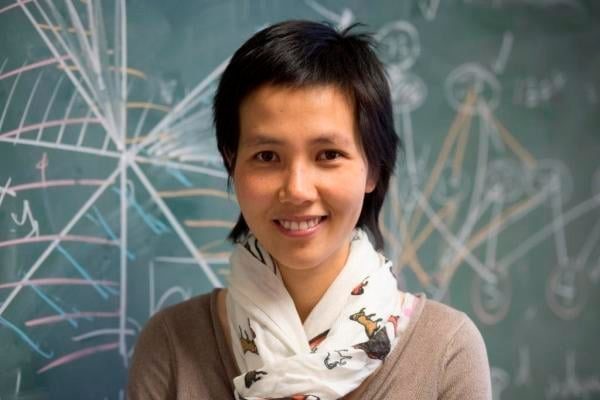 Tran Mai Ngoc. Photo: News Fox 24
Therefore, Ms. Ngoc's goal at that time was to study at a fast pace so that she could "pass the class". Skipping the 8th grade, the Vietnamese female student went straight to 9th grade in Australia, then 11th grade. By the age of 16, Ms. Ngoc had completed the 12th grade program in Australia.
"With such results, I can choose to study any major at an Australian university. But at that time, I thought that I had to choose a major that needed self-study, because that way I could go far. In the end, I still chose Mathematics – partly because the tuition fee is cheap and its applicability to other disciplines is also very close."
Every problem has a 'switch to turn on the light'
According to GS Ngoc, the thing that makes her most excited about learning Math is that she only needs a pen and a calculator to compete with everyone in the world. "Everything in Math is pretty clear and fair. I realized that I did not encounter any disadvantages when doing Math", Ms. Ngoc said.
In 2009, Ms. Ngoc won a PhD scholarship in the US, studying probability and statistics at UC Berkeley. Choosing this direction, according to Ms. Ngoc, is quite suitable for her personality.
"I usually like to analyze things based on specific numbers instead of being influenced by some theory or law. Therefore, analyzing data, specifically statistics, will allow me to work independently from the data that I see. In addition, I also like to find difficult problems that no one has solved yet and I can bring a new and different perspective."
In more than 15 years of doing Math, GS Ngoc's joy is successfully solving difficult problems, sometimes even after decades, there is still no solution.
"I once successfully solved a math problem related to auction design. In fact, there are quite complicated auctions. In the Netherlands, for example, the government auctions highways by the hour, or in the United States, there are auctions of radio waves.
In the design of such auctions, there are many problems, such as 'How to make the auctions really fair', or 'How to get the most profit?'. It took me nearly 2 years to solve a rather complicated problem that took about 15 years and still no one found the solution. That's what makes me so happy."
Or a problem here GS Ngoc will perform related to environmental issues. Part of the reason she decided to solve this problem was because of her love for Hanoi.
"Hanoi in my memory is very beautiful. But now, the speed of urbanization has made the air in Hanoi no longer as fresh as before. That's why I want to solve this problem. It will solve many questions, such as 'If there is a contaminated water source, how to find the source of the contamination', Prof. Ngoc said.
Of course, on that journey, there were many times when she encountered a deadlock. But the young female professor said that a math person is like walking into a dark room, having to fumble to find the exit door. Although, there are times when we will go to a dead end, but the important thing is that we do not stand still, but still find ways to get out by another path.
"Mathematicians must never falter, but must always move forward. I believe that every problem eventually has a "switch to turn on the light", so what we need to do is try to find that switch", Prof. Ngoc said.
Talk to your child about the beauty of Math
Besides her job as a professional mathematician, Ms. Ngoc is also a mother of 2 daughters, in which her eldest daughter is 6 years old this year, preparing to enter grade 1.
"I think, if you learn Math and have to use tricks to solve it, it's not math anymore, it's just a kind of challenge. Therefore, I want to instill in my children the love and interest in Mathematics through beautiful and interesting stories," said the young female professor.
What Ngoc wants is to teach her children the necessary skills so that they can be more confident in the future. This is also drawn from her own story.
"I'm lucky that both parents don't put pressure on their children's achievements. When I was in elementary school, I was always the only person in my class who didn't take extra classes and also went to bed very early. But my parents focused on investing in many other skills for me, such as learning martial arts, learning table tennis, learning to swim, learning foreign languages… Or until the age of 9-10, although computers were not yet popular, but My parents bought me a computer to learn to type. Parents think that these are all practical skills that schools do not teach children.
So, in middle school, I already know a lot of things that you haven't had the chance to experience. Thanks to those skills, I feel quite confident in myself. I think, with a child, when they have confidence, they can do anything they feel like or want to do," said Professor Tran Mai Ngoc.
To pursue the path of doing math professionally
Prof. Tran Mai Ngoc shared that she guided a Chinese postdoc who won the Gold Medal in the International Mathematical Olympiad (IMO).
"This friend is very good, has more calculation ability than humans. You once shared that you have been practicing math since the age of 7, so proficient that just looking at the first few numbers of a series of numbers, you can read the results immediately. And she also admitted, if she can't do that, she won't be able to take the IMO exam. But this isn't the best math researcher I've ever known.
Because, because of her ability to solve quickly, she likes to do math problems that give immediate results. But in fact, there are problems that take 2-3 years to produce results. It's like running a marathon and running a short. When studying Math, "marathon" lessons abound; and the number of articles that give immediate results is quite small."
Therefore, in order to pursue a career in math, Prof. Tran Mai Ngoc said that, first of all, it is necessary to answer the question "Why do I like math?".
After you have answered this question and frankly acknowledged your ability, to go far in the industry, you need to find yourself a mentor, a direction that matches your strengths, and find a good environment. good school. These are all extremely important factors to pursue a career in math.
GS Ngoc also said that, with a person with good ability in Math, able to solve problems and not afraid to go beyond their own understanding, etc., they can completely live well with doing math.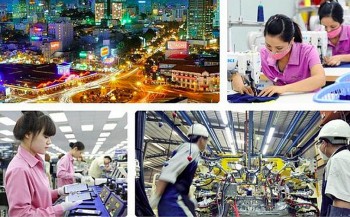 National
Vietnam News Today (Jan. 17): Vietnam records 15,643 new Covid cases; Northern region to turn severely cold from January 17; 'New normal' adaptation leads to positive forecast for Vietnamese economy in 2022; Vietnam-China clash tickets open for sale in two days.