Meet the Vietnamese-German Couple and their Giant Farm
German-based Vietnamese farmer Min welcomes everyone to her impressive 9000 m2 barn for a city escape trip.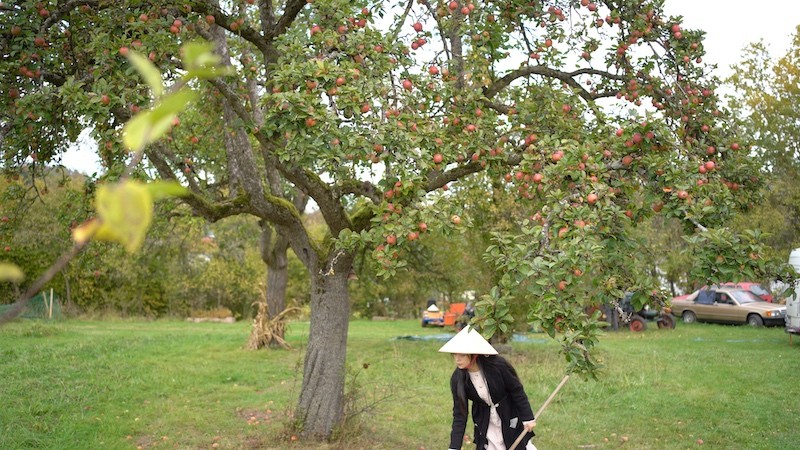 Vietnamese farmer Min is leading a life with her German husband and baby boy in Eppstein town, Germany. Photo: Dan Tri
Hai-Duong-born Min (Nguyen Thi Mien) is leading a barnyard life in the suburb of Eppstein town, Germany with her German husband and baby boy.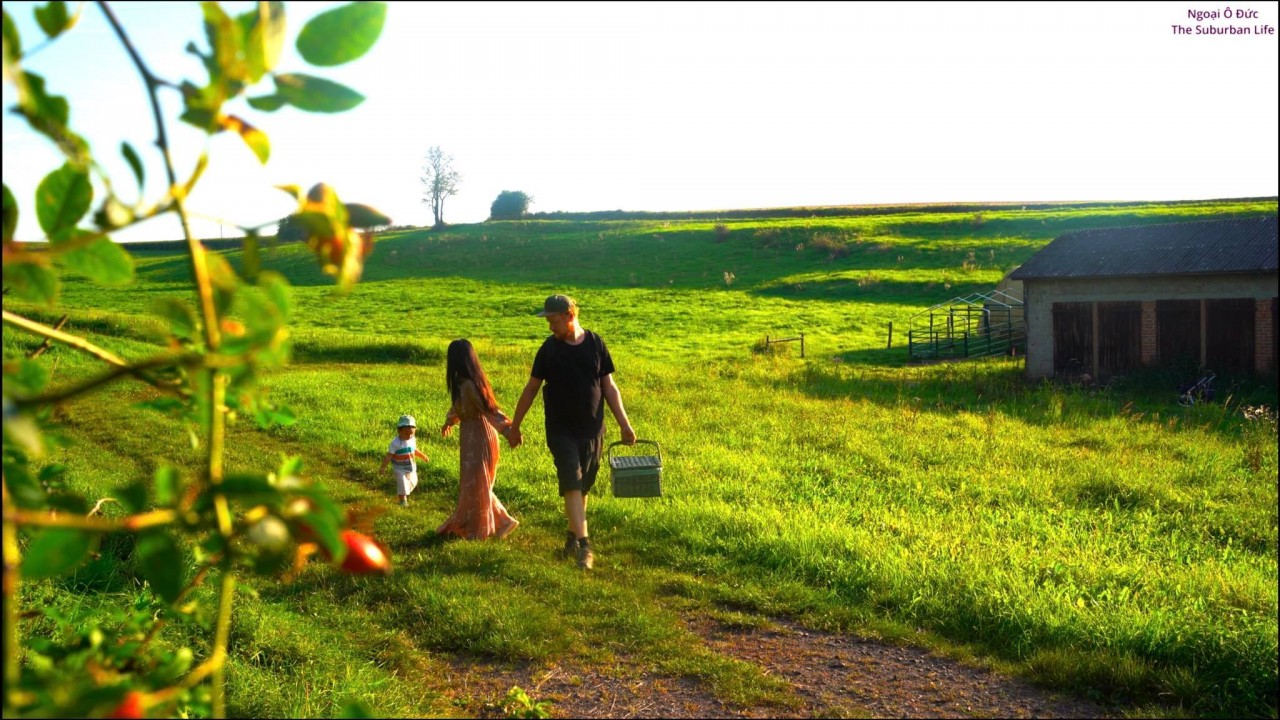 Min and her husband own a 9000 m2 barnyard, which they take care of by themselves. Photo: Dan Tri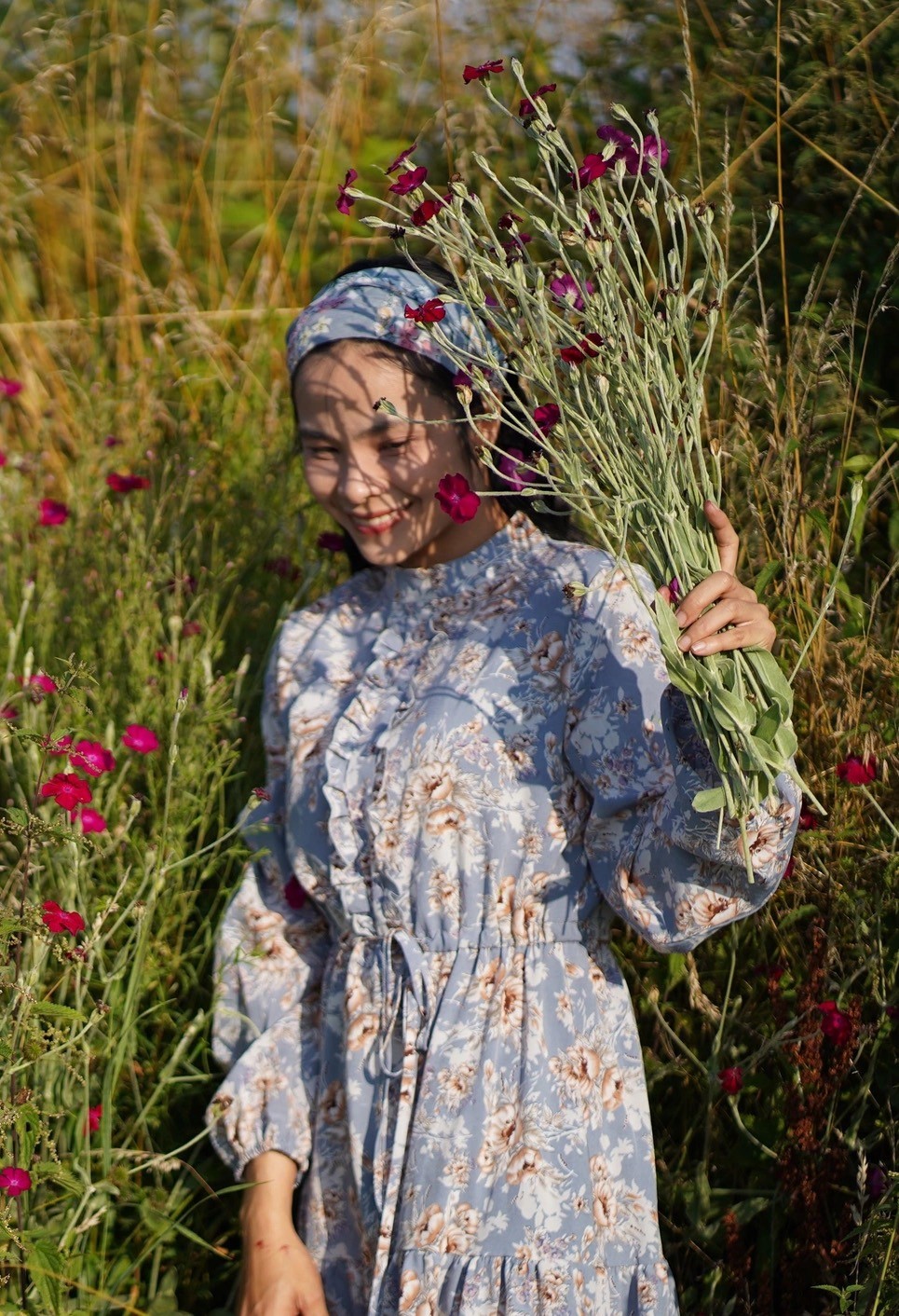 The 28-year-old farmer is mother of one. Photo: Zing News
After giving birth to their child, the couple decided to move away from Frankfurt to the suburbs. Min's husband would drive 100 km every day to work in the city, while she stays at home gardening in their 9000 m2 barn.
Like everyone else, the new parents wanted to provide the best environment for their children.
They tried to work hard, hoping to save enough for a small house in the suburbs in the future.
The turning point came to their life when Min gave birth to her first child.
Min successfully gave birth after 40 hours of labor pain. The fetus Min carried was diagnosed with a weak heart so it was like a miracle that both of them survived.
Hence, the couple decided to wait no longer to build their dream life because they want to cherish every moment as if it is their last. They moved to the small town of Eppstein, where the small family bought an old farm, 100 km from the city.
"This is our dream home. It has everything we ever wanted. The front faces the town while our backyard opens to vast hills and grasslands. There are rivers and mountains around the house so that the family can have fun and relax without traveling. It is not isolated, all amenities are supermarkets, hospitals, and schools are nearby.", cheered Min when talking about the reason they chose the old farm.
New parents take on abandoned farm
Life at an abandoned farm is no fairytale at first but the Vietnamese-German couple takes on this challenge like a champ. In the first month, vegetables and tubers grow very well.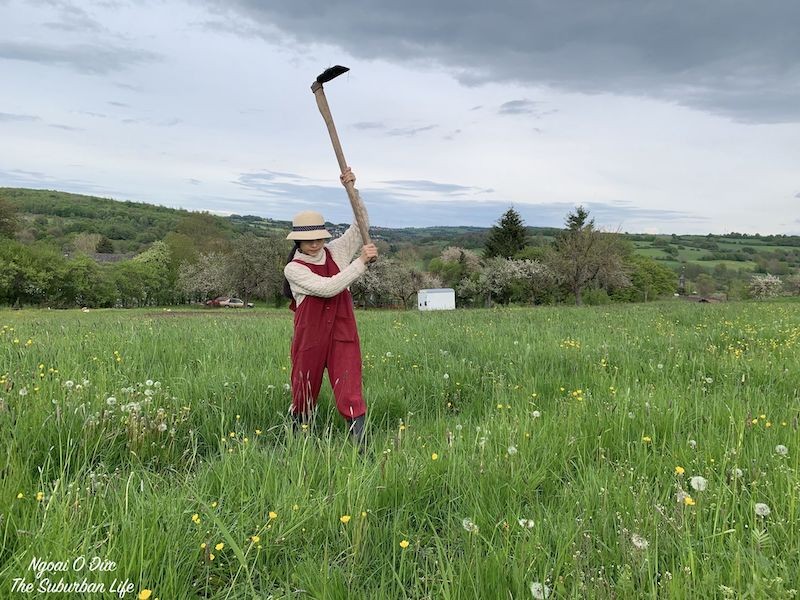 According to Min, the biggest difficulty when taking care of the garden is the weather. Photo: Dan Tri
"In the mountains, winter is long and cold and the summer is hot and sunny for many weeks. Wintery plants in cold countries can grow well but Vietnamese vegetables and tubers barely survive especially on cold days with -1 degrees Celsius. Germany had a lot of rain and storms. It could rain up to 4-5 days a week, so the trees are waterlogged.
"From planting to harvest we only have 3 months. Then, at the beginning of autumn, I have to clean the garden," she said.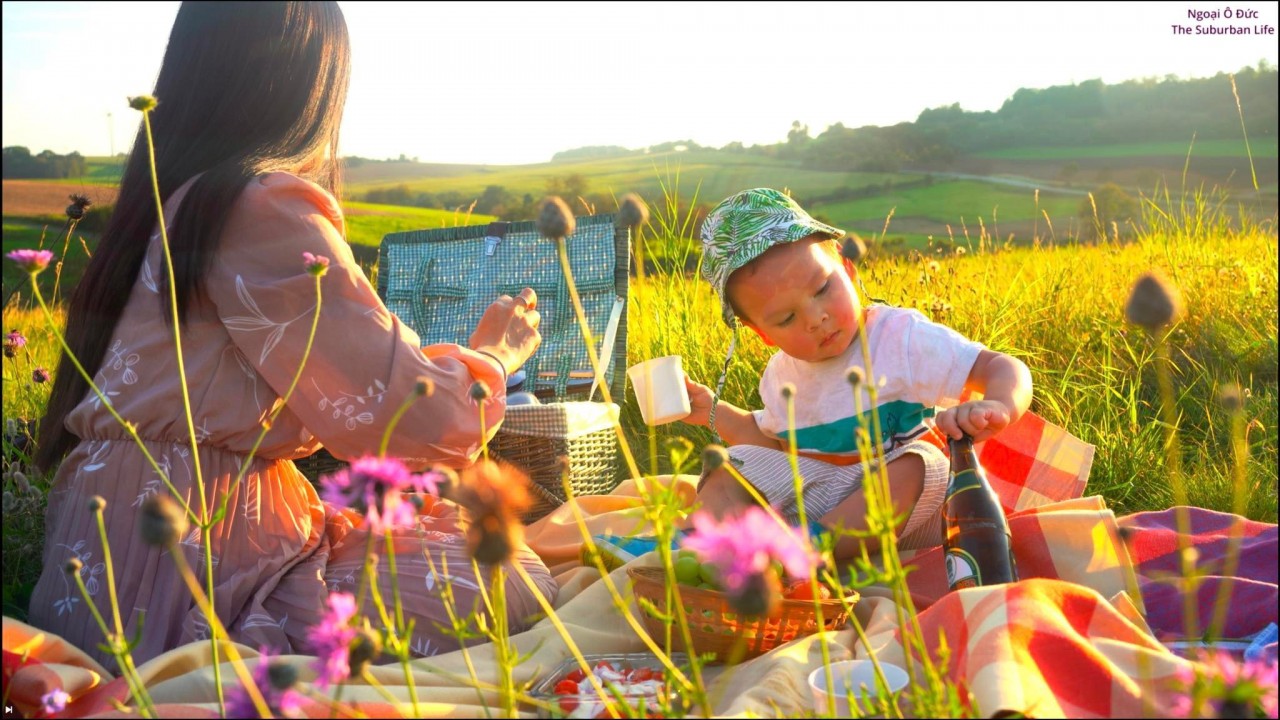 The family has beautiful picnics around the village. Photo: Dan Tri
Life in harmony with nature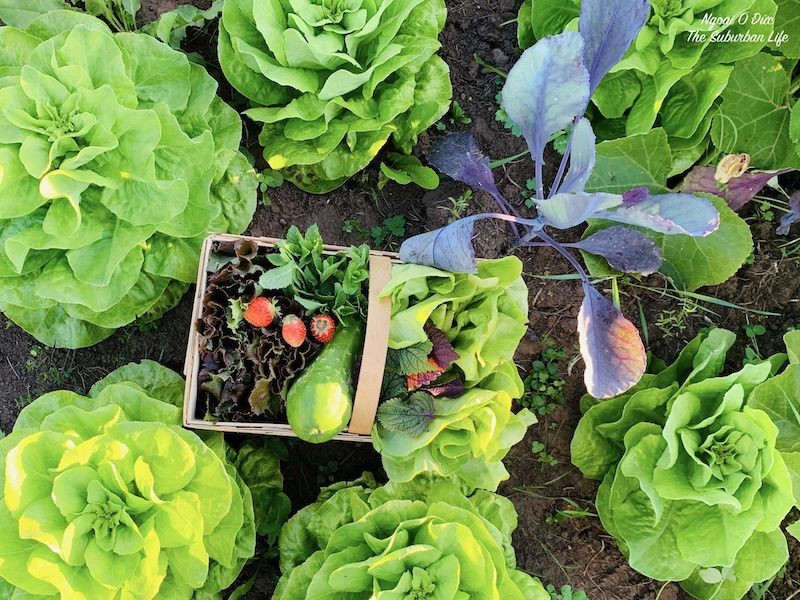 The garden produces enough for Min's family to sustain for one year. Photo: Dan Tri
Min grows a variety of vegetables and tubers such as carrots, radishes, potatoes, kohlrabi, cabbage, cucumbers, corn, sweet potatoes, kale, morning glory, water needs, bitter melon... and some common seasoning vegetables. such as onion, scallions, garlic, basil, thyme, mint, perilla.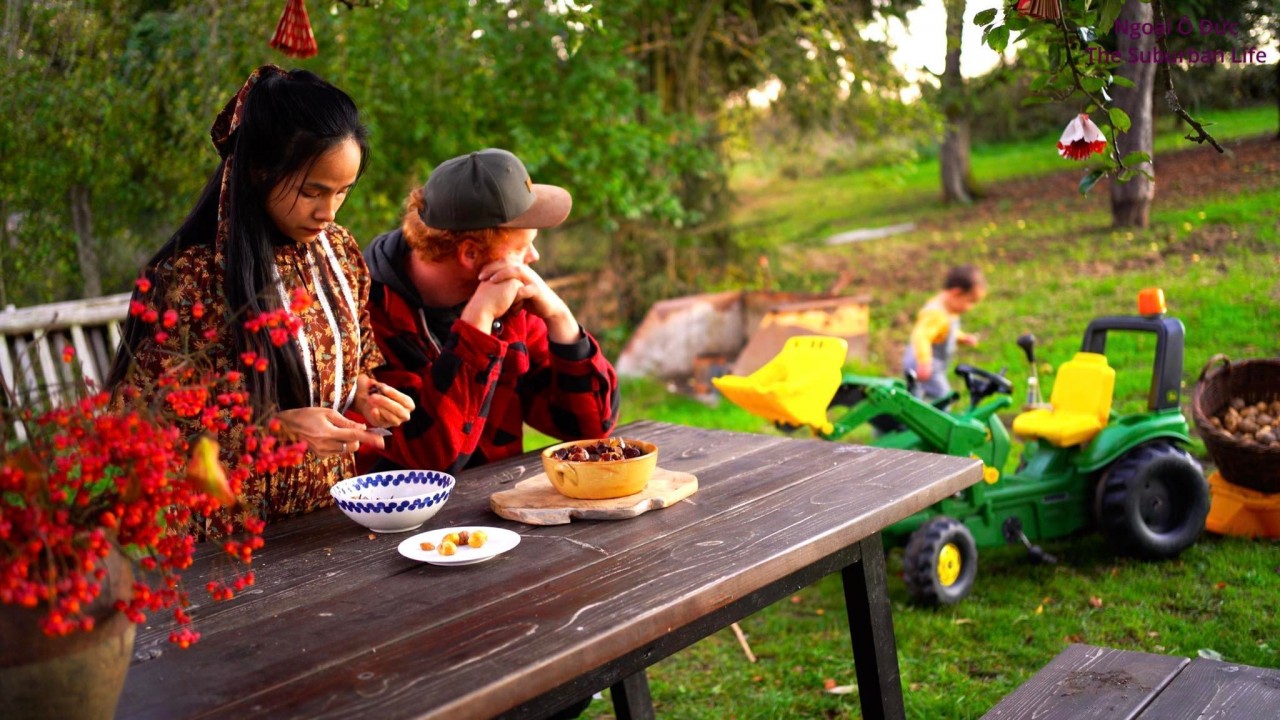 Min's family has a peaceful life that many people dream of. Photo: Dan Tri
In addition, she grows flowers such as water lily, lotus, periwinkle, immortal, chrysanthemum, dahlia, lily, lily, tulip, rose, coin, sunflower. On weekends, they invite friends to the house to have barbecue parties. Nature nurtures Min's family and gives them a peaceful life that many people dream of.
Her baby likes to play in the garden. exploring his parent's garden seems like endless fun for the little boy. He runs around picking up fruits and flowers with a big grin on his face.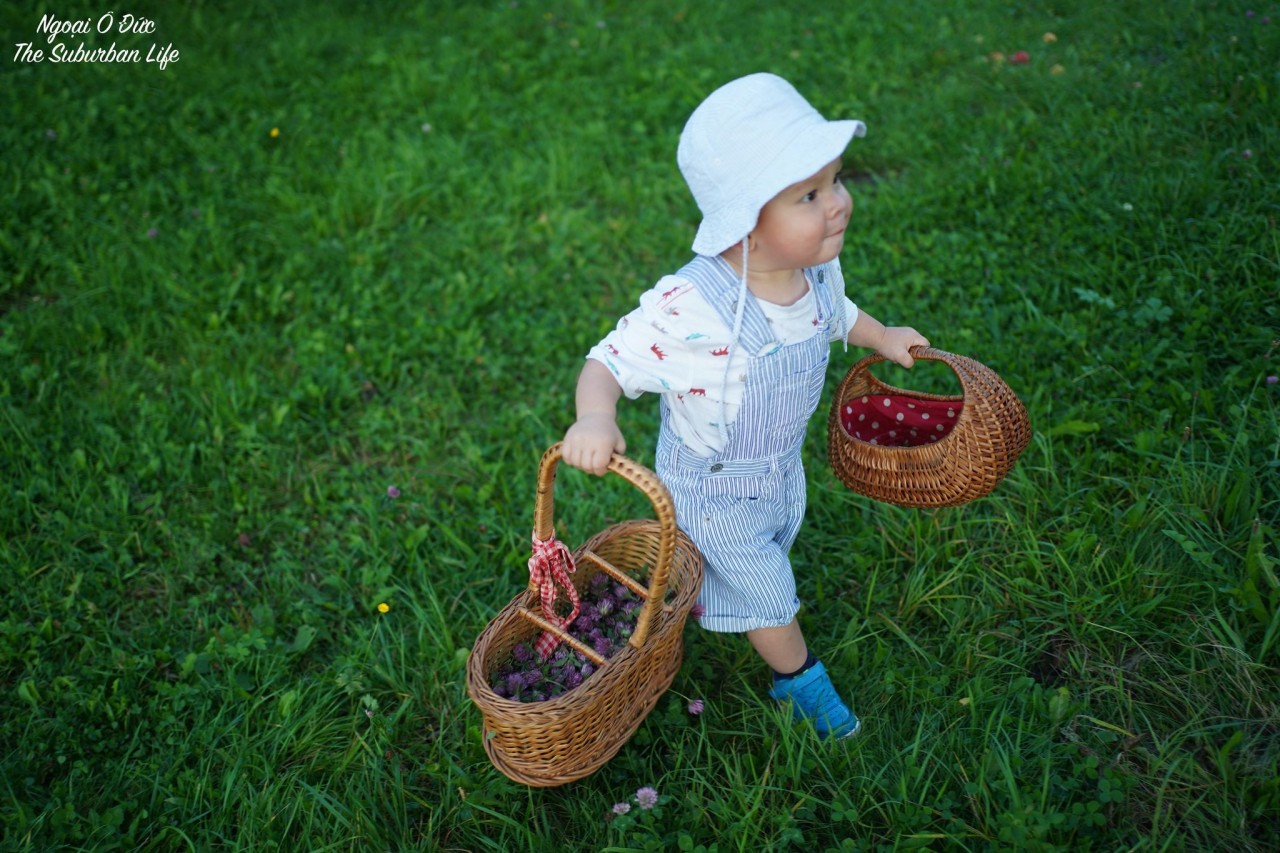 Photo: Dan Tri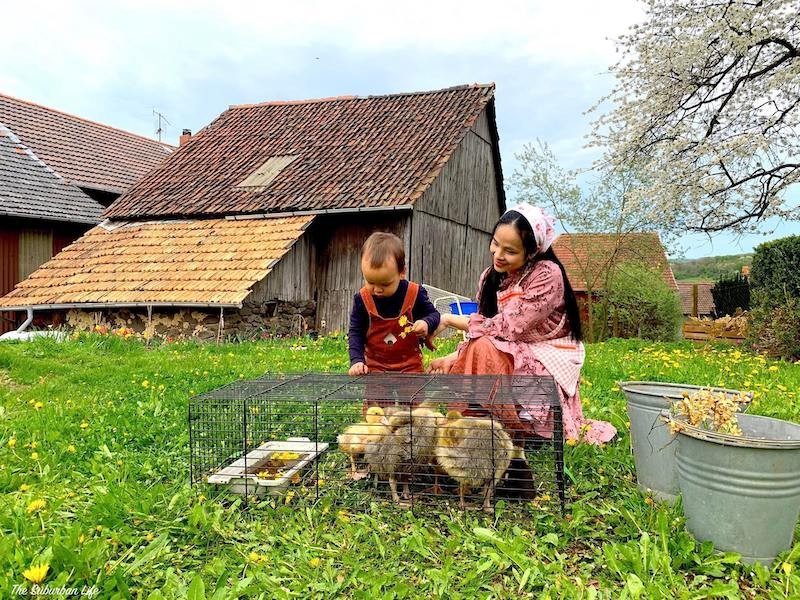 Photo: Dan Tri
"I plan to come next spring, it would be brilliant to turn our farm into the local park," shared Min.
There is also a small hill nearby with winding slopes that many tourists come to visit. The road in front of the house is a famous tourist spot in Germany - the place named after the religious reformer Martin Luther. The scenery gives a vintage feel of a century-old village, which adds to the suburban signature look.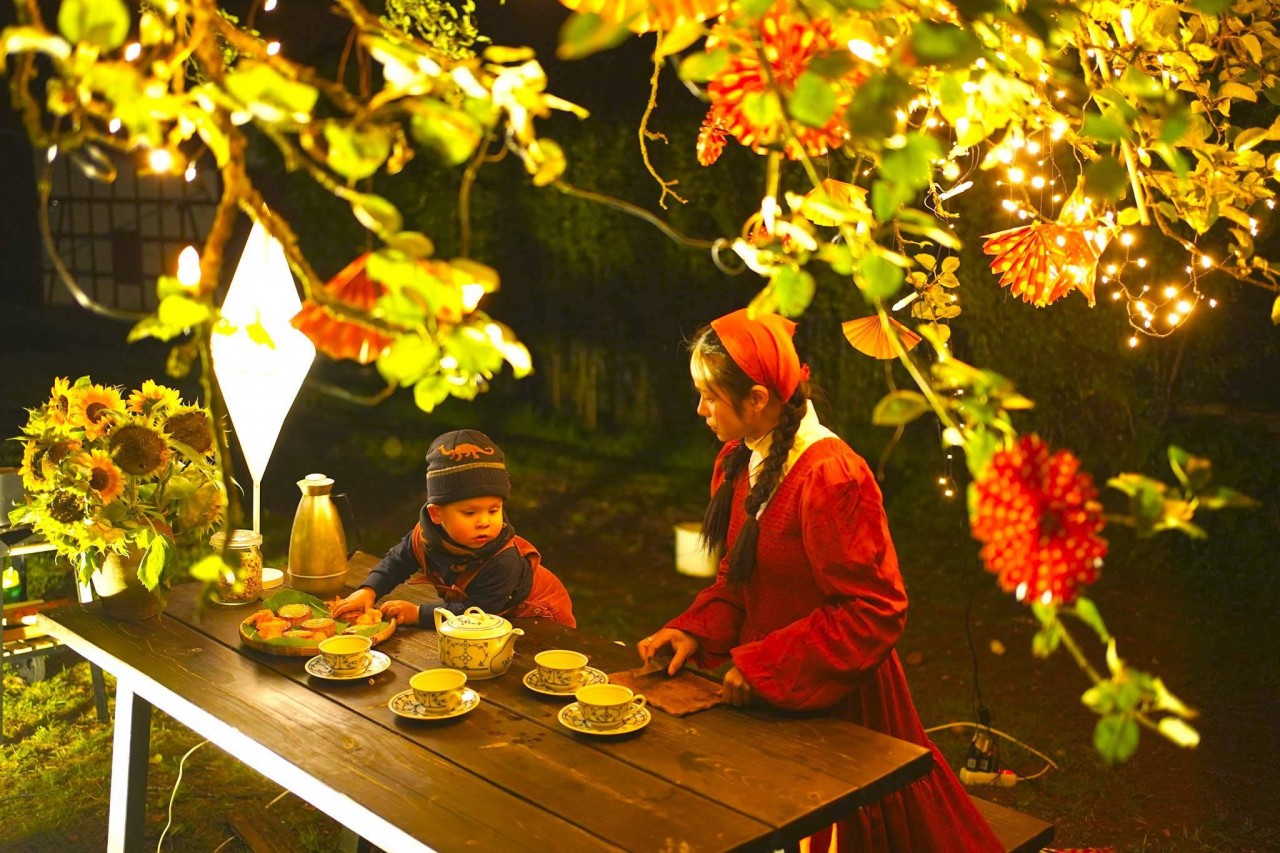 The family has beautiful picnics around the village.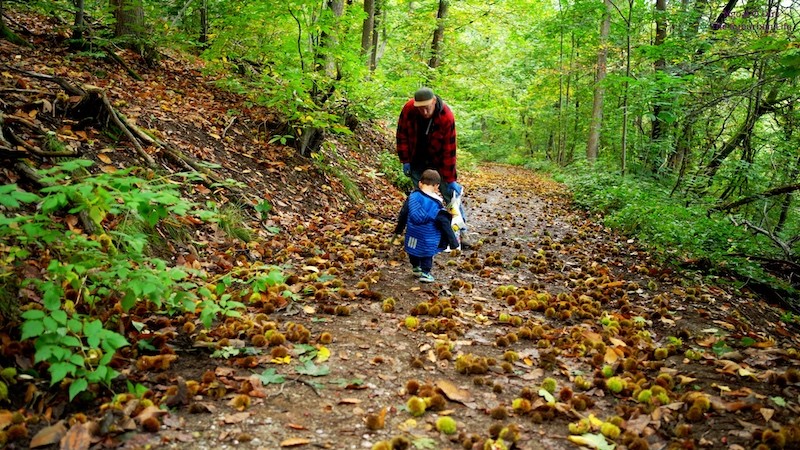 Father and son spend time in nature. Photo: Dan Tri
Currently, this Vietnamese gardener also shoots and edits videos to share on her own Youtube channel called the Suburban life. She dreams of opening a homestay to share her love of nature with people around the world.
"Each person has their own definition of success. Do not be wary by the norm that we all have to achieve the same type of success. A fish cannot climb a tree and a monkey cannot live in water. If they live in the right environment, they will be good. Put in the work and find where you belong," said the passionate gardener.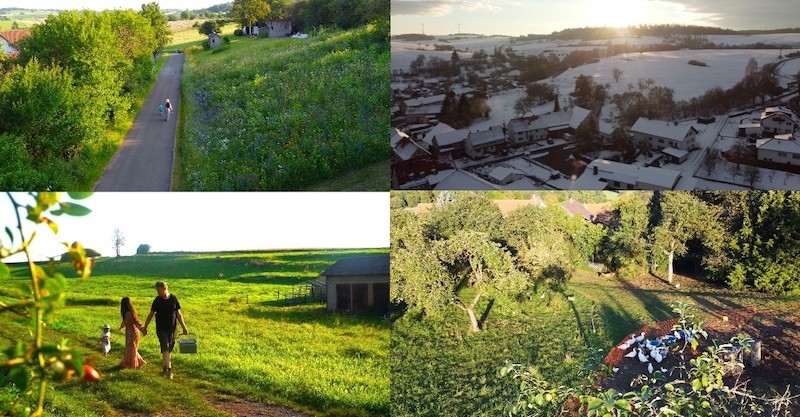 Min has a YouTube channel to share her love of nature with people around the world. Photo: The Suburban Life Youtube channel