Hanoi prepares for preservation of old French-style villas
More than 1,200 French-style villas in Hanoi constructed before 1954 will be examined for construction and stabilization as a part of Hanoi's People Commitee's preservation of old French-style villas.
The Hanoi City People's Council has requested the municipal People's Committee to direct the review and report on the status of the old villas and architectural works that were built before 1954 in the city.
An old French-style villa built before 1954 on Chau Long Street. (Photo: VNA)
The report must specify the number, addresses, current status, ownership and classification of the buildings, in addition to proposals of the management solutions in the future and the lists of old villas and architectural works in need of being maintained, renovated, embellished and preserved in 2021-2025.
The municipal People's Committee issued a list of 1,253 villas subject to management and use according to the regulations on management and use of old villas built before 1954 in Hà Nội at the end of 2013.
In this list, there were 352 state-owned villas, 100 owned by organisations, 301 privately-owned villas and 500 villas of mixed ownership.
The old villas are mainly concentrated in five districts including Ba Dinh (428 villas), Hoan Kiem (527 villas), Hai Ba Trung (270 villas), Tay Ho (14 villas) and Dong Da (14 villas).
Officials plan to update and reissue the list of villas and architectural works built before 1954 for more effective management and use.
In addition, the city also needs to review the management and maintenance of parks and flower gardens in the city to propose solutions for investment and post-investment management.
The history of French-style villas in Hanoi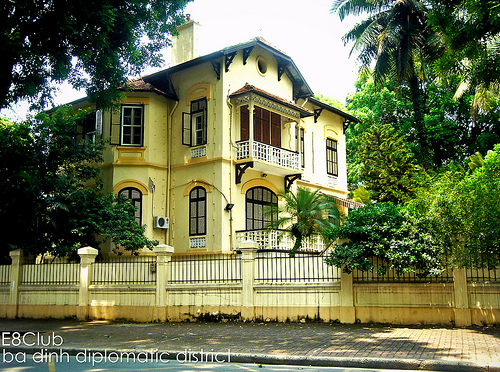 Photo: WordPress
The first French style villas in Hanoi were built in the period of 1920–1925. This was the period when the second French colonial exploitation was conducted on a large scale throughout Indochina. To revive the economy in the country, the French government has increased investment. Thereby, they extract resources and consume excess goods, in colonies in general and Indochina in particular. They implement this strategy by expanding urban areas and encouraging commercial production and business activities of the indigenous population instead of banning or restricting as before. Taking this opportunity, French construction contractors were granted permission to build many French colonial architectural townhouses in the western quarters (present-day Ba Dinh district) and the South (part of Hoan Kiem district and part of Hai Ba Trung district today). French townhouses were built on a large scale in the Western quarters, meeting the needs of living and / or living in combination with the business of a part of the population at that time. Especially Vietnamese intellectuals and bourgeois — those who have early contact with French education and civilization, have their own cultural and spiritual life and aesthetic conception, influenced by the West at different levels. varies, including in architectural aesthetics.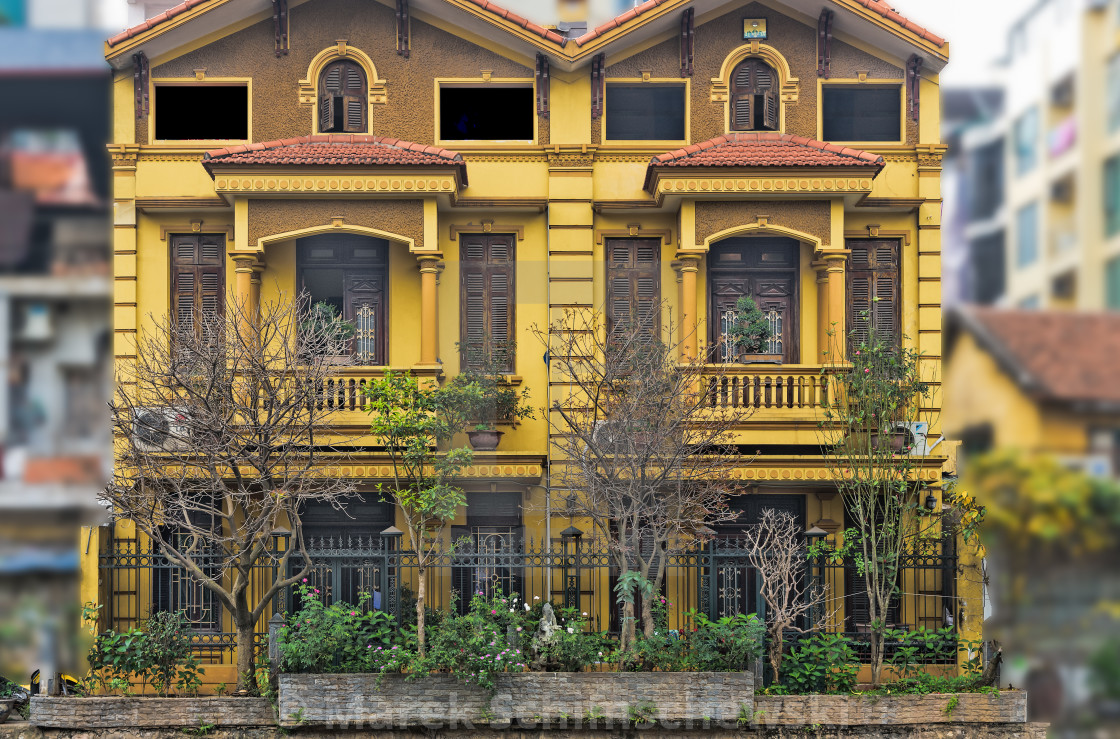 Photo: Picfair
In Hanoi Old Quarter, French style houses were also built, but on a more limited scale, because the structure of the Old Quarter in the late 19th century, before the French occupied Hanoi, was basically stable. . The French have respected the existing tube houses in the Old Quarter and built only French townhouses in the vacant plots — or replace the damaged tube houses because fire or decay after years of use. The first French townhouses were built in Hanoi's Old Quarter almost at the same time as French townhouses in the Western Quarter, ie in the 1920s. Completed in 1920, building №3 Hang Cot street was built in 1922, house №30 Dao Duy Tu street was built in 1923, house №127 + 129, Phung Hung street was built in 1922, … as traces still recorded on the facade. , or buildings №1, 3, 5, 7 and 9 of Guc Duc Street were built between 1925 and 1926 according to the current third generation residents (over 70 years old) or fourth (over 40 years old) existing live in these houses.
The French style villa is considered as a precious real estate existing in the heart of Hanoi. Ancient villas have spiritual and cultural values marking a period of ups and downs of Vietnam's history. Therefore, many foreigners come to Vietnam and looking for this type of housing is gradually being forgotten. Normally, we can see French-style villas in Hanoi Old Quarter and some streets in Ba Dinh. However, most of them are not residential or very expensive. At that time, customers come to spacious villas which have much more reasonable price in Tay Ho.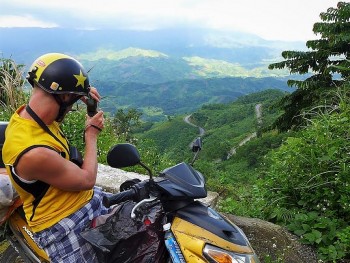 Viet's Home
Written with such love and care for Vietnam, the brilliant travel guides of Tom Divers inspire expats and foreign tourists to explore the wild, remote corners of the nation.