Hanoi racetrack ready for Vietnam F1 race
Work on the Hanoi Street Circuit that will host Formula 1's inaugural staging of the Vietnam Grand Prix next month has been completed.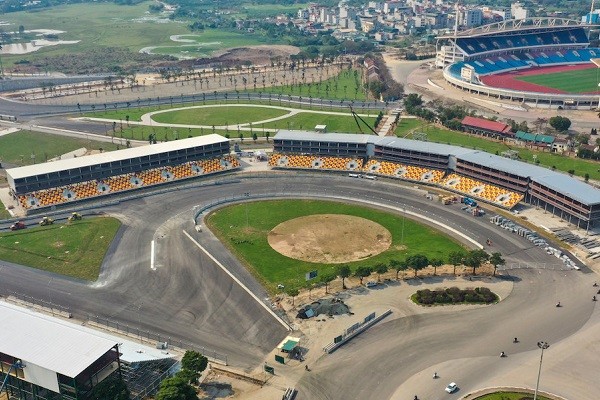 The Hanoi Street Circuit with the My Dinh National Stadium in the background courtesy of the Vietnam Grand Prix.
In advance of the race, to be held on the weekend of 3rd to 5th April, race promoter the Vietnam Grand Prix Corporation (VGPC) has released new images of the track, located in the Hanoi suburb of Nam Từ Liêm next to My Dinh National Stadium.
With a hybrid design that fuses a street circuit's characteristics with a permanent track layout, the circuit extends over five kilometres. It is the first of its kind to be developed in partnership by Tilke Engineers and F1's own motorsports division. Track materials have been 100% locally sourced in Vietnam.
The construction milestone saw the completion last week of the final 150 metre-long stretch along the start/finish line and follows the recent completion of the Hanoi Circuit's 300 metre-long Pit Building. The focus will now turn to the construction of temporary structures around the circuit, including the grandstands which have been named after Vietnamese cities and locations.
Commenting on the construction, VGPC Chief Executive, Le Ngoc Chi stated "this is a major milestone for us to celebrate as we come closer to staging Vietnam's first ever Formula 1 race weekend in just over a month's time.
"We are beyond excited to witness the extraordinary sight of Formula 1 cars racing on this incredible circuit. It will be a moment of great pride for the whole team here at VGPC and a fitting tribute to the hard work that has gone in to ensuring the newest track in F1 is ready on time.
"With the help of everyone at Tilke and F1's Motorsport Division, we feel confident in saying that this track will be one of the most challenging and exciting on the F1 calendar and we look forward to it quickly becoming a fan favourite. With grandstands and all remaining temporary structures also going up around the track, the excitement in and around Hanoi for the Formula 1 VinFast Vietnam Grand Prix 2020 is continuing to grow. We are ready and can't wait to welcome the world to Hanoi very soon."
F1 Chief Executive Chase Carey has insisted that the races in Vietnam and Bahrain will go ahead as planned amid continued concerns over the Coronavirus.
The Chinese Grand Prix, which had been scheduled for 17th April, has already been postponed due to the outbreak./.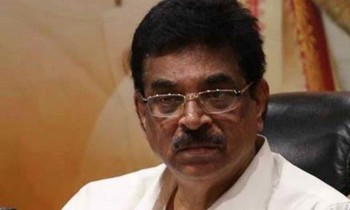 Economy
Mizoram Governor Hari Babu Kambhampati on Thursday said that a Super-Speciality Cancer Hospital and Research Centre would be set up in Aizawl