Formula One (F1) in Vietnam may be rescheduled this November
Vietnamese magazine Zing.vn cited a source saying that the F1 race in Vietnam may be rescheduled to the end of this year after being postponed due to Covid-19 outbreak.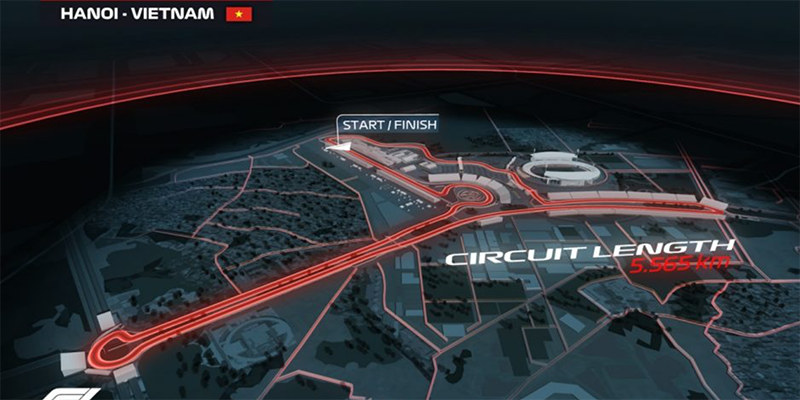 Illustrative photo.
The source elaborated that F1 race in Vietnam will be held prior or posterior to Brazil's race, which is slated to take place on November 13-15.
Due to the Covid-19 outbreak, the Federation International of Automobile (FIA), Formula One, Hanoi and Vingroup- the exclusive sponsor of F1 decided to postpone the race in Vietnam, which had been planned to transpire in April.
Formula 1 set to delay the start of the new 2020 season until June after the Bahrain and Vietnam Grands Prix were called off. The season-opening Australian Grand Prix was canceled on March 12, just 90 minutes before practice was due to begin, following McLaren's withdrawal from the event after one of their mechanics tested positive for COVID-19.
Up to now, there has been no exact notification on the season-opening due date, however, Formula 1 chiefs released a statement last week claiming they "expect to begin the Championship in Europe at the end of May".
That means Monaco's race on May 21-24 or Azerbaijan's on June 5-7 would be the first race of F1 season this year.
All facilities serving for F1 in Vietnam were finished and get ready for the race. Speed lovers hope the prestigious race will be held according to plan.
F1 race is not the only sport event hit by the coronavirus as the International Automobile Federation (FIA) has decided to "skip" the Formula E (electric car race), which is planned to be held in the city of Shanya in Hainan island, China, on March 21.
F1 Vietnam Grand Prix goes third on F1's 22-race calendar, shortly after Australia and Bahrain, and is set to take place on April 5, 2020.
The F1 circuit, launched on March 20 last year and which is nearing completion, is considered the combination of modern technique, advanced technology, and traditional architecture. The track runs through some of Hanoi's major streets such as Le Duc Tho, Thang Long avenue and Me Tri and has 22 turns.